Last Updated on March 8, 2022
Who Is Stephen King?
Stephen Edwin King is an American author of horror, suspense, supernatural, fiction, science-fiction, crime, and fantasy novels. As of the time of writing, King has published 61 novels, including 7 that he authored under the pen name Richard Bachman as well as 6 non-fiction books. He has also authored about 200 short stories.

Collectively, Stephen King's novels have sold over 350 million copies worldwide. Many of his books have also been adapted into movies, television series, and comic books. Examples include Carrie, The Stand, Stand by Me, Misery, The Shining, and The Shawshank Redemption.

In addition to his stellar career as a novelist, Stephen King has also involved himself in the film and music industries.
Quick Facts
| | |
| --- | --- |
| Full Name: | Stephen Edwin King |
| Popular Name: | Stephen King |
| Gender: | Male |
| Birth Date: | September 21, 1947 |
| Age: | 74 years |
| Parents: | Donald Edwin King and Nellie Ruth Pillsbury King |
| Siblings: | David King |
| Birth Place: | Portland, Maine |
| Nationality: | American |
| Ethnicity: | English, German, Scots-Irish/Northern Irish, Scottish, Welsh, French, and Dutch |
| Education: | Durham Elementary School, Lisbon Falls High School, and the University of Maine |
| Marital Status: | Married |
| Sexual Orientation: | Straight |
| Wife/Spouse: | Tabitha Spruce |
| Children: | Naomi King, Owen King, and Joseph King |
| Dating: | N/A |
| Net Worth: | USD 500 million (as of August 1, 2021) |
| Source of Wealth: | Writing, Acting, Screenwriting, Film Directing, Television Production, Singing, and Other Ventures |
| Height: | 6′ 4″ (1.93 m) |
| Weight: | 73 kg; In pounds: 160 lbs. |
Early Life and Career Information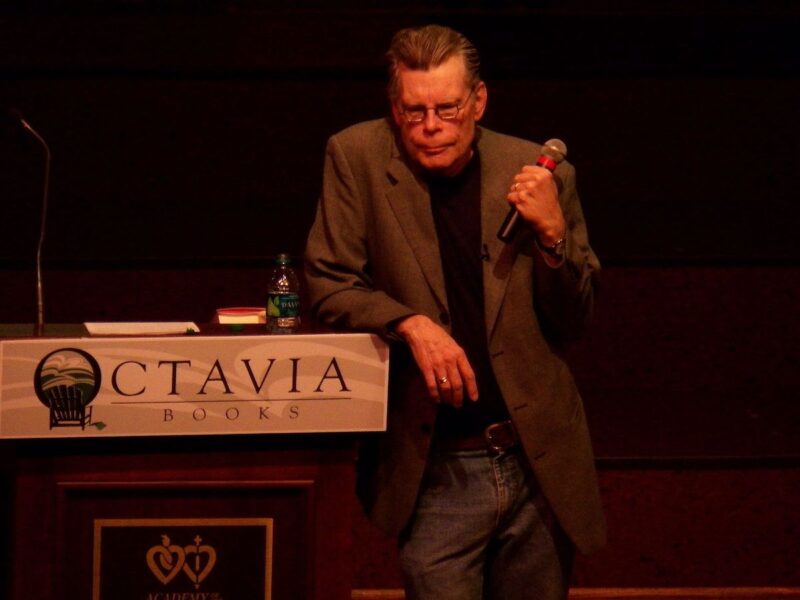 Stephen King was born on September 21, 1947, in Portland, Maine, to Donald Edwin King and Nellie Ruth Pillsbury King. Donald Edwin King abandoned his family when Stephen was only two years old, leaving his wife with the sole responsibility of raising her two sons.

Stephen King attended Durham Elementary School before graduating from Lisbon Falls High School in 1966. While in high school, King started writing as a hobby. He would contribute articles to his brother's newspaper known as Dave's Rag. He became one of the most celebrated teen writers of his time, going on to win a Scholastic Art and Writing Award.

In 1966, Stephen King joined the University of Maine and graduated from the institution in 1970 with a Bachelor of Arts in English. While in college, King accepted several jobs to fund his studies, including working as a gas pump attendant and janitor. He also continued nurturing his writing talents by participating in writing workshops as well as contributing articles to newspapers.

King officially kicked off his professional writing career in the late 60s by writing the novels The Long Walk and Sword in the Darkness. However, he was unable to get a publisher at the time and the novels would only be published later on.

In 1973, King's fourth novel, Carrie, officially became his first novel to be published. Carrie also became King's first commercially successful project. On May 13, 1973, New American Library acquired the paperback rights to the novel for $400,000 and barely three years after its publication, Carrie was made into a horror movie.

King has since authored scores of other critically-acclaimed and commercially-successful novels, including 'Salem's Lot (published in 1975), The Shining (published in 1977), The Stand (published in 1978), Different Seasons (published in 1982), etc.

King has also collaborated with other writers, including horror novelist Peter Straub in The Talisman (1984) and Black House (2001), Joe Hill in Throttle (2009), and his son Owen in Sleeping Beauties (2017).

Besides writing, Stephen King has also pursued a career in the music, film, and television industries.

In 1988, King was featured in Blue Öyster Cult's updated version of its 1974 song titled Astronomy. King also collaborated with pop star Michael Jackson in the creation of the music video, Ghosts (1996). Other notable names that Stephen King has collaborated with in the music industry include Shooter Jennings and the rock band Rock Bottom Remainders.

In the film and television industries, Stephen King is mostly known for having had many of his books adapted into movies and television series.
Stephen King's Net Worth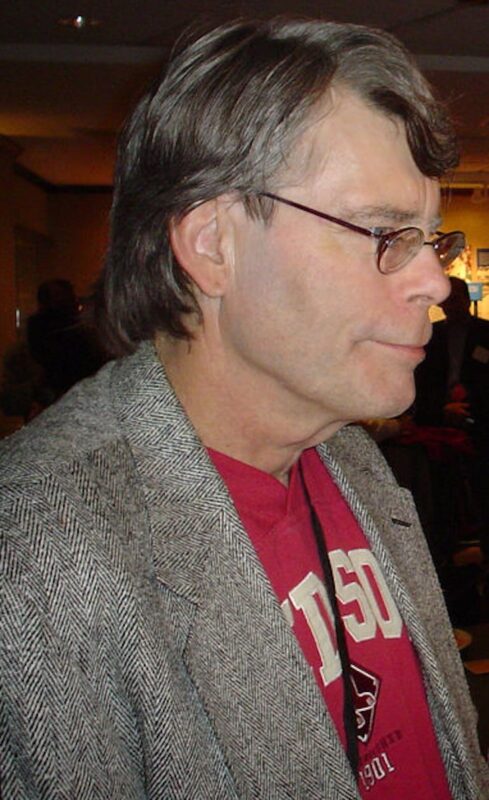 Considered one of the most accomplished novelists of all time, it comes as no surprise that Stephen King has earned millions of dollars from his writing endeavors.

As of August 1, 2020, King had a net worth of $500 million. He reportedly earns at least $20 million annually, most of which come from book royalties.

Carrie remains one of King's most commercially-successful books. When the novel was published, King received an advance of $2,500 (today's inflation equivalent of $14,525). He later sold the paperback rights to New American Library for $400,000 (or about $2.3 million in today's dollars).

How does Stephen King spend his money?

Like many successful novelists, Stephen King doesn't lead a lavish lifestyle. Instead, he chooses to spend his wealth on charity.

King donates about $4 million annually towards funding schools, libraries, and various organizations like fire departments. His charity organization, The Stephen and Tabitha King Foundation, gives out more than $2.8 million annually.
Lessons from Stephen King
1. Stay focused

Stephen King struggled financially, especially during his college years. At some point, he had to accept several odd jobs to fund his studies. Regardless of these challenges, he remained focused and continued working on his writing ambitions.

2. Strive to excel yourself

After struggling to get his novels published, King's Carrie was eventually published in 1973. The novel was both a critical and commercial success. But instead of delighting in his achievements, King took inspiration from Carrie and went to author scores of other novels.

3. Be consistent

Part of the reason behind King's success as a literary legend is his consistency. He found comfort in horror and supernatural fiction and decided to base most of his novels off these genres. King has also been consistent enough to release at least one novel each year for the 4+ decades he has been around.
Famous Quotes by Stephen King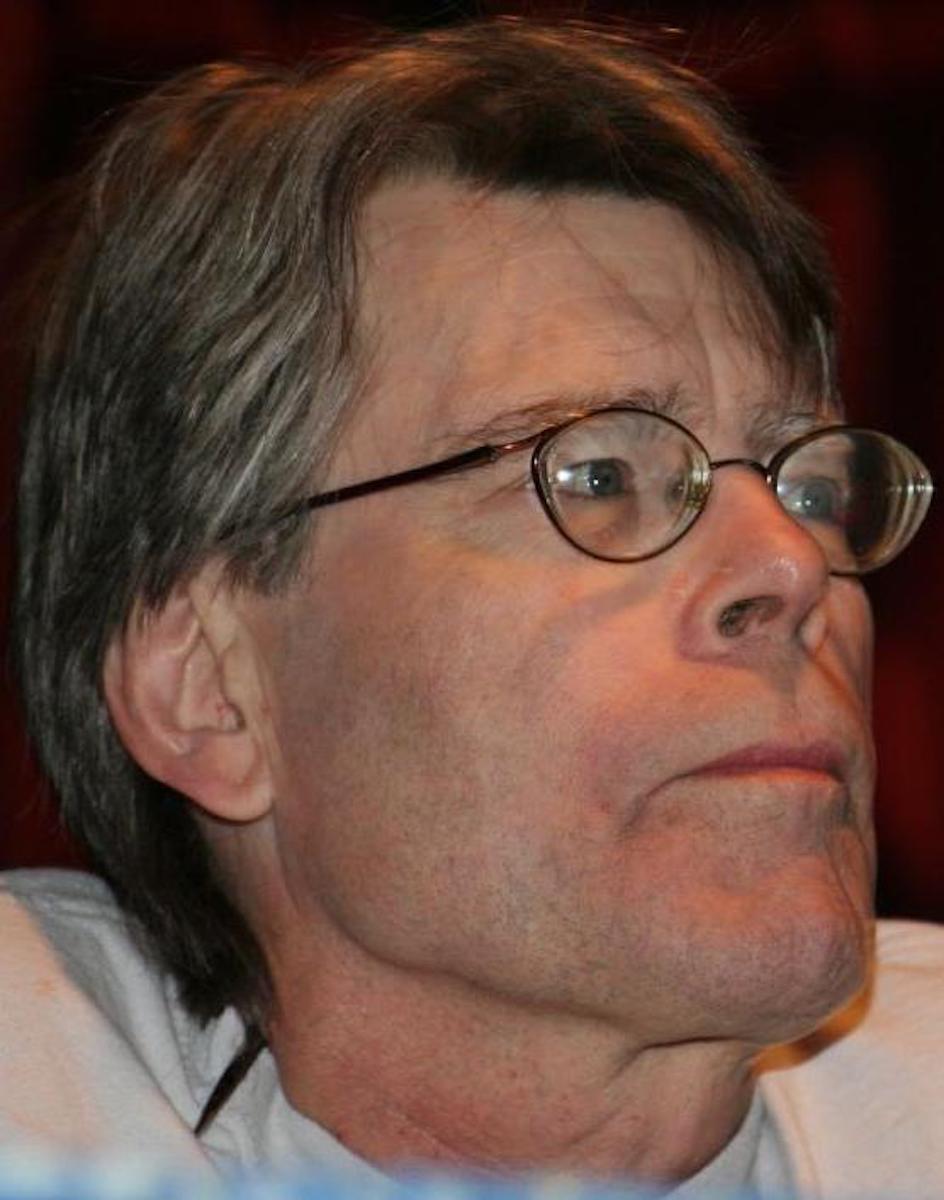 "Either get busy living or get busy dying."
"Life is like a wheel. Sooner or later, it always come around to where you started again."
"Monsters are real, and ghosts are real too. They live inside us, and sometimes, they win."
"Remember, Hope is a good thing, maybe the best of things, and no good thing ever dies."
"The most important things are the hardest to say, because words diminish them."
Wrap Up
Stephen King has treated the world to some of the most scintillating horror and fiction novels ever written. Although he is 73 years old, King has not shown any signs of bowing out of the literary stage. He has continued to release stunning novels up until recently, including The Outsider (2018), The Institute (2019), and If It Bleeds (2020).