Last Updated on January 20, 2022
Why should consider the 8 best apps for newbie stock traders? For people looking to grow their money consistently over a long time, investing in the stock market is the way to go.
The problem is that many people don't know what trading on the stock market entails. If you are worried about investing, the following apps promise to make stock trading much easier:
1. Stash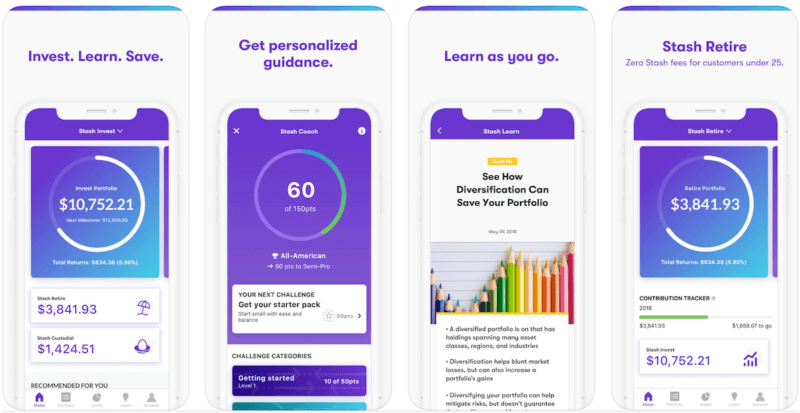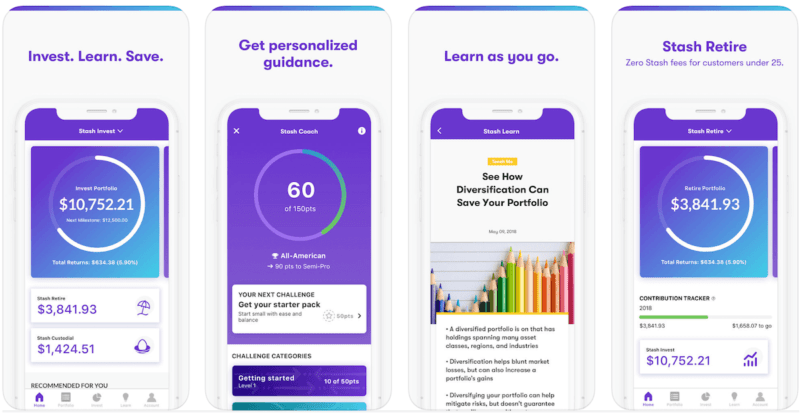 With Stash, you can start with an investment as small as $5. On this app, you can come up with an investment plan that conforms with your personal goals or the companies in which you intend to invest. If you want to learn how to start investing, you will find the articles on Stash extremely useful. The more the knowledge you acquire, the better you will be able to invest in line with your interests. You can install it on Android devices, iOS, and computer desktop. For a $1 monthly fee or 0.25 percent on above $5,000 annual balances.
2. Acorns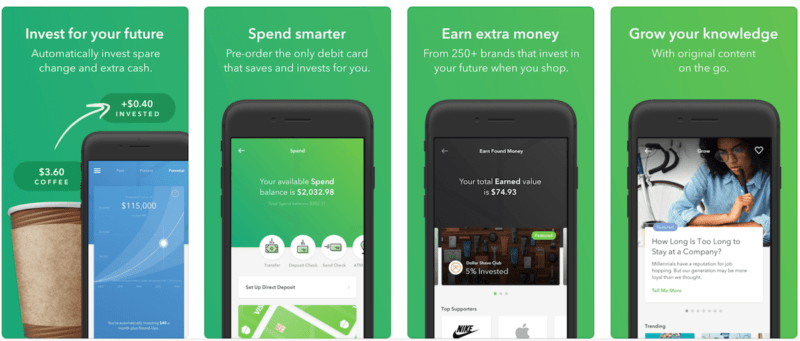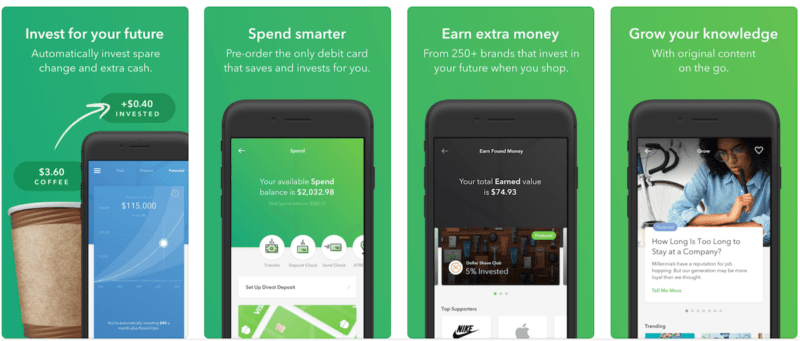 Using this app, you can link your debit or credit card and automatically trade using your change. The money is charged into Acorn's index funds. For instance, after spending $4.64 on a cup of coffee in the morning, the app will round up the figure and send 36 cents to your investment portfolio.
With time, your investment will amount to much more than expected. Find the app on Google Play and App Store for a monthly fee of between $1 and $3 if your investment is less than $1 million.
3. Learn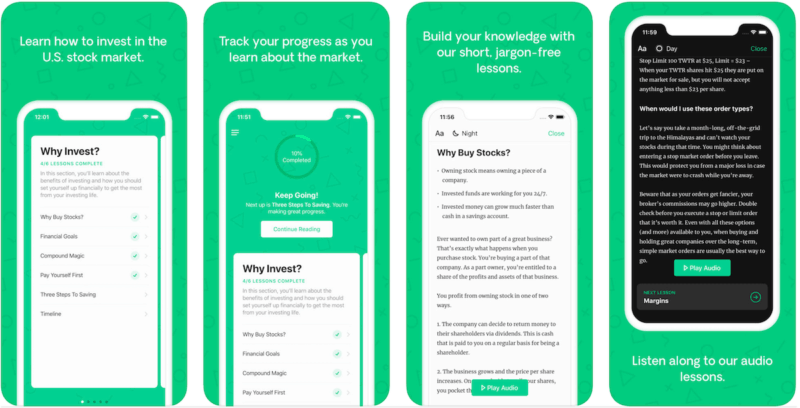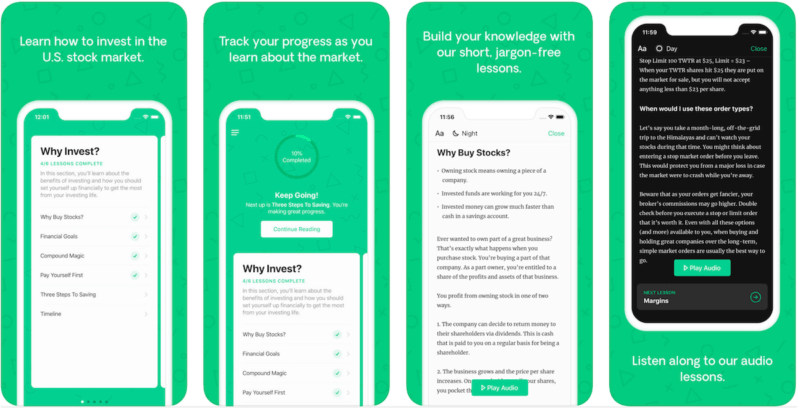 If you want to learn how to start trading and more, this app provides easy-to-understand lessons. Apart from simplifying the jargon, you will be exposed to real-life situations when you should make a decision to or not to invest. If you want, you could listen to their audio lessons on your way to work. Download it for free on Google Play and App Store.
4. Benzinga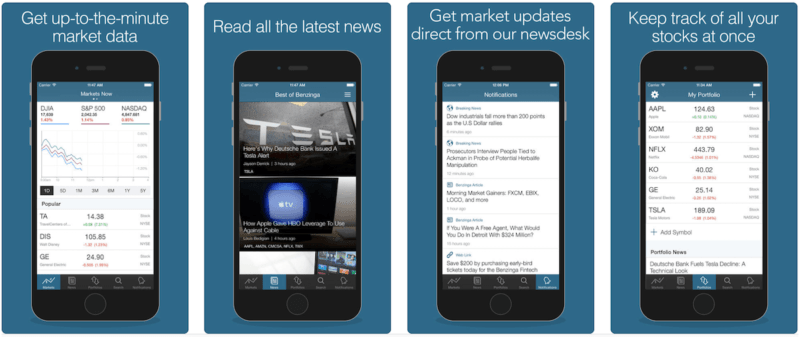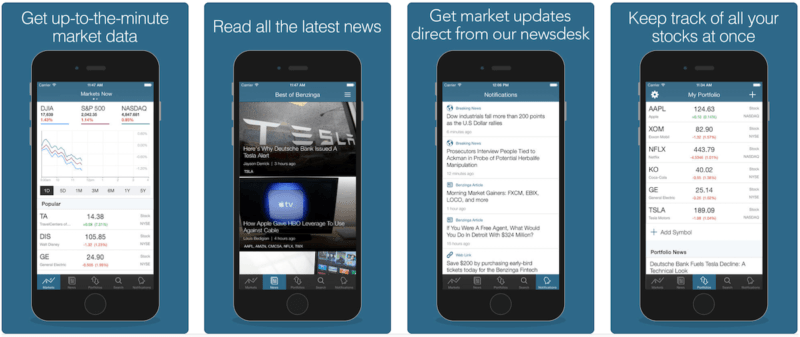 To make smart investment decisions, you need to track key stocks real-time. This app provides you with live updates on current trends and pricing. Their watch lists make it easier to track how your investments are performing.
The app's news feed is curated to provide the latest headlines on the go. The menu also allows you to access Twitter for ongoing stock market discussions. You can download the app free of charge on Android, iOS, and Windows devices.
5. Stockpile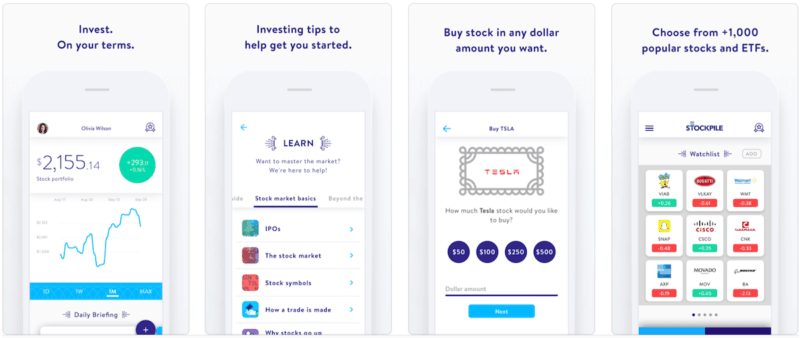 With stockpile, you don't have to pay $1,000 to get individual shares of high-flying companies like Apple or Amazon. This app allows you to get fractional shares' of these companies. As you keep investing, you will end up getting full shares of these companies. It has a gifting option where others can help you along your investing journey. You can use it on Android devices, iOS, and Windows.
6. e Toro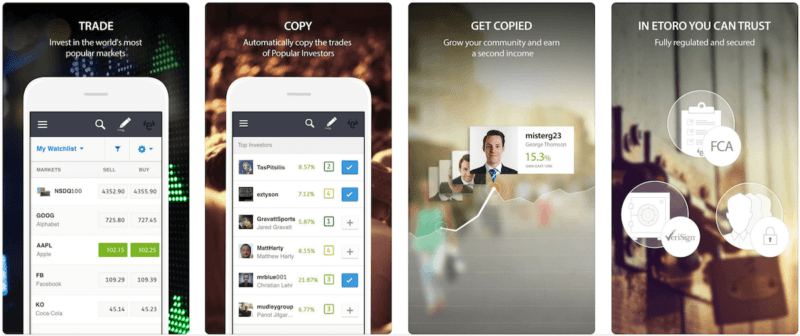 If you want to learn how to start trading from the actions of leading traders, eToro is where you need to be. It is a social trading network which allows for the full automation of your portfolio. Apart from making your investments more convenient, you have the opportunity to discuss your strategies with seasoned investors.
When others start copying your portfolio, you will get the opportunity to earn some passive income. After installing the app free of charge on Android devices, iOS, and Windows you will pay a $25 withdrawal fee on withdrawals more than $50.
7. EFTmatic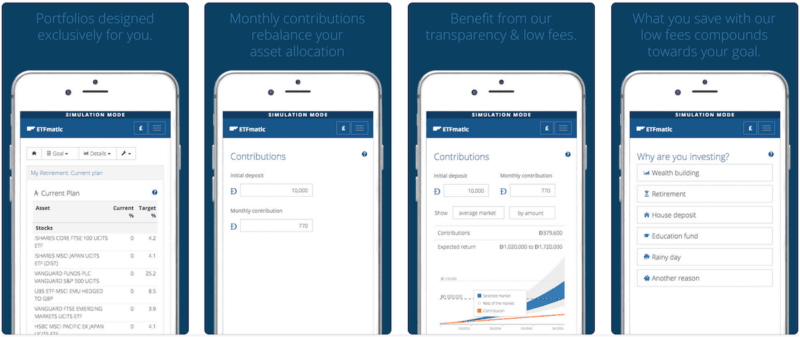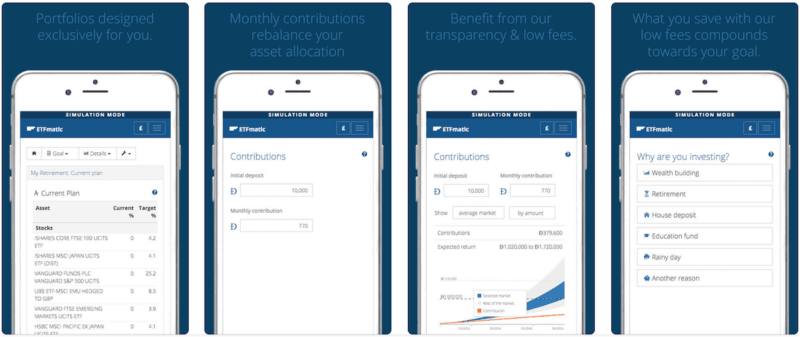 This is a UK-based company which offers portfolios for 32 countries in Europe. You couldn't find a platform with the latest industry technology. Expect to get advice to help you to diversify your investment and minimize risk in the long-term.
With its robo-advisor, ETFmatic provides automated, accurate advice around the clock. Like the other apps, you can install it on Android devices, iOS, and Windows. You will pay management rates of between 0.29 percent and 0.48 percent.
8. Robinhood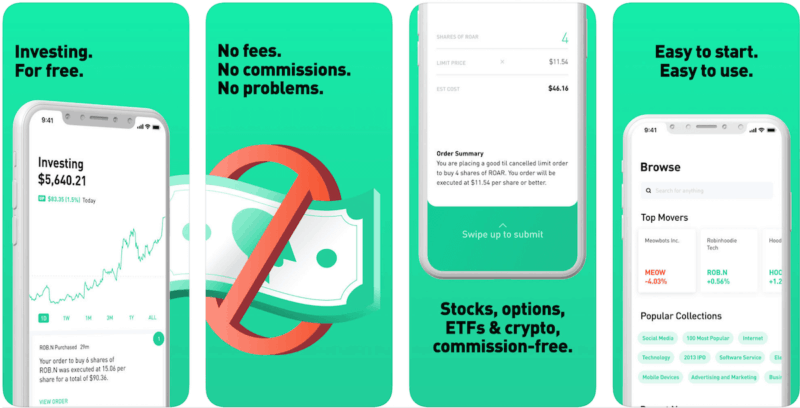 Many people are discouraged from investing in stocks due to the huge management and transaction fees involved. You won't believe that Robinhood is a trading platform on which there is no commission paid.
One thing about Robinhood is that it doesn't allow for trading in mutual funds. But if you are a newbie looking for an inexpensive way to start trading, then you should join the bandwagon.It works on Android devices, iOS, and Windows.
Which one appeals to you the most? Take a pick!