Last Updated on January 24, 2023
If you use conventional social media apps like Facebook and WhatsApp to connect with people, you must be missing out on a lot. While these apps let you meet new people, they limit the number of users you can chat with and the kinds of messages you can share. And that defeats the fundamental reason behind their existence.
Fortunately, there are plenty of anonymous stranger chat apps that you can use to meet and chat with new people without worrying about your messages getting censured. These apps use algorithms that link you up with people with whom you share similar interests.
Another great thing to love about anonymous stranger chat apps is that using them requires minimal formalities. For the most part, you won't even need to register for an account. That notwithstanding, these apps let you connect with strangers in various ways, including text messages, live talk through webcams, and video chat rooms if you wish to meet a random group of people.
The following is a rundown of the top 10 apps to random-chat strangers.
1. MeetMe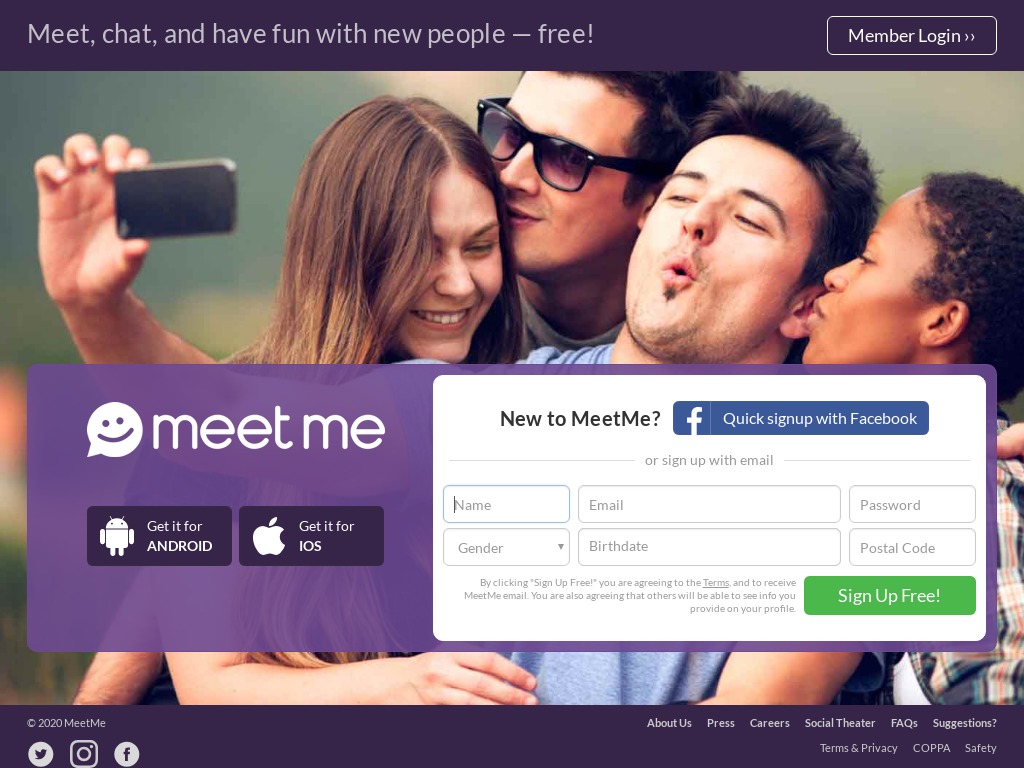 MeetMe's user-friendly interface is the reason the app enjoys a user-base of over a hundred million people from all over the world. The goal of the app is to help you connect with friends that live within your locale so you can organize for physical meet-ups in the neighborhood. You can check out the number of people that have reviewed your profile as well as a list of your secret admirers.
MeetMe also has a powerful filter function that allows you to set your unique parameters for a better experience. You can filter by gender, age, location, or sexual orientation. It supports numerous languages, ranging from English to Spanish, Portuguese, Hindi, to mention but a few.
2. Azar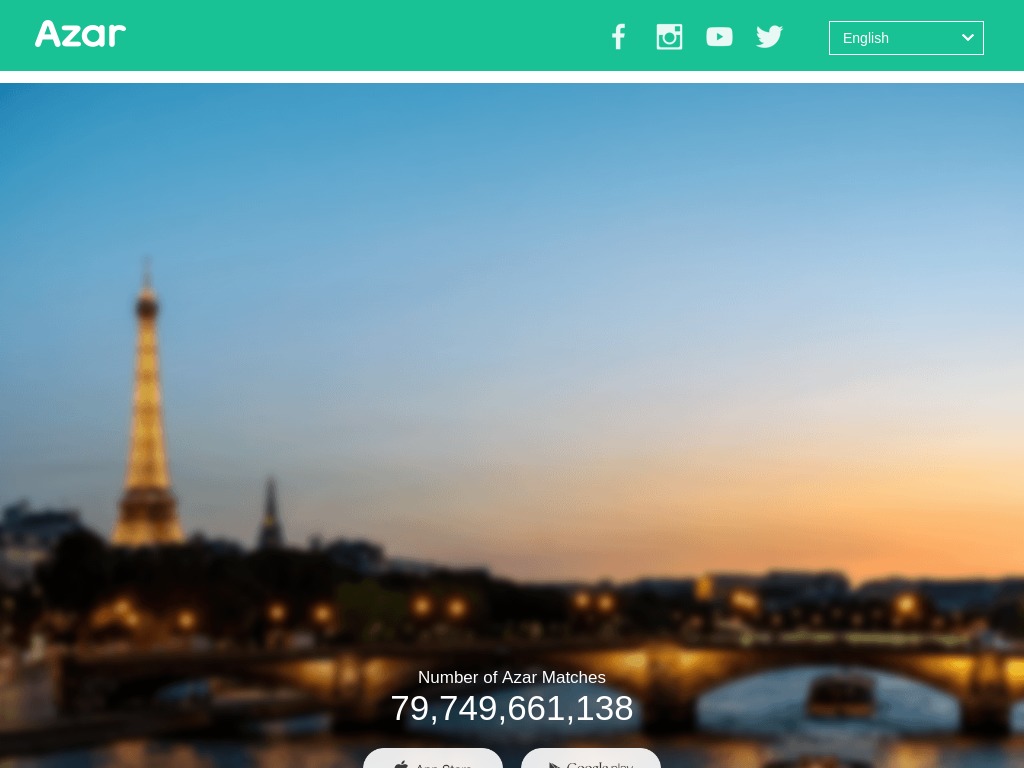 Azar is another excellent anonymous stranger chat app that works with both Android and iOS devices. Over 10 million people use Azar to network and connect with friends all over the world. Though the app enjoys a relatively smaller user base compared to MeetMe, it comes with a cocktail of handy and useful features.
One of Azar's strongest drawcards is the fact that while you're matching, the app lets you add new friends to your friends' list continuously. It supports numerous channels of communication, including text chat, voice chat, and video. Also, you can filter the search options by age, gender, region, among other parameters.
3. Qeep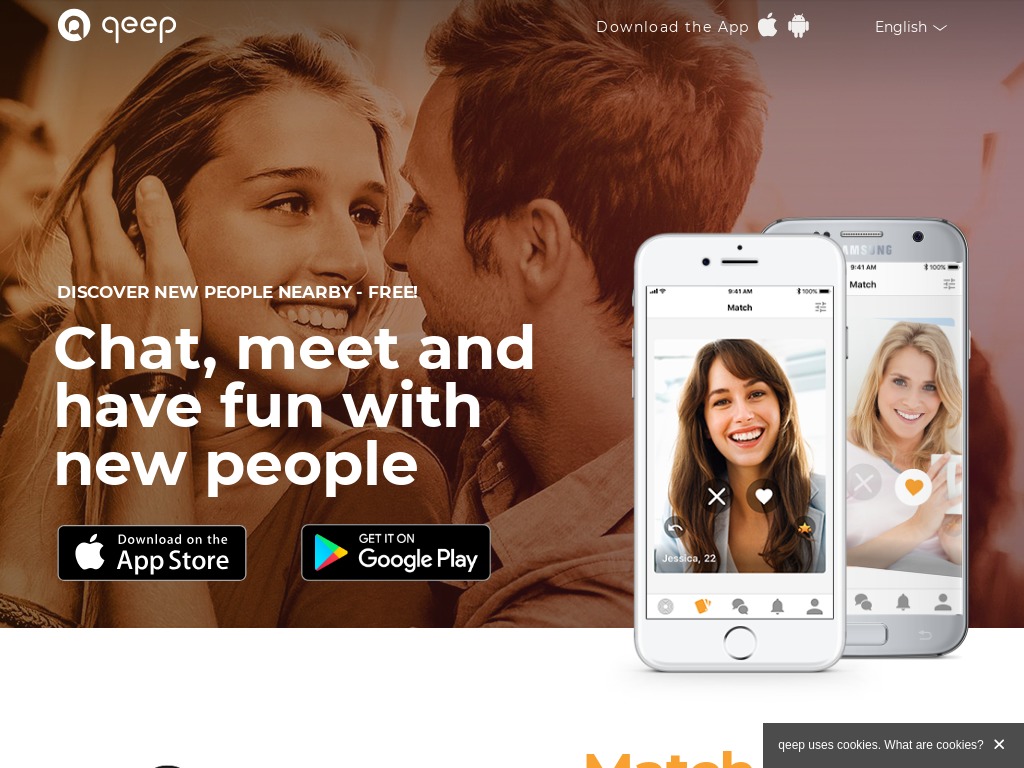 Qeep enjoys more than 200 million real users and allows you to connect with people either from your locale or anywhere around the globe. Like most anonymous stranger chat apps, Qeep lets you filter people by interests.
Whether you're into cycling, hiking, snorkeling, etc, you can simply apply the filter function and find someone whose interests match yours. Then, you can arrange for a physical date and get to know each other better, or simply continue chatting with them anonymously. While using Qeep, remember to avoid adding topless or nude photos on your profile, as that's prohibited on the site.
4. HOLLA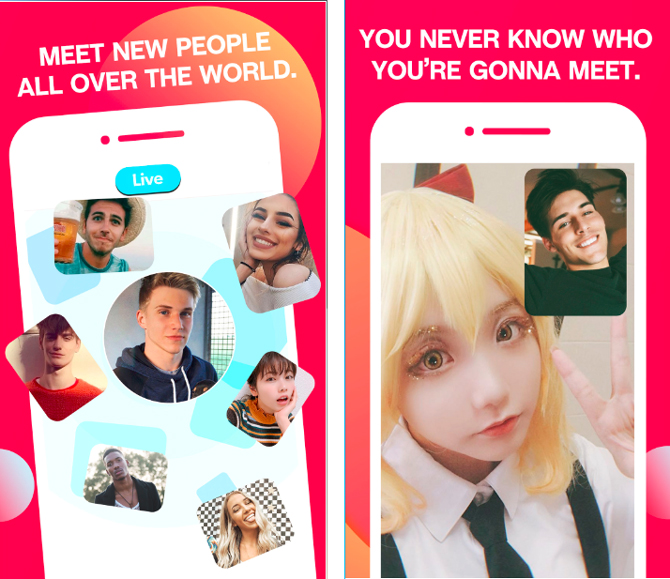 HOLLA is mostly intended for voice- and video-calling. The app implements a highly-efficient filter tool that allows you to hone in on strangers with whom you share similar interests. Another great thing to love about HOLLA is that all the users are 100% real, as the app vets all new applicants before allowing them onto the platform.
Using the app is plain and easy too – all you have to do is swipe to the left to check who is nearby. Other excellent features of HOLLA include a Heart button that lets you "like" profiles or a cross button that you use to remove a profile from your search results.
5. Omegle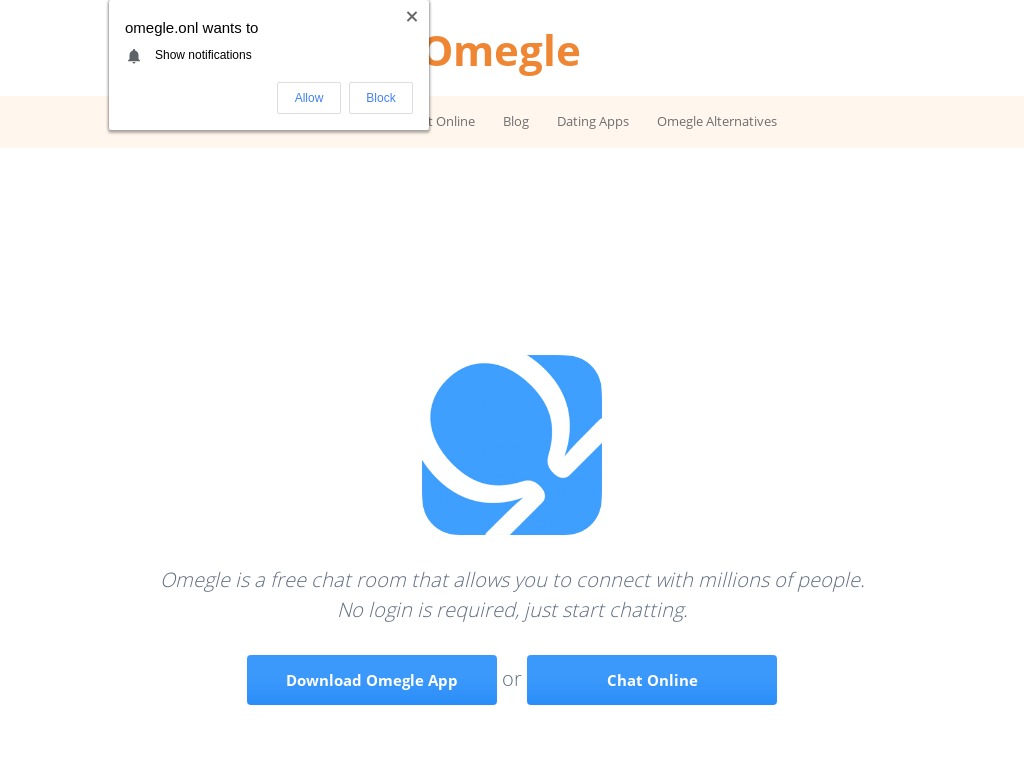 Omegle began as a random chat website before developing into one of the finest stranger chat apps we have today. Besides chatting with strangers, there are plenty of other ways you can enjoy your experience on Omegle. For instance, you can prompt questions or watch other people have their conversations.
Omegle is also incredibly easy to use. Just by shaking your device, you can select scores of random people to chat with, and even invite some of them to private conversations with you. A search function lets you search for strangers based on your interests. Omegle supports text, voice, and video chats. The only drawback is that presently, the app isn't compatible with iOS devices.
6. Badoo
Badoo boasts more than four million real users. Any new user must be verified by a photo, phone call, or Facebook account. The app randomly matches you up with people based on your interests.
One great thing about Badoo is that it eliminates spam by allowing strangers to chat only after mutual consent. Also, you can only send a maximum of two unanswered messages. By encouraging chats between consensual strangers, Badoo makes it easy for you to know who you can easily convert into a real friend. The app also enables users to link up with potential friends in their locale by swiping left/right. Plus, it supports voice and video chats.
7. BIGO LIVE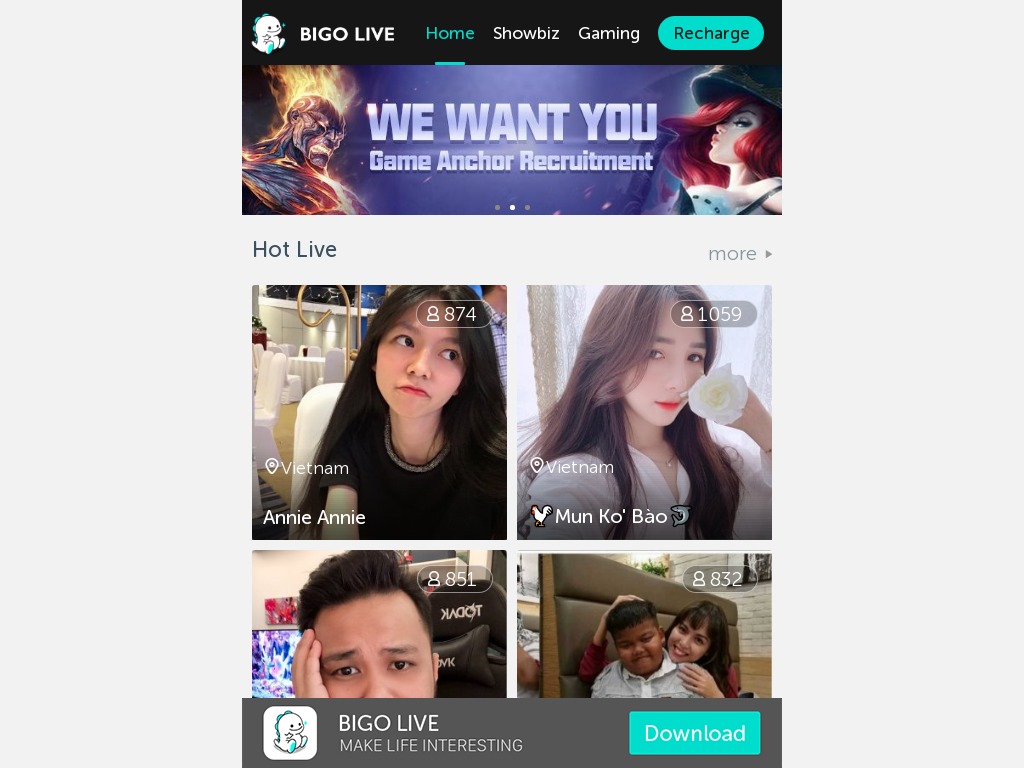 BIGO LIVE lives up to its name. The anonymous stranger chat app lets you live chat and live stream your special moments, which makes your experiences on the platform more fun and realistic. At the touch of a button, you can go live and start singing, dancing, eating, or playing a game. There are only a handful anonymous chat apps out there that provide you a platform to showcase your talents.
In addition, BIGO LIVE links you up with over 200 million users spread across over 150 countries. You can choose to do message chats or voice and video calls. The software supports video calls with up to nine other participants.
8. Chatous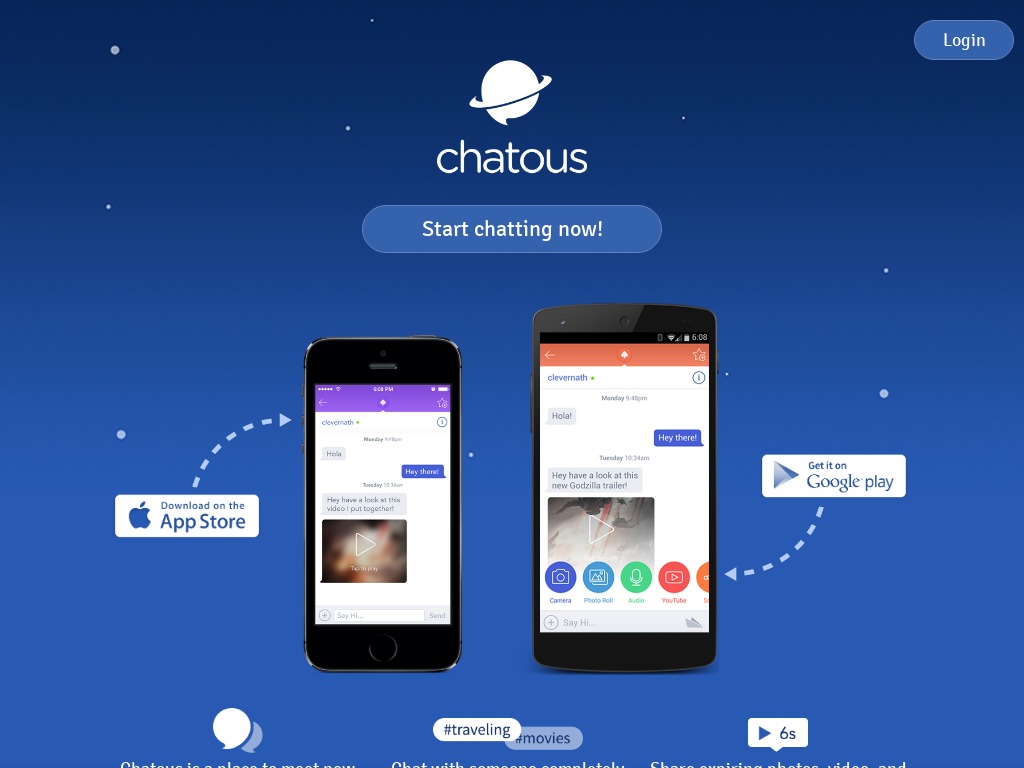 Chatous doesn't just allow you to connect with millions of users with similar interests as yours. The app also takes your privacy seriously. If you ever feel like your privacy is being compromised, you can head to the settings feature on the app and change your username and other personal information.
Chatous also allows its users to create or choose a hashtag that reflects their interest. You can sync your chats to the Chatous web platform and seamlessly share your photos, audios, and videos with other users. There are also provisions for sharing videos directly from YouTube.
9. Mamba
Mamba enjoys a user base of more than 23 million people in over 15 countries. On an average day, more than 3 million people use the app. And at any given moment, Mamba records over a million active users. These statistics mean one thing – Mamba is the go-to app if you're looking for uninterrupted fun chatting with strangers worldwide.
Mamba's interface is similar to that of the Tinder dating app, which implies that it's also remarkably easy to use. The app implements a search and filter functionality that lets you connect only with people who share your interests.
10. Twoo
Twoo may not be as old as some of the anonymous stranger chat software that we've reviewed here. But it has earned itself a spot among reputable apps, thanks to its ability to connect you with people either in your location or from various regions around the world. Like most apps, Twoo allows you to filter searches based on your hobbies and passions, so you can find like-minded individuals from the app's over 150 million registered users.
One notable drawback is the fact that you must register with your details, which goes against the spirit of anonymity. However, the details remain with the site administrators, so you can rest easy knowing that your privacy is still somewhat protected.
Wrap Up
Chatting with strangers doesn't have to be a hassle anymore. Not when there are plenty of apps that you can download and use for anonymous chatting.