Last Updated on January 24, 2023
Do you struggle with sleep? It is recommended by health professionals that adults get between 7 and 9 hours of sleep each night, but this is a figure which many people struggle to achieve on a regular basis. In today's fast-paced, busy and digital age, sleep often takes a back seat, but this is incredibly dangerous as sleep is so important to your physical and mental wellbeing.
In fact, many people state that those that neglect their sleep will be viewed as a similar health category to smokers in the near future. So, how can you improve your sleep habits? It can be hard to change but here are a few suggestions which should help.
Stick To A Routine
The body and mind work best when it sticks to a routine, so it is helpful if you are going to bed and getting up at roughly the same time each day. This does not have to be to the minute, and times like weekends may be different, but roughly the same time throughout the working week is important. If you are struggling to get at least 7 hours with your current routine, consider a slight adjustment so that you can get enough sleep each night.
Avoid Screens An Hour Before Bedtime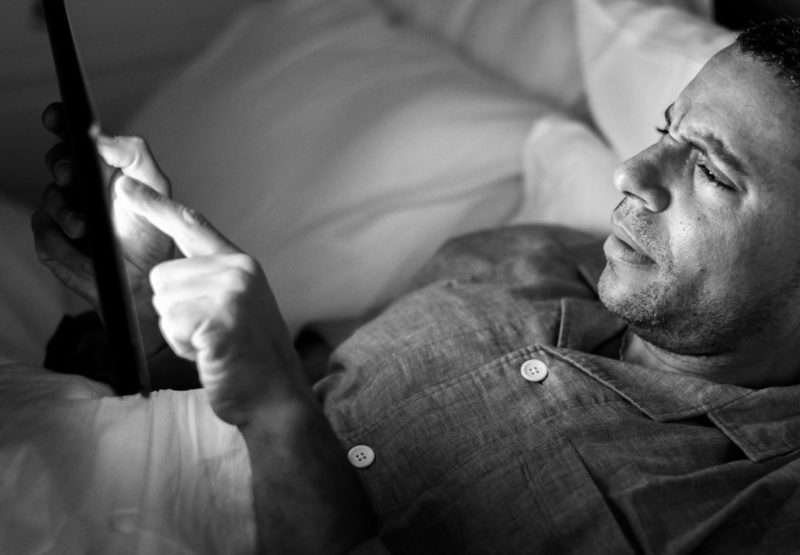 People are glued to their smartphones, tablets, and televisions in today's day and age which is one of the major reasons that so many people have difficulty sleeping. Using screens before bed or even in bed can make it incredibly difficult to fall and stay asleep for two reasons; first, the blue light emitted from these screens can play tricks on the mind and make it feel like daytime. Also, using screens before bed can also keep the brain active while you are trying to fall asleep as you are consuming all kinds of information right up until you try to fall asleep.
Find Ways To Relax Before Going To Bed
Instead of using screens, you should try to find ways to relax and calm the mind before laying down to go to sleep. There are many ways that you could do this, including:
Yoga
Reading
Stretching
A hot shower/bath
Regular Exercise
Regular exercise is important for many different reasons, including helping you to fall and stay asleep at night. This is because if you exercise regularly then you will be tired by the time you go to bed, so it is easier to sleep. Going to bed when you are not tired can be risky because you will struggle to fall asleep and then get frustrated, which can only make matters worse.
Reduce Stress
Similarly, stress can make it incredibly difficult to fall asleep and lead to tossing and turning at night. It is easier said than done but finding ways to reduce stress in your daily life can have a big impact on the quality and length of sleep that you get. The above strategies for relaxing before bed might help but there are many other ways to reduce stress, including:
Reducing responsibilities
Avoiding stressful situations
Socializing
Speaking to a mental health professional
Exercise
Hobbies
Avoid Alcohol & Harmful Substances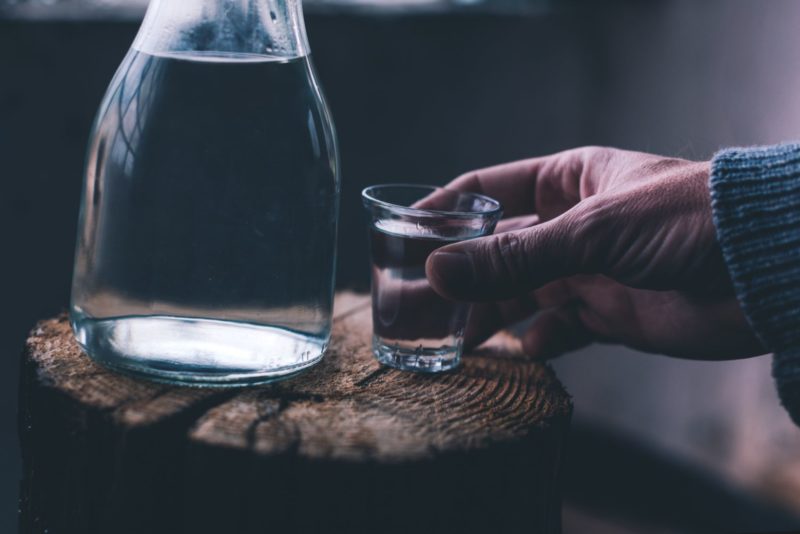 It is also important to avoid drinking too much alcohol – while it may help you to fall asleep, it does not allow you to get a good night's sleep and you will often feel worse the next day. Additionally, substances like nicotine and caffeine can also interfere with your sleep and should be avoided (especially at night).
New Mattress & Bedding
If you feel that your issue is with your actual bed, then it is worth investing in a new mattress and bedding. You will spend many hours on this mattress so it is worth investing in a high-quality mattress from sleep experts like Essentia, who will have a range of products that provide great comfort and support. When this is combined with new bedding, it can completely change your sleeping habits which, in turn, will help with many areas of your life.
Improve Sleep Environment
Many people struggle to get between 7 and 9 hours of sleep each night because their bedroom does not provide the right sleep environment. There are many ways that you can improve your sleep environment, including:
Removing unnecessary furniture from the bedroom
Reducing clutter and keeping the space tidy at all times
Blackout blinds
Calming decoration
Plants
Soundproofing
Moving the bed to a different position
Plug-in air fresheners/reed diffusers
Changing the temperature in the room
Lower the lights at night
Keep Pets Off The Bed
It might be nice having the dog or cat up on the bed with you but their movement during the night could interfere with your sleep – they can also bring certain allergy triggers too. Instead, teach or train your pet to sleep in their own bed to avoid disturbances during the night.
Sleep Aids & Supplements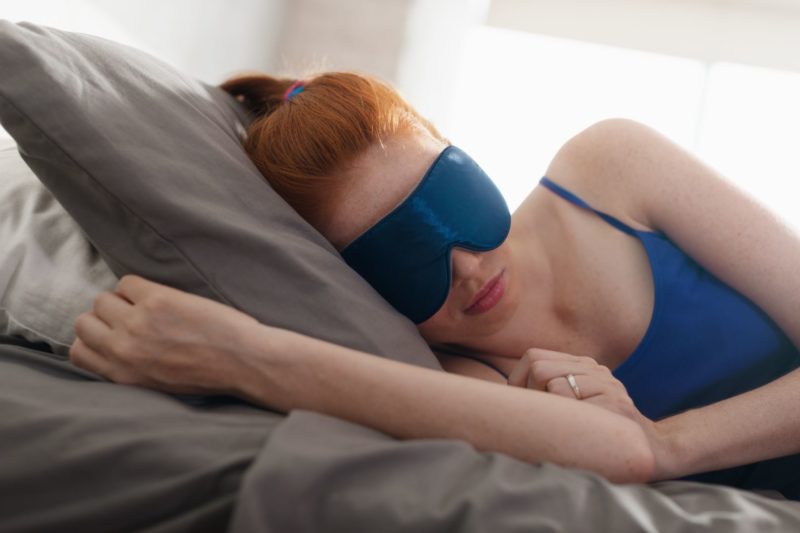 Many people find that sleep aids can help them to fall and stay asleep at night, particularly if light or noise are issues. These include earplugs, sleep masks, white noise machines and bed fans. You could also try supplements that can be effective but keep in mind that you do not want to have to rely on a supplement in order to sleep.
A few effective supplements to try include:
Melatonin
Ginkgo biloba
Glycine
Magnesium
Valerian root
Avoid Lengthy Naps
While it may seem smart to take a nap to catch up on the hours that you have missed, this can actually make matters worse because sleeping in the daytime can confuse your internal clock and damage your routine. Short naps can be helpful if you are feeling tired during the day, but try to keep these to less than 30 minutes.
Avoid Eating & Drinking Late At Night
Eating late in the evening can negatively impact your sleep quality and lead to hormone disruption. Eating a healthy meal around 4 hours before you go to bed is ideal and could help you to fall asleep faster. Additionally, drinking large amounts of liquid before bed can cause you to get up throughout the night needing the toilet.
Hydration is crucial to your health and can promote healthy sleep, but you should reduce your intake late at night so that you can enjoy uninterrupted sleep. If possible, you should also try to use the bathroom right before going to bed.
Keep A Sleep Diary
A sleep diary is a great way to get a clear insight into your sleeping habits and could help you to identify how you can improve your sleep. Typically, a sleep diary will consist of information such as:
The time you went to bed
How long it took to fall asleep
How many times you woke up during the night
How long you were awake when awake in the night
What time you woke up in the morning
What time you got out of bed
How long you spend in bed in total
How you would rate your sleep quality for the night
Speak To Your Doctor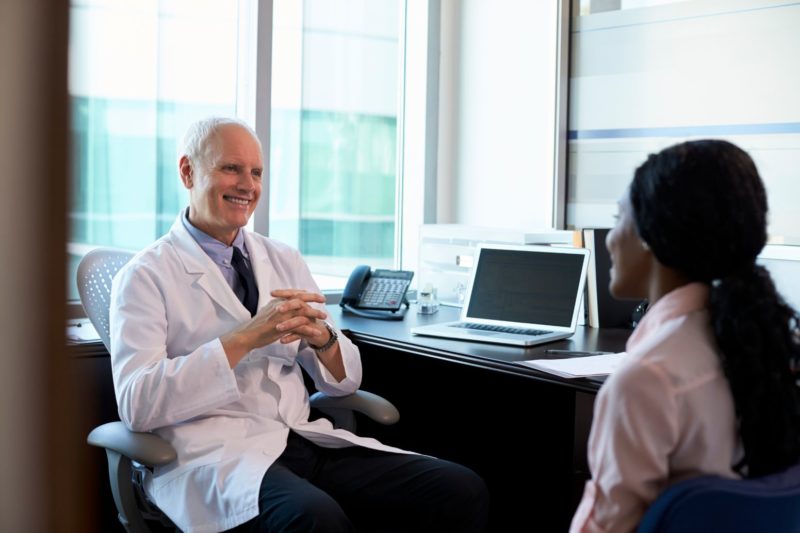 If you are having difficulty sleeping and it is interfering with your life, then it is a good idea to go to the doctor. They may be able to identify any underlying health problems that could be causing your sleep difficulties, such as sleep apnea. Additionally, as mentioned above, it might be helpful to speak to a mental health professional if you are suffering from stress, anxiety, depression or another mental health condition which could be causing problems with your sleep.
Having difficulty sleeping can be frustrating, and a vicious cycle as being frustrated while trying to sleep will only make it much harder. The above tips will hopefully help you to get the recommended 7 to 9 hours of sleep each night so that you can enjoy all the great benefits that a good night's sleep can have on many areas of your life.