Last Updated on January 24, 2023
Just as soon as the engagement party comes to an end, you realize the mammoth task that awaits you. Planning a wedding is no easy feat, especially if you endeavor to do it without the support of a professional by your side. Luckily, with the help of the following tips, it need not be the stressful challenge that you expect.
In fact, the wedding planning process can prove to be (almost) as enjoyable as the big day itself.
Here is everything that you need to know.
Set A Date
The first item on your to-do list should be to set a suitable date on which to say, 'I do.' Keep in mind that the average US engagement lasts 14 months, as well as how long it will take to plan the perfect day. Obviously, you will also need to consider whether you want a winter wonderland wedding, a relaxed and intimate springtime do, a breezy fall experience, or a summer extravaganza.
There are pros and cons to each. For instance, you are likely to have an easier time securing a venue if you are planning your wedding for the colder months. Plus, the scenery in your wedding photos is sure to be absolutely breathtaking.
Having your wedding during spring and summer means you will usually pay less for flowers, as well as being able to choose practically any dress you wish – no need to worry about the cold.
Pick Your Wedding Party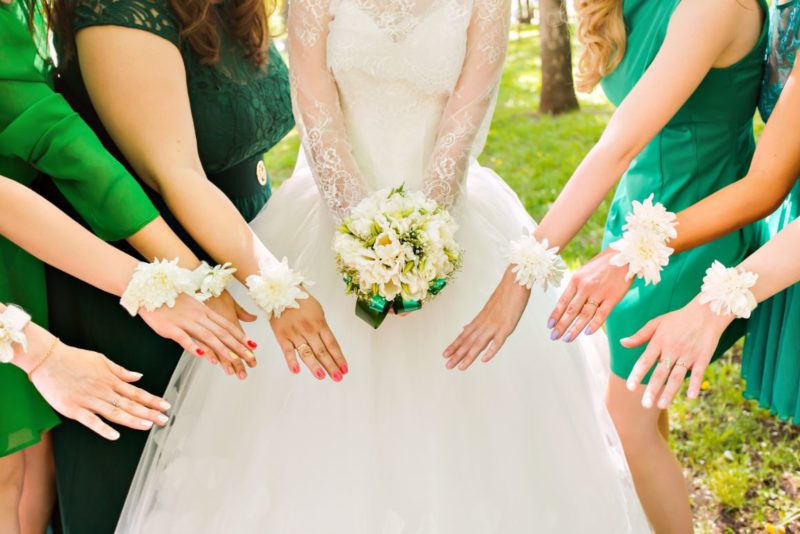 The tradition is to select a maid/matron of honor who will act as your 'lead' bridesmaid, along with around three to five bridesmaids. You obviously have the choice of whether or not you're going to go the traditional route or invite all twelve of your closest friends to join your bridal party!
It is wise to make the decision regarding who is going to be in the bridal party very early on in the planning process. In doing so, not only will you have a few extra helping hands to assist with the organization and admin, but you will also allow your bridesmaids to prepare for the big day themselves. If you are not paying for their dresses, for instance, some may need time to save up.
Create A Guest List
Creating your guest list can prove enjoyable if you remember that it is your day. If ever in doubt about who to invite, ask yourself if it actually means a lot to you for each specific person to be there. If you are ambivalent or simply feel obliged to invite them because they invited you to their wedding or you were good friends ten years ago, it's a no.
The more guests that you invite, the costlier your wedding is going to be. Therefore, be as selective as you can, even if it means hurting a few people's feelings. You can always use the excuse that it is just a wedding for 'very close friends and family' if anyone tries to confront you!
Look for A Venue
This is another task that needs to be made a top priority, especially if you have your heart set on a popular wedding venue. Some venues can have a waiting list of a year and a half! The sooner you add your name to said list, the better.
When choosing the venue for your special day, there are various aspects to consider:
Is it large enough to accommodate your wedding party and guests?
What is the cost, and does it fit in with your budget?
Do they offer any unique packages? For example, is catering included in the price? Or do they offer to assist with décor?
Is it easily accessible to your guests?
When is it available?
Do you love it?
Never settle when choosing a venue. If you are not happy with something, continue your search until you find the one.
Book the Entertainment
The secret to a memorable wedding is great live entertainment. So be sure to choose yours wisely! While you will certainly want to consider your guests' tastes and preferences, what is most important is finding an act, band, or singer that you and your soon-to-be spouse enjoy.
You can visit https://www.alivenetwork.com/wedding-entertainment to find a host of bands, DJs, musicians, and entertainers in your area. Think anything from romantic string quartets and rock 'n roll swing bands to creative magicians and singing waiters. The choices are practically endless.
Schedule the Catering
The food is another determining factor when it comes to unforgettable weddings. Some wedding venues will offer catering as part of a package deal, which is wonderful if you are looking to save some money. However, many other venues require you to organize your own wedding food.
If this is the case for you, you will likely find yourself overwhelmed by all of the options. You could opt for an all-you-can-eat buffet or a sit-down three-course meal if you are aiming for a more formal occasion. On the other hand, if you are keen to do something unique and be a bit quirky when it comes to the bites on offer, there are a few creative alternatives:
Mid-morning fairy cakes and tea
Build your own pizza stations
'One-pot' masterpieces, such as paella
Fancy finger foods
Grazing tables
Pie bars
Find Your Dream Dress
Ahhh, yes. The wedding planning task that you have been waiting for (probably since you were six years old!). The next step is to hit the stores and find the perfect wedding dress. Here's how:
Choose the right shade of white to complement your skin tone. Usually, intense white looks amazing on darker skin tones, while rose pink and beige look beautiful on paler brides.
Don't try on too many dresses in one visit. Aim for no more than four dresses at any one time; otherwise, you will find yourself confused and uncertain. Plus, getting in and out of those complex, intricate designs can be utterly exhausting!
Take someone with you. While it's ultimately your call, it is always helpful to get some feedback from someone whom you trust to give their honest opinion.
Keep an open mind. You might love wedding dresses with a sweetheart neckline, but that doesn't mean that this cut is going to look great on your body type. Go into the store with an idea of what you like in mind; however, don't think twice about trying on a style that you didn't ordinarily think you would appreciate. It could prove to be the perfect match!
Don't pay too much attention to wedding dress trends. Ultimately, what's most important is that the dress makes you look and feel your best. Never buy a dress just because it's trendy.
Don't buy a dress that is too small. Even if you plan on losing weight ahead of the big day, it isn't recommended to buy a dress in a smaller size. Rather buy one in your current size. It is much easier to alter a dress that is too big than one that is too small.
Hire A Photographer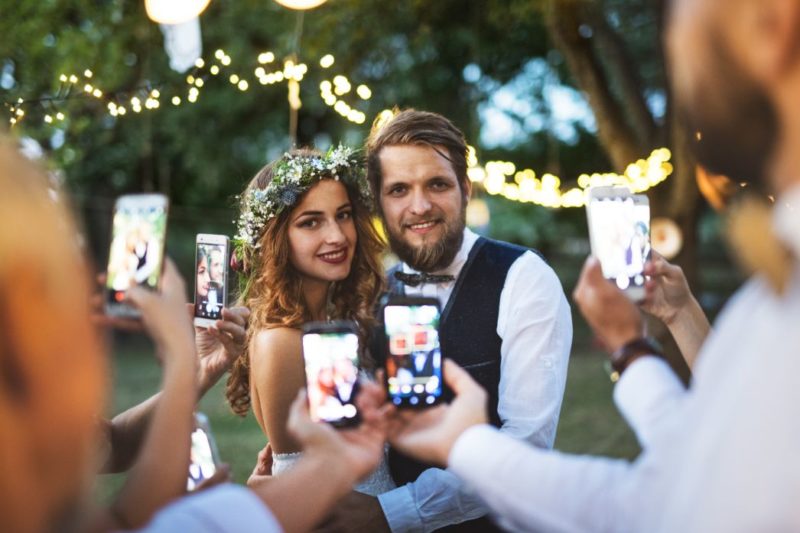 It is the most important day of your life, so there's no doubt that you are going to want to remember every moment. A photographer can help to capture those memories, so make sure you choose wisely. Ask for recommendations from friends and family, and be sure to select a professional that specializes in wedding photography.
You may also want to hire a photographer who doubles up as a videographer if you would like video footage of the special day.
Plan Your Honeymoon
Your honeymoon is a celebration of your love and your marriage, so it understandably needs to be exceptional. Choose a destination and accommodation based on your budget, and be sure to book your flight tickets well ahead of time to maximize savings. Endeavor to pack a week or two before the wedding so that it won't be a worry of yours while tying up all those loose ends right before the nuptials are due to take place.
Keep the aforementioned tips in mind, and you will be well on your way to experiencing the wedding of your dreams. Enjoy it!