The usual life of a busy entrepreneur consists of long hours of work, hectic meetings, and late nights. Workweeks usually last for 50 hours and an overflow of coffee is considered as "normal."
But rigorous hustle can take its toll after a few weeks. At that point, you'd find yourself burned out, stressed, and overwhelmed. That's a clear sign that you need to take a break before you start breaking down.
Think about it this way. What if you give yourself some time to relax and so that you'll go back to the office feeling renewed and refreshed, excited to get your hands on some work?
In this post, we'll walk you through with some activities that you can do to help you relieve stress from work:
1. Fishing
When problems pile up, and all the problems become too much for you to take, fishing can give you a much-needed rest from it all.
It gives you a chance to recharge, unwind for a bit, and come back feeling renewed and ready to take on the world. It's an escapist kind of activity, an excellent opportunity for thoughtful recollection, and an avenue to cope up with the increasing pressures of work and family life.
So, if you're feeling a bit burned out, why not hit the lake and fish?
2. Swimming
Swimming is one of the less stressful physical activities. It's more gentle to your joints but giving you an excellent workout at the same time.
Why not set some time for lap swimming, or do a couple of free swims? If you need to take a refresher, or you don't know how to swim, then enroll in a swimming class.
3. Yoga
Without the right state of mind, it's almost impossible to become a compelling leader. Also, the busy life of an entrepreneur lets you leave out mandatory activities like exercise and other self-care activities.
That's why yoga is one of the best activities to engage daily because it doesn't just focus on your health and body's functioning, but it also leads to happiness and inner peace which helps you make optimal decisions and boost your determination. It can be a powerful tool to calm your mind.
4. Target shooting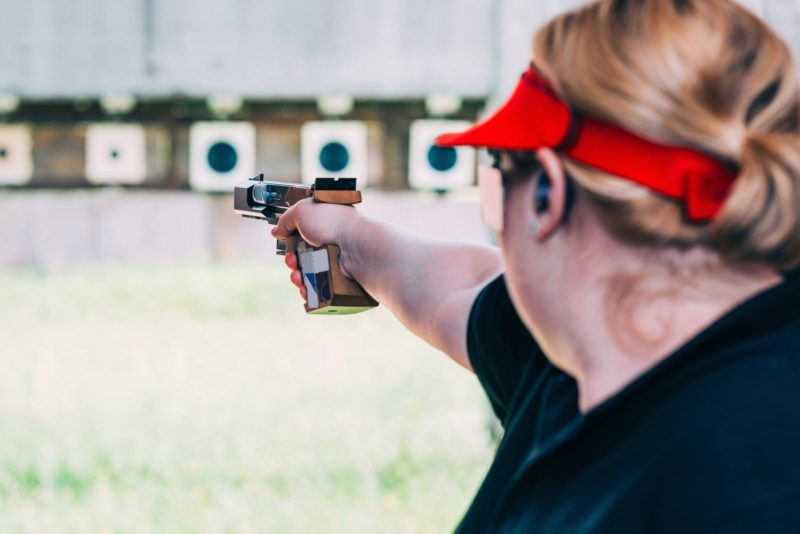 Going to a shooting range isn't just for fun or for you to be able to properly handle your weapons. It's also healthy because it takes both physical and mental discipline to properly handle and control the weapon that you have.
For you to be able to accurately hit your target, you need to have a calm heart rate, focus on what you're doing at hand, and then let everything else go.
It's a great activity to release all your building tension, helping you cool off your steam when you're feeling frustrated. It relieves your stress as well, allowing you to cool down, and breathe.
5. HIIT
High-intensity interval training, or HIIT, is precisely what it sounds like. You need to do activities that are high-intensity for a limited amount of time, and then move on with another activity after a brief rest period.
There are several options that you can try your hand on from jumping jacks, sprints, to army crawls.
It's also easy to join a class and start your HIIT schedule. Some experts claim that HITT is also a great activity for fat loss.
6. Hiking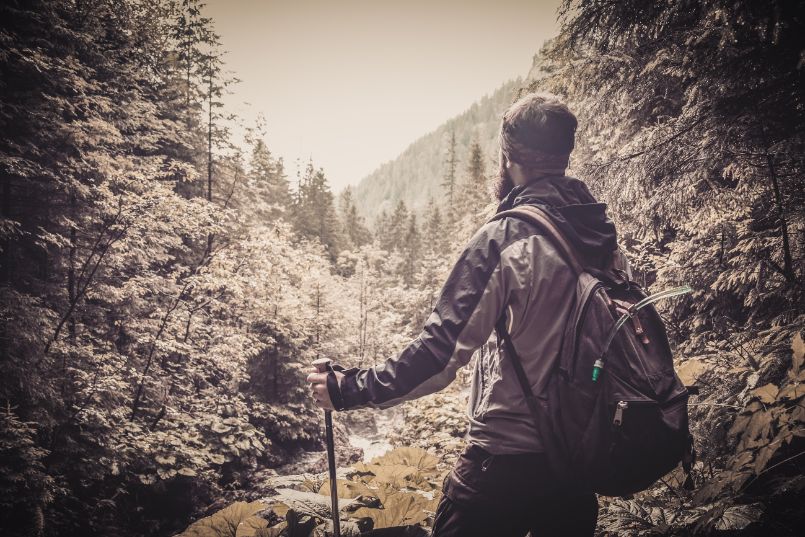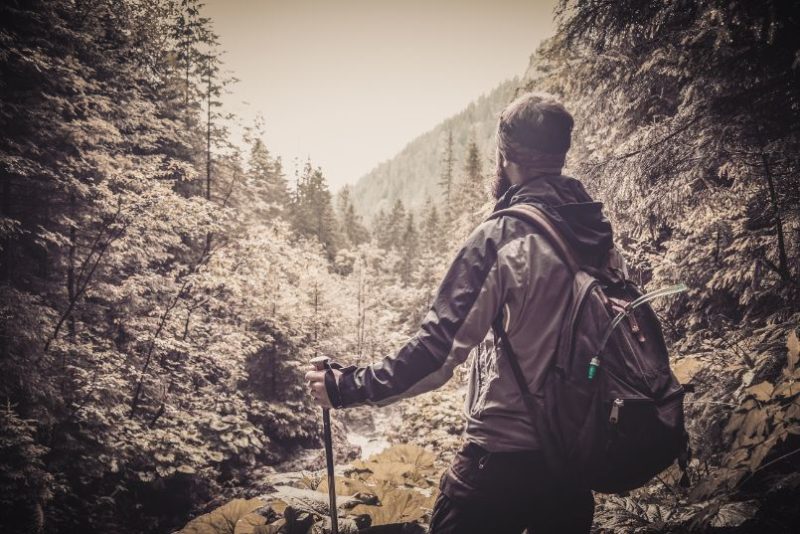 Hiking relaxes you, improving your health in numerous ways. The calming environment of nature during your hike is soothing, helping you wind down. It's also more fun if you go on with your friends or join a random hiking group.
It also isn't as hard as it initially appears to be. Of course, you need to walk a lot, but the entire journey depends on you. As much as possible, bring your hiking sticks so that you can take the trail with ease.
It's a mild form of exercise that helps you restore your energy, relieve stress, and eases your mind and body.
According to The American Public Health Association, when you spend more time in nature, such as the hills, trees, flowers, and the calm wind, your mind is more at ease and more relaxed.
7. Running
Another activity that helps you deal with a stressful and hectic life is running.
Psychologically, it gives you an ample amount of time to be alone with your thoughts. Once you use this to your advantage, you can utilize that time to get your brain to focus on solutions for a particular issue in the office or with personal matters.
It also helps you feel a lot happier, and keep you in better shape too. Because endorphins, those happy hormones that you get from exercising, play a major role in this.
Running helps relieve your stress and anxiety, slows down the aging process, and boost your immune system.
8. Golfing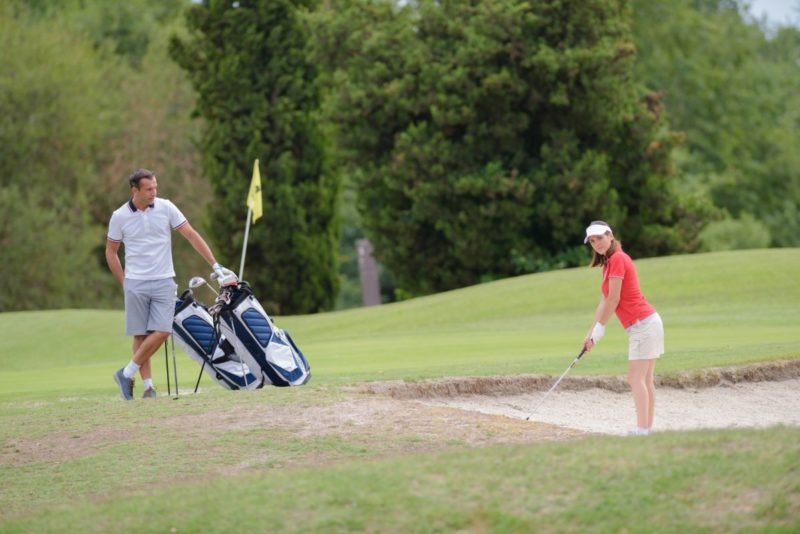 Golfing is a great activity to get outside, breathe, and just soak in the change of scenery. Again, the endorphins that you get from exercise helps reduce those body pains, making it easy for you to fall asleep faster.
Your psychological health can also be drastically improved from consistent golf playing, with your overall mood and self-esteem improving after you make an excellent putt.
9. Tai Chi
You might be thinking that Tai Chi is just like any kind of activity that old people do in parks.
Well, Tai Chi, just like yoga, has endless modifications. It's one of the most challenging forms of martial arts in East Asia because it's a combination of both physical and mental training.
10. Boxing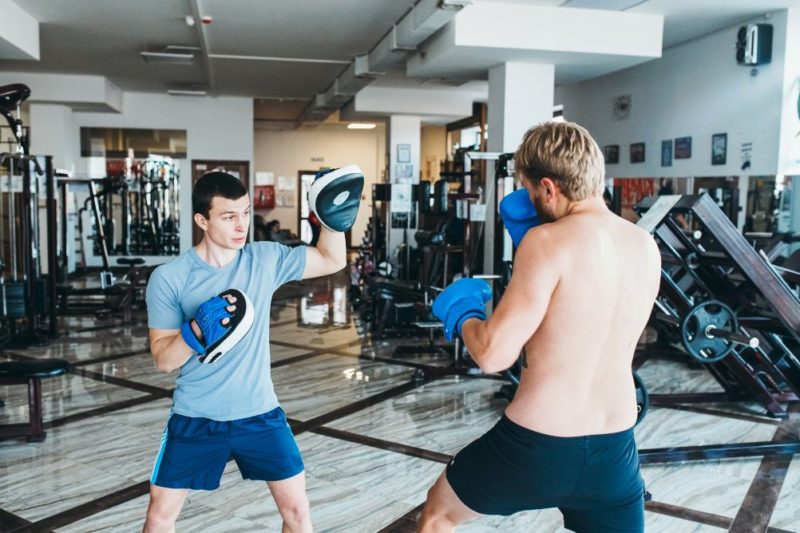 Boxing is another fun activity that helps you ease the everyday stresses. You can imagine that heavy bag in front of you as an investor who turned you down. Boxing training also allows you to lose fat easily and build muscle.
The life of an entrepreneur can be stressful sometimes. That's why you must squeeze in some time to do activities that help you reduce those stressors. After all, being exhausted all the time can eventually take a toll on your health, and impacts your business in the long run.