Last Updated on March 3, 2023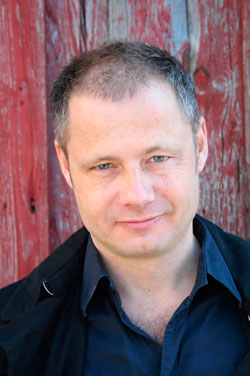 Peter Callesen thrives on creating art from paper, rather on it. Using paper only as a source, he creates beautiful sculptural works.
Each work is made by cutting out one sheet of paper, and using the removed scraps to create figures, buildings, and other objects.
His work ranges from 2D to 3D. These sheets range from small a4 size or as big as 7m by 5m. The materialization of a flat piece of paper becomes a magical process for him. Callesen's  interest grows while the possibilities as practically endless.
Peter Callesen was born in Denmark, 1967. He attended Goldsmiths College in London, as well as other Art & Architecture schools. Currently Peter hosts many exhibitions showcasing his incredible work. While judging his crafts, you start to see all of the challenges he faced midway through.
Think about how he planned things out, and how easy it is to mess up the whole piece if you miss-judge the cutting process. Peter explains that he themes his works based on classical fairy tales, personal interests, and past memories. This shows a great dedication he caters to each and everyone of his works.
We absolutely love new creativity methods, and Peter has outdone himself with the following works. As I mention constantly to others, there are so many talented people that deserve much more attention than they currently get.
Our appreciation and rooting continues for him beyond this article. For more information about Peter and his other works, check out: Petercallesen.com
Saving Himself
Ghost
In the Kingdom of the Dead
The Curtain
On the other Side
Broken Palace
The Short Distance between Image and Reality
Paperman
Crying My Eyes Out
Not As Fast As His Shadow II
Bound To Be Free
Broken Flowers
Mirage
Cowboy
Red Running Poppies II
The Core of Everything
Fire Escape Unable to Escape Fire
Holding on to Myself
Fall
The Lost Sheep
Unter dem Nebelmeer
Water Always Finds its Way
Angel
Apple Blossom
Broken Bird