Last Updated on January 18, 2022
Research suggests that studying to the right music enhances your brain functions. It can improve focus and concentration, boost your memory, lifts your spirits, and enhance your cognitive abilities. All these come with the compounded benefits of improving your overall physical and mental productivity. 
Music has a way of refreshing our souls, helping us to banish negativity and creating order in our otherwise chaotic human experiences. The sedating power of music is also instrumental in helping our minds nurture pleasant memories while blocking negative ones. 
But the most obvious benefit of music is that it helps to liven a dull room. And depending on how soft and serenading the beats are, you could even play music to mask undesirable background noises, which can boost your concentration during study time.
However, as you may expect, there's the little problem of finding the best playlists to jam to during your study sessions. That shall be the focus of this post.
How to Choose the Best Study-to Playlist
Choose by Genre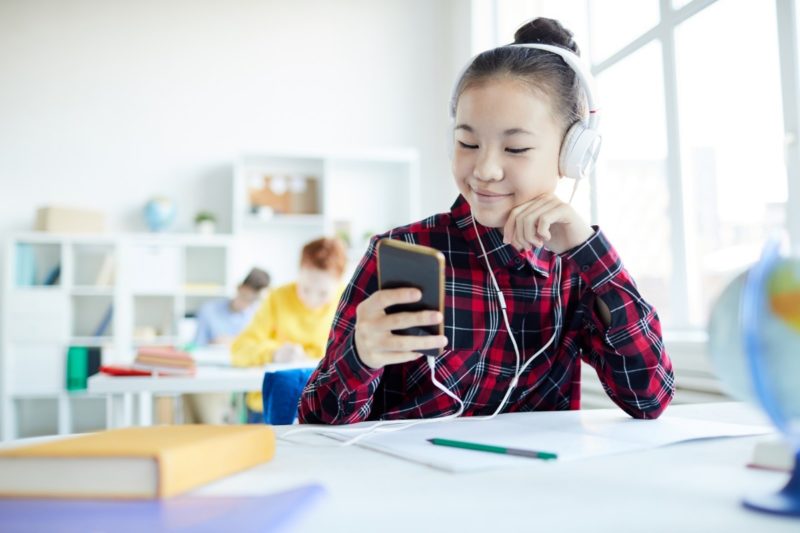 According to studies conducted by the Imperial College London, various music genres affect genders differently. For instance, researchers observed that men tend to be more focused when listening to classical as compared to rock music. 
The following is a brief overview of how various genres could impact your study:
Classical Music – Improves test and IQ scores, enhances clarity and creativity while reducing the learning time. Generally, classical music boosts the functions of the brain by integrating both sides of the organ. 
Researchers have always linked classical music to the Mozart Effect, which is the temporary enhancement of an individual's spatial-temporal reasoning performance.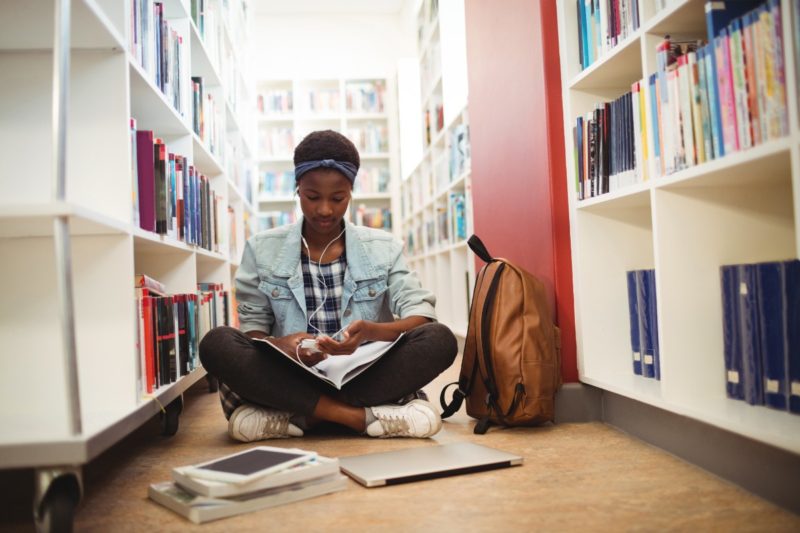 Nature Sounds – The sounds of nature, such as rainfall, waterfalls, or sea waves, are useful in masking white noise. Besides, these sounds enhance your cognitive abilities while optimizing your focus and concentration. 
Nature sounds are also highly-pacifying, which makes them ideal for your routine pre-study meditations, as well as helping you to fall asleep after burning the midnight oil studying for your next paper. 
Instrumentals – Lyric-based music is highly distracting, and is especially discouraged when you're reading or writing. Instead of lyrical music, you should consider instrumentals. Instrumentals are remarkable at evoking memories, helping you to remember what you studied months ago. 
If you must listen to lyric-based playlists, go for exotic genres, such as Tropicalia, Salsa, Afrobeat, or Flamenco. As you probably won't understand the lyrics, you can enjoy the songs as you seamlessly study without getting distracted.
Modern Electronics – This genre is popularly known as "chill out" music, and includes various subgenres, such as Ambient Trance, Ambient House, Trip-Hop, and New Age. Modern Electronics are also famous for their sedating effects.
Choose by Duration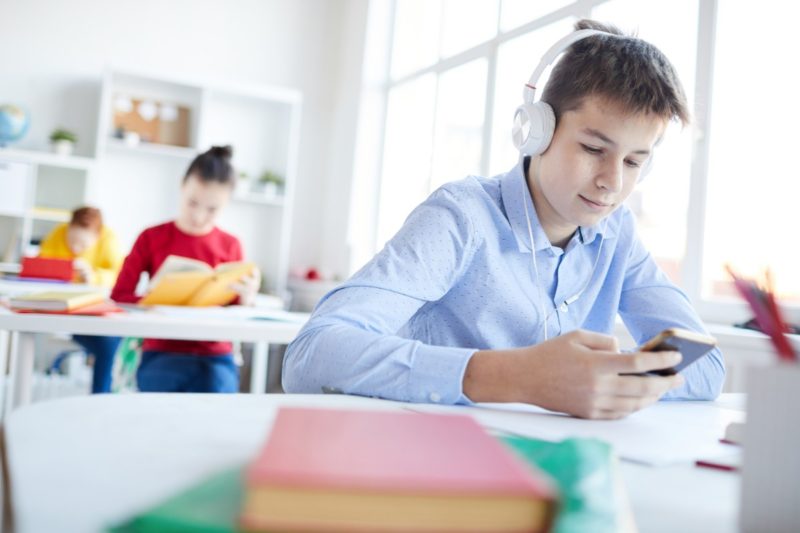 How long the songs run is another crucial consideration when choosing a playlist. Experts recommend going for a playlist that lasts between 50 – 60 minutes. At the end of each playlist, you can take some time out to refresh your mind before resuming your studies. 
Most importantly, the playlist should feature an element of continuity, with a smooth transition from one song to another. If the transitions are awkward and chaotic, you'll get distracted at the beginning of every new song.
Top 10 YouTube Playlists to Help You Study
Creator: Relaxing Records
Duration: 1Hr
Like most study playlists by Relaxing Records, Concentration Music for Learning is composed in-house by the team's professional producers. This playlist delivers calming and refreshing effects, and is particularly useful for deep study sessions. 
To enhance your focus, concentration, and cognitive abilities, the team at Relaxing Records incorporated alpha waves and binaural beats into the playlist. 
Creator: Relax Daily
Duration: 2Hrs
Ocean Breeze doesn't only come with relaxing sounds, but the extended duration of the playlist makes it ideal for extensive study sessions. As the name suggests, the music is remarkably light. 
Whether you're trying to study or relax after hours of intensive classwork, you'll find this playlist to be quite handy.
Creator:
Buddha
Tribe
Duration: 1Hr
This playlist does exactly what its name suggests – it boosts your brainpower. You know how distressing those racing thoughts can be when you're trying to cram sensitive information. 
By listening to the relaxing and serenading beats of this playlist, no topic will be too hard to grasp. And to enhance its calming effects, Buddha Tribe integrated slow piano rhythms into the playlist.
Creator: Uploaded by the Grand Sound
Duration: 24/7 radio livestream
Progressive House is a 24/7 YouTube radio livestream that you can tune in to any time. The livestream is a cocktail of different relaxing song genres, with a touch of electronic and dance to lift your moods. 
Each song features stead dance beats, brilliant synth, and consistent bass, a combination that is sure to get you in the groove. If you're into elusive and futuristic sounds, this is the ideal playlist for you.
Creator: The Honest Guys
Duration: 8Hrs
Sometimes, all we want is a playlist that can last us an entire day. If you're looking for a YouTube study playlist that promises that kind of continuity, look no further than Relaxing Nature Sounds. 
From the musical sounds of birds to the soft burbles of waterfalls, there can never be a more relaxing way to study.
Creator:
Study Music
Duration: 3Hrs
This is a study playlist whose compilation was inspired by real events. Study Music put together this playlist to enhance their focus and concentration while undertaking various tasks, such as studying.
The team claims to have benefited immensely from listening to the playlist and decided to extend those benefits to millions of people around the world that are struggling to focus during their studies.
Creator:
Utopian Sounds
Duration: 4 Hours
Utopian Sounds created one of the most effective study playlists ever. The playlist increases your focus while helping to create a calm and relaxing study environment. The 4-hours duration is perfect for back-to-back study lessons.
Besides enhancing your focus during study time, the sedating effects of this playlist are also crucial for post-study relaxation.
Creator: Alex Rainbird
Duration: 1Hr 45min
If you're into everything indie and folk, this is the perfect study playlist for you. The playlist is filled with refreshing vocal melodies which harmoniously blend with the soft rhythms of acoustic guitar. 
Some of the featured songs include Running with the Wolves by MyKey and People Come People Go by Adam Holmes and The Embers.
Creator:
Study Music Project
Duration: 2Hrs
The Piano Study Music brings together some of the most serenading piano beats ever produced. It took the owner four years to experiment with every music before incorporating it into this study playlist. 
Besides enhancing focus and concentration, Piano Study Music also stirs creativity, helping you to foster more productive study habits.
Creator: Meditation Relax Club
Duration: 1Hr 
Exam Study Music is a combination of classical piano music designed for short but fruitful study sessions. And like most playlists we've reviewed here, Exam Study Music boosts your brain functions by blocking white noise, thereby creating a learning ambience that's free of distractions. 
The refreshing beats in this playlist are excellent for studying, meditating, or any other activity that requires heightened concentration. 
Bonus 11. Skyrim Ambience
Creator: Aaronmn7
Duration: 3Hr 
This is what I personally listen to when I work on this website. I played the game when I was a teenager and I must say that Bethesda Studios always creates masterpieces when it comes to video games. Their attention to detail is magnificent. So many great memories come up while listening to this. You should definitely give this one a try.
Wrap-Up
Considering how subjective music is, choosing the right study playlist comes down to what fulfills your individual needs. The convention is to try out each of the above study playlist recommendations and come up with what works best for you.