Last Updated on January 4, 2021
A bedroom is a personal space that will be viewed by far less people than your living room. That does not mean that you ignore the design of the room. This room is your private sanctuary, a place where you will relax every night.
Give this space a makeover with fresh decorating ideas based on what you prefer. Whether you love modern, sleek, or classic, we have listed ideas for every style.
1. French:
French are known for their architecture, to bring the essence of their style into your bedroom will not only make it comfortable but also magical. Your bedroom will look timeless and such a design would just feel as if it is taken out of a catalog.
2. Romantic:
A romantic room would need you to incorporate feminine shades in the space. It does not need to look girlie, but just a subtle tone with simplified elegance can make the room look romantic.
3. Earthly:
If you are a more down-to-earth person, then a room that uses natural texture and colors would be right for you. Using sustainable materials to decorate the room would be perfect for such a design. You can extend this further by adding natural-looking bamboo flooring that is environmentally friendly hence will match the room's theme perfectly.
4. Modern:
As the name itself suggests, a modern style of room would mean you inserting abstract art and modern furnishings. Using sharp designs and furniture pieces would add up to the modern look.
5. Floral:
As the name itself suggests, bring the outside garden inside your bedroom by adding a floral wallpaper and fabrics that go along with that. You can make the room floral as well as minimalistic to make the room more open.
6. Minimalist:
Minimalistic living is trending now, and to be fair, it is refreshing. Strip down your bedroom to a bare minimum. Minimizing the space does not mean it needs to be modernized, you can use elegant furniture pieces yet make the room look minimalistic.
7. Striped: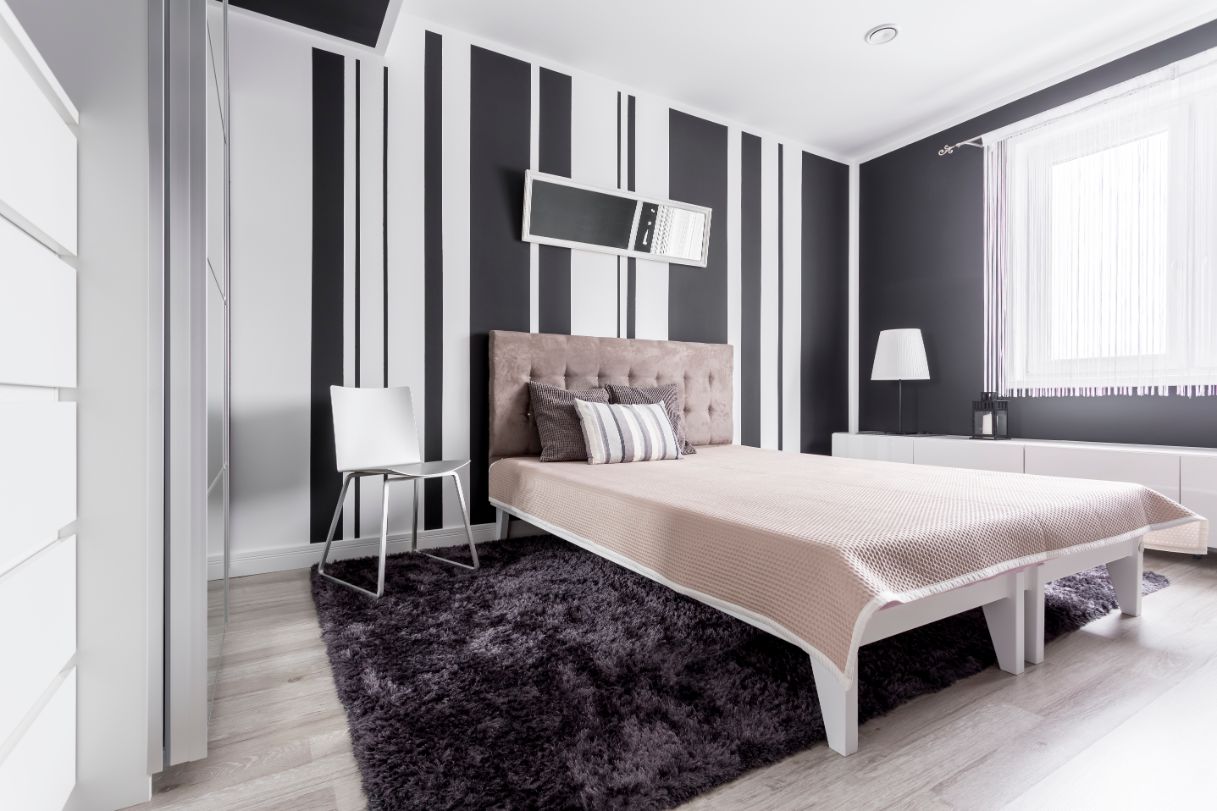 A stripped room is a classic choice that would animate the room. Adding bright colored wide stripes will make the room open and wide. Do not mix strips with any other patterns, keep other fabrics, and designs plain to go along with the striped room.
8. Sunny:
If your personality is cheerful and you wish your bedroom to reflect that, then incorporate sunny shades such as yellow to make the room look bright enough when you wake up every morning. You can add floral wallpaper to make your mornings more cheerful.
9. Black and White:
If you are not that into colors then a classic black and white room is for you. As such black is a harsh shade, do not add geometrical patterns but use soft textures and delicate motifs instead. You need not use black painted furniture pieces only, use shades such as gray or burned oak in the room to add some variety.
10. Cozy and Warm:
If your style is comfortable and cozy, then go for a room design that is not busy. Use red or orange palettes to set the right mood for the room. You can use antique furniture to style the room right.
11. Pattern-Packed:
If you are into patterns, then you can design a room that is pattern packed. Using uncommon patterns will only look good when you choose a color palette and stick with it for decorating the room. Choosing patterns of different colors will make the room look messy.
The pattern you choose should also match in style, do not club floral patterns with geometric ones as they will clash will each other. Remember, the focus point of the room should be various patterns so add no more statement pieces or else it will be distracting.
12. Colorful:
If you are someone who loves bright colors, then sticking with one color palette will not do justice to your style. You can go wild with choosing colors when decorating this style of the room but make sure the colors you choose go well with each other.
You can use patterns to add more texture to the room. Use embellished furniture and embroidered fabric to bring the whole look together.
13. Blue and White:
This is one of the popular styles you cannot go wrong with. This is a classic pairing of colors which gives the room a fresh look. You may need to custom paint the furniture pieces to match the theme.
A blue and white theme does not mean you only stick with these colors, you can throw in a tinge of other colors here and there. Remember, to use these two colors the most so they overpower other colors and make the room look cohesive.
14. Dramatic:
If you have expensive taste and style, then a dramatic bedroom would be your thing. If you prefer a room that makes a bold statement, choose a dark shade for the room. T
he material you use should be luxurious materials like velvet and leather that matches the feel of the room rather, to give it the right statement. The decorations you use for the room should be sharp You can use expensive cowhide carpet to finish the look.
15. Eclectic: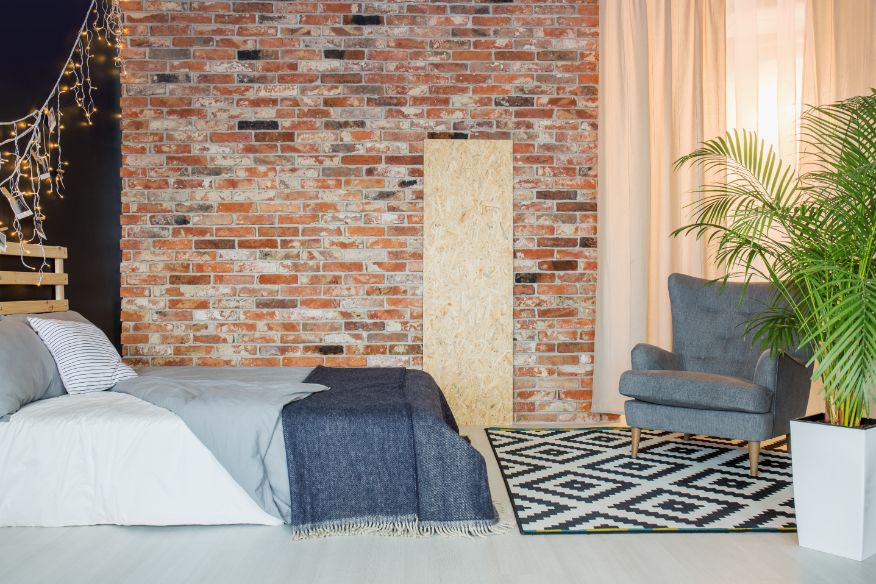 If you love the combination of several styles, then why stick with one? Decorate your room with pieces from different periods. To keep things cohesive, you can stick to a color palette.
This will give your room a unique look and using elements from different eras that you love will personalize it to a different level.
16. Beachy:
If you are a beach lover, then why not transform the room to remind you of your happy space? A beach is a space where you feel relaxed, which is why many people prefer this style of bedroom decoration. When we talk about beach themed decoration, it does not mean you place seashells everywhere, incorporating the color and texture will bring in the feel of the tranquil you experience when you relax on a beach.
Choose flowy fabrics for curtains to let the room feel light and breezy. You can use the colors of water or sand across the walls and fabric of the room to give it a beachy feel.
17. Artful:
If you are an art lover, then you can transform the room to look like an art gallery by hanging your favorite painting pieces in the room. Use oversized paintings only if the space is huge, as this may not look great if the room is small. If you're looking for home decor be sure to check out LuxeDecor. Their website features high-end indoor and outdoor furniture, lighting, rugs, and more.
You can go with any style discussed here or mix and up a few styles to create your own, the important thing is that whatever style you choose to go with, it should resonate with your personality and take you to your happy space, after all, your bedroom is the space where you will destress after a hectic days schedule.