Last Updated on March 8, 2022
Having a great stylus pen has become essential for any professional using a tablet. Stylus pens come in many sizes, and anyone who has used one knows how important it is to find the right one for your needs.
As you might have guessed, the stylus market is flooded with choices. To help you narrow down your options, we collected the top 5 styluses for designers and artists.
Cosmonaut
The Cosmonaut pen is ideal for those who prefer a wider grip. The wide grip pen resembles a board marker, but has a fine point, making it very good for sketches and notes. It's weight allows you to write with ease — you don't need to push down forcefully on the pen to see the result on the screen.
The soft grip provides ease and comfort. Most stylus pens break within two weeks of use, but the Cosmonaut was build for durability and long term use. If you're looking for a stylus pen that will last you throughout the year, with no fuss or frills, then this is the pen for you!
Just Mobile AluPen
The AluPen is perfect for professionals, allowing it to be used in the best way possible for creative pursuits. The pen was made specifically for the iPad, iPhone, and iPod touch.
Sculpted from aluminum, with a soft rubber nib, the Alupen makes painting, drawing, and writing a uniquely smooth experience. If you're looking for something that is both stylish and functional, then this is the stylus for you!
Adonit Jot Pro
The Jot Pro is a fine point stylus that looks and feels like a normal pen. The fine tip allows for fine writing, giving your notes a handwritten look. Unlike other styluses, it has a dampened touch – meaning that you wont constantly hear the tapping. The stylus is also compatible with almost every tablet on the market.
The fine point is the same as a ballpoint pen, which gives ultimate precision and usability. It also comes in many different colors making it easy to match with your tablet cover. The precision that is found with this stylus is unlike any other, and makes it a noteworthy purchase all round.
Kensington Virtuoso Touch Screen Stylus and Pen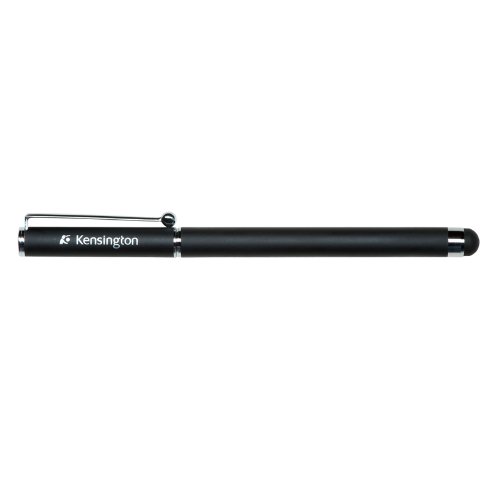 The Kensington Virtuoso Touch Screen Stylus and Pen is a two in one – pen and stylus. It has a ballpoint size making it comparable to a standard pen, which also allows for ease and comfort.
The soft tip makes it effortless in its gliding, which provides maximum usability in this regard. The stylus pen comes in black and gunmetal. It's the perfect pen to write, draw, and annotate.
Wacom Bamboo Stylus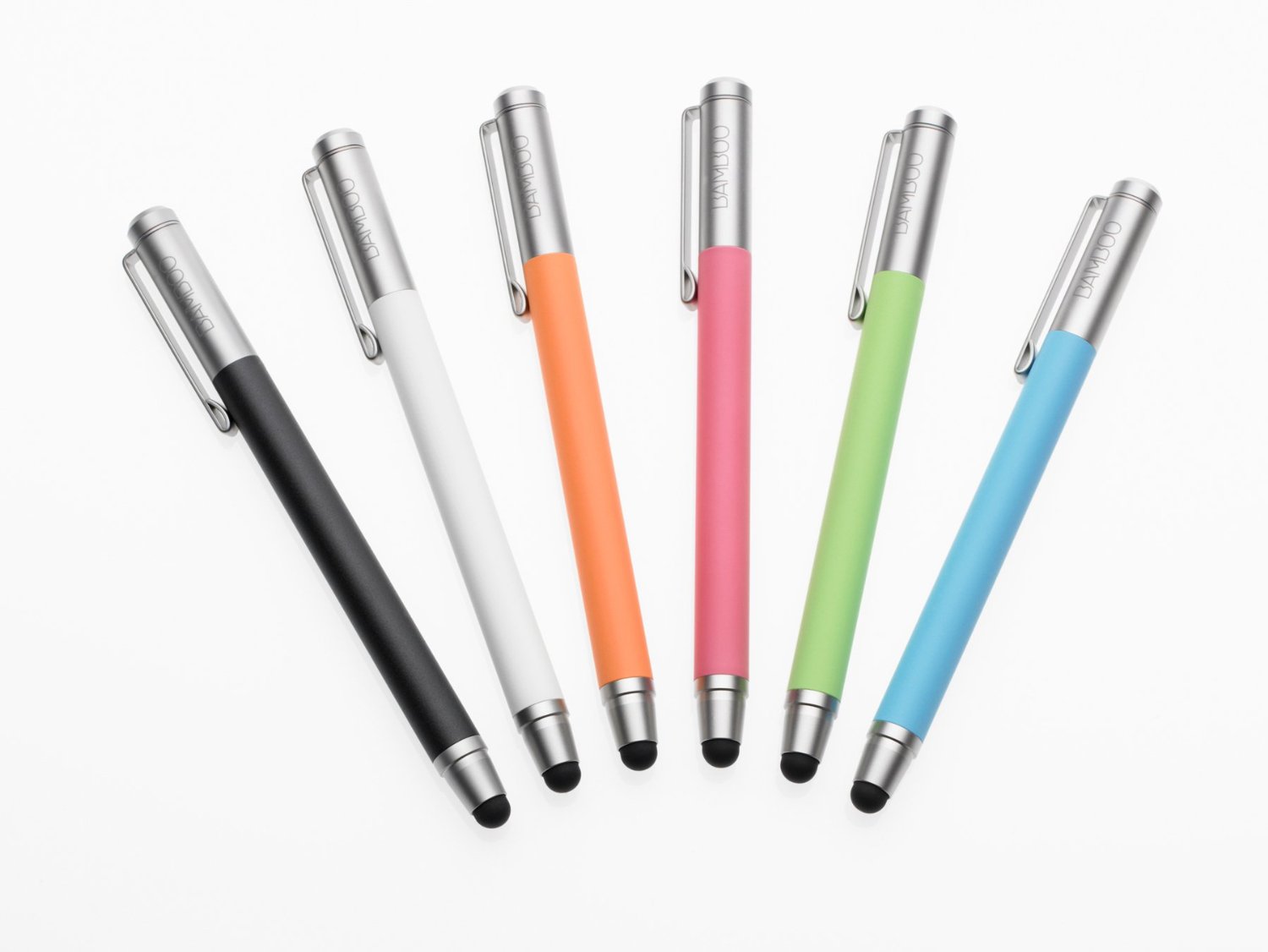 Contrary to what you may think the Bamboo stylus pen has nothing to do with Bamboo. Instead the Bamboo comes with these three basic concepts: it's light, sleek, and durable – just like bamboo. It comes in a wide range of colors which allow it to be matched with your suit, tablet cover, or overall style.
Known for its accuracy, the pen allows you to write, draw or flip through pages with ease, and it works on a kindle too! The weight and length makes it comfortable to hold, giving your hand the support it needs while writing. The practicality of this pen goes far, and stands out from its competitors in terms of design.
The metal body is satin textured, giving it a rich, luxurious, and not so economical look. The stylus pen also comes with replaceable parts making it a considerable life investment for someone who wants long lasting quality and usability for many years to come.