Last Updated on March 8, 2022
Introduction
St. Valentine's Day is coming, but you still have no ideas on how to impress your beloved person? Probably, you are going to prepare something special for your sweetheart, aren't you? If so, you've come to the right place.
Here, you'll find no recommendations about presenting your beloved flowers or candies, underwear with hearts or socks. Forget about it. Today, we are going to share 10 gorgeous monograms and illustration sets, cliparts, logos and frames bundles, watercolor kits, printable tags etc.
If you, among other things, a graphic designer, you'll find this list freaking awesome.
To the point, if you need fonts, icons, illustrations or other assets for your site, you can find them on MasterBundles.
By the way, do you know how much money people spend on St. Valentine? Get ready to be shocked because the amount is really huge. In 2018, holiday sales have reached about $20 billion dollars, while in 2019, Americans expect to spend $30 billion.
Top-5 gifts look like: jewelry, evening out, flowers, clothing, and candies. Besides, in recent years the marketers have started making money on single people who're eager to spend them on their friends, relatives, colleagues, and even pets.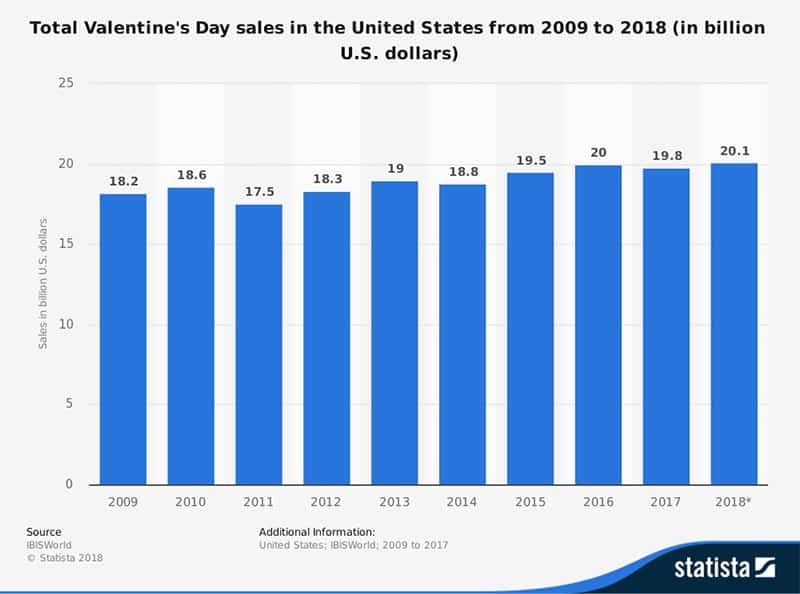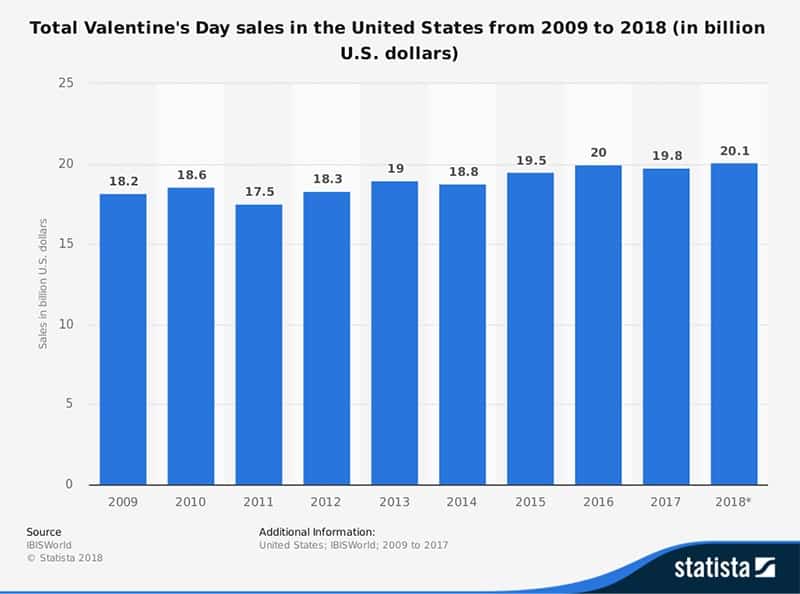 As you may see, St. Valentine's Day has become a great occasion for marketers to make money. Therefore, we understand everyone who refuses to become a victim of marketing and tries to find a way to express the feelings in a special manner.
The further digital products will help you create a beautiful postcard or collage, greeting cards or invitations. Withal, you have an opportunity to send them by regular mail or email. The first sending option will especially impress your sweetheart and make remember this day for long. So, let's start with reviewing.
Gift Ideas For St. Valentine's Day
Valentine's Hearts Watercolor Png Illustration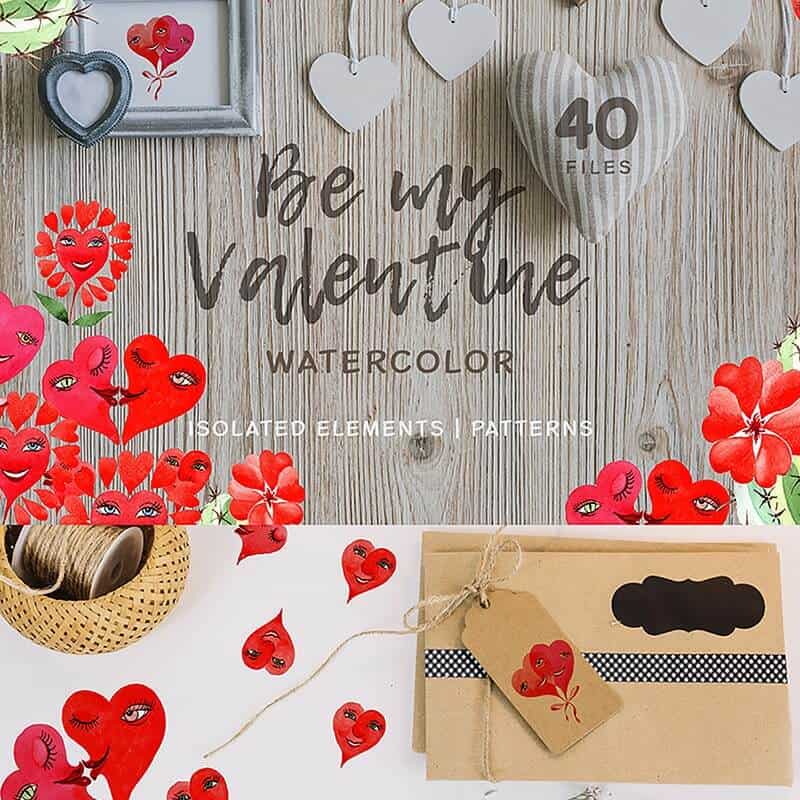 Be my Valentine illustrations set consists of 40 files (4 png and 36 jpg files) including frames, borders, patterns, and isolated elements. All of them are painted by hand and every image comes in a separate file. Size, color, and other illustration settings are fully editable, so you may adjust them according to your needs.
Valentine's Heart Illustration has an endless range of applications. You can use the illustrations for postcards, quotes, and posters, backgrounds and texture, frame them or decorate presents with cliparts. They are ready to print.
That being said, you can use them for printing on cups, t-shirts, key chains, and other things your sweetheart loves. All depends on your imagination and desire to surprise. The gifts with these patterns or isolated elements will look charmingly and will remind your beloved person about you.
Pink Peonies Watercolor png Illustration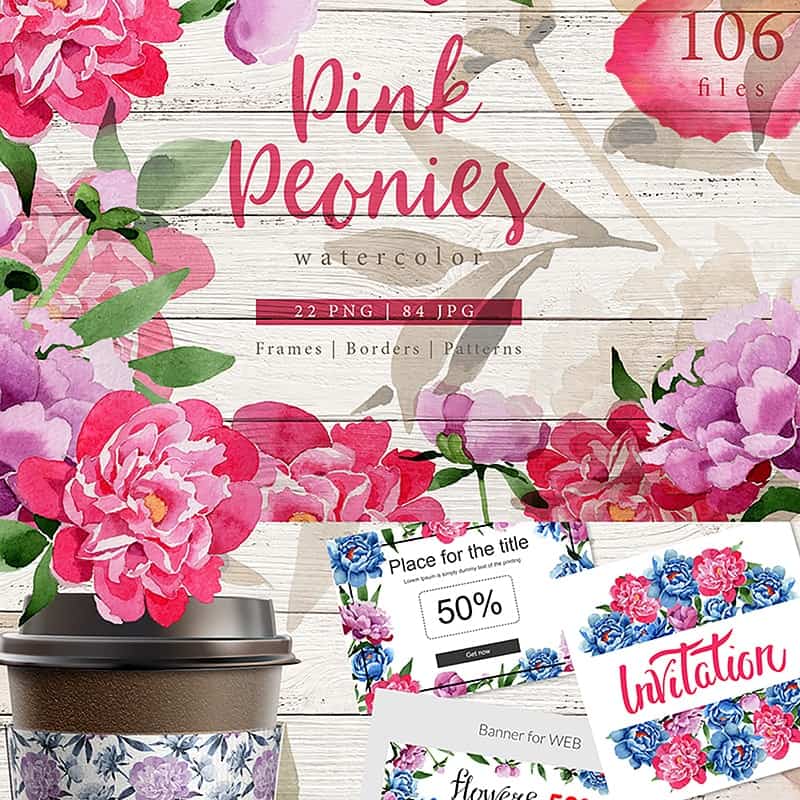 Does your girlfriend loves peonies, but you can't bring her real flowers due to the fact they don't grow in winter? Don't worry because we have an idea to help you. Our Pink Peonies Watercolor Illustration will allow you to show that you remember about her favorite flowers. Even if they are printed on card, poster, an invitation for a date, or any other surface.
If you want to use the illustrations in a special way, we have a few recommendations for you. Let's say your girlfriend adores macarons. Why wouldn't you have the pattern printed on the box with the dessert? Besides, you can also give her a gift card or cosmetics box with the peonies printed on them. She'll be surprised for sure.
Let's now consider what's inside the pack. There are 106 files including 22 png and 84 jpg files. Again, the pack contains patterns, frames, borders, and isolated elements. All of them are hand painted and fully editable, so feel free to modify them corresponding to the purpose.
Lovely Monograms: 26 elements in 3 color variations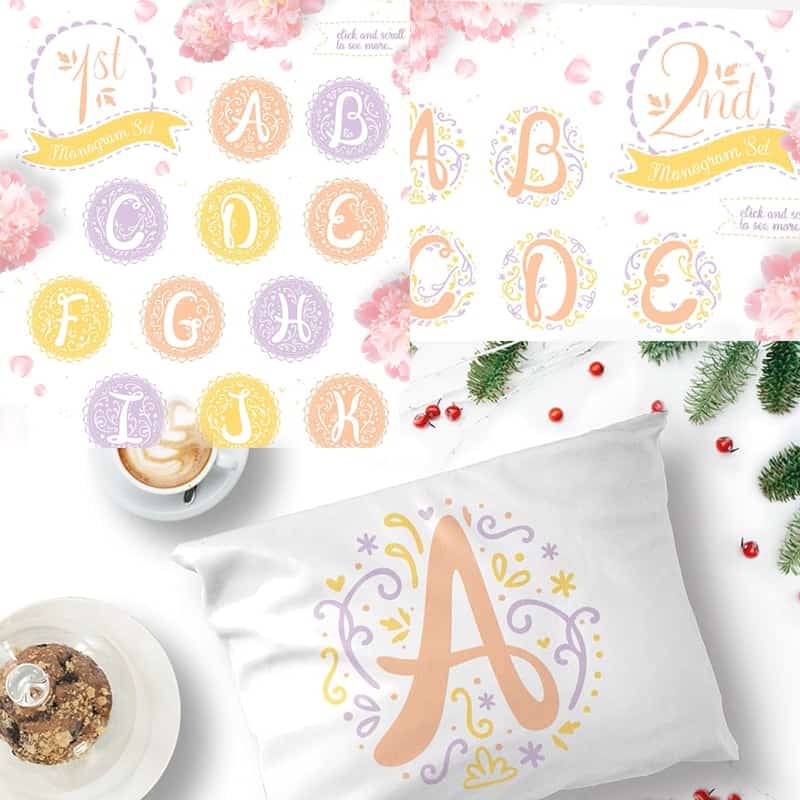 Except for illustrations, we also have amazing monograms in the list. They are good for decoration, various invitations (e.g. for dating), cards, packagings, and other stuff. The pack includes two monogram sets.
The first one offers 26 items in three color palettes (pink, violet, and yellow). All items come in png files along with three EPS10 sets. The size is 3000px. The second monogram set provides 26 elements of different font style. The elements are 3000px as well and come in png files.
As a bonus, you'll also get 5 graphics, download links to fonts used in the pack, and color scheme data. Please, be also advised that EPS10 sets are vector files, they can be adapted to any size and opened in Adobe Illustrator.
The variations of use are endless. Trust your heart and imagination. And don't forget to attentively listen to what your beloved person tweet. The closer the holiday is, the oftener people express what they dream about.
Hearts and Arrows Valentines Clipart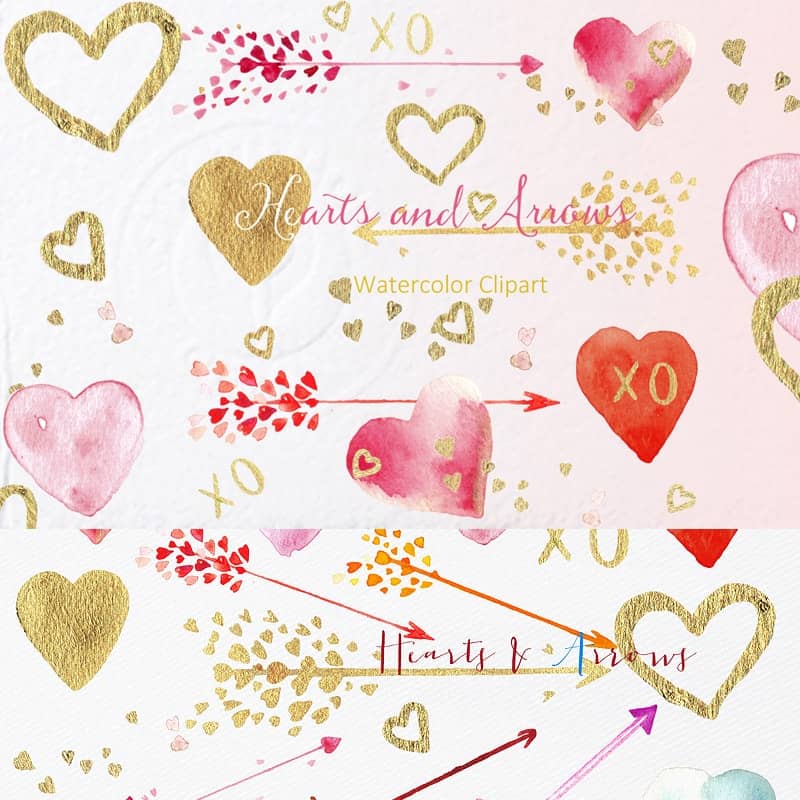 Hearts and arrows are classical symbols of St. Valentine's day. If you prefer conciseness, this watercolor Valentine clipart is right what you need. Besides, the fact that the elements are painted by hand will make your gift exclusive.
Use the graphics for Valentine cards, logos, scrapbooking, or invitation cards. You may also get this set for your sweetheart as a template for a blog or digital project if he or she runs one. The range of use is unlimited.
After purchasing, you'll get an archive file containing 18 png and 18 jpg files. The size for each element is different starting from 100x100px and ending with 1200x1200px. As a bonus, you'll receive a ready-to-use composition including arrows and hearts like shown on the upper image.
Watch How The Valentine's Day Heart Got Its Shape
100 Typography Logos + 100 Frames Bundle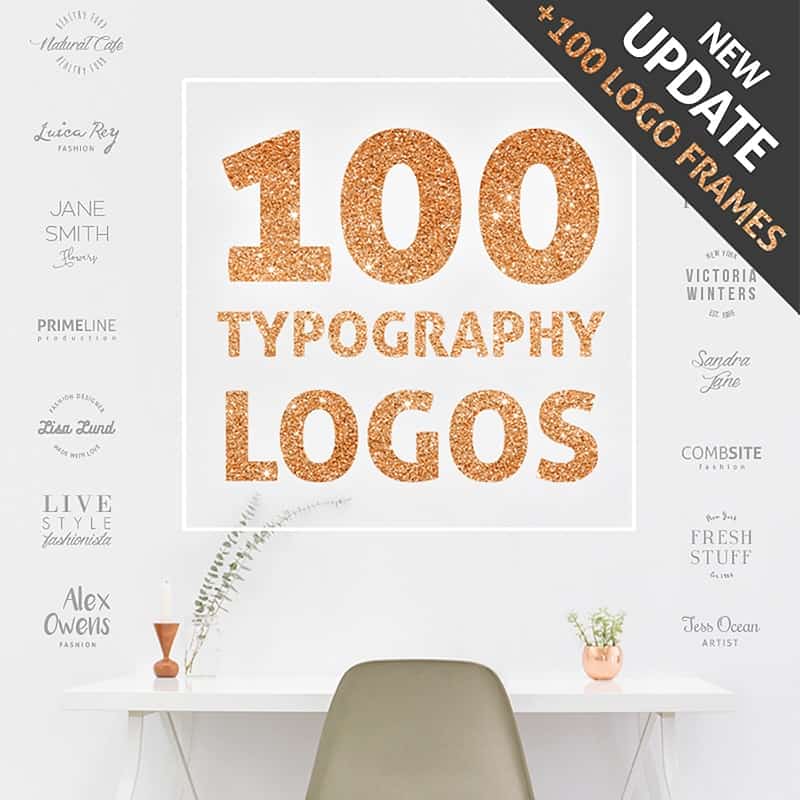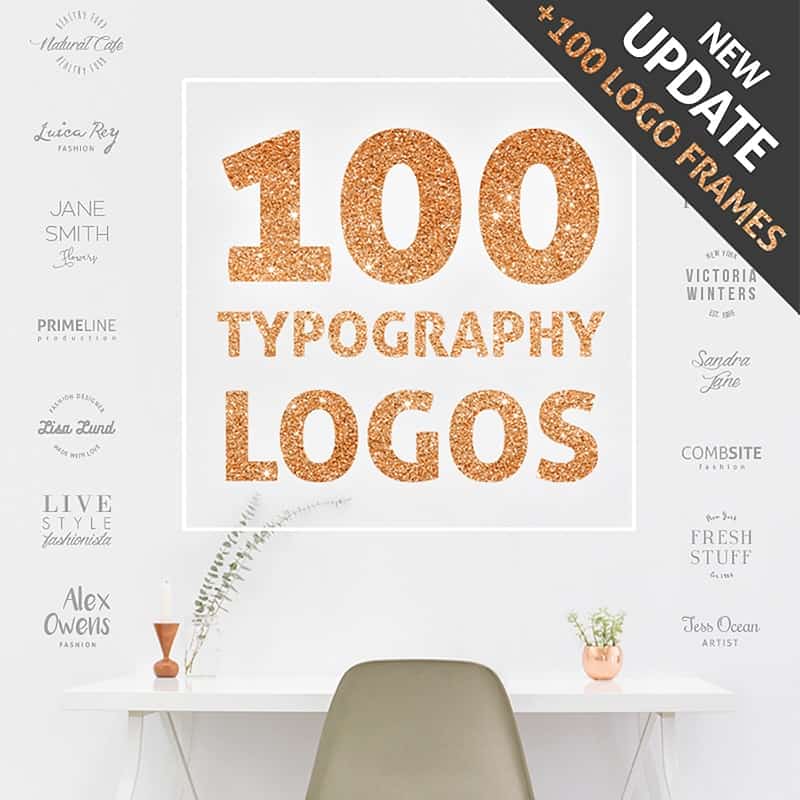 This is the bundle everyone has ever dreamt about. Now, you can get 100 logo frames in addition to 100 typography logos as a bonus. Font logos are presented in different styles including romantic, playful, clean etc.
With this fonts set, you don't have to waste time searching for matching typography, you can start right away. In case you want to supplement the font with additional elements, a set of frames are at your disposal. Don't miss a chance to create an expressive combination.
Typography logos and logo frames bundle may become a great gift for your beloved if he or she runs a website or a blog. They are also good for packaging, branding, tagging, printing business cards, or brochures. The logo will help to make an accent on your creativity and uniqueness of your digital project or physical shop.
Love Story: Valentine Watercolor Kit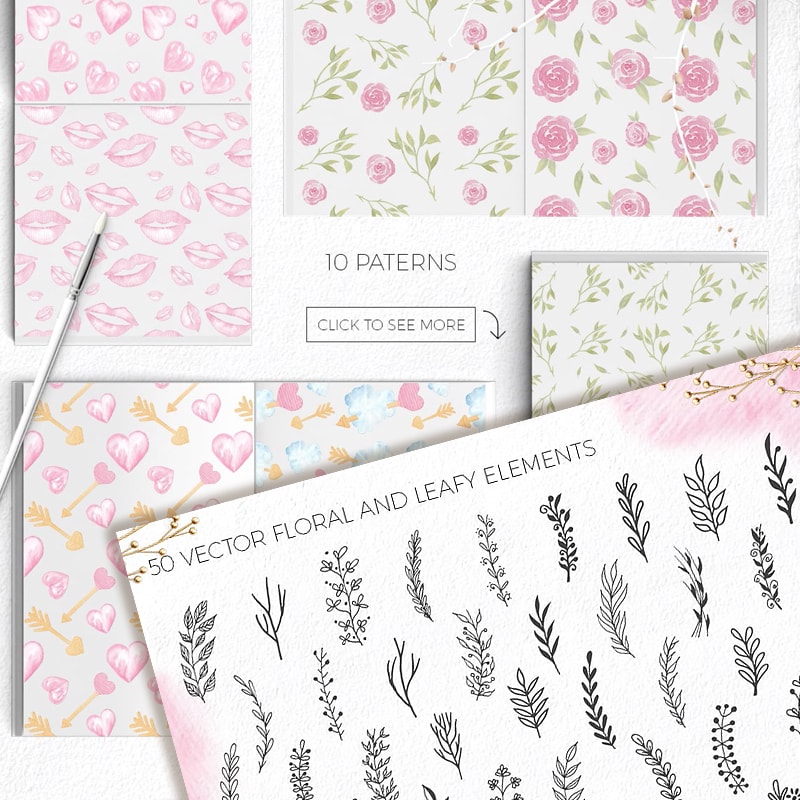 What a wonderful bundle we have for you here. This is a kit of Valentine watercolor elements. Do you want to know what you'll get purchasing this kit? Here you go:
21 watercolor floral and leafy elements;
8 watercolor couples;
20 watercolor hearts and balloons;
30 watercolor decorative elements;
9 watercolor fine textures;
10 watercolor seamless patterns;
50 vector circlets;
50 vector heart shaped circlets;
50 vector floral and leafy elements.
Isn't it an impressive package? All illustrations are painted by hand. Circlets and vector floral elements are available as a pleasant bonus to the entire set. You can use all elements for DIY, invitations, greeting cards, quotes, posters, romantic cards, and other purposes. All depends on your desire to impress your sweetheart on St. Valentine's Day.
Mega Fonts – Bundle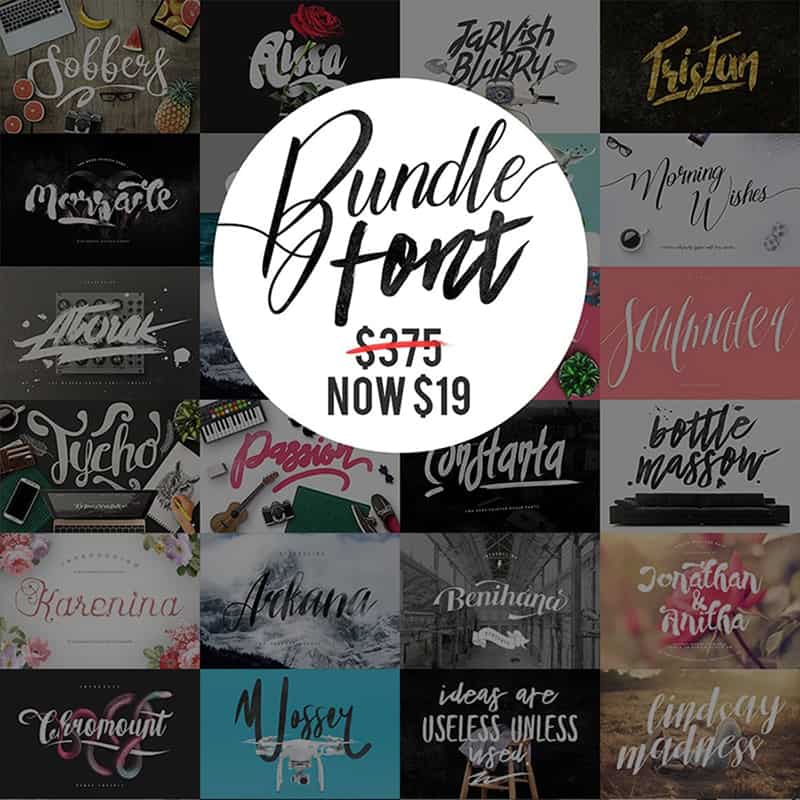 This is an ultimate bundle for everyone who doesn't imagine their life without typography. 35 fonts, thousand glyphs, and hundred of bonus graphics are now available in single package at a reduced price. It is quite challenging to find the same suggestion for $20 only. Therefore, don't miss this unique chance to complete your typography library with brand new fonts.
The bundle is multipurpose. You can use fonts for headings, signature, logos, invitations, t-shirts, letterheads, posters, badges, and other stuff. Do you want to impress your beloved person with an unforgettable gift?
Send him or her invitation to date and complement it with a heading using one of the most romantic fonts. It will definitely look outstanding, so your sweetheart will remember it for long. Get a couple of badges, for him and her, and write significant words with one of the fonts. In fact, the ideas are endless, all you have to do is just use your imagination.
Stunning Red Tulips PNG Watercolor Set Illustration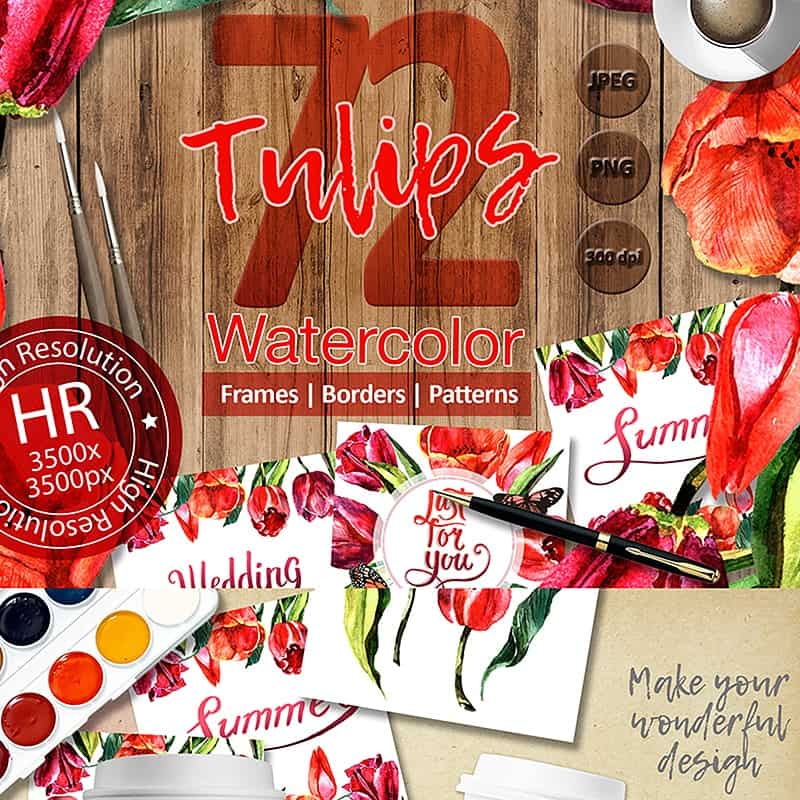 Have you already missed watercolor illustrations? We know you do, therefore, we've decided on listing more sets of floral illustrations.
As you may have already understood, this kit is perfect for those loving tulips. As usual, the ideas of using are limitless: print on t-shirt, cosmetics packaging, a holder for a coffee cup, forms for cupcakes, mobile cover etc.
Besides, you can use the illustrations for creating invitations or greeting cards. If you're against cutting fresh flowers, this idea is right for you: watch an easy Tutorial On How To Make Origami Tulip Flower and create the whole bouquet of paper flowers.
The set of magnificent wildflower red tulips contains 72 elements: frames, borders, patterns, and isolated elements. All illustrations are highly detailed and fully editable. Being painted by hand every image comes in a separate file. Aquarelle illustrations are ready to print and can be used for backgrounds, textures, and patterns.
Stunning Roses PNG Watercolor Set Illustration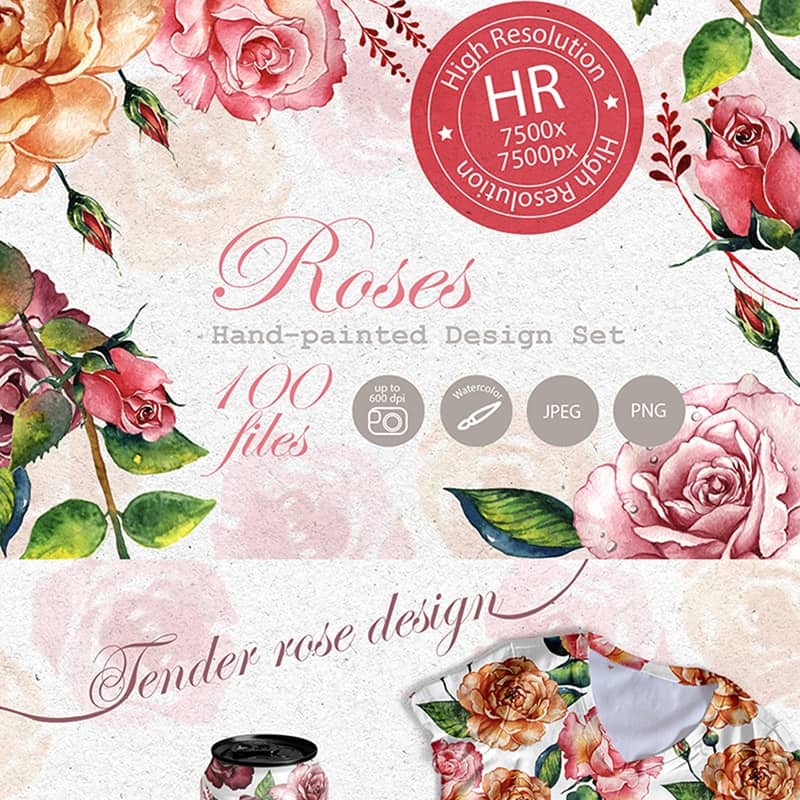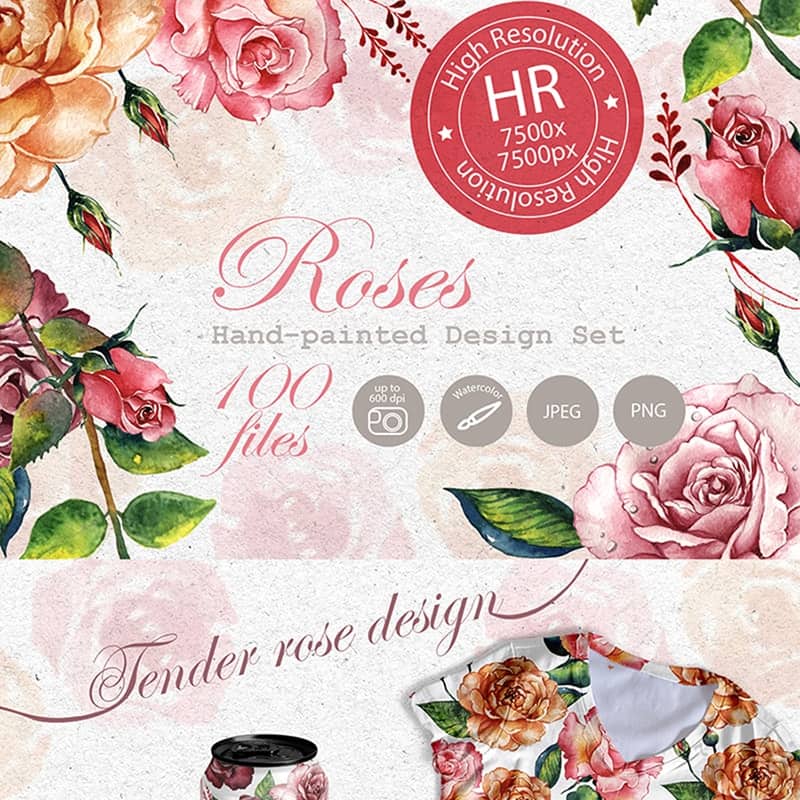 Even though girls say they love any flowers, each of them prefers one type to another. Thus, we've decided to include illustrations with as many different flowers as possible. This time, it is a set of watercolor elements with spectacular roses.
This design will add tenderness to your gifts and make your girlfriend squeal with joy. Use the illustrations to print them on her favorite t-shirt or mobile cover, willows or linen, postcards, greeting cards, or invitations.
The pack comes with 100 files including patterns, frames, borders, and isolated elements. They all can be used for backgrounds, texture, and patterns.
The elements in the pack are all available in high resolution (7500x7500px) and easy to edit. You can change size, color, and other settings according to your needs. The illustrations set is of the ultimate quality which will give you an opportunity to create a top-notch gift.
Free Printable Valentine's Day Tags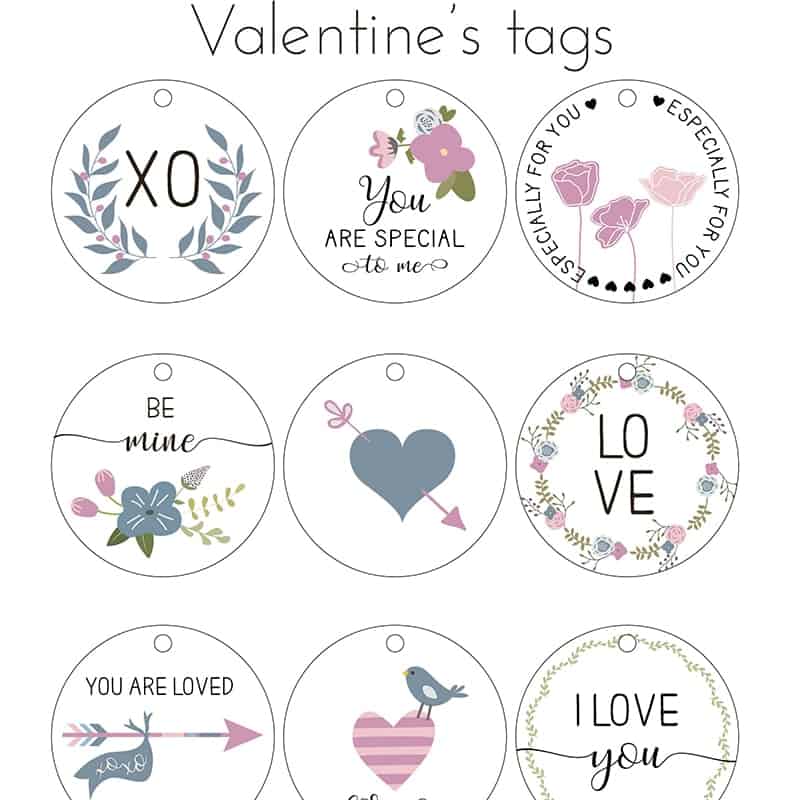 Hurry up! You can't miss an opportunity to get these Valentine's tags at the lowest price ever. We mean for free. Don't you know where you can use them? It is easy. When wrapping the present, most people bind it with a sisal thread.
Well, if you don't want to leave it as is, you can attach one of the tags to the thread. Each tag has special words that would express your feelings. Being quite universal they are good for presents to girls and boys. Remember one little thing. The details rock and these tags may easily become such details.
By the way, try to create the flower arrangement for your girlfriend and attach the tag with words of love to it. And here an advice: mention casually that you've made the arrangement on your own. Her heart will just melt. But don't tell her who's recommended doing so. Deal?
Summing-Up
Remember that the value of your gift doesn't depend on its cost. It rather depends on how many efforts you've made to create it.
The thing is that self-made or handmade gifts are the ones that best show your intentions and feelings. They are made with your soul and will give warmth to a recipient. That is why using this list of graphics will give you a chance to say about your love in a unique manner.
Besides, let's not hide the fact that such a gift will save you money which can be spent on flowers or dining out, for instance.
The quote by Spencer Boldman couldn't be more timely in this situation: "I like doing something romantic with a girl on Valentine's Day, like making her dinner and keeping it simple. The more quality time, the better". The point of this holiday is not to give a present once a year, but to remind your sweetheart about your love once again.