Last Updated on January 24, 2023
Green buildings, also known as high-performance or sustainable buildings, are on the map right now for a number of very important reasons. They embody environmental responsibility and resource efficiency and minimize harmful impacts on the planet.
Those who design and build green buildings do whatever is in their power to safeguard the earth and the air and water that sustains it. This includes creating strategies to reduce the consumption of natural resources, energy, water, and materials in general.
Designers and other professionals, including those who offer mechanical engineering services, also minimize the negative impacts of the built environment on the health of occupants.
One of the most vital factors is that buildings need to be sustainable from conception to demolition, when and if this happens. These means that every aspect of the built environment must be considered including:
Siting
Design
Construction
Operation
Maintenance
Renovation
Deconstruction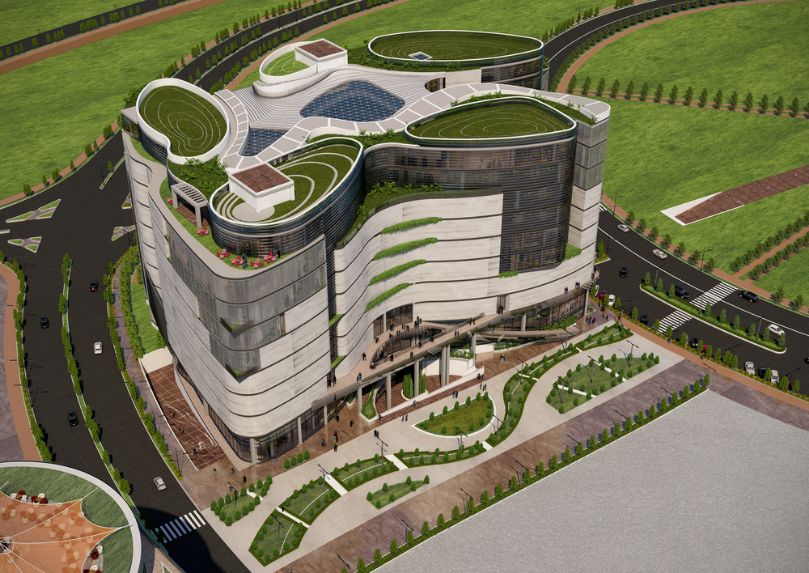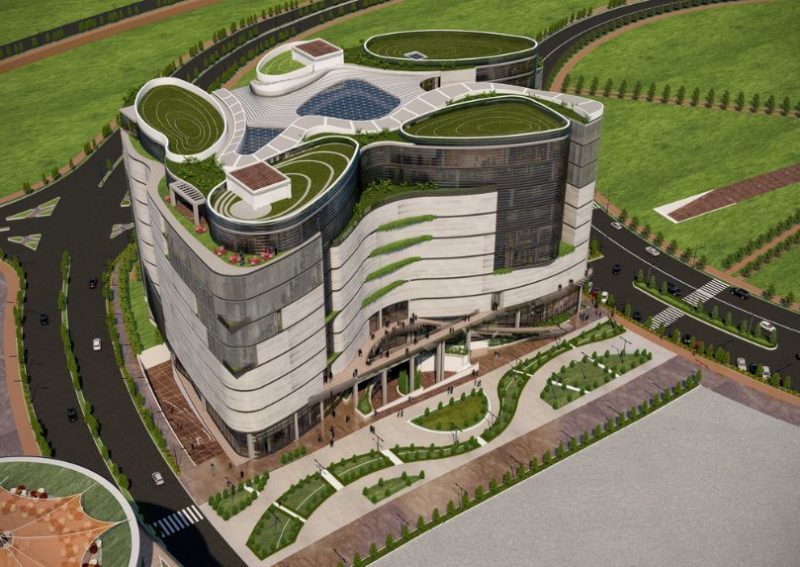 What this means is that the so-called green architect will ensure sustainability is paramount from initial consultation, through developing designs and site visits, liaison with contractors, and will be open to plan modifications if required. This incorporates the entire lifecycle of the building.
A green architect will advise his or her client on suitable methods of making the building energy-efficient within the context of what the client wants.
Of course, the old values of economy, durability, utility, and comfort are still just as important as they ever were, but there is considerably more depth to the architectural strategies that need to be embraced.
While it is generally accepted that green architectural strategies make buildings more sustainable, some people go to great pains to differentiate between "green" and "sustainable." Whatever their argument, and whatever term we use, the aim is to minimize any type of harmful environmental impacts.
Though, when we talk about sustainability there is a strong focus on the fact that it is driven, at least in part, by the need to meet contemporary needs (for energy, water and so on) without comprising the ability of our children and their families and generations to be able to do the same in future times.
Top Green Architectural Strategies
Remembering that the lifecycle of the building from inception to "deconstruction" contributes to the success of the green concept, it makes total sense that green architecture relies on both design and construction processes for it to be meaningful.
With this in mind, the top ten architectural strategies for green buildings are related to:
Site analysis and planning, and the orientation of buildings
Passive and active sustainable design
Eco-friendly, high-quality building materials and recycled content
Energy-efficiency and renewable energy systems
High indoor air quality
Energy-efficient lighting and daylighting
Water conservation and rainwater harvesting
Stormwater management
Minimalizing waste during building and operation of the building
Native landscaping including the use of trees and shrubs for shade and windbreaks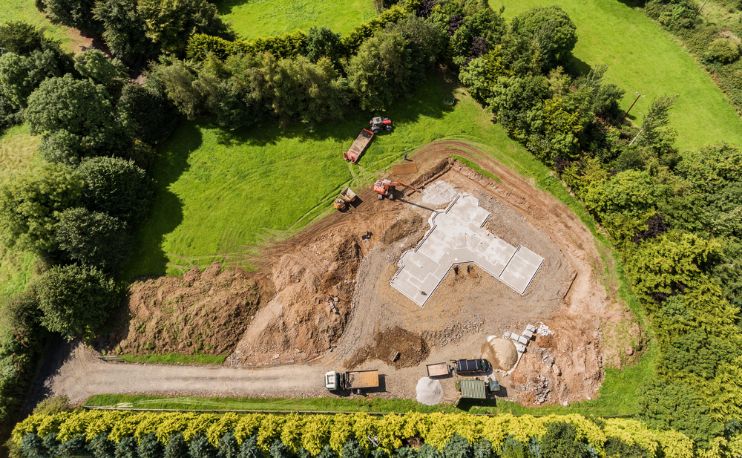 Let's look at each of these briefly, in turn:
Site Planning
Every site is different, so it is essential for architects and designers to analyze what they are dealing with. Ultimately, the aim is to minimize elements that might impact negatively on the environment and on those who will live or work in the building.
The layout of the site and the positioning of the building is also very important. Orientating the building correctly can help to save as much as 25% energy. To make maximum use of daylighting (see Lighting Priorities, No. 6 below), the most highly populated areas of the building should face north or south, depending on which hemisphere it is in. Ideally, windows should not be east-or west-facing.
Sustainable Design
While the focus will be on passive design, the active design should also be sustainable.
The passive design relies on exploiting what the sun and prevailing winds have to offer and it relies partly on the sensitive orientation of the building. Windows that are correctly sized and positioned will heat the thermal mass that stores heat, retaining temperatures without using energy.
Materials with a high thermal mass include concrete, bricks, and tiles of various kinds. Passive cooling relies on natural ventilation, while low-emissivity coatings on windows protect the interior from too much sun in summer and on very hot days.
Sustainable active design systems produce or use renewable energy (electricity) for heating and/or cooling.
Sustainable Building Materials
It is essential for green architects to specify high-quality building materials that are environmentally friendly and energy-efficient, both in the way they are made and the way that they perform. Recycled content is a big plus as are pre-fabricated products.
Energy Systems
Sustainable energy systems generally utilize some form of renewable energy, either solar, wind, or biofuels, ideally generating electricity onsite, for example with photovoltaic panels, using an active system of producing solar power. Effective insulation is a vital element of energy efficiency, and air sealing to ensure a tight building envelope will be part of integrated design.
Ultimately, the aim is for the system to be energy-efficient and less costly in terms of money and environmental damage than those of conventional systems that are based on fossil fuels.
Computerized energy-management systems simplify maintenance of energy efficiency.
Indoor Air Quality
Achieving the very best possible level of indoor air quality goes hand-in-hand with energy efficiency and the age-old benefit of building durability. It is vital for maximizing both the health and comfort of inhabitants.
Avoiding materials, including paint and flooring, that have a high volatile organic compound (VOC) content, will help to improve the quality of indoor air. The inclusion of highly efficient heating, ventilation, and air-conditioning (HVAC) systems, and HVAC elements, will also help to improve the quality of air. The control of moisture is essential since this will prevent mold from developing, which in itself is a very real health hazard.
Lighting Priorities
Energy efficiency and daylighting are both a priority.
A form of passive design (see Sustainable Design No. 2 above), daylighting allows the sun to light and heat interiors. To be effective, windows allowing light into living areas should be north-facing in the southern hemisphere and south-facing in the northern hemisphere.
Of course, you will need some artificial lighting, just ensure that the bulbs used are light-emitting diodes (LED) or compact fluorescent lamps (CFLs).
Water Conservation
Water conservation, including harvesting of rainwater and recycling of greywater from showers and appliances, is vital and starts with the very easy step of installing and using appliances and plumbing fixtures and fittings that are water-efficient. These include ENERGY STAR rated fridges, washing machines, and dishwashers, and water-saving faucets and showerheads.
Management of Stormwater
Harvesting rainwater will help to minimize the volume of water that flows into the stormwater system that is installed and maintained by the local authority. An easy starting point is to install rain barrels that are connected to gutters via drainpipe spouts.
This water can be used for irrigation. A planted green roof (see picture at top of page) will also soak up rainwater and reduce the flow of stormwater.
On a more challenging level, storage systems can be designed to treat rainwater and allow it to soak into the ground. A qualified stormwater consultant or a reputable mechanical, electrical, and plumbing (MEP) engineering firm in Chicago, New York, or whichever city or state you live in will be able to advise or even model flows so that an onsite system copes with typical stormwater runoff.
Reduction of Waste
Where there is on-site waste, instead of sending this off to a landfill, it can often be recycled. Done the right way, architects can help to reduce waste significantly. Generally, they can reduce waste just by choosing materials that don't need to be finished on site.
Specifying pre-cut and pre-assembled materials also makes a huge difference.
Waste reduction also extends to the operation of completed buildings where occupants can recycle a huge percentage of their waste including bottles, plastic, metals (in the form of cans and so on), and paper.
Native Landscaping
Good landscape design can modify the microclimate around the building which will help to balance the flow of air inside the building. Well-chosen and creatively positioned native trees and shrubs in landscaping design can provide shade which contributes to a sustainable cooling plan. They can also help to minimize the effect of wind.