Last Updated on March 8, 2022
The Swiss Style has taken over the design world, creeping into our daily lives without warning. Some people actually call it International Style, and once you find out where the Swiss Style comes from, the alternate name makes complete sense.
You see, just because it's "Swiss" does not mean it came solely from Switzerland. It was all introduced as a collection of designs from talented Swiss designers, but they emerged from different parts of the world, mostly around Russia, the Netherlands and Germany. They were most prevalent in the 1920's.
The switch from the name Swiss Style to International Style happened around the 50's, after more and more artists started using the approach. Today, it's safe to say that it has become a design phenomenon, an inspiration for both new and experienced designers everywhere.
The Properties of the Swiss Style
The Swiss Style was a mix of inspiration from different channels – from street signs to posters, from typography to stamps. It's something that does not just concern people in the design industry. It has influenced lifestyles, making it a major design revolution that has swept the globe.
What characterizes a design as something that follows the Swiss Style? Here are its most notable properties:
Geometry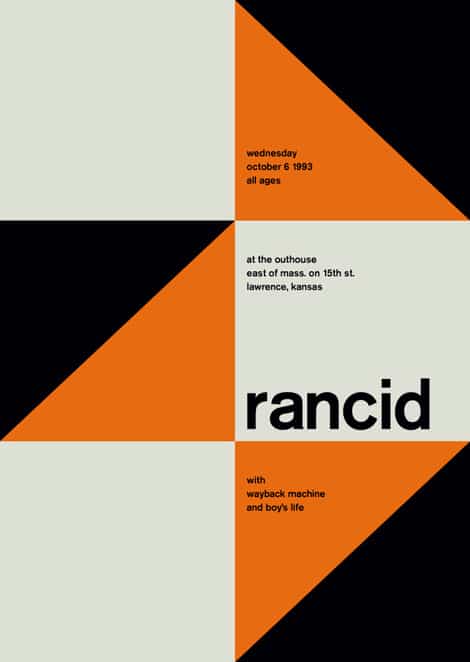 Hand it to those brilliant Swiss designers to make regular shapes stylish. One notable part of the Swiss Style is its use of geometric shapes. Somehow, a triangle standing alone is a mere triangle. But when used in any application of the Swiss Style, it suddenly holds a strong purpose that you didn't expect the first time.
Uniformity
The Swiss are evidently sticklers for uniformity, especially with the keen attention to the smallest of details in their designs. This is an interesting approach, as keeping things uniform also makes design less complicated than it is.
White Space
The Swiss Style emphasizes the importance of white space, and the way they do it can convert any designer from being an enthusiast of putting several elements in a single design, to someone who appreciates the idea of minimalism.
This is the primary reason why the Swiss Style is extremely appealing, and leaves the eye in a relaxed, almost euphoric state. Because it always takes advantage of white space, designs become highly readable.
Grids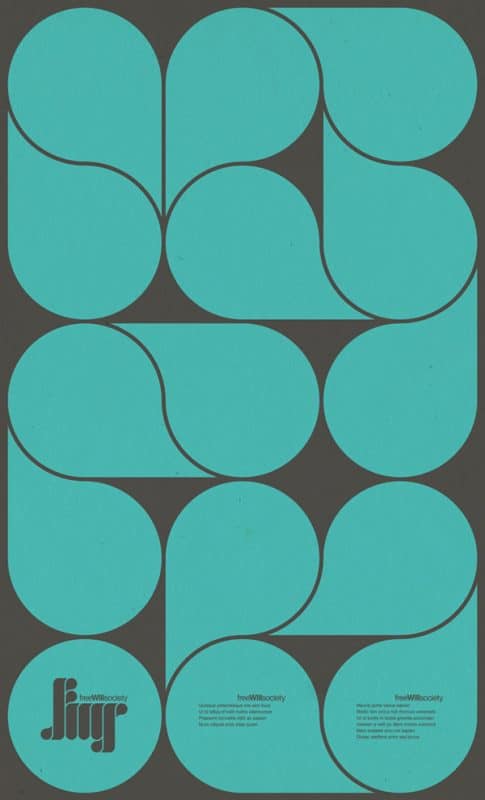 For a lot of designers, grids are just guides that do not necessarily dictate where the design is going. But when it comes to Swiss design, grids are the very things that hold the design together. Especially when there's typography involved, grids are not optional, but are actually a requirement.
Structured Information
It's probably quite obvious to you by now how the Swiss values order in their designs. Therefore, it probably wouldn't come as a surprise to you that even the way information is presented is something that the Swiss Style has perfected to its core.
Data is structured in such a way that it's easy to see their hierarchy of importance. It's also easy to see how each piece of data relates to the next. This makes it easy not only for audiences to see where they should be looking at first, it also allows them to piece all the information together in one seamless flow.
Elementarism
Another one of the most evident elements of the Swiss Style, elementarism is a more liberal form of Neo-Plasticism. Basically, Neo-Plasticism followed very strict rules. It only allowed room for horizontal and vertical lines, and permitted nothing more than just primary colors to be used.
Elementarism applies the same minimalism, but with a little more room for added flair. Diagonals are now allowed, and more colors (though still tame) are finally applied. This adjustment resulted to the same clean effect, but in a more eye-catching fashion.
Sans Serif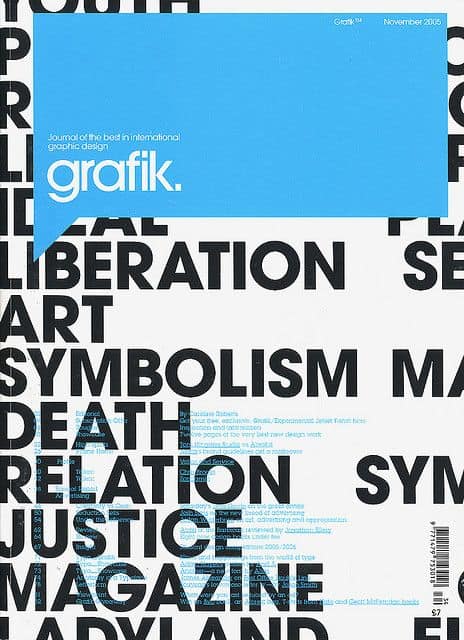 When it comes to typography, sans serif fonts are favored. Just take a look at Helvetica! It has become one of the staple fonts for Swiss Style enthusiasts everywhere.
What makes the sans serif font an extremely useful part of this style is the fact that it fits in anywhere. It can be used in an industrial setting, but would still stand out when used for something high class and elegant. They fit in both in professional and casual environments, making their use completely global.
Photography
For others who have seen a lot of Swiss Style designs, this may come as a surprise to you. Yes, photography is a little scarce in their designs. But when they do decide to use photography, it often leaves the audience awestruck.
The Swiss Style does not require images in their designs, but their little use of photos still shows amazing attention to detail. The photos are always very captivating, both in terms of the emotions they portray and the high quality they are presented in.
Take a look at all the properties that makes the Swiss Style what it is. What did you notice?
If there's one thing that describes the entire concept, it's order. When it comes to Swiss design, there is no room for chaos. Not a single thing cannot be left lying where it doesn't belong.
That's the main reason why the Swiss Style has become a favorite. It's easy on the eyes. It's something you can look at for hours without getting tired. The amazing amount of order all throughout has made it something that transcends trends.
And that's another great thing about the Swiss Style. It brings that perfect mix of classic and modern. It's something that is somehow reminiscent of older designs, but to some extent, its angles leave a modern look as well.
Information is also easy to process when it comes to Swiss design. It's never confusing.
Great Examples of the Swiss Style Applied
Below are some of the best examples of the Swiss Style. They're enough to make you inspired, and gives you a clear picture on how you can apply the properties discussed above to your own work.
Look at each design below and see what best practices you can pick up. Before you know it, you'll be a Swiss Style expert with these samples as your guide: