Last Updated on March 3, 2023
Who Is Sylvester Stallone?
Sylvester Enzio Stallone, born Michael Sylvester Gardenzio Stallone, is an American actor, film producer, director, screenwriter, and artist. Stallone enjoys an acting career spanning more than five decades.

Stallone gained widespread recognition from the early 70s to around 2000. His popularity somewhat dwindled between 2000 and 2015, before making a comeback in 2006.
Quick Facts
| | |
| --- | --- |
| Full Name: | Sylvester Enzio Stallone |
| Popular Name: | Sylvester Stallone |
| Gender: | Male |
| Birth Date: | July 6, 1946 |
| Age: | 76 years |
| Parents: | Francesco Stallone Sr. and Jacqueline Stallone |
| Siblings: | Frank Stallone, Dante Stallone, and Toni D'Alto |
| Birth Place: | New York City, United States |
| Nationality: | American |
| Ethnicity: | Italian, French, Ukrainian, and Jewish |
| Education: | Ottawa Notre Dame Academy, Lincoln High School in Philadelphia, Charlotte Hall Military Academy, Miami Dade College, and University of Miami |
| Marital Status: | Married. Previously married to Sasha Czack (1974 – 1985) and Brigitte Nielsen (1985 – 1987) |
| Sexual Orientation: | Straight |
| Wife/Spouse: | Jennifer Flavin |
| Children: | 2 from first marriage: Sage Moonblood Stallone (deceased) and Seargeoh Stallone and 3 from current marriage: Sophia Stallone, Sistine Stallone, and Scarlet Stallone |
| Dating: | N/A |
| Net Worth: | USD 400 million  |
| Source of Wealth: | Acting, Voice Acting, Film Production, Film Directing, Screenwriting, and Other Ventures |
| Height: | 5′ 9″ (1.77 m) |
| Weight: | 82 kg; In pounds: 180 lbs. |
Early Life and Career Information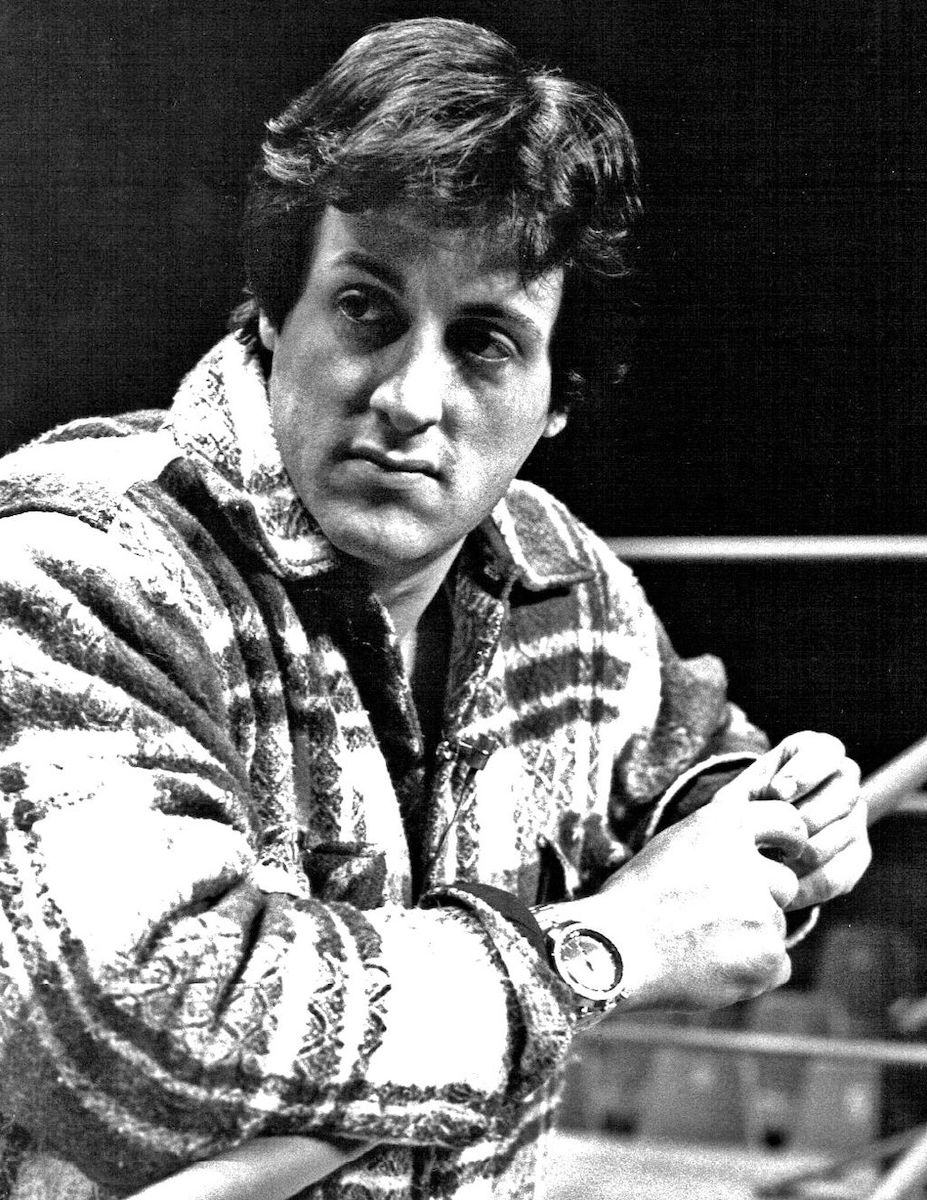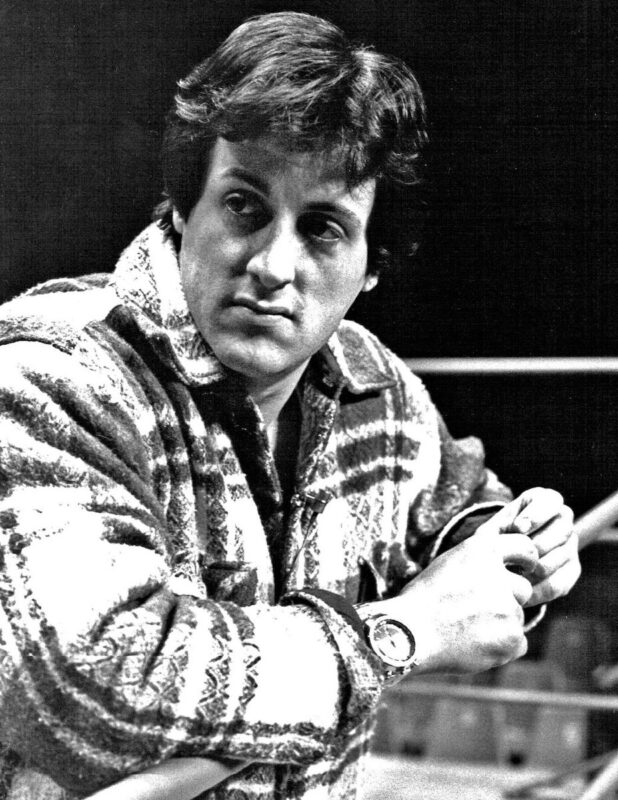 Sylvester Stallone was born on July 6, 1946, in New York City, to Francesco "Frank" Stallone Sr. and Jacqueline "Jackie" Stallone. His father was a hairdresser and beautician, whereas his mother was an astrologer, wrestling promoter, and dancer.

Sylvester Stallone made his foray into the film industry in 1969's sports drama, Downhill Racer. But his role in this movie and a few of his first films was brief and uncredited. The following year, he landed his first starring role in a softcore adult feature film titled The Party at Kitty and Stud's, where he earned $200 for a two-day work. As he would explain later on, his decision to star in this pornographic film was purely out of desperation after having been evicted from his apartment.

Stallone landed his breakout role in 1976's Rocky, where he played an underdog thug with ambitions of becoming a successful boxer. He was also the movie's scriptwriter.

The following are other popular films starring Stallone:
• F.I.S.T. (1978)
• Paradise Alley (1978)
• Rocky II (1979)
• Nighthawks (1981)
• Rocky III (1982)
• First Blood (1982)
• Staying Alive (1983)
• Rhinestone (1984)
• Rambo: First Blood Part II (1985)
• Rocky IV (1985)
• Rambo III (1988)
• Lock Up (1989)
• Tango & Cash (1989)
• Rocky V (1990)
• Stop! Or My Mom Will Shoot (1992)
• Cliffhanger (1993)
• Demolition Man (1993)
• The Specialist (1994)
• Judge Dredd (1995)
• Assassins (1995)
• Spy Kids 3: Game Over (2003)
• Rocky Balboa (2006)
• Rambo (2008)
• The Expendables (2010)
• The Expendables 2 (2012)
• Escape Plan (2013)
• The Expendables 3 (2014)
• Creed (2015)
• Escape Plan 2: Hades (2018)
• Escape Plan: The Extractors (2019)
• Rambo: Last Blood (2019)
Sylvester Stallone's Net Worth
As of 2023, Sylvester Stallone's net worth was a staggering $400 million. He has earned much of his wealth from his decades-long career as an actor. Stallone is believed to have earned $300 million in base movie salaries alone between 1970 and 2012. That's approximately $500 million if adjusted for inflation. As of the time of writing, his movies have generated a global revenue of more than $4 billion.

The following are some of Stallone's most financially successful movies:

• The Rocky franchise – Rocky IV alone grossed at $300.5 million
• The Rambo franchise – Rambo: First Blood Part II grossed at $300.4 million, whereas Rambo III grossed at $189.0 million
• Creed – Grossed at $173.6 million
• Guardian of the Galaxy Vol.2 – Grossed at $863.7 million
• Demolition Man – Grossed at $158 million
• Tango & Cash – Grossed at $160 million
• The Specialist – Grossed at $170 million
• Stop! Or My Mom Will Shoot – Grossed at $171 million
• The Expendables Franchise – The first installment grossed at $274 million, whereas the second and third installments grossed at $315 million and $214 million, respectively

In addition to acting, Sylvester Stallone also earns handsomely from production credits. In fact, he has written the screenplay as well as produced and directed many of his successful movies.

Stallone's first major movie paycheck came with the 1976 film, Rocky. He earned $23,000 for starring and writing the movie's screenplay, which is roughly $110,000 if adjusted for inflation today. But his Rocky earnings pale in comparison to the $3.5 million salary that he earned from First Blood in 1982. The following year saw Stallone earn his first producer credit for the movie Staying Alive. His total earnings in 1983 from acting and film production was a whopping $10 million.

Over his next movie projects, Stallone established himself both as an actor and producer and in 1984, he earned his second producer credit for the movie Rhinestone. His total earnings for the year were $4 million. The following year, Stallone earned $12 million, as well as his third producer credit for the movie Rocky IV.

The following are Sylvester Stallone's earnings from other popular movies he has starred in:

• Earned $12 million from Over the Top
• Earned $16 million from Rambo III
• Earned between $15 and $16 million each from Assassins, Demolition Man, Judge Dredd, Lock Up, Oscar, Rocky V, Tango & Cash, The Expendables I, The Expendables II, and The Specialist
• Earned $17.5 million from Daylight
• Earned $20 million each from Driven and Eye See You
1. Sylvester Stallone's Earnings from Other Film-Related Endeavors
As we've already indicated, Sylvester Stallone has written the screenplay, produced, and even directed many of his successful films. He made his production debut in 1978's film Paradise Alley. However, he earned his first producer credits for the film Staying Alive, which he also directed. Other films that Stallone has directed include Rocky II, Rocky III, Rocky IV, the sequel to Saturday Night Fever, Rambo, Rocky Balboa, and The Expendables.

In terms of screenwriting, Stallone has written all the six Rocky films, as well as other movies like Driven, Cobra, Homefront, and Rambo. He has also co-written numerous other films, including the first three Rambo films, F.I.S.T, Over the Top, Rhinestone, Creed II, and all the three The Expendable movies.

Many of Stallone's recent movies have been produced through Balboa Productions, which he co-founded in March 2018. The other founding member of the film production company is Braden Aftergood.

In addition to film production and directing, Stallone has also contributed numerous movie soundtracks. He contributed to the theme song for the movies Rocky and Rocky IV, as well as Rhinestone.
2. Sylvester Stallone's Real Estate Portfolio
For over a few decades, Sylvester Stallone's primary residence has been a 15,500 square-foot mansion located in the Beverly Park gated community. Some of his neighbors include actors Denzel Washington, Mark Wahlberg, and Eddie Murphy.

While the property's current value is unknown, it's safe to assign it a figure in the regions of $50 million. That's taking into account the fact that similar homes in the neighborhood are often listed for sale for between $40 and 70 million.

Besides his primary residence, Stallone is also associated with a vacation retreat based in La Quinta, California.
Life Lessons from Sylvester Stallone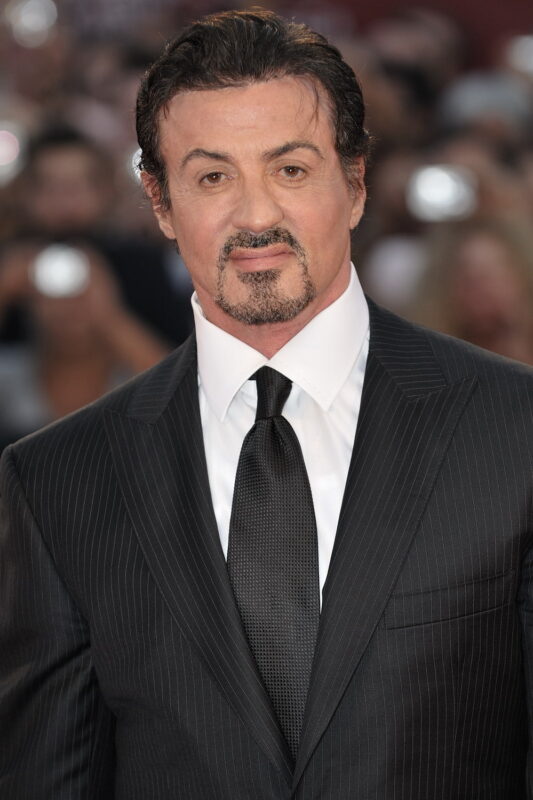 1. Respect humble beginnings

Before being cast in Rocky's first installment in 1976, Stallone's bank account had a paltry $106.

2. Be passionate about your job

Sylvester Stallone has suffered numerous injuries while filming. For instance, during a scene in Rocky IV, Stallone was punched in the chest by Dolph Lundgren and had to stay in the intensive care unit for four days.

3. Be consistent

Ever since he gained widespread recognition, hardly a year goes by without Stallone releasing a new movie.
Famous Quotes by Sylvester Stallone
"I believe there's an inner power that makes winners or losers. And the winners are the ones who really listen to the truth of their hearts."
"I have great expectations for the future, because the past was highly overrated."
"I take rejection as someone blowing a bugle in my ear to wake me up and get going, rather than retreat."
"I tend to think of action movies as exuberant morality plays in which good triumphs over evil."
"Success is usually the culmination of controlling failure."
Conclusion
Sylvester Stallone has been a household name in the film industry since he struck fame in the early 70s. Over the years, his consistency in releasing powerful movies has further cemented his place among Hollywood's A-List actors.