So, you've created your business plan, conducted market research, figured out how to fund your venture, and decided on your name. You may not have considered creating a logo yet, but having a strong logo is a vital part of creating a successful brand for your business.
In this fast-paced, competitive world, your business has to make an impression. Having an eye-catching and memorable logo can catch the attention of potential customers and make a good first impression. Having a logo also facilitates the process of creating branded merchandise, a cost-effective marketing tool and a great way to create brand loyalists.
If you're in the market for branded merchandise, consider printing your carefully-curated logo design on wholesale District t-shirts.
Preparing your logo for printing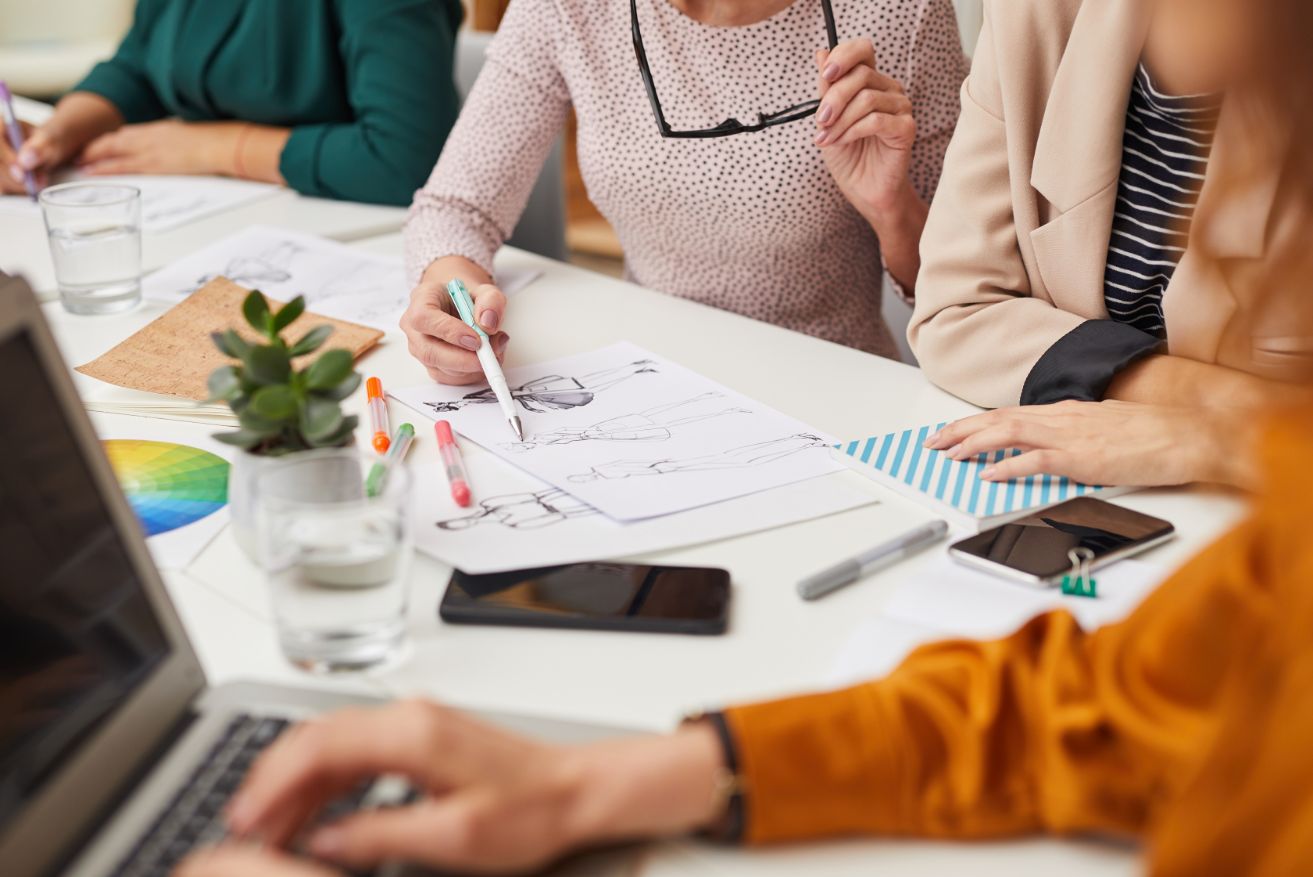 Before sending in your branded merchandise order, it's important to make sure your logo is properly formatted for putting on your merchandise of choice. Using Photoshop is an easy way to prepare your logo for printing.
The most important part of the process is setting up your Photoshop document to ensure you won't run into sizing problems later on. For example, changing the sizing settings from pixels to inches makes it easier to size your logo correctly on your merchandise. Increasing the resolution also makes certain that your logo will be at its best quality before being printed.
If you're new to Photoshop and unsure of how to use the program to suit your merchandising needs, there are plenty of resources to aid in your logo preparation process. Once your logo is ready for printing, there are plenty of other steps to keep in mind to ensure your company logo stands out and garners the attention of potential customers passing by.
Know your target audience
When Pepsi created its iconic red, white, and blue cap in the early 40s, it played to the patriotic sentiment in the United States during World War II. As time went on, Pepsi modernized its logo multiple times to keep up with the changing times, without ever compromising the classic components of their visual identity. It was essential that Pepsi's logo evolve to keep up with consumers' desire to buy modern goods.
It is vital that your logo speaks to your audience while standing out from the competition. Without a logo that your customers like or identify with, you may be missing out on cultivating consistent clientele.
Select colors with care
The right color combination can create a visual experience that catches the eye and turns a potential customer into an actual customer. Whether you choose a single color in multiple shades or a series of contrasting colors, the palette you decide on will become an integral part of your business's visual identity. There are many psychological influences that colors can produce, so keeping that in mind can make your merchandise pop and leave a lasting impact on customers.
Keep sustainability in mind
With climate change continuing to be a pressing issue on the global stage, consumers often look to buy sustainable and ethically-sourced goods. As younger generations enter the workforce and make up larger portions of the consumer market, many studies have found that they tend to favor buying from companies and brands that actively focus on sustainability.
While sustainable products tend to be more expensive, many consumers say they are willing to pay more to support businesses that invest in ethical practices. Don't be afraid to explore eco-friendly options when creating merchandise. In fact, doing so may benefit your sales and create a more loyal customer base.
The bottom line
Ultimately, creating an impactful logo and designing merchandise is an effective way of marketing your business and producing a visual identity that is perpetually tied to your brand. Taking the time to make sure all of the elements that go into your logo and merchandising are constructively contributing to your company's mission and identity can make all the difference.