Tag: lettering inspiration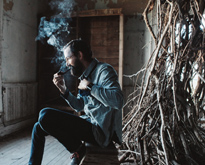 Lettering can easily be described as the art of drawing letters. A great deal is put into hand lettering to make a design look flawless. However, the principle is simple: it's a specialized blend of letter forms designed for a...
Sean McCabe is a hand lettering artist and type designer currently living in San Antonio, Texas. His passion for hand lettering and typography has recently turned into a successful business. In March 2014 Sean launched Learn Lettering, an online video course that educates people...