Last Updated on December 11, 2019
How many times have you thought of going on a vacation but couldn't make out thinking you have lot many things to do?
How many times you got irritated from the boring life and wished to get away from all the stress?
How many times you've got frustrated by the long working hours and wanted to relax?
If this is your scene, then travelling or taking holidays can be your ultimate stress buster. Taking holidays is not just useful to, but it is helpful for thousands of people who are tired of their everyday boring life and wish to take a break from it.
According to a survey, the average U.S. employee takes only half of their allotted holiday time and this is the main reason why they're suffering from being overwhelmed, overwrought and overworked.
Today, stress is very common, because every human being is facing or goes through situations that cause stress and anxiety. Stress can be anything; it can be personal, social, intellectual and professional.
While working, while sleeping, while learning, we may face it and once it gets build up a person's life become stressful and depressing. And the best medicine to alleviate or remove stress is travelling.
Hence taking of time travel is important as it not only improves your mental health but also makes you physically active and uplifts your daily lifestyle in a better way.
It recharges us, reinvigorates us and refreshes our mood. And so, we tend to focus on our life in a better way.
If you are not a travel freak and it is not your way, then this blog post will surely help you to know how travelling is better and why you must take holidays often.
Holidays not only lets you explore new destinations, cultures and meet new people but also turns you into a story teller. Travelling gives you lot of experience which you can share with your friends and relatives lifelong.
If you are still not convinced with why travelling is a great stress buster, then below are mentioned some points that will clear all your doubts and will give a clear view of why taking holidays is best. Have a look at the points mentioned below.
You Are Less Prone To Heart Diseases!
Women-
A survey conducted states that women who travel at least once in every 6 years or more are 8 times more likely to develop coronary heart disease than the women who take holidays at least twice in a year. This means, frequent vacation lowers the risk of heart disease in women.
Men-
Similarly, men who do not frequent even a single vacation are more prone to heart disease and it is at 20-30% higher risk to death. Hence, for a healthy, happy and fit life men should take at least one holiday in a year.
Boost Strong Relationship
About 63% (2/3rd) of couples accepted that taking weekend getaways together are more romantic than giving gifts to each other.  A survey state, that couples who travel and explore new destinations together enjoy a healthier and happier relationship.
Travelling Brings Positivity
About 86% of people agreed that holidaying satisfies them as well as improves their beliefs on life and it distracts your mind from stress, indeed providing inner peace.
A Great Stress Buster
About 89% of vacationers travel to get rid of their daily stress and anxiety. And this is why; travel is a significant stress buster.
Frequent Travel Is Important
According to a study, people who do not take at one vacation in a year are at higher risk of developing heart disease. This is, one must go on a vacation at least once in a year as it prevents the risk of getting heart disease.
Traveling Cures Depression
Women who usually do not take vacation are more likely to suffer from depression and sometimes feel certain emptiness in their life; as compared to women who frequent vacations and discover new places and meet new people lead a happier and healthier life. They are focus on their work and everyday tasks with more commitment.
Travelling Brings A Family Closer
Around 53% of children strongly agreed that "holidays bring everyone in the family closer". This means, more than half of children feel more connected and closer to their family when they are on their vacation than those who hardly take holiday with family.
Travelling Enables You Re-Live Your Childhood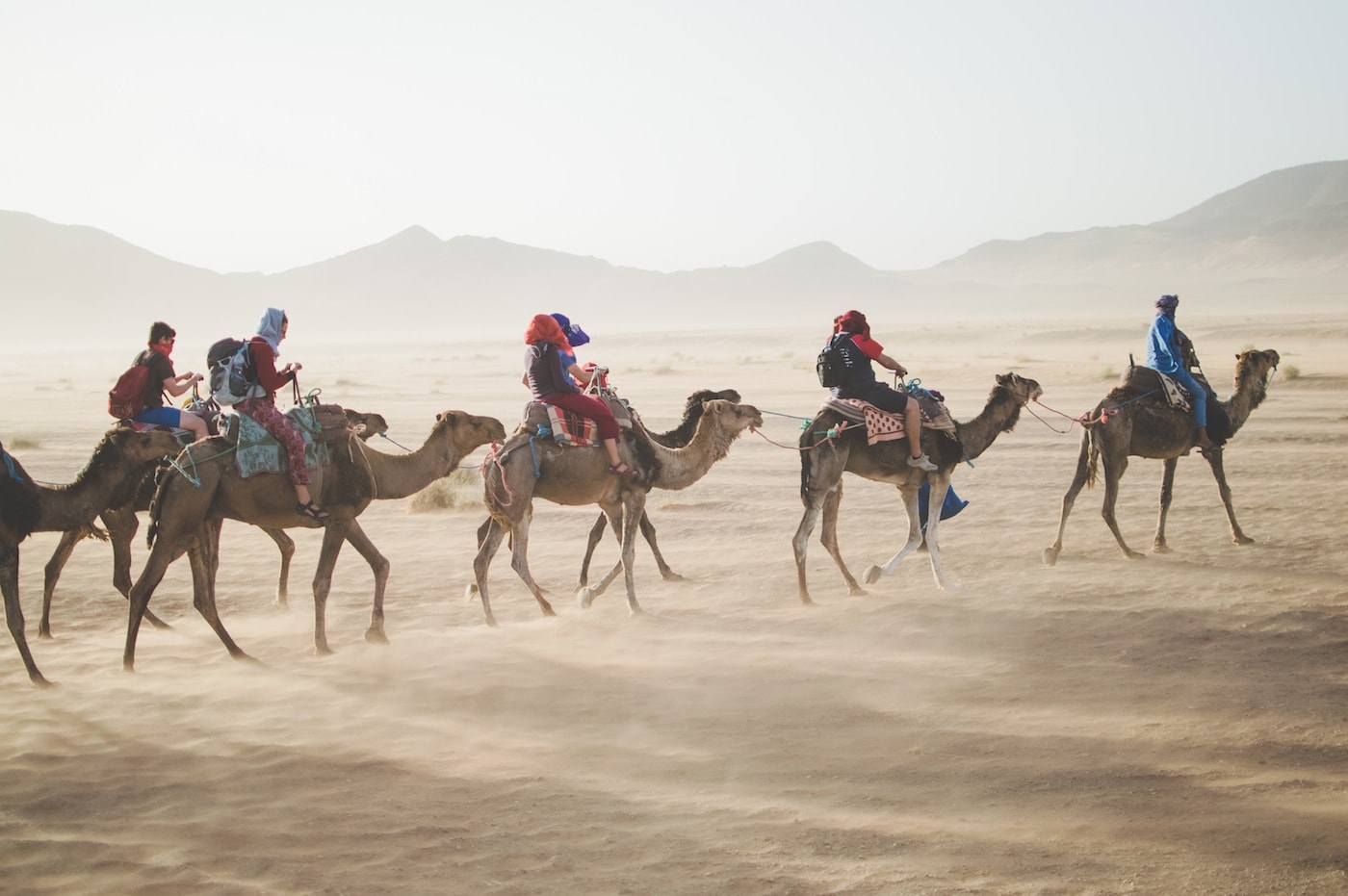 Around 55% of adults agreed that "they had fond memories of their childhood vacations and wish to create the same with their own family". This is why, most of the people wish to relive their childhood vacation with their own family and this is why they often take holidays with family.
Travelling Improves creativity
In a study, Dutch researchers have given creativity tasks to workers before and after vacations to find the score of their creativity and the results were positive. This means that people who take vacation frequently often tend to perform better at their workplace than those who do not take off time to travel at all.
Boost Better Romance In Couples
According to a study, around 86% feel that traveling with their partners as a couple is a major reason that keeps the romance in their relationship still alive. Not only they get to discover new places, cultures, and people, but they also get to know each even better with traveling.
Teenage Vacationing With Family Is Best
It is seen that about 49% of the young people aged between 8-18 years agreed that their best travel memories were when they used to vacation with family.
That is, most of the youngsters agreed that they have some really beautiful travel memories of holidaying with family when they were between eight to eighteen years of age.
Research commissioned by the U.S. Travel Association reports couples who travel together are:
Happy relationships
Travelling poses a healthier relationship
Relationships are refreshed after every holiday
Traveling improves communication
And lastly, it improves understanding
Couples seeking for best travel deals online so as to enjoy maximum savings must sign-up leading travel portals, where they get avail exclusive discount codes and coupons.
Research shows that after a few days on vacation, participants were:
An average1 hour more of peaceful sleep
Travelling improves their reaction speed for up to 80%
Traveling is helpful in taking better decisions
Boosts confidence
So these are the major reasons why taking off time for traveling is a better option for leading a happier and healthier life.