Every once in a while, most of us will encounter a deal or offer we just don't want to pass up. These could be a free 30-day Netflix trial, or perhaps a 10 percent off coupon to a favorite department store. While these deals are awesome, most folks would think twice before signing up immediately. And this is all because of fear of spam.
That's right – no matter how sweet these offers are, they're not entirely free. Many need your email address so they can include you automatically to their mailing list. After which you can expect to receive endless newsletters about offers you don't want.
But here's where temporary emails come in handy.
Why Create Temporary Emails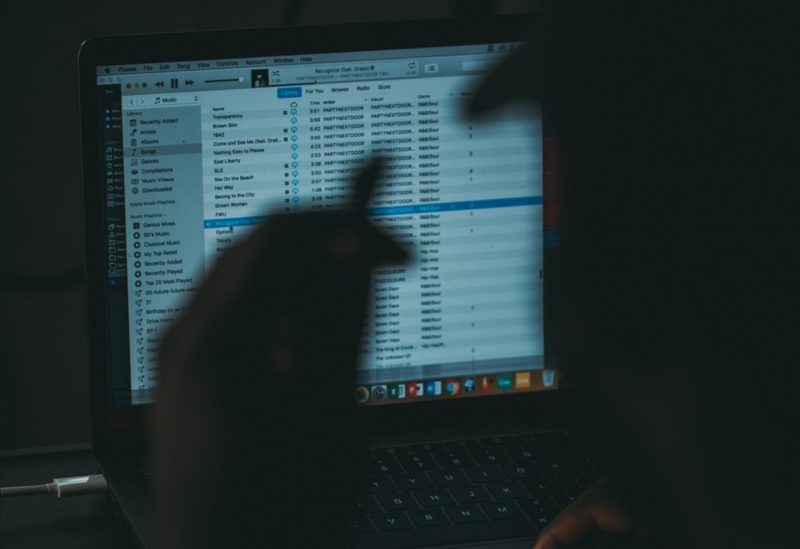 The idea of temporary emails, also known as throw-away or disposable emails, is not new. But a lot of people still don't use it. However, should you choose to make one for yourself, it can save you from unnecessary headaches as well as clutter in your inbox.
Here are just some benefits to creating a temporary email:
Helps you sign-up to online deals and services for quick verification;
Handy for when you need correspondence but you don't want to give away personal information;
Useful for when you want to separate different areas of your life (i.e. make one email for close friends and family, one for work; and one for dating);
Great for joining mailing lists, discussion boards, or newsgroups, where frequent newsletters and notifications can clutter your personal email.
Seems like the answer to your spam problems? Here are the best tools to use for creating temporary emails.
Best Tools to Create Temporary Emails
This web tool will randomly generate a fake web address for you, or you can type in your own. No need to register or log in. You can even send and read the emails you've received right on their website. It's the easiest, fastest way to keep your personal email clean and safe.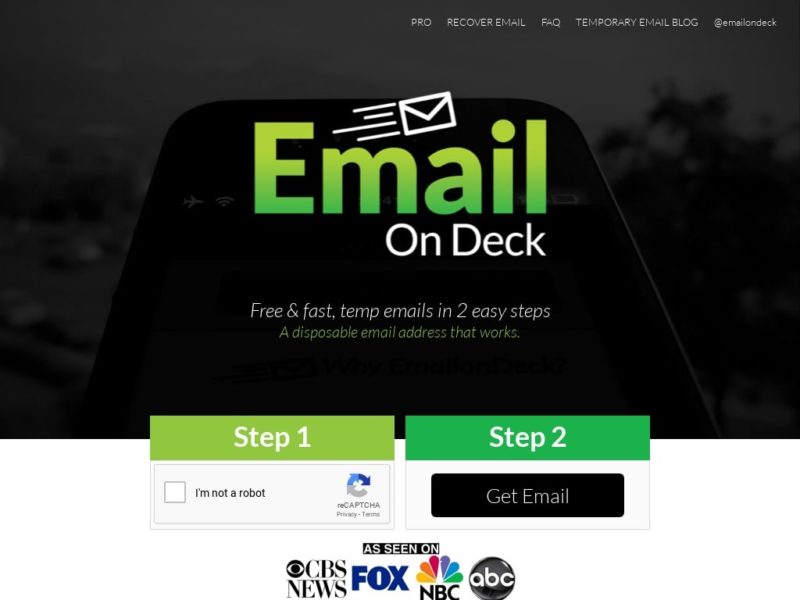 A great web tool that's FREE and easy to use. If you've ever had people or companies pressuring you to give them your email address, just use this service. In just two easy steps, you have a disposable email that you can give out without worries. Step one, confirm you're not a bot. Step two, get an email that works. And you're done!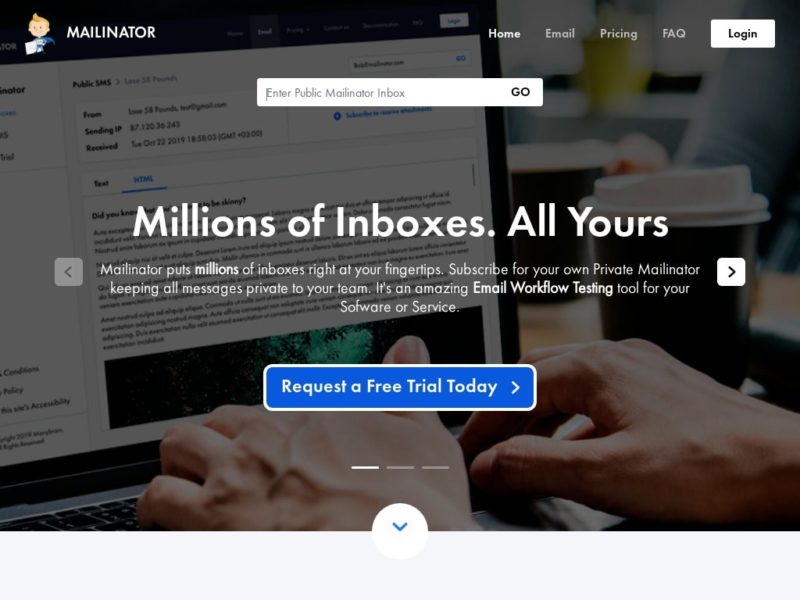 Need something more from your temporary email? Maybe you're a business owner who does email marketing and don't want to hassle of spam. This service kicks it up a notch by offering FREE as well as Premium plans. The free plan is good enough if you just want to, say, get that free coupon. But if you want your own domain, team accounts, and a private inbox, then go for the Premium plan.
If one hour is just what you need, then this temporary email service should be good enough for you. It creates a throw-away email address that you can use for a solid hour before it expires. It's nifty for when you need to simply sign up for freebies or coupons online.
Want to test drive a free subscription service but you're not sure if they're trustworthy? Then get a disposable email. Create a working email in seconds, and read stuff from your inbox – all for free. This web tool also strips HTML tracking codes from senders so they don't get a hold of your IP or browser details. Pick this if you're concerned about online data safety.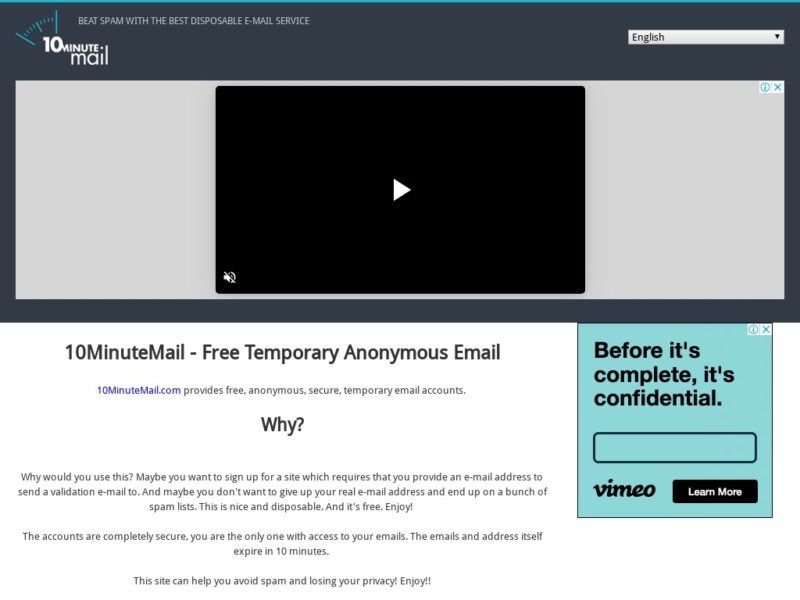 As the name suggests, you get a disposable email that lasts for a good 10 minutes. Once you've set up your web address, you can view mails in your inbox, click on links, or even reply to them. But all these features and your web ID get deactivated after 10 minutes. However, it's undeniably quick, reliable, and uncomplicated.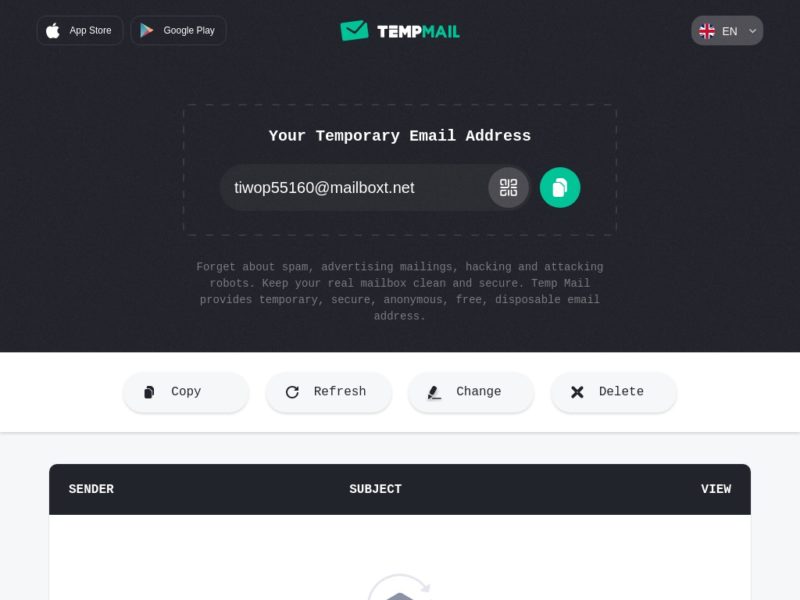 This web tool is pretty straightforward. All you need to do is type in your desired temporary email address and it sets you up with an inbox where you can check incoming mail. However, you cannot reply or send emails.
For folks who will need a temporary email address for longer, then this web tool fits the bill. Your generated email ID is good for 48 hours, so it's handy for verification as well as personal uses. The only downside is that there's no option to customize the mail address.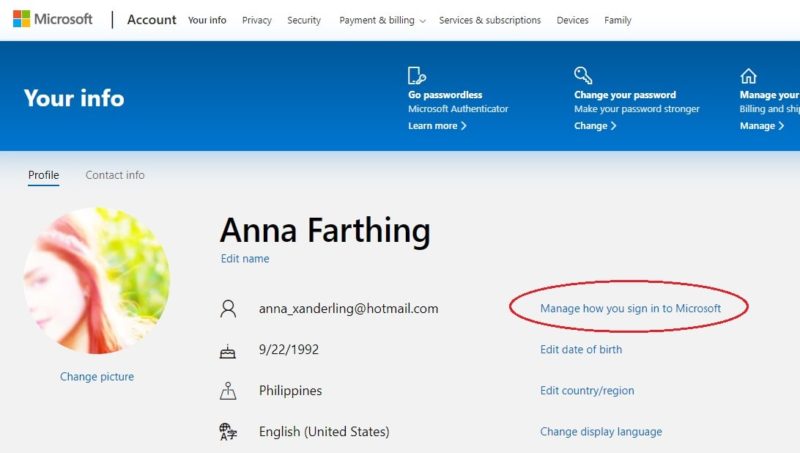 This Microsoft account feature helps you create different aliases (up to 10 per year) under the same settings and inbox. Use this if you want to appear under a different name but would still like to keep your old settings. To get started, first sign in to your Microsoft account. Go to your info and select 'Manage how you sign in'. Add an email or phone number, and follow the succeeding instructions.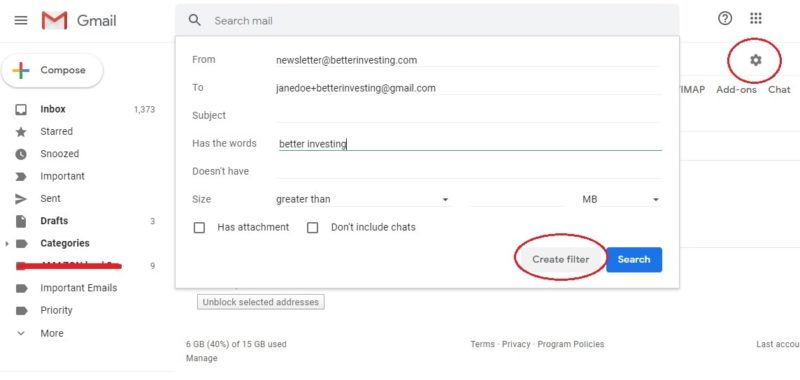 For Gmail users, they can simply apply filters so emails get sorted instead of cluttering their inbox.
For example: if your email is janedoe@gmail.com and you want to receive newsletters from Better Investing, you can apply a filter by designating janedoe+betterinvesting@gmail.com to receive their newsletters. Subscribe to the service with the aforementioned email variant, and their newsletter will automatically be sorted to a different folder.
And there you have it – the best FREE temporary email services on the Web. Which one will you try today?