Last Updated on November 15, 2022
Who is Terry Bradshaw?
One of the most popular sports in America is gridiron football, popularly called American football. It is challenging and requires a lot of physical and mental characteristics, including stamina, speed, agility, power, and mental strength. For a legendary former quarterback, Terry Bradshaw, this would have been a walk in the park in his glory days.

Bradshaw earned his legendary status as a quarterback playing for the Pittsburgh Steelers, where he went on to win four Super Bowl championships. At the peak of his career, Bradshaw was one of the most prolific quarterbacks in the history of American football.

But who Bradshaw is now is different from the athletic enigma he once was. After he retired from football, Bradshaw became a prominent sports analyst on television.

In addition to having a broadcasting career, Bradshaw has added actor and reality star to his resume and has recorded some success in the music scene. The legendary Terry Bradshaw is best described as a jack of all trades.
Quick Facts
| | |
| --- | --- |
| Full Name: | Terry Paxton Bradshaw |
| Popular Name: | Terry Bradshaw |
| Gender: | Male |
| Birth Date: | September 2, 1948  |
| Age: | 73 years |
| Parents: | Bill and Novis Bradshaw |
| Siblings: | Tommy Bradshaw, Craig Bradshaw |
| Birth Place: | Shreveport, Louisiana, USA |
| Nationality: | American |
| Ethnicity: | American |
| Education: | Louisiana Tech University |
| Marital Status: | Married |
| Sexual Orientation: | Straight |
| Wife/Spouse: | Melissa Babish (1972-73, divorced), Jojo Starbuck (1976-83, divorced), Charla Hopkins (1983-99, divorced), Tammy Bradshaw (2014- present) |
| Children: | Rachel Bradshaw, Erin Bradshaw, Lacey Bradshaw |
| Dating: | N/A |
| Net Worth: | $45 million |
| Source of Wealth: | Sports, TV |
| Height: | 6ft3 (1.90 m) |
| Weight: | 100kg (220 lb) |
Early Life and Career Information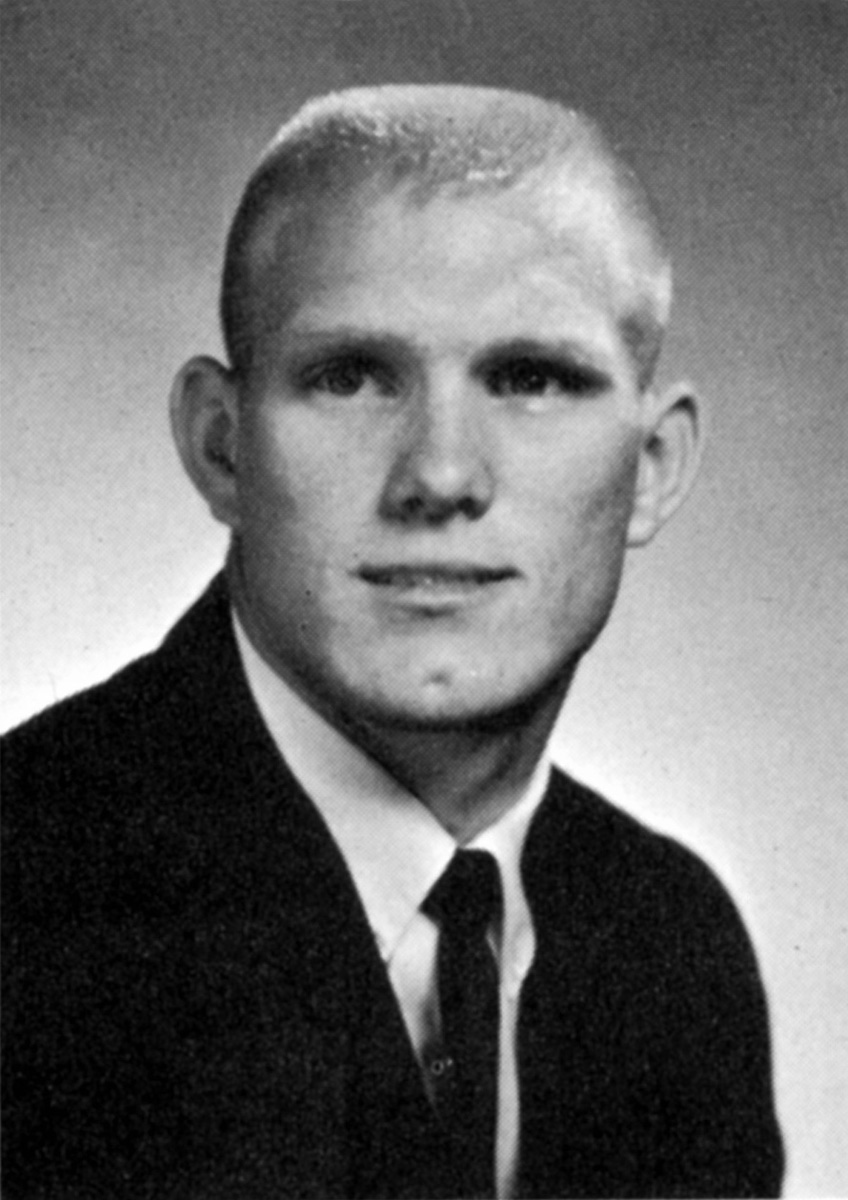 Born in September 1948 to William "Bill" Bradshaw and Novis Bradshaw, in Shreveport, Louisiana, USA, Bradshaw was the second of three kids.

He had his high school education at Woodlawn High School, where he excelled in academics and sports. This is where his ambition to become a pro footballer began.

Bradshaw excelled in track and field sports and led his team to the state championship. He excelled in playing javelin and made a national record in the javelin throw. As a highly sought-after collegiate football recruit, Bradshaw shunned Louisiana State University's that was more popular to attend Louisiana Tech University on a full scholarship.

At Louisiana Tech, Bradshaw's performance ensured that the Pittsburgh Steelers selected him in the first overall selection of the 1970 NFL draft. At the Pittsburgh Steelers, Bradshaw became the team's full-time starting quarterback. In 1974, the team demoted Bradshaw to backup quarterback after he struggled with his passing accuracy.

He made a come-back into the starting line-up and led his team to their first Super Bowl Championship in 1975 against the Minnesota Vikings. In 1976, Bradshaw led the team to a second consecutive win against the Dallas Cowboys. With Bradshaw playing as a quarterback, the team would then win the championship in 1979 against the Dallas Cowboys and in 1980 against the Los Angeles Rams.

His performance earned him the Most Valuable Player (MVP) title at the Super Bowl in 1979 with 318 yards passing and four touchdowns and 1980 with 309 yards passing and two touchdowns.

He retired from football in 1983 owing to complications from an elbow injury. In 1989, he got inducted into the Pro Football Hall of Fame. After his retirement, Bradshaw worked at CBS as a game analyst and, in 1994, joined FOX Sports, where he worked as a co-host and analyst on FOX NFL Sunday and Thursday Night Football.

His performance at FOX earned him three Sports Emmy Awards in the Outstanding Sports Personality Awards/Analyst Category in 1999, 2001, and 2008. In addition to his broadcasting career, Bradshaw has featured in several feature films and is a star of his reality show, 'The Bradshaw Bunch.' He is also an author and singer.
Terry Bradshaw's Net Worth
Terry Bradshaw's run at the Pittsburgh Steelers saw him lead the team to four Super Bowl championships in 1975. 1976, 1979, and 1980. After his retirement, he delved into broadcasting, first working for C.B.S. In 1994, he joined FOX Network, playing the dual role of co-host and sports analyst. His annual salary as a sports analyst is $5 million.

Bradshaw has also authored several books that appeared in several feature films and numerous commercials. His feature films include Failure to Launch, Hooper, The Cannonball Run.

He also guest-starred in television series including Las Vegas, Married with Children, Everybody Loves Raymond, Modern Family, and currently stars in The Bradshaw Bunch reality show.

Considering the above, it's no wonder that his net worth stands tall at $45 million.
Lessons from the Life of Terry Bradshaw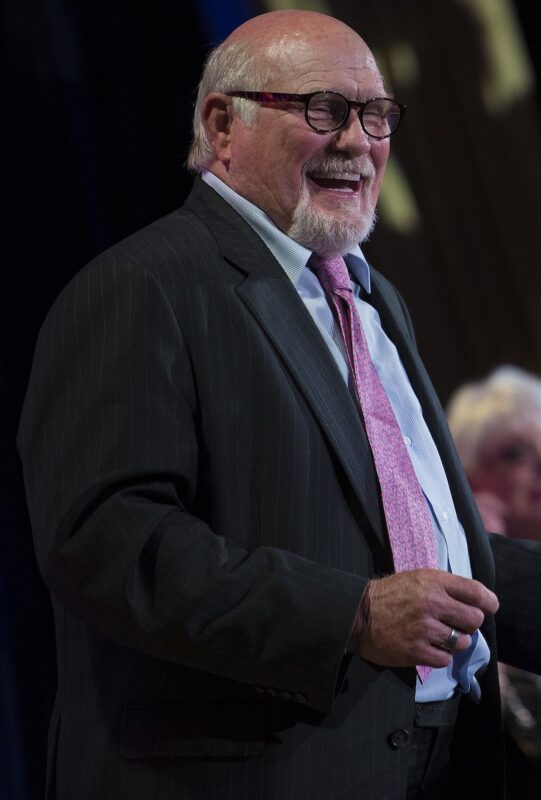 We are All Humans, Celebrities Too

"When I was labelled stupid, that scarred me forever." ~ Terry Bradshaw

Sometimes our words hurt deep even when we think they are justified. In the world of sports, passion and loyalty run rife, and fans sometimes get in their feelings. But regardless of their expectations, they must never forget that athletes are humans too and deserve empathy.

Be Willing to do the Work and Never Give Up

"When you've got something to prove, there's nothing greater than a challenge."
~ Terry Bradshaw

Bradshaw had his fair share of criticisms throughout his career as a pro footballer, some of which were outright hurtful, as he would go on to admit much later when he opened up on his battle with anxiety and clinical depression. But that did not deter him from proving himself.

He may have had his shortcomings, but even in the face of harsh and degrading criticisms, he gave his best and did the essential thing expected from a pro footballer; win championships. Thus, earning him the title as one of the G.O.A.T. in the history of the N.F.L.