Last Updated on
Internet acronyms go by numerous names, ranging from internet slang to internet shorthand, netspeak, chatspeak, cyber-slang, etc. Basically, these are acronyms used by different categories of internet users, including teens and tweens, video gamers, bloggers, to mention but a few.
LOL (laugh out loud), WTF (what the fuck), and FYI (for your information) are some of the most popular internet acronyms and abbreviations out there. If you're a regular internet user, it's important that you acquaint yourself with these acronyms. Internet acronyms could make a huge difference between winning your next date and embarrassing yourself in an online chatroom.
Read on as we expound further on what internet acronyms mean and why you should familiarize yourself with them.
Who Popularizes Internet Acronyms and What Are They Used For?
Internet acronyms are mostly coined by online influencers, which include bloggers, social media users, and celebrities. However, any internet user can coin an internet acronym, which explains why most of these words cannot be traced back to their original users. It's also important to remember that certain internet acronyms were used long before the advent of the World Wide Web.
One great thing to love about internet acronyms is their ability to mainstream non-English words or popularize archaic terms. Some acronyms can also be coined by altering the pronunciation of regular words.
Internet acronyms have a wide range of applications. The words are commonly used in social networking sites, chat rooms, video games, and online games. However, the use of internet acronyms extends beyond the realms of the World Wide Web. You'll encounter people applying these terms in telephony, particularly in texting and instant messaging, as well as while having direct conversations.
The main purpose of internet acronyms is to optimize time and space. They serve as handy substitutes where the user wishes to save the keystrokes or compensate for character limitations. But to most online users, internet acronyms are simply a cute and creative way to communicate. It shows that you're knowledgeable about all the cool stuff that's going on in the online world.
Who Should Be Familiar With Internet Acronyms?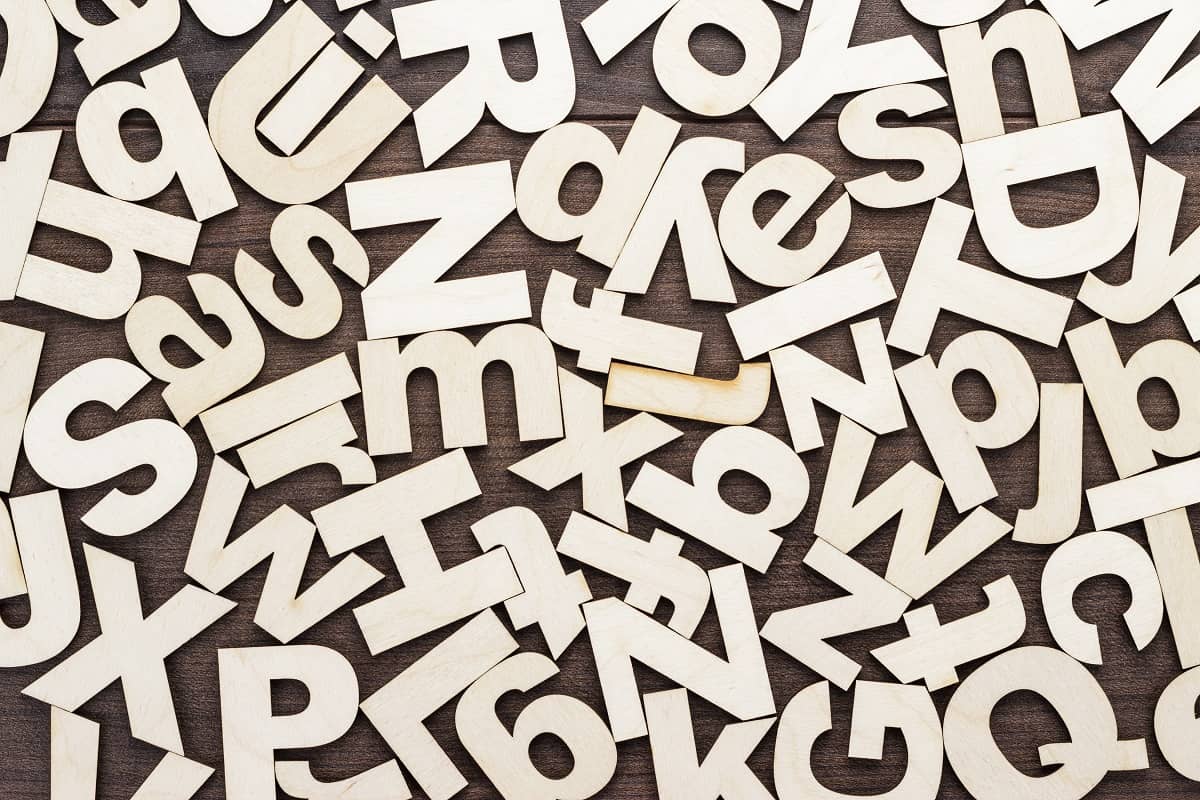 In this digital age, anyone can benefit from acquainting themselves with internet acronyms.
If you frequently use your social media handles to network or just have fun with your friends, internet acronyms will go a long way in passing your messages quickly and efficiently. One acronym can aptly capture how you feel about a particular situation or your life in general.
Similarly, if you run an e-commerce store, you can apply internet acronyms on your blog posts or product descriptions. That's particularly true if your products target market segments that comprise people who use these acronyms a lot, such as video gamers, teens and tweens, etc.
People who do online dating can also get a head start by learning a few internet acronyms. By chatting using these fancy words, you'll come across as cool, cute, and worth dating.
And as we also mentioned, the application of internet acronyms goes beyond computer-mediated communication. Which implies that even people who don't use the internet frequently should acquaint themselves with these terms.
If you're a parent who is concerned about how your kids spend their time online, you might want to familiarize yourself with a few internet acronyms. That makes it easy to track your kids' conversations and establish the kind of connections they're making on the internet. Teachers, politicians, and event organizers are other examples of people who will benefit immensely from learning some internet acronyms.
Examples of Popular Internet Acronyms
1. LOL – Laugh out loud
2. AFAIR – As far as I remember
3. ALCON – All cornered
4. EOD – End of day
5. EOL – End of lecture
6. EOM – End of message
7. EOT – End of thread
8. FOAF – Friend of a friend
9. THOT – That hoe over there
10. AMA – Ask me anything
11. Bae – Babe or before anyone else
12. BOLO – Be on the lookout
13. DAE – Does anyone else?
14. ICYMI – In case you missed it
15. OFC – Of course
16. CUL – See you later
17. BAM – Below average mentality
18. AAK – Alive and kicking
19. PAW – Parents are watching
20. YOLO – You only live once
21. J4F – Just for fun
22. JAM – Just a minute
23. KGO – Ok go
24. KNOT – Roll of paper money
25. L2M – Listen to music
26. L8ER – Later
27. M2 – Me too
28. FASHO – For sure
29. F2F – Face to face
30. H5 – High five
31. 2moro – Tomorrow
32. 2nte – Tonight
33. JK – Just kidding
34. W8 – Wait
35. IDC – I don't care
36. RU – Are you
37. WYCM – Will you call me?
38. NP – No problem
39. NC – No comment
40. AKA – As known as
41. ASAP – As soon as possible
42. TC – Take care
43. FYI – For your information
44. TTYL – Talk to you later
45. BBS – Be back soon
46. OMG – Oh my God
47. GN – Good night
48. SUP – What is up
49. ASL – Age / Sex / Location?
50. ALAP – As late as possible
51. GF – Girlfriend
52. BBS – Be back soon
53. KISS – Keep it simple stupid
54. AKA – Also known as
55. BFF – Best friends, forever
56. BM&Y – Between me and you
57. BRT – Be right there
58. CTN – Cannot talk now
59. CUS – See you soon
60. CWOT – Complete waste of time
61. XOXO – Hugs and kisses
62. WYWH – Wish you were here
63. WTF – What the f***
64. TYVM – Thank you very much
65. TMI – Too much information
66. TLC – Tender loving care
67. STBY – Sucks to be you
68. SOL – Sh** uut of luck -or- sooner or later
69. SITD – Still in the dark
70. SH – Sh** happens71.
72. THX or TX or THKS – Thanks
73. RT – Real time -or- ReTweet
74. ROTFLMAO – Rolling on the floor laughing my ass off
75. RBTL – Read between the lines
76. POV – Point of view
77. OT – Off topic
78. OIC – Oh, I see
79. NIMBY – Not in my back yard
80. MHOTY – My hat's off to you
81. LYLAS – Love you like a sister
82. ISO – In search of
83. IRL – In real life
84. IMHO – In my humble opinion
85. GR8 – Great
86. FWIW – For what it's worth
87. FUD – Fear, uncertainty, and doubt
88. CYA – Cover your ass
89. BCNU – Be seeing you
90. B4N – Bye for now
91. 2nite -Tonight
92. AMA – Ask me anything
93. DM – Direct Message
94. WTV – Whatever
95. WFH – Working from home
96. TWSS – That's what she said
97. TTYTT – To tell you the truth
98. TMYK – The more your know
99. TIL – Today I Learned
100. FML – F*** my life
101. FTFY – Fixed that for you
102. JSYK – Just so you know
103. Lulz – Laughs
104. MFW – My face when
105. NSFW – Not safe for work
106. NSFL – Not safe for life
107. PAW – Parents are watching
108. Squad Goals – The friends/Group you want
109. TBT – Throwback thursday
110. TL;DR – Too Long; Didn't Read
111. YMMV: Your mileage may vary
112. FF – Follow friday
113. GG – Good game
114. SOML – Story of my life
115. FOMO – Fear of missing out
116. TFTI – Thanks for the invite
117. SMH – Shaking my head
118. FTW – For the win
119. G2G or GTG – Got to go
120. HBD – Happy birthday
121. GTR – Got to run
122. HMB – Hit me back
123. HMU – Hit me up
124. LMK – Let me know
125. ILY – I love you
126. LMS – Like my status
127. NBD – No big deal
128. NVM – Never mind
129. MTFBWY – May the Force be with you. A "Star Wars" reference commonly used to give encouragement.
130. OOTD – Outfit of the day
131. OMW – On my way
132. OP – Original poster
133. PPL – People
134. SFW – Safe for work
135. TBH – To be honest
136. TGIF – Thank God it's Friday
137. KFY – kiss for you
138. F2F – Face to face
139. E123 – Easy as 1, 2, 3
140. EOD – End of day
141. FC – Fingers crossed
142. FOAF – Friend of a friend
143. SO – Significant Other
144. SLAP – Sounds like a plan
145. OTL – Out to lunch
146. MYOB – Mind your own business
147. Shawty – An attractive woman
148. RN – Right now
149. RGR – Roger
150. NMU – Not much, you?
151. NGL – Not Gonna Lie
152. LOML – Love of my life
153. LMA – Leave me alone
154. LGHT – Let God handle that
155. KTFO – Knocked the f*** out
156. ISTG – I swear to God
157. IMY – I miss you
158. IGHT – Alright
159. AFAIK – As far as I know
160. CSB – Cool story bro (usually said sarcastically)
161. FTFY – Fixed that for you
162. FWIW – For what it's worth
163. GMOL – Get on my level
164. IKR? – I know, right?
165. TFW – That feeling when
166. GGG – Good, Giving, and Game. More specifically: good in bed, giving equal time and equal pleasure, and game for anything—within reason.
Conclusion
Chatting on the internet doesn't have to be dull and boring. Not when you can spice things up by implementing these internet acronyms.