Last Updated on January 24, 2023
Your co-workers are kind of like your family, it's nice to give them something thoughtful every now and then. But buying something on a personal level might be a bit of a challenge.
You have to draw the line between fun and appropriate, without offending anyone. Therefore gifting your co-worker/workers something that's work related is always a great idea.
Today we collected twenty creative gifts that you can buy for your colleagues. If you're sticking to a tight budget, don't worry, we've got you covered.
Also most of the gift ideas are bound to come in handy during work. So if you're the type of person that secretly buys gifts for themselves, you're in luck. Enjoy!
Work Hard Stay Humble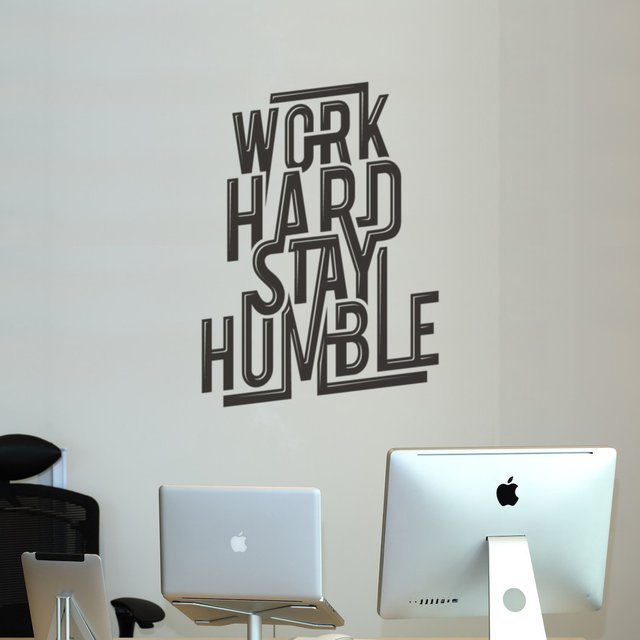 Work Hard Stay Humble is a great quote to live by, and now you can have it on your wall to inspire you, at home or in the office. This excellently designed typography quote has a 3D effect to it to make it really pop!
Airmail Notepad Launcher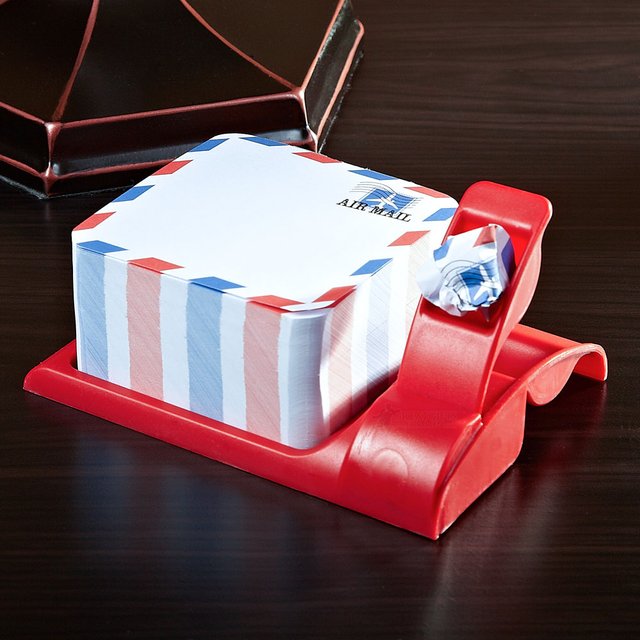 Launch your notes and memos with this clever Air Mail from DCI. Springboard action will launch crumpled pages across the room. Just pull back the lever, place crumpled sheet of paper in basket, let go of lever and watch the paper fly!
Ring Ruler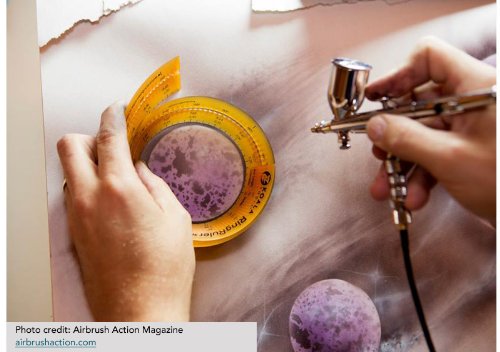 The Ring Ruler is the first size-adjustable, circular ruler. It has been designed to make the drawing and measuring of circles and arcs a much simpler and more efficient experience by eliminating the cumbersome pivot-point system. Not only is the natural feel of expanding and contracting a circular ruler more ergonomic than using a needle compass, it is also quicker, safer and provides more the useful circular metrics of diameter and circumference.
Moleskine Squared Notebook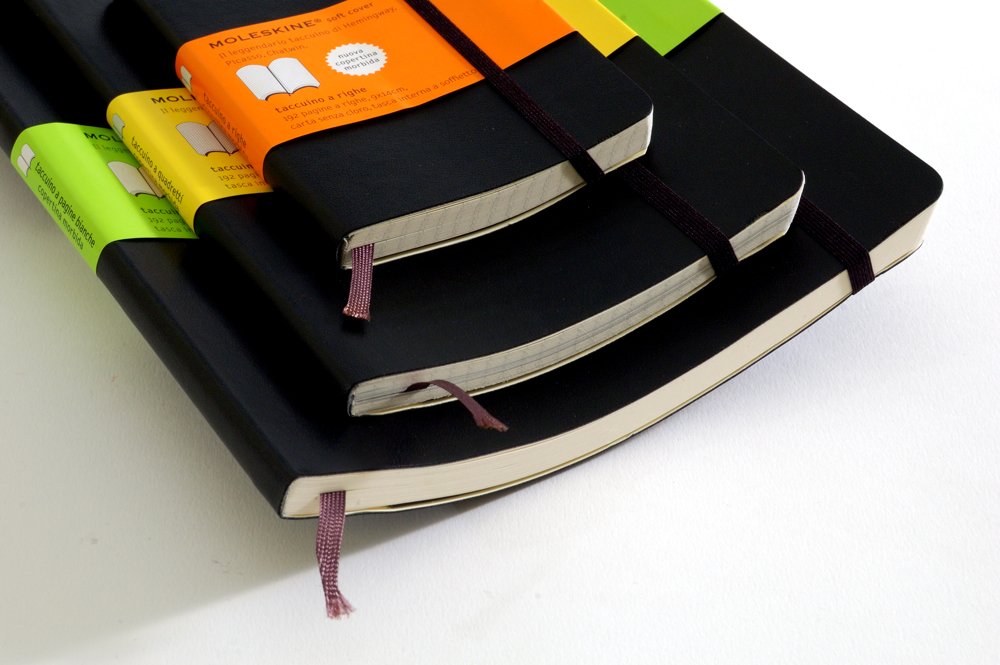 The Soft Cover Pocket Squared Moleskine notebook has a flexible, yet sturdy cover that adapts to the movements of the body and fits comfortably in any pocket. This is a reliable travel companion, perfect for writings, thoughts and passing notes. Every Moleskine product is thread bound and has a soft cover with rounded corners, acid free paper, a bookmark, an elastic closure and an expandable inner pocket that contains the Moleskine history.
The Ostrich Pillow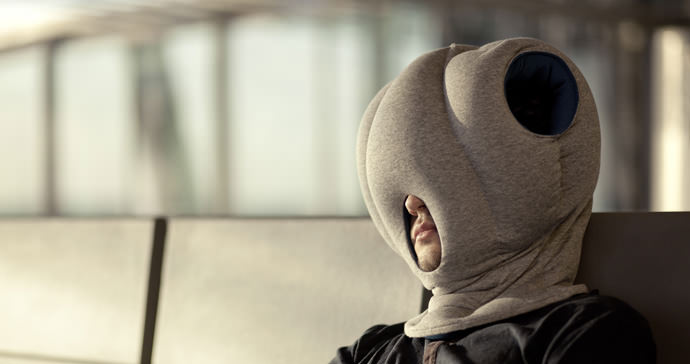 Need an afternoon nap? There's no better way to find comfort, silence and darkness than with an Ostrich Pillow on your head. Experience sleep so deep, it will even drown out the angry cries of your boss! Whether you are lying on the table, sitting in the office, at the airport, or on the train, it can let you sleep comfortable. Therefore, it is a wonderful magic gadget suitable for home, office and travel use.
Hot + Cool Fan by Dyson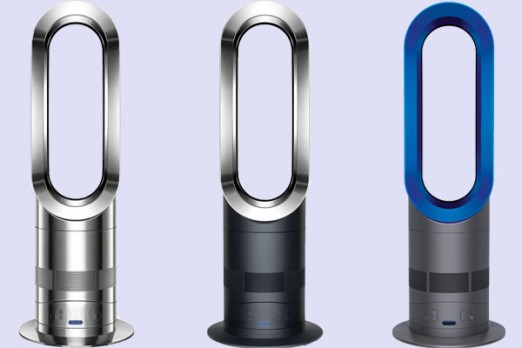 Many conventional fan heaters can't heat a whole room quickly because they use spinning blades powered by inefficient motors to distribute the air. The Dyson Hot + Cool fan heater does have blades. Instead it uses Air Multiplier technology to amplify surrounding air by 6 times and project heat further. The machine oscillates smoothly to distribute heat across the whole room. In the summer the Dyson Hot + Cool fan heater is a powerful cooling fan. High velocity airflow cools you with an uninterrupted stream of smooth air.
Cruzer Orbit USB Drive by SanDisk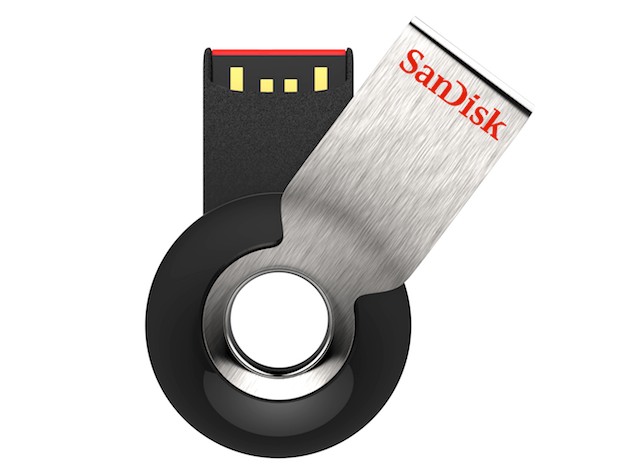 The Cruzer Orbit USB Flash Drive has a distinctive 360-degree swiveling design for protecting the drive's connector when not in use. This circular-shaped drive also features a convenient place to attach a binder ring or a lanyard. It offers a storage capacity of 32 GB1, giving you the space you need to store video, photos, music, and other bulky files.
Tetris Desk Tidy Set
Keep your desk organized with a little help from the Tetris® brand and this fantastic TetrisTM Desk Tidy Set. The Tetris Desk Tidy Set comprises seven Tetrimino (Tetris playing piece) shaped stationery items. Each Tetrimino is an essential piece of office kit, several with hidden extras inside. Combined, you can arrange and mix up your Tetris Desk Tidy as many times as you wish, bringing the fun of the Tetris game to your workspace.
Staple City Desk Dock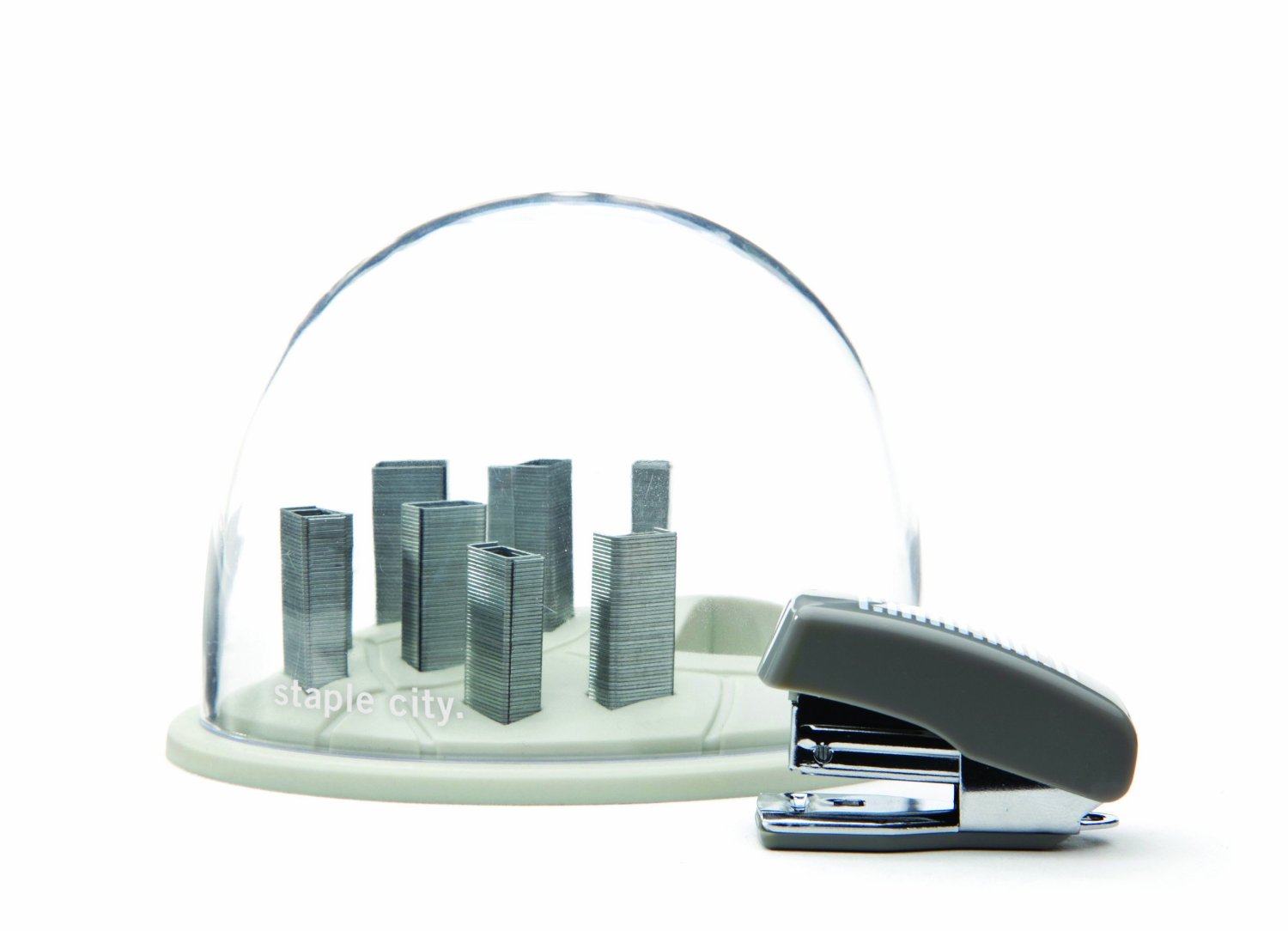 This high rise stapler dock will add beauty to your work space keeping your refills organized and handy!
Bin Bin Mini Basket
Designed by John Brauer for Essey of Denmark, the Bin Bin Wastebasket looks exactly like the contents it is designed to contain, crumpled paper. It's a brilliant marriage of form and function!
Bullshit Rubber Stamp
Ready to use right out of the box. Tell people how you really feel when something pisses you off!!
Houston Desk by Modloft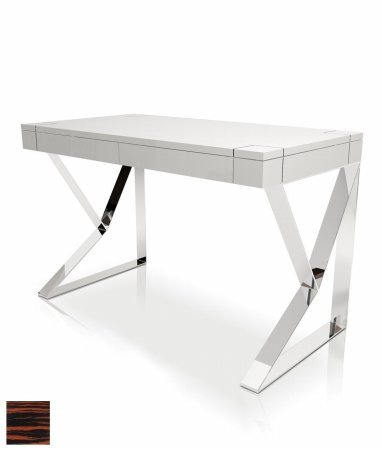 The Houston desk expresses a sharp edge on first glance, yet maintains an artistic presence throughout. Geometric steel chrome legs are shaped to form a stable, stylish base. Deep grooves line the desk's edging, concealing the two front panel drawers.
Concrete Desk Accessories
A weighty set of office accoutrement, made of cement, including tape dispenser, pencil holder and small tray.
Wireless Solar Keyboard by Logitech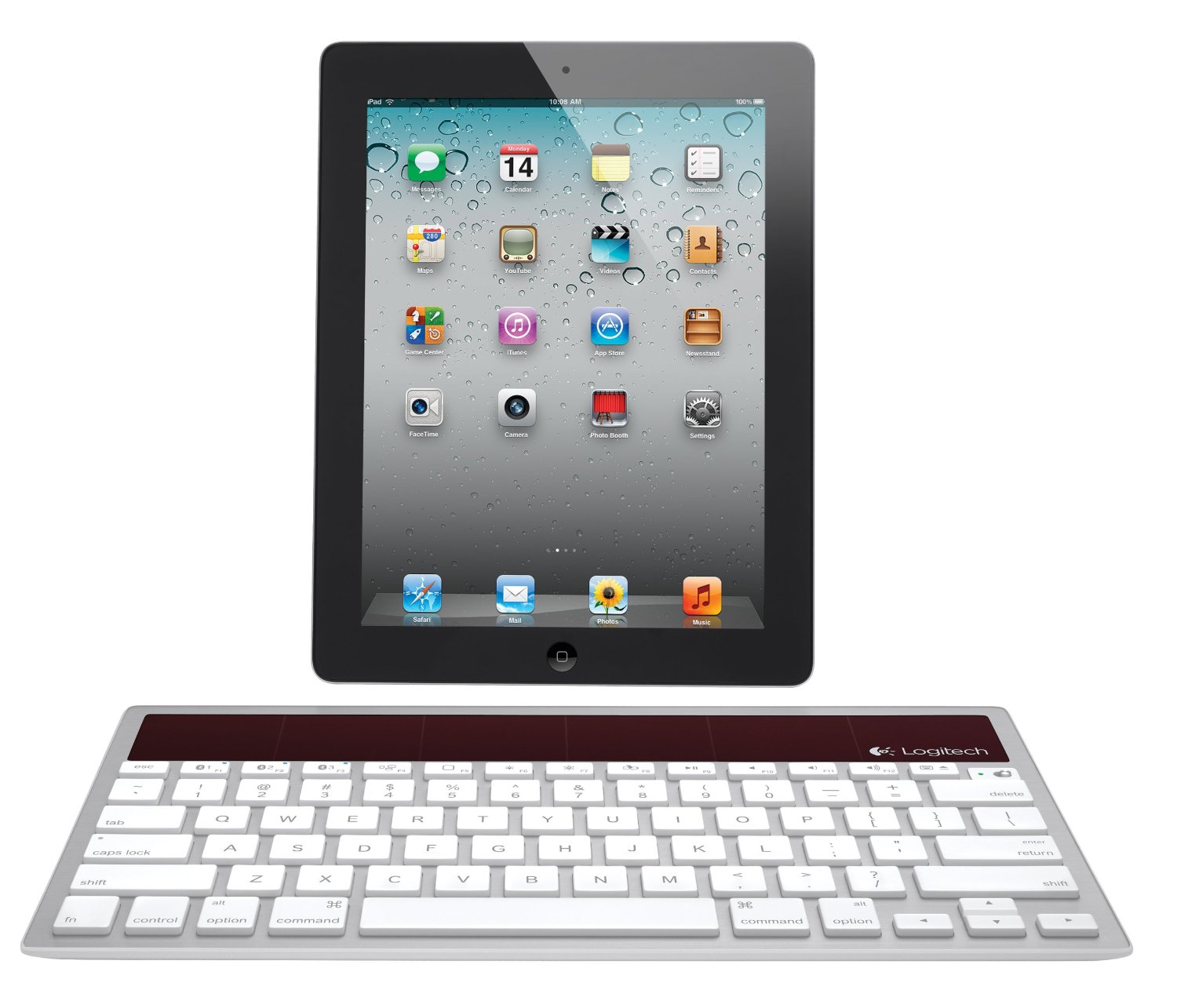 With this light-powered wireless keyboard, you can type emails and navigate the web faster and easier on your favorite Apple devices—all without battery hassles. The keyboard is continually powered and charged by any light—even the one on your desk.
Bridge Desktop Paper Shredder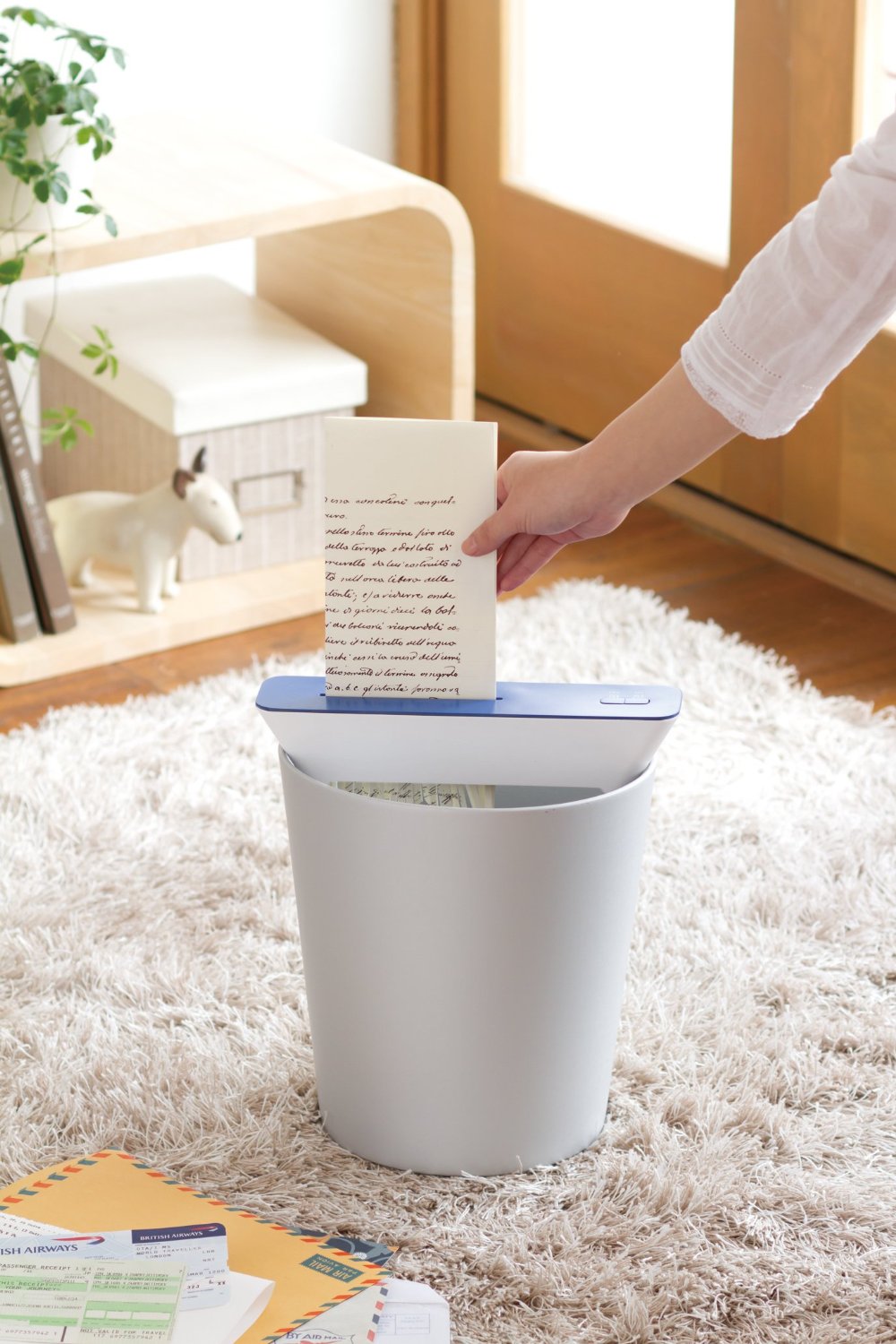 Unique compact shredder bridge is designed to fit on top of any trash can at home.
Machined Bolt Action Pen
This ingenious design by Rainer Wenning and Thomas Braunagel will be a must for those wanting a tactical pen with a twist. It is an effective self defense tool as well.
Bluetooth iPhone Dock by Native Union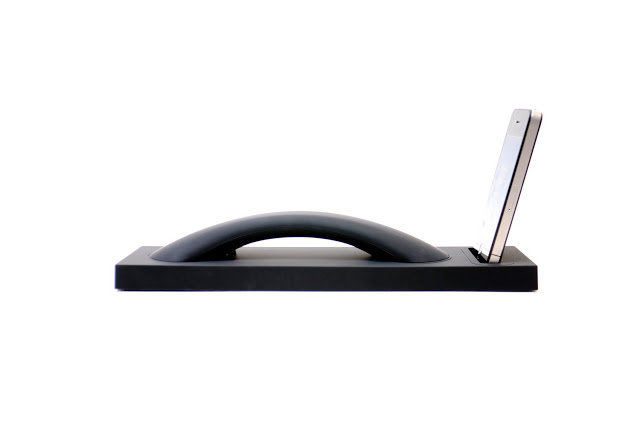 The Bluetooth iPhone Dock by Native Union offers Bluetooth compatibility, stylish design, and a charging dock for the iPhone. Featuring a high-gloss finish, this handset is compatible with all Bluetooth-enabled phones and computers. An included multipoint chip lets you pair and answer calls with two different Bluetooth devices.
The Curve is also fitted with an auto-reconnect function, allowing the handset to automatically reestablish connection when paired devices are detected in range. Ideal for the home or office, you can use the handset without restricting your access to functions on your smartphone or laptop. A one-touch button lets you easily answer or terminate calls, while noise-reducing technology provides crisp, clear sound.
Utility Task Clips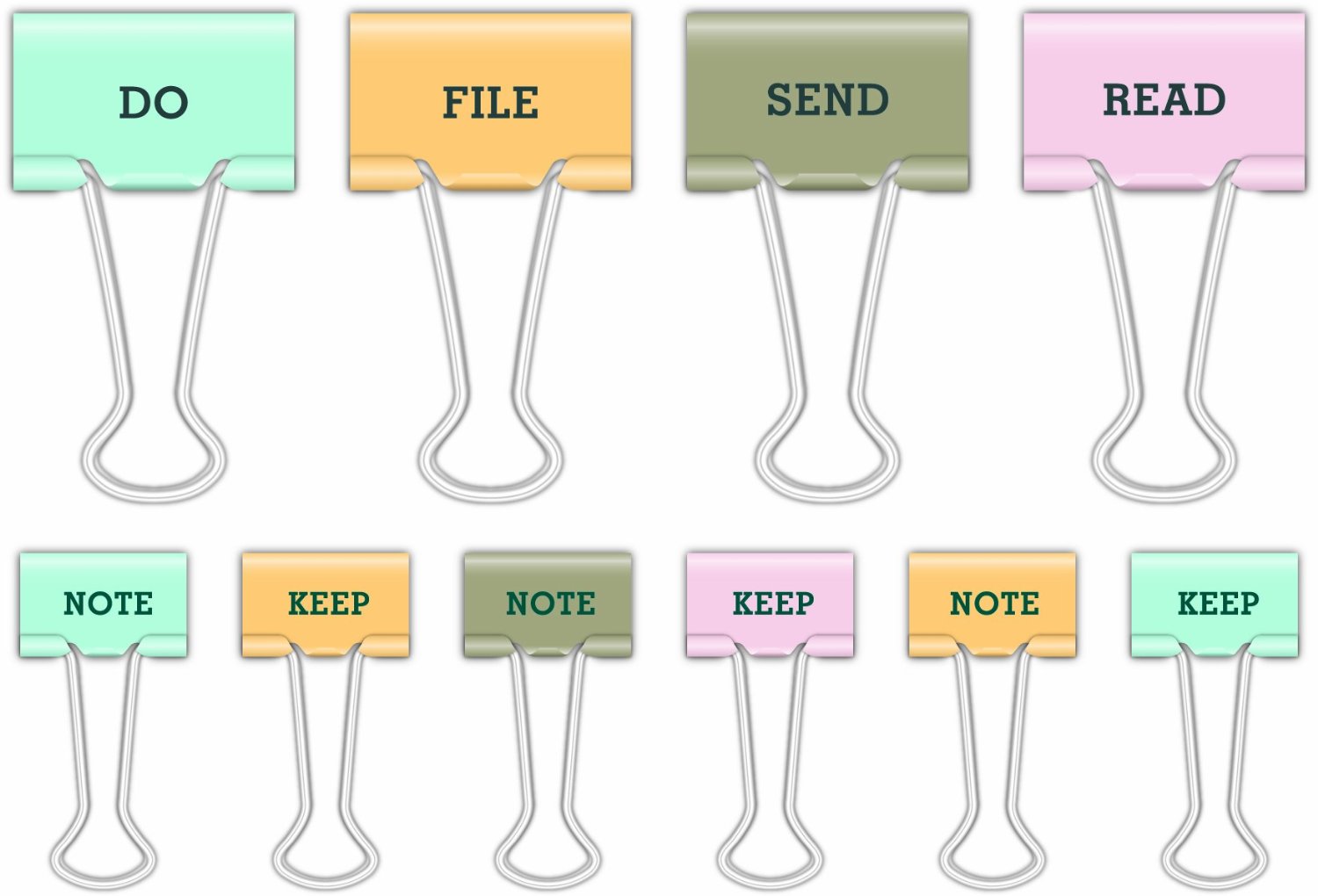 A fresh take on a classic, these strong, smart, eye-catching Task Clips feature a sophisticated color palette and pithy directives to make organizing what needs to get done a (near) delight.
Cloud Eraser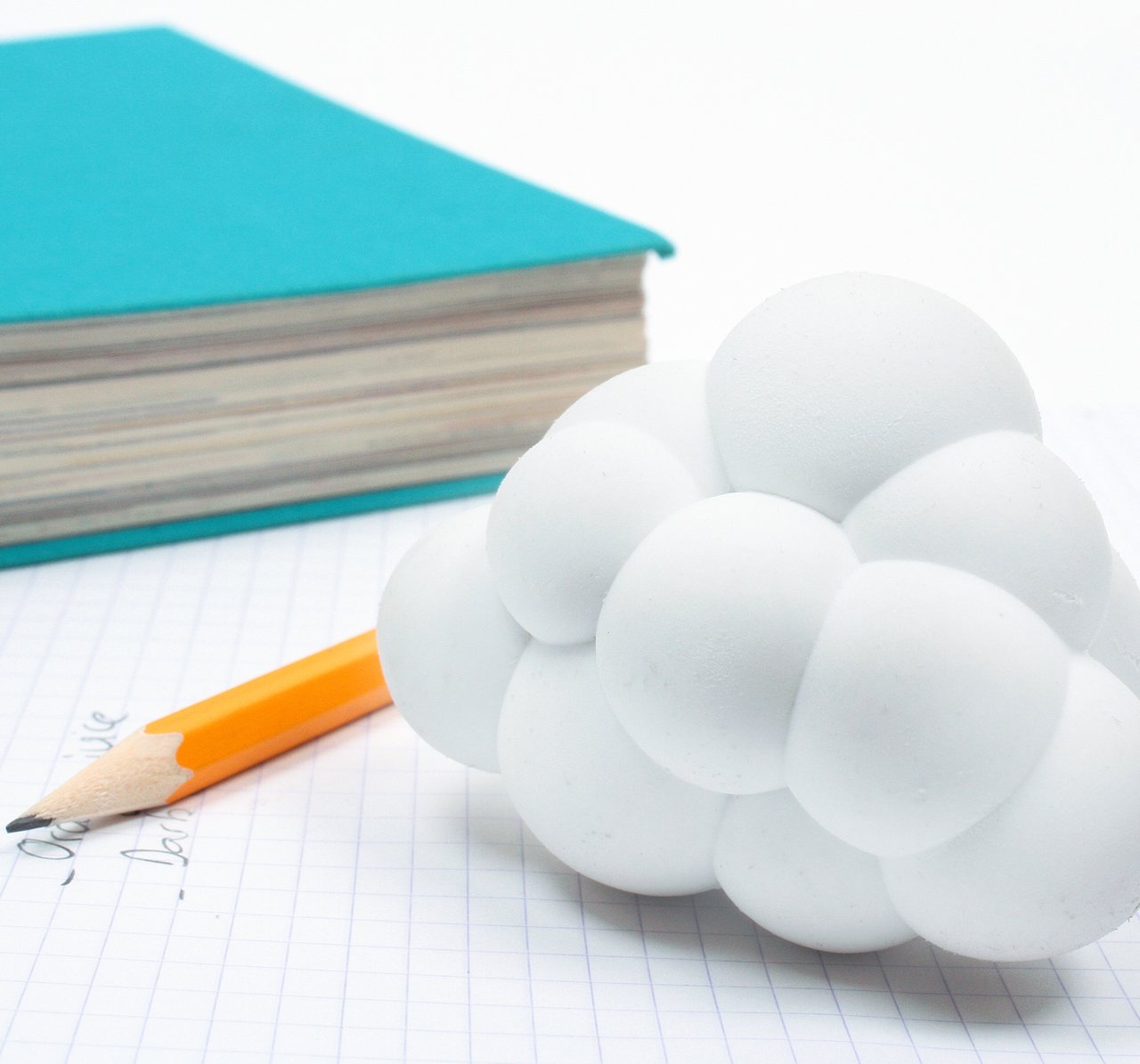 The cloud eraser is not only a decorative object but also erases very well and lasts forever!
Pen Type-A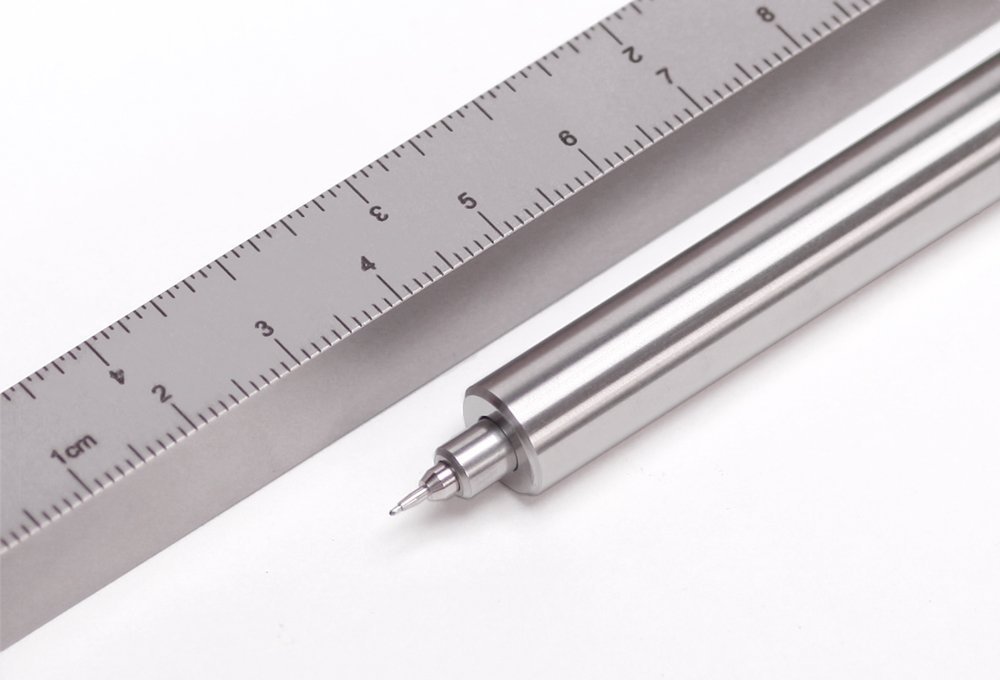 Pen Type-A is a minimal pen and ruler sleeve made for Hi-Tec-C ink cartridges. All of its parts are machined out of solid stainless steel and the sleeve is laser etched with ruler markings. A balance of simplicity, precision and substance, the pen feels smooth between your fingers. There's no grip to tell your fingers where to go and it's free of notches or grooves.
Disclosure: This article contains affiliate links. We only write about products we think deserve to be on the pages of our website. Inspirationfeed may earn a small commission if you click through and buy the products in question. For more information, please read our Terms of Service and Private Policy page.