In 2017, Versace reported an annual loss of 7.4 million euros. And in September 2018, Michael Kors (KORS) bought the struggling Italian fashion brand for $2.12 Billion.
"With the acquisition of Versace we have created one of the world's leading luxury groups. We are committed to investing in its growth. We believe that the strength of the Michael Kors and Jimmy Choo brands, and the acquisition of Versace, position us to deliver multiple years of revenue and earnings growth.", the Chief Executive Officer John Idol for Michael Kors said in a statement.
But the brand does not plan to change much when it comes to Versace's recognizable aesthetic. Donatella Versace, who has being running the brand since the passing of her brother Gianni Versace in 1997, will continue on as the creative director. 'We believe that being part of this group is essential to Versace's long-term success.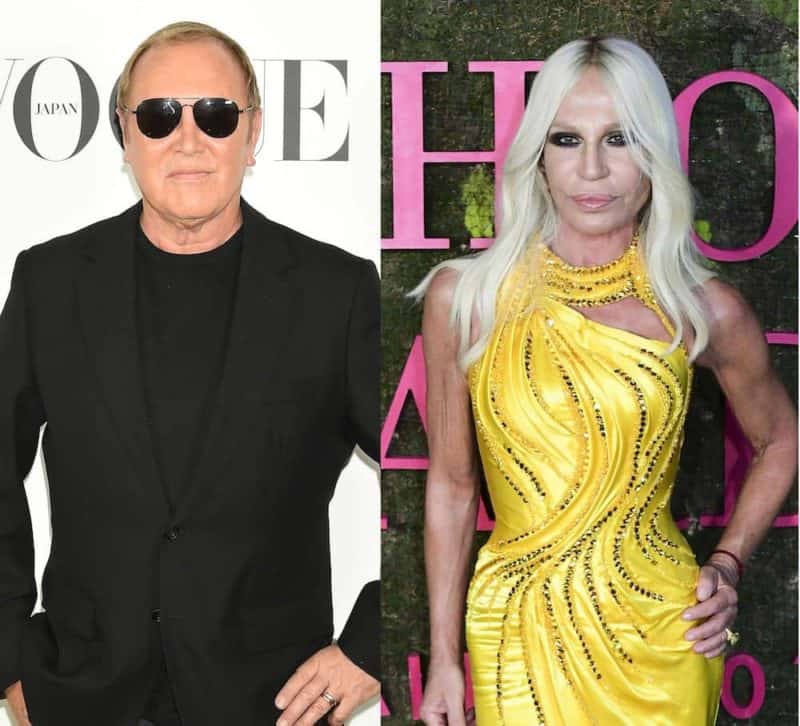 My passion has never been stronger. It has been more than 20 years since I took over the company along with my brother Santo and daughter Allegra. I am proud that Versace remains very strong in both fashion and modern culture. Versace is not only synonymous with its iconic and unmistakable style, but with being inclusive and embracing of diversity, as well as empowering people to express themselves.
Santo, Allegra and I recognize that this next step will allow Versace to reach its full potential.", said Donatella Versace on the merger. It may look like things are staying the same, but Kors also announced that he will be changing the name of the company to Capri Holdings, to better represent its step up in power and international influence.
The Goal: A Powerful Conglomerate in Its Own Right
But Versace is not the brand's only big purchase – back in 2017, Michael Kors acquired Jimmy Choo for $1.2 billion as a first step in his mission of building a powerful fashion conglomerate. Based on these recent acquisitions, it's safe to say that the goal of the brand seems to rival LVMH (EPA: MC), owned by Louis Vuitton, which includes big names like Dior, Sephora, Givenchy, Bulgari, Celine, Fendi and many more.
The Odd Union: Affordable High-End Meets Exclusive and Pricey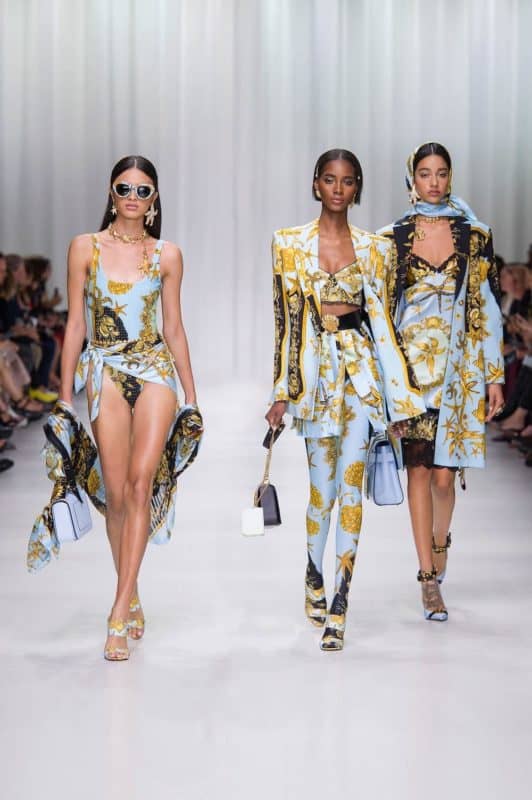 Image Source: vogue.com
High-end but affordable goods in trademark clean-cut lines meets ultra-sexy and opulent clothing – it may seem like a peculiar mix at first.
Not only do the two brands cater to different clienteles, but their pairing seems to clash, at least aesthetics-wise. Featuring mostly modern handbags, watches and streamlined sportswear, Michael Kors made it a mission to make high-end fashion accessible to the masses.
By contrast, Versace has been maintaining a status of exclusivity, with their higher price tags and non-versatile, bold and confident fashion. But experts say that, despite the oddity of the pairing, the future holds positive things for this union.
A Millennial-Focused Move – The Positives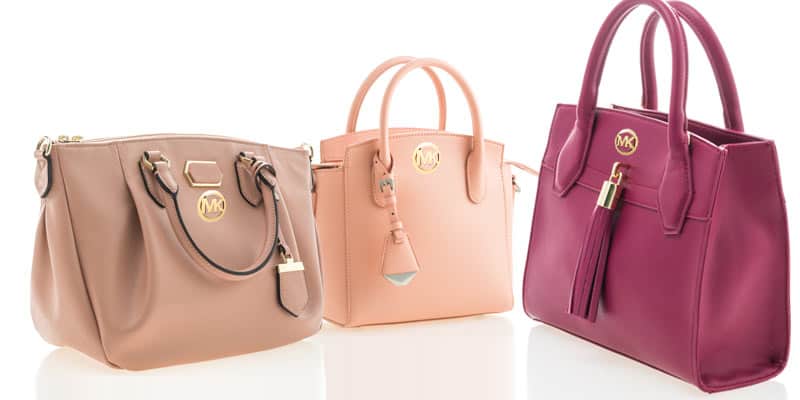 Image Source: holostik.com
First, it seems that the acquisition will benefit Italian brand Versace by making their products more available to younger, digitally oriented clients. As a brand with limited online presence, Versace was in need of an expansion – and Capri holdings plans to do so, not only by launching 100 more stores worldwide, but by also creating a bigger digital footprint for the brand.
Considering that despite popular belief, Millennials as well as Generation Z are (or will soon be) avid consumers of luxury goods, merging a luxury brand with a more affordable one that already has these generations' interest is definitely a smart step in the right direction.
Forecasters agree that by 2025, Millennials and Generation Z will make up around 40% of luxury goods consumers – and that is huge. According to a study published by The Pearl Source, Milliennials' interest in luxury goods surpasses their funds and they often opt for expensive items instead of necessities such as healthcare.
Asset or Liability – The Negatives
While some analysts consider the merger destined to a path of success, not all agree. In fact, some say that it's a bad business move for KORS.
The main reason behind it is the fact that Versace has been struggling to grow sales in the past years, as noticed by Neil Saunders, managing director of GlobalData Retail: "At this point in time, Versace could possibly be considered an asset, just as much as it could be a liability."
Since 2017 registered significant losses compared to 2015 and 2016, many claim that while the Italian brand still holds a good reputation and world-wide fame, its business records are not in the enviable territory. But will it all be worth it in the long run?
As many major investments, it might not seem like it makes perfect sense day one or week one. But the fans, the fashion world and analysts alike are all waiting to see just how this surprising merger will unfold.