Last Updated on March 8, 2022
Writing a resume can be an overwhelming task. These few single sheets of paper can be the difference between landing an interview at your dream job and continuing a desperate search for employment. A lot can ride on the information portrayed in a resume as well as how it is formatted and written.
This is why it's so important to avoid the five most common mistakes seen on resumes today. By ensuring your resume is free of these mistakes, you can greatly increase your chances of becoming employed at the job you've always wanted.
Mistake #1: Poor Grammar, Typos and Spelling Errors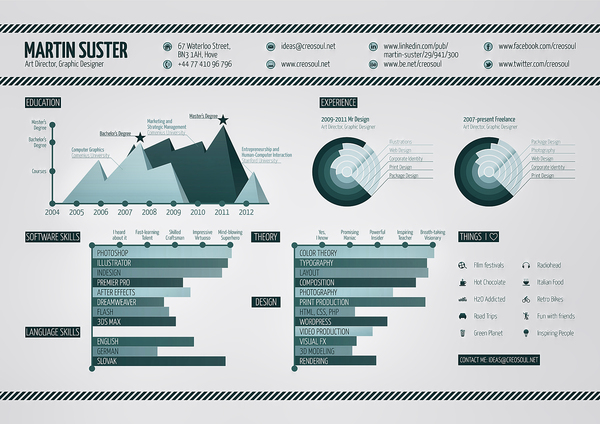 Everyone makes typos and can mistakenly misspell a word, but many resume writers neglect to re-read their resume and fix those mistakes. By reviewing your resume and looking for spelling mistakes and typos, you can ensure that your resume is clean, professional and error free. This shows employers that you have an eye for detail and care deeply about how you present yourself as well as your resume.
Another big no-no that falls into mistake number one is the use of improper or poor grammar. When potential employers read a resume with poor grammar, it can reflect a lack of education and intellect or even be viewed as a lack of respect to the employer by not speaking/writing in a professional manner.
A good rule of thumb is to always speak, write, and type with proper grammar because it directly reflects your intelligence and professionalism. Employers these days will sometimes look beyond a resume to personal Facebook pages and other social media sites. Improper grammar on these sites can also negatively affect you.
Mistake #2: Insufficient Contact Information
In today's modern world, we often respond to job postings online. This is an excellent way to send in a resume and inquire about a potential job, but it also tends to lead to a lack of information on the actual resume. Most people assume that because their email has their contact information, the resume no longer requires it.
This is a big mistake though because more times than not, a company employee or hiring representative will receive the email and then forward on the resume to whomever is doing the actual hiring. If your resume has no personal contact information (i.e. phone number, email, address), then it not only looks unprofessional but also limits the chances of you receiving a call for an interview or callback.
A good rule of thumb is to include contact information at the top of a resume document or to place it in the footer of each resume page (keep in mind you should never have more than a two-page resume.)
Mistake #3: Only Including Job Descriptions
Most resumes feature job descriptions looking like a bullet point list of occupational duties, similar to this:
Wrote for Company Blog
Kept Office Organized
Attended Meetings
That's pretty vague as well as lacking in personality and passion for what you did. Employers care more about what you accomplished for your last employer than what tasks your job consisted of. Emphasis on honest active statements displays your unique contributions and should relate with job relevant accomplishments and skills. This is a critical part of any resume and should look more like this:
"I consistently wrote for the company's business blog resulting in higher readership and website conversion for the corporation by 50%. I was the manager over office efficiency and maintained a workplace of clean and orderly production. I often was recruited to preside and attend multiple business meetings, offering my expertise and advice when needed."
Mistake #4: No Objective Statement or Profile
All resumes should have an objective statement or profile which states your interest in the type of work you are applying for. These introductory resume segments help the writer (you) clearly state goals for receiving the job and create a guideline within the document for information to be presented. Without an objective statement, resumes can appear unclear, ill focused, and unorganized.
Mistake #5: Structure
As mistake number four showcases, a lack of structure can lead to unclear, ill focused and unorganized resumes. This goes beyond including an objective statement and should include having a resume that is structured in a clear, concise, and persuasive way. A good way to think of writing your resume is in small sound bites.
Instead of full paragraphs, include small sections of detailed information that leaps off the page and creates the deepest impact on the reader (your future boss.) Present these sound bites in a constructive and organized format that makes the segments and the entire document easy to read, whether skimming quickly or reading in depth.
The single sheets of paper in a resume can be the difference between landing an interview at your dream job and continuing a desperate search for employment, which is why we want you to be as prepared as possible by avoiding these five common mistakes discussed above.
Check out our previous articles:
With all these development, e-commerce is sure to script new stories of success in 2013. Please don't forget to subscribe to our RSS-feed or follow Inspirationfeed on Twitter, Google+, and Facebook! If you enjoyed the following article we humbly ask you to comment, and help us spread the word!