Last Updated on November 10, 2021
Designers use wireframes, mockups, and prototypes for a variety of purposes. The three names are often wrongly used. They are not one and the same thing. A better understanding of each one may help ensure that the tool you pick will match your intended use.
A wireframe is an outline of a design. It's low-fidelity, shows few details, and it's static. Wireframes can be useful as a first look.
A mockup can provide many more details than can a wireframe. It can be an excellent tool for soliciting design feedback. Yet it is astatic representation. As such, it is generally not suitable for usability testing.
A prototype is a dynamic representation of the design. Prototypes can be built to simulate the sought-after look and feel of a web or app design almost to perfection. Prototypes make excellent collaboration tools, and are often used in large-scale usability testing activities.
Building a prototype is typically a three-step process. First, navigation flows of individual pages are sketched out. Then, low fidelity versions of these pages are then tested for usability. In the end, a high-fidelity, interactive prototype is built based on the lessons learned.
One or more of the following top prototyping tools should be just right for you.
Prototyping Tools That Can Make Your Day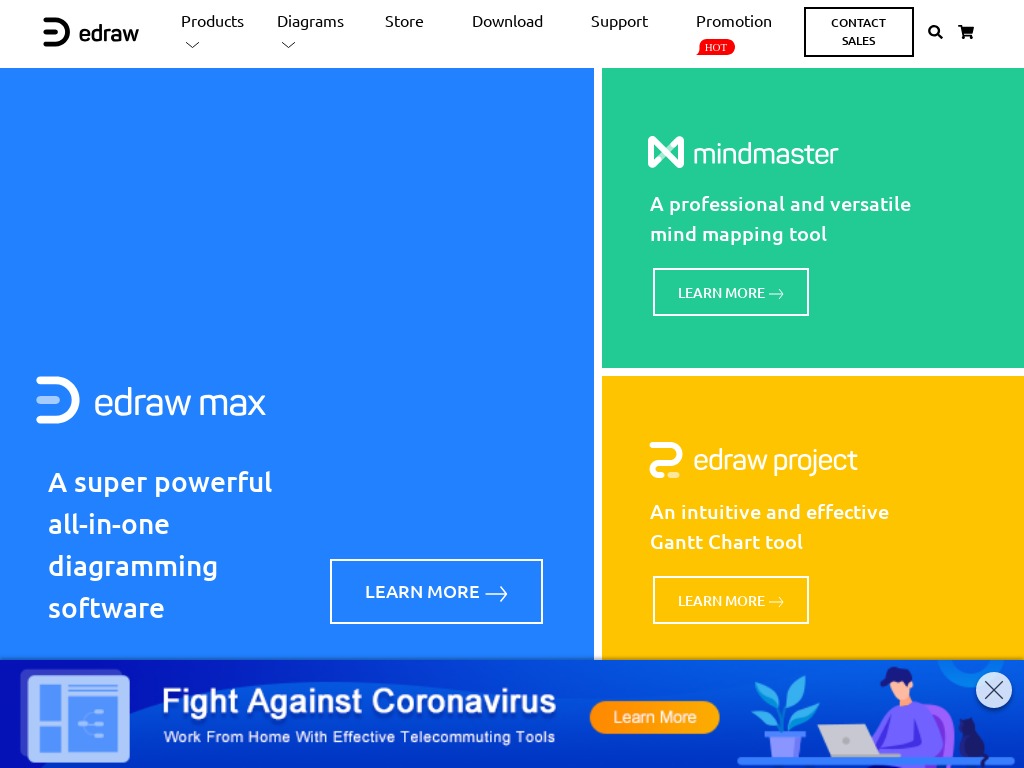 Edraw Max is the easiest and best-looking way to create and share interactive wireframe diagrams. Whether you're designing into a new windows UI, planning an iPhone interface or reorganizing your website, Edraw has the right tools for you. With Edraw you can recreate website ui, mac ui, ipad ui and iphone ui in just a few clicks and furnish your plans with thousands of ready-made symbols.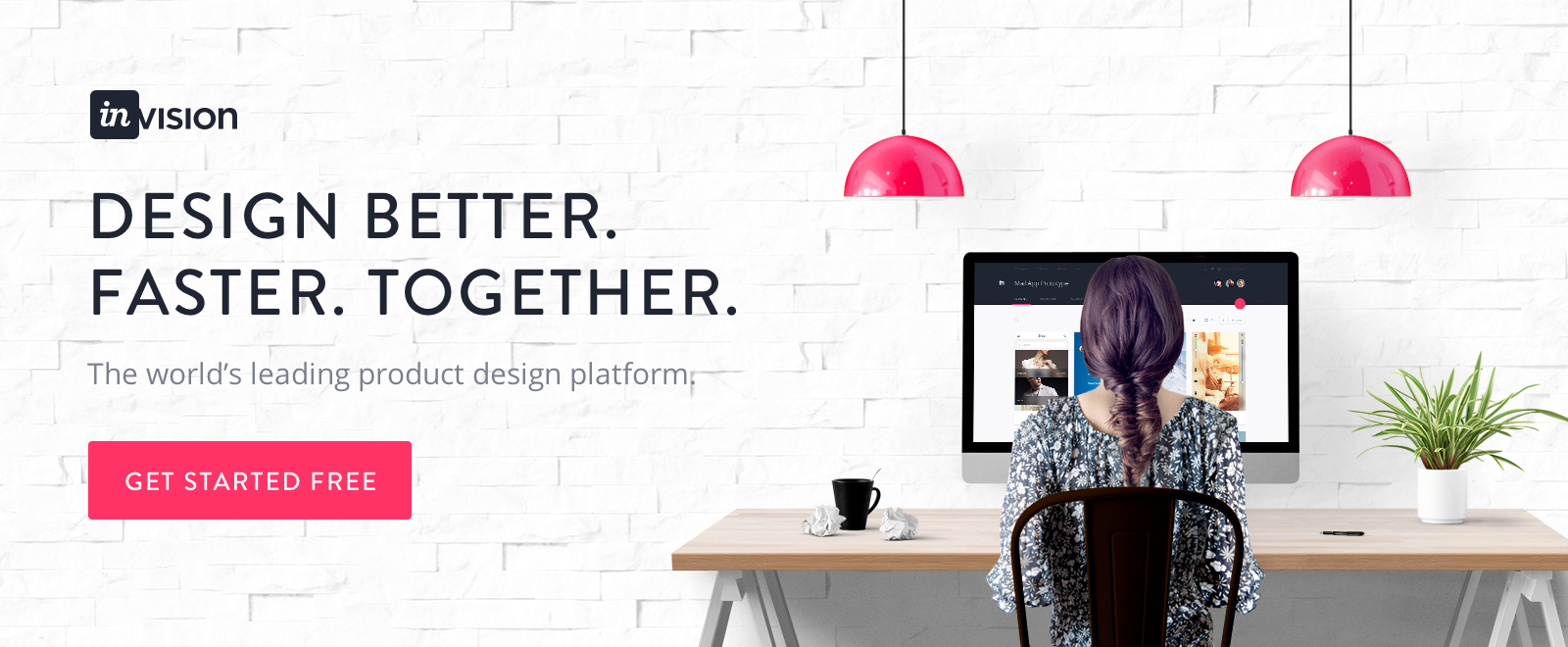 InVision is an ideal choice for uploading design files and adding animations and transitions to transform static screens into clickable, interactive prototypes. This can usually be accomplished in mere minutes, it does not involve any a coding, and it offers a fast and economical way to set up and test your web and mobile product designs.
Forbes recommends this tool, and the company behind it, referring to InVision as one of the premier cloud companies in the world – right up there with Dropbox, MailChimp, Slack, and a few other notables.
What is there to like about InVision? For starters, this always-on prototyping platform speeds up the entire prototype building, testing, and collaboration process. Version control tools are there too, so your design won't get lost in a flurry of feedback and changes.
It's not difficult to create a prototype that has the exact look and feel you're designing to either, and you can conduct an unlimited number of usability tests on your prototypes for free. Sign up for a no-obligation, free trial today!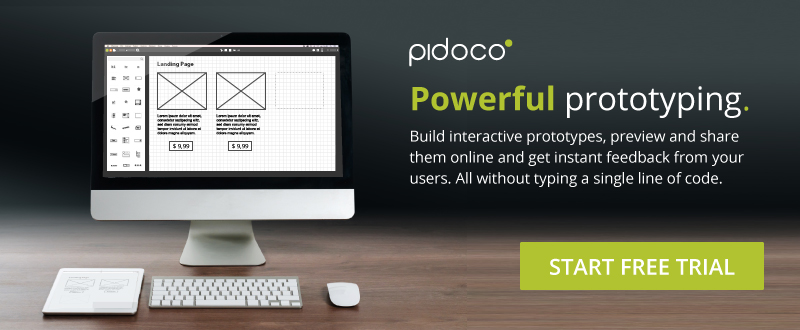 With Pidoco in your toolkit, you can not only be productive from day one, but from minute one. This powerful prototyping tool is that easy to use, making it a good choice for web and mobile design teams looking to transition to something better. You can do low-fi prototypes, wireframing, and sketching with Pidoco too, which will likely come in handy from time to time, but where this tool really shines is in creating fully-interactive UX prototypes.
You'll like Pidoco's smart template system, as its building block approach helps to make your prototyping activities move along at a rapid clip. Pidoco can even be used to create specifications that your team members can use as design blueprints, or your clients can use to sign off on your projects.
Pidoco's collaboration features are easy to use as well, as they allow collaboration in real-time, and include versioning features.
Proto.io is for everyone: designers, entrepreneurs, developers and students. It manages to cover the entire design process, letting you create anything from early wireframes and mockups, all the way to interactive high-fidelity prototypes that work, look and feel like the real app should.
To prototype in Proto.io you don't need to be an expert designer, nor do you need to know how to code. The intuitive interface helps you easily build exactly what you want. Interactions are super easy to create with the Interaction Wizard and sharing is just a click away. You can create beautiful animations in no time, preview on the actual device and capture user feedback in text or video form!
Designers will be thrilled to see that they can import their Sketch and Photoshop designs into Proto.io and magically view them as screens and assets.
You can experience all of this during their 15-day full feature trial, at no charge.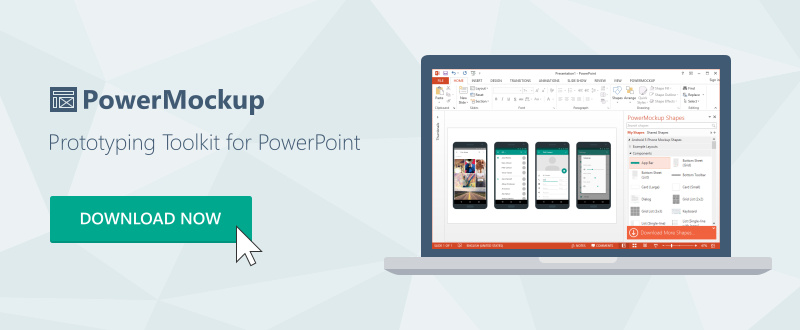 PowerMockup is used by thousands of professionals, many of whom work for global companies like Intel, Barclays, Siemens, HP, etc. PowerMockup is a PowerPoint add-on. Its purpose is to give PowerPoint users additional capabilities for building wireframes, mockups, and screen prototypes, by combining elements from the PowerMockup library with PowerPoint's slideshow and animation functionality. The library pane contains over 800 UI elements and icons, and you can even add your own, plus, PowerMockup's simple drag and drop operation is easy to use.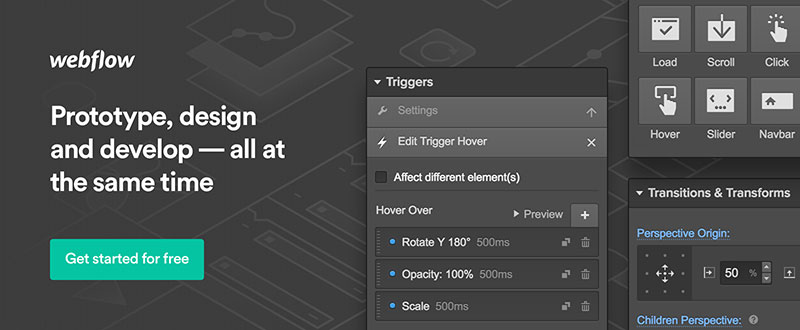 What can you do with Webflow? The answer is quick and to the point: you can design, prototype, develop, and launch. The reason behind this is simple. Anything you create on Webflow is powered by production-ready HTML/CSS and JavaScript.
Once you've built a prototype, tested it, and refined it, so it has the exact look and feel you're looking for, Webflow lets you move from prototype to a fully-developed, responsive product, seamlessly. Just think of the potential time savings this all-in-one package can provide, and you can get started for free! Just sign up.
Many web and app designers don't realize how important professional-looking flowcharts and diagrams are until they have to present them to others, including team members.
Lucidchart will make a handy addition to your design toolkit, since it makes it so easy to create the diagrams and flowcharts you need, and do them right. Lucidchart is an online application that can only be used for diagraming, but its library of design elements and device types offers a solution for your website and mobile app wireframe and mockup requirements as well.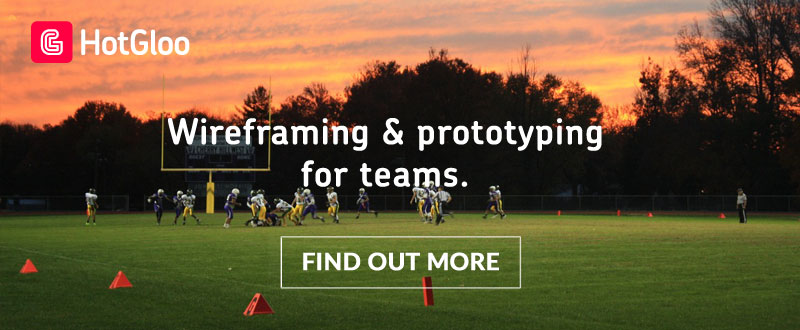 It can take lots of experience to get UX design down to an art form, and more than a few web and app designers feel they are somewhat UX-challenged in that regard. Creating a prototype that will emulate the UX you're hoping to achieve can also be a challenge, but there's a solution – it's called HotGloo.
This wireframing/prototyping tool practically breaths UX. HotGloo was developed with team design activities in mind, which means it has a very shallow learning curve.  It's yours to try out for 15 days at no charge, so why not give it a try?
A few ending words
These prototyping tools offer quite a range of capabilities. Most provide excellent solutions for those looking to build high-fidelity prototypes. They will also fulfill their collaboration and usability testing needs. A few are oriented more towards creating wireframes or mockups. Several are multipurpose tools.
Whatever you're in the market for, you will find in this list. Each of these tools is tops in its class. You won't be disappointed.