Last Updated on March 3, 2023
From warehouses to bridges to the very buildings we live in, public and private infrastructure make sure the world functions as it needs to.
It's especially hard to ignore this right now, as networks of warehouses and hospitals are ensuring that those in need receive vital supplies and materials.
But even in more common scenarios, monitoring the "health" of large structures can help prevent many different kinds of disasters, potentially saving many lives in the process.
This is precisely why Dr. Ajoy Kumar Das has developed an integrated system for Structural Health Monitoring, a system in which sensors communicate detailed information that is then analyzed to determine whether specific structures are at risk, or will be in the near future.
Dr. Das described the system in greater detail during our interview, which you'll find below, but for now, we'll say that this is an extremely useful technique and one that will only become more important as the world population continues to rise.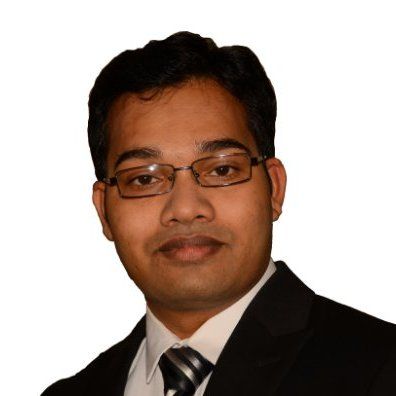 As part of Dr. Das's continuing efforts to explain the benefits of SHM, he recently gave us an interview in which we tried to cover as many relevant topics as possible. Read on to understand why SHM may just be the future of infrastructure management.
InspirationFeed (IF): Do you feel that SHM could revolutionize many different industries, or is it focused on large public structures and warehouses?
Dr. Ajoy Kumar Das (AKD): Structural Health Monitoring (SHM) is popularly referred to in the context of civil infrastructure management. However, it is not just focused on large public or private infrastructure and warehouses. Its arena of application is in fact vast, be it civil, mechanical, electrical, offshore, space infrastructure, or even human body structure.
Many different industries are nowadays inclined toward the deployment of SHM as the basis for monitoring the health and performance of assets. This field is transforming gradually with a great deal of innovation.
Let me explain briefly what SHM does and why it is gaining worldwide attention.
SHM is a sensor-based multi-step monitoring process deployed in the lifecycle management of existing or under-construction infrastructure. It determines structural anomalies or irregularities at a deeper level. It initially determines if a structure is defective by analyzing the behavioral responses, such as vibration or deflection measured by sensors.
Once the process is completed, the asset owners, operators, and stakeholders receive objective information on the structural system's health condition.
In the recent past, our society has encountered major setbacks when unforeseen catastrophes damage civil infrastructure. For example, the failure of the I-35 Bridge in Minneapolis, Minnesota in 2007 killed thirteen people and injured 145 during the evening rush hour. It was reported that the bridge was known to have distress for some time, but the failure happened before any retrofitting measures could take place.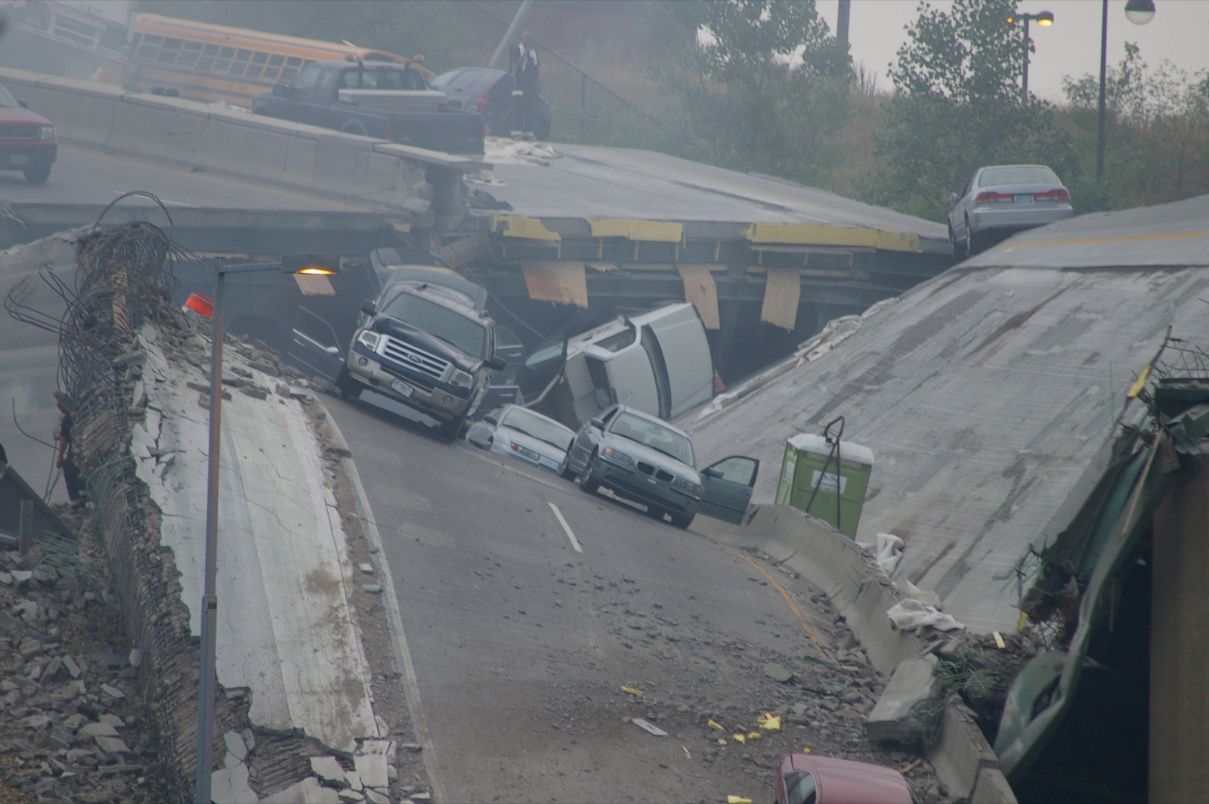 There are also incidents of failure for newly constructed bridges. One such example is the collapse of Tacoma Narrows Bridge on the morning of November 7, 1940, after only a few months in operation. Incidents of building collapses are abundant nowadays. Every now and then there is news of building failure. So why do these failures happen?
Most of the bridges, dams, towers, and skyscrapers we use today were built after World War II. They are aging day by day due to natural wear and tear. They are also affected by continuous wind, sudden hurricanes, tornados, earthquakes, man-made blasts, and unexpected accidents.
We cannot mobilize all our resources to protect deteriorating infrastructures from catastrophic incidents, but we can certainly minimize the consequences and save lives if we take action well before the failure happens. Sensor-based intelligent SHM technology is expected to work at the forefront of this endeavor.
The civil engineering industry is the basis on which modernization takes place. We determine the ten most modern cities in the world. We will see that civil engineering infrastructure is the basic parameter that defines the advances of cities.
There is a worldwide trend in the civil engineering industry to have SHM in place on various private and public infrastructure.
IF: What do you feel could be the environmental impact of widespread SHM implementation?
AKD: The Structural Health Monitoring system can be viewed as any other security system. Our smart homes have tens of sensors nowadays such as those for fire detection, moisture detection, windows and doors left open, motion monitoring, etc. Similarly, vehicles and airplanes have different types of sensors continuously providing feedback during operation.
For the structural monitoring of multi-story buildings or bridges or towers, we need to have vibration monitoring sensors installed at key locations. These key locations are determined by an SHM expert based on the behavior of digital models of the structures.
Compared with the size of the structures in questions, the touchpoints of sensors and instrumentation for SHM are infinitesimal. Sensors are becoming smaller and smaller. Other electronic devices for data recording, storing, and transmission are also smaller. So the widespread implementation of SHM is not expected to cause environmental issues at all.
The engineering community can devise a proper plan so that its interference with the environment is minimal. As a result, we will have peace in mind about the safety and performance of the structures we use on a daily basis.
IF: What are some of the most common questions you receive when discussing SHM?
AKD: As the world grows economically, we invest billions of dollars to build new infrastructure, such as buildings, bridges, towers, warehouses, etc. to meet the growing needs of our society. In supply chain management, developing countries see accelerated growth in terms of construction.
They produce and supply commodities at lower costs. To maintain the momentum of manufacturing, production, and delivery within the demand-supply chain, SHM plays an important role in the management of newly built and existing infrastructure.
Asset owners, engineering consultants, architects, contractors, and insurance companies have a special interest in implementing SHM. They foresee SHM as a reliable and powerful technology that should be considered during the planning stage.
The basic concept is easy to understand. You don't need a background in engineering at all. While discussing SHM, people often ask many intelligent questions. Here are some of the most common.
'Why do we need SHM when a structure is professionally designed and built following industry standards and guidelines?'
'What is the cost associated with SHM? In return, how does SHM help in reducing the cost of infrastructure maintenance?'
'What are the devices and equipment needed to conduct SHM?'
"How about the power supply for the monitoring sensors? Do they have an on-board battery? How long do those batteries last?'
'How often will we need to conduct SHM? Do we need lifelong monitoring of every infrastructure we have?'
'Can we implement SHM during the construction stage?'
I love getting questions like these. It shows that people are really examining the core concept and want to know how practical it would be to implement SHM. Fortunately, SHM is very practical.
IF: Were the analytics required by SHM made more accessible and affordable by cloud technologies?
AKD: Today, SHM technologies are geared toward the adoption of Digital Twins of the deployed assets for optimized operation, improved efficiency, and predictive maintenance. A Digital Twin is the computer model prototype of physical infrastructure assets such as buildings, bridges, Oil & Gas infrastructure, transmission or antenna towers, space infrastructures, machines, and vehicles.
The physical infrastructure and the Digital Twins communicate back and forth in real-time and accurately provide feedback on performance, significantly improving operations, and reducing unscheduled downtime.
Creating an accurate Twin Model is time-consuming. It requires a large amount of memory space in a computer. In addition, the measured data requires gigabytes of storage space and high-speed internet to transfer data from the measurement site to the processing center.
Computer simulation and data visualization also require large memory allocation. Data visualization software needs to be faster in processing data and generating reports. Most of these challenges can be overcome.
With the accessibility and affordability of cloud technologies, it is becoming increasingly economical and easier to create comprehensive Digital Twin models of physical assets. The Twin models mirror the life of the physical infrastructure and continuously forecast the health, performance, and remaining useful life through uninterrupted two-way communication between the physical infrastructure and the Twin.
It is a modern concept that requires the model to be located in a high-fidelity server equipped with automatic simulation along with accessibility from everywhere over high-speed internet.
IF: Do you think that companies that depend heavily on warehouses (Amazon, major retail chains) should definitely be implementing SHM in all their structures? Would this implementation be too costly?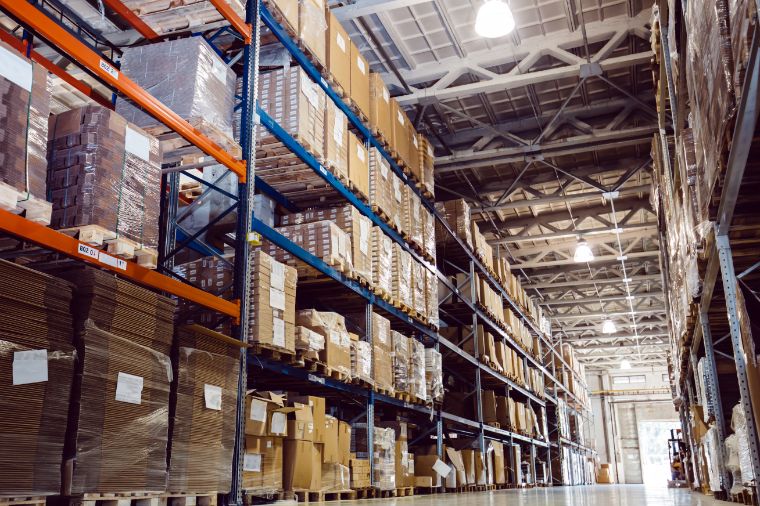 AKD: The world economy is rapidly evolving around consumerism. Consumption of goods is no longer necessary but instead a habit. While Amazon and major retail stores provide the virtual interfacing platform to track this trend, manage the demand-supply chain, and develop fast communication and delivery logistics, the methods and means of industrial processes, production, packaging, and transportation are also rapidly changing.
The warehouses are becoming more and more technologically sophisticated with balanced interaction between human associates and thousands of robots. Therefore, the 24/7 operation of warehouses is extremely critical.
Private investments in developing warehouses have been rising. Amazon and major retail chains heavily depend on gigantic warehouses built over millions of square feet. In high population urban areas, the warehouses are rising vertically due to a shortage of space.
They supply millions of packages daily to customers' doorsteps across the globe. The fulfillment of one-day shipping, for example, would not be possible unless they have robot-based logistics operating in these warehouses. It is essential that these structures remain safe and operational 24/7. Any interruption in operation causes a loss of millions of dollars each day.
SHM evaluation of those structures ensures safety, reliability, and uninterrupted operation. If we look at the cost of the infrastructure and interior facilities along with the costs of goods and handling systems, the implementation cost of SHM is minimal compared to those.
Additionally, as we're seeing right now, the world can go through an unforeseen crisis due to a pandemic or international conflict when every country requires its own stockpiles of food grains, pharmaceutical products, medical equipment, drugs, chemicals, and other emergency items. We need hospitals and facilities to be built overnight. A smart monitoring system is the only solution to assure the fitness of these facilities.
IF: Has structural monitoring always been an area of interest for you? If not, what attracted you to it?
AKD: Structural monitoring has always challenged my mind. A professionally designed and built structure is not guaranteed to be one hundred percent accurate. The whole process of design and construction involves numerous parties executing respective parts of one large project.
If we look at failure investigation, most of the time, it happens due to the inadequate design of an important segment or due to construction deficiencies or foundation failure.
I have always been curious about structural life and performance after completion of construction. I feel great enthusiasm about existing structures, monuments, bridges, and skyscrapers that were built long ago. Materials back then were not the same as the ones we use today, and the design philosophies were not as advanced as we have today in design codes and guidelines.
IF: How important is it to you to deliver lectures on the subject of SHM and speak to the press about this system?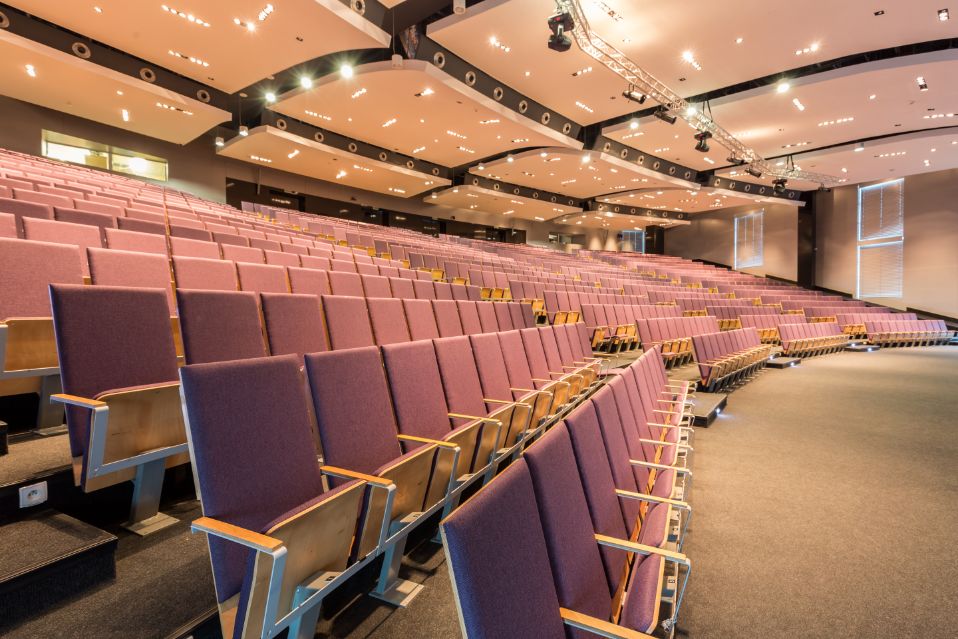 AKD: SHM is a new addition to the infrastructure health management paradigm. Traditionally, structural monitoring of federal or state assets such as bridges involves visual inspection every two years. Visual inspection is a subjective process that can vary depending on the inspector's education, experience, and overall understanding of structural behavior.
On the other hand, SHM is an objective process that tracks structural performance based on the actual measurement of data and heavily involves engineering concepts. The outcomes are checked against up-to-date recommendations in design standards and guidelines.
As an engineer having expertise in SHM, I feel it is important to disseminate this idea to the public and policymakers through lectures, presentations, and press. Once the idea is understood, it does not take much effort to consult with specialist engineering firms who specialize in the implementation and execution of SHM.