Last Updated on January 20, 2022
Most of us probably don't think too carefully about what we throw on before we crawl into bed at night. However, a recent study by The Sleep Judge may inspire you to rethink your bedtime fashion. Recently, The Sleep Judge surveyed over 1,000 people to gauge whether their bedroom attire affects their successes in other areas of their life, and their results suggest that your choice of pajamas can impact your life in the workplace as well as in the bedroom.
Think about what you wear to bed at night. Do you cultivate a polished look, with coordinated pajama tops and bottoms? Or are you more likely to hit the hay in sweats or jeans?
The Sleep Judge survey explored the most common sleep attire worn by men and women and found that 78% of women leaned toward T-shirts and sleeping shorts/pants, whereas 74% of men preferred to wear boxers only. Around two-thirds of both women and men (68% and 66%, respectively) liked to hop between the sheets with nothing on at all.
A significant portion of respondents admitted to being rather careless about their nightwear. Over 40% of both genders admitted to sleeping in clothes they'd worn that day, and around a third of men confessed to sleeping in jeans – sounds uncomfortable!
So, which of these ensembles led to the soundest night's sleep?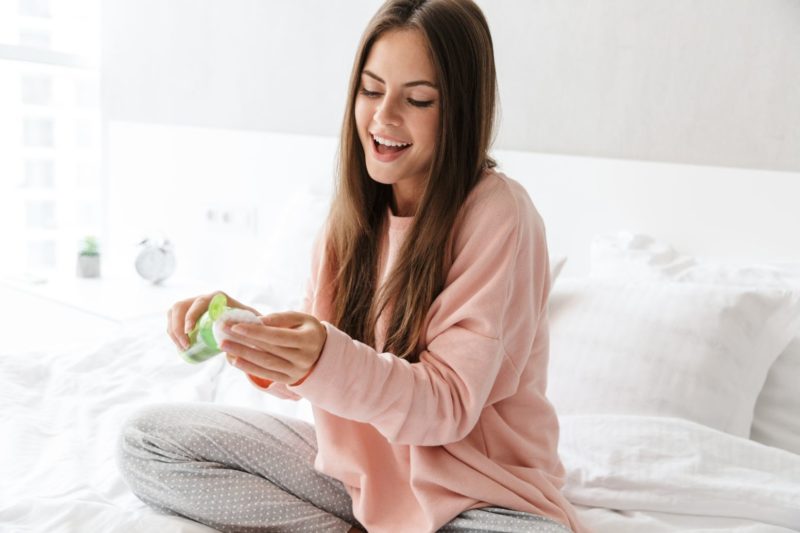 T-shirts and sleeping shorts/pants headed up the list for women, but boxers took the lead for men. Eighty percent of women said they slept better when they wore a matching pajama set, whereas men didn't report coordinated outfits as a significant source of shut-eye. Interestingly, 82% of men said sleeping in the buff was their best choice for sound sleep, but sleeping nude didn't make it into the top five for women.
Despite knowing which pajamas helped them rest better, both male and female survey respondents confessed to making the occasional poor choice in bedroom attire. Almost 30% of sleepers had dozed off wearing an outfit from their night out on the town, and almost a quarter had fallen asleep in work clothes. Fourteen percent had worn dirty workout clothes to bed, while 8% confessed to wearing clothes dirty enough to stain the bedding.
It seems clear that wearing filthy clothes to bed is a bad idea, if only on a hygienic level. Experts say that sleeping in soiled clothes can lead to skin problems like irritation and acne – plus, we'd imagine, some sour-smelling sheets. However, the survey also found that neglecting your sleep attire can lead to a diminished sex life.
Loungewear and Lovemaking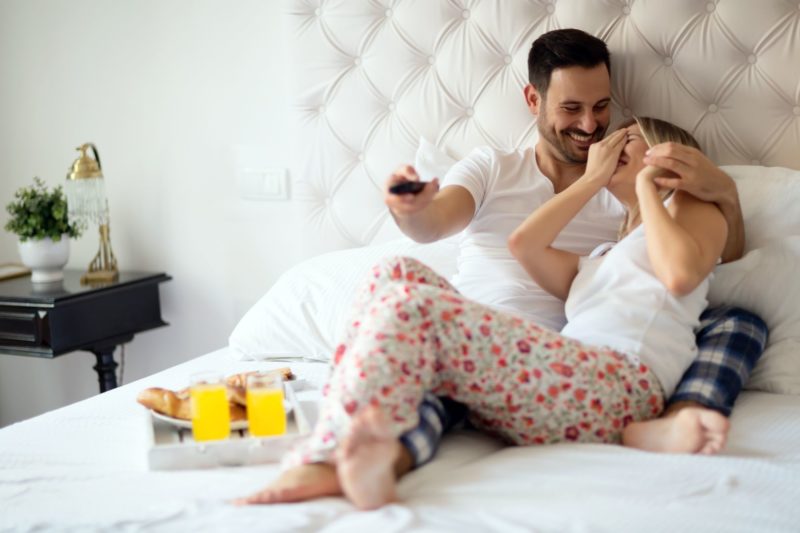 What you wear to bed, it seems, can make a difference in how often you have sex – and how satisfying that sex is. Men who slept in nothing had more sex than their clothed peers – about 7.4 days per month, compared to 6.3 days for men who wore T-shirts and shorts to bed. Women also had more sexual success when they slept in the nude, getting busy on 7.5 days out of the month. The ladies who had sex least often were those who wore nightgowns (5.8 days per month).
However, the frequency of sex didn't necessarily relate to the quality of sex, so the study undertook to find out: What sleepwear led to the most sexual satisfaction? For men, it was boxers only, while for women, it was underwear only. It seems that being scantily dressed is a turn-on for both genders.
Sleeping for Success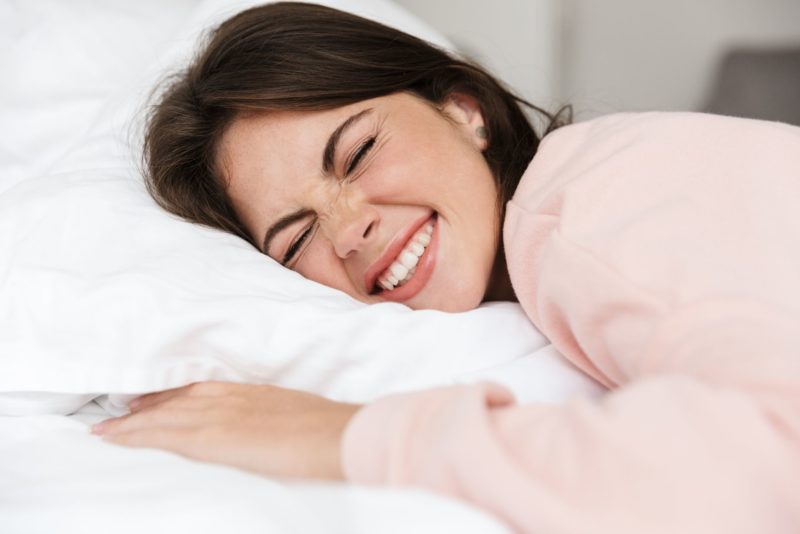 You've heard of dressing for success – well, it seems that strategy applies to the bedroom, as well as the workplace. Survey respondents who wore pajamas in good condition tended to feel more motivated and productive at work than those who donned ratty jammies. Men felt the most motivated when they wore sleeping pants or shorts only to bed, whereas women felt like powerhouses when they flaunted matching pajama sets.
One thing that the study makes clear is that pajamas matter more than you might imagine. Some nighttime outfits contribute to better job performance, while other jammies lead to more satisfaction in the sack. Based on the results of the study, you may want to adjust your nighttime fashion choices to enhance your outcomes during the day.
And once you have your sleepwear sorted, it's then a good time to turn your attention to other aspects of your sleep environment that have a big effect on your daytime activities: your sheets, pillows, and mattresses.