Last Updated on January 25, 2022
Remember when CBD first exploded onto the scene about eight years ago?  It's actually hard to remember, because so many of us have been using hemp goods for so long that it's nearly impossible to remember a time before these products were easily accessible, and part of our daily routines.  But the truth is that CBD is still a very new industry, and like all new industries that prove highly successful, it's growing and evolving at a very fast pace.
The fact is that the CBD industry would not be nearly as successful as it is today were it not for huge scientific and technological advancements.  Today, we're going to be talking about how science and technology have come together to turn the hemp industry into a multi-billion-dollar market that's accessible to all.  And, we'll be talking about how science and technology can join forces in greater and more exciting ways in the years to come.
How the CBD Industry Got to Where it Is Today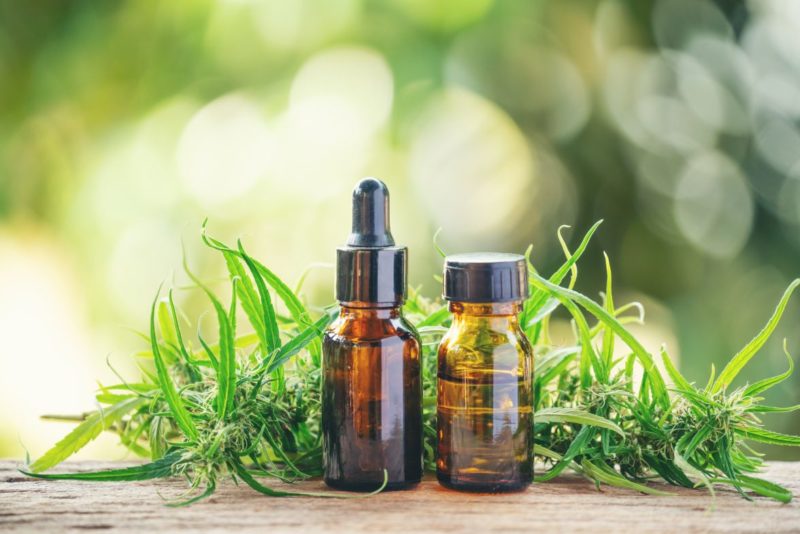 If you can remember as far back as the early 2010s, you can probably picture the first time you encountered a hemp product.  Chances are that it came in the form of an edible, an e-liquid or a CBD oil tincture, as these three products dominated the market at the time. And, chances are that you didn't know much about CBD, and weren't even sure that it was legal.
Since then, so much has changed, and we have science and technology to thank. Now, let's talk about some of the major advancements that have propelled the industry forward in recent years.
Scientific Studies for Clinical Applications
One thing that we're very grateful for is the large number of medical studies done on CBD and other hemp compounds.  These scientific studies have given credibility to the industry, which is something that it so badly needed in those early years.  These studies told us about the unique properties of hemp compounds and how they work with the human body.
And, they told us about how much CBD we can safely consume as well as its long-term effects.
Without these important studies, the medical industry would have been less open to the idea of patients taking CBD.  But, because these studies have found themselves in good hands, we're seeing more and more doctors educating their patients on CBD, which means that the industry has a sense of legitimacy in terms of therapeutic applications.
New Advancements in Chemistry for Better Formulated Products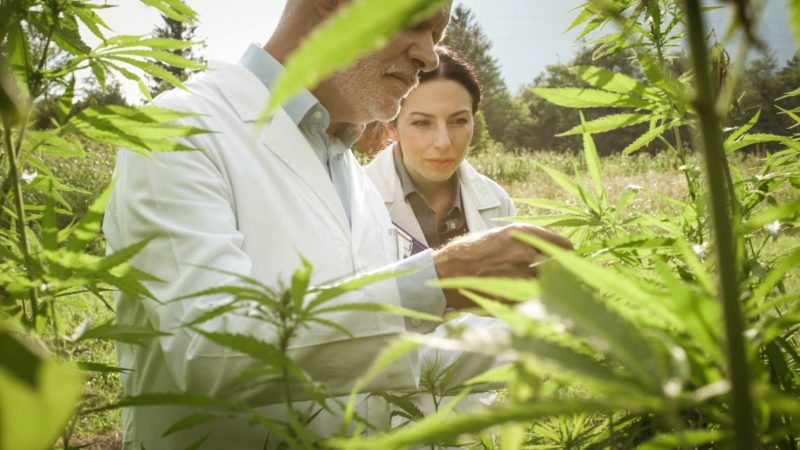 Have you noticed that hemp companies are constantly coming up with more and more ways to turn CBD into unique and exciting products?  Nowadays, we have everything from CBD-infused energy drinks to hemp bath bombs that allow us to soak in cannabinoid-rich water and CBD gummies like those found here.  We're also excited to see CBD being embraced by the skincare industry.
These products are being developed thanks to advancements in chemistry. Chemists are always discovering new ways to take the compounds in hemp and blend them with formulas to create unique and bioavailable products.
Speaking of bioavailability, companies are focusing on this term a lot lately. Bioavailability refers to how easily the compounds of CBD absorb into the body rather than being metabolized and essentially discarded.  We want our CBD to be as bioavailable as possible because this means that we can get the most use out of each dose.
One way to enhance CBD's bioavailability is to produce water-soluble CBD using nanotechnology. This involves breaking down the molecules of the compounds so that they can absorb in water. Water-soluble CBD doesn't just open the door for far more applications, but it also may increase our body's ability to absorb CBD on a cellular level.
This, quite simply, can be a game-changer.
And, of course, the market is able to create a wider range of CBD extracts that can cater to a wider range of highly personalized needs. For instance, we can now produce strains that have higher levels of particular compounds considered desirable for their unique properties.  And, we can isolate individual compounds and turn them into isolate extracts, blending what we know about each compound's unique value with advanced chemistry practices.
Marketing Strategies to Make CBD More Accessible
When we talk about modern technology, we tend to forget about the internet, because it's such a big part of our lives that we take for granted the fact that this aspect of modern technology is only a few decades old.  But, the internet has largely turned the CBD industry into what it is today. Back when hemp was first legalized, it wasn't exactly embraced by the general public due to its confusion with marijuana.
So, it was hard for companies to sell their products in stores, mainly due to zoning issues and hurdles with town governments.
That's why most companies took their business online. They were able to freely sell products without the restrictions of local governments' laws.  And, they were able to use ever-evolving social media to market their products, educating the general public on the facts about CBD so that the industry could grow quickly and earn the trust of consumers.
A Better Understanding of the Endocannabinoid System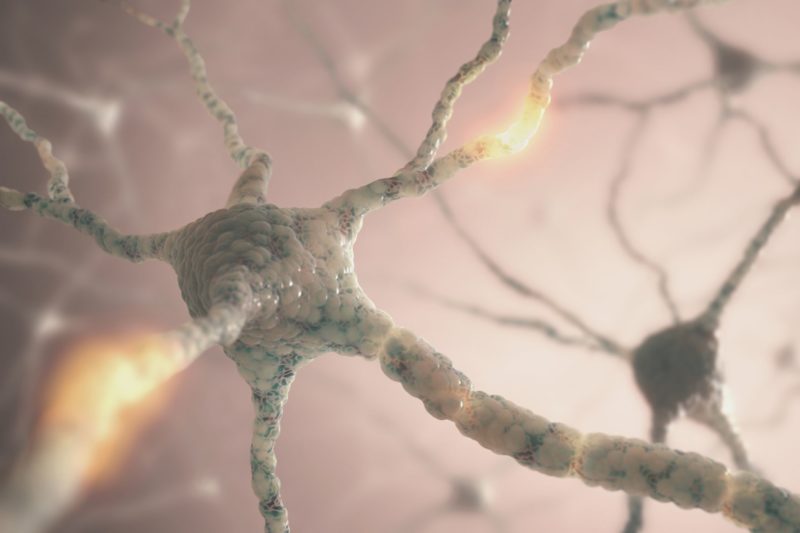 The CBD industry is always finding new and unique ways to target specific issues that we face in our daily lives. A lot of the ways in which companies are manufacturing more niche products is by studying the endocannabinoid system. This bodily system was only discovered in the 90s, and now, more scientists are learning about it fully.
The endocannabinoid system processes cannabinoids like CBD in a unique way, which explains why CBD and hemp, in general, are so unique from other plant-based wellness products. If it weren't for the discovery of the endocannabinoid system, we would be more in the dark in regard to exactly how hemp works with the body.
And, when we talk about the endocannabinoid system, we aren't just referring to humans. Thanks to science, we now know that every mammal has an endocannabinoid system, which means that every mammal can properly process and utilize cannabinoids found in the hemp plant.
So, what does this mean? Well, look at today's hemp pet market. Thanks to research done regarding the endocannabinoid system, we can formulate CBD products specially created for cats, dogs, horses, rabbits and other mammals that we care about just as much as the rest of our family members.
Vaping: A New Technology for On-Demand CBD
The vaping industry and CBD industry have grown up together, as they came out within a few years of each other. This has allowed the CBD industry to reach vape enthusiasts looking for an easy and fast way to deliver hemp compounds into their body. Vaping has taken off as a unique delivery method for CBD consumption, and that's because of the massive advancements in the world of vaping devices that make it easier than ever to enjoy puffs of hemp-infused vapor.
We've even found ways to vaporize the hemp flower itself, which is quite an achievement if you ask us.
Future of CBD: More Innovations to Come for an Even Brighter Future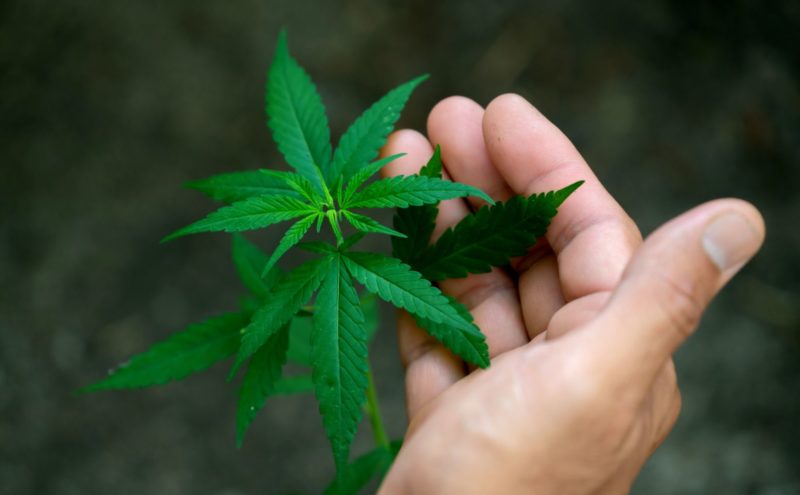 So, with all of these exciting advancements in technology and science over the years, what does all of this mean for the future of hemp? Well, we can tell you that we expect to see even more innovations over the next decade. So many people have invested in the CBD industry that it's only natural that manufacturers and farmers would find ways to diversify their products even further to meet highly individual demands and needs.
Expect to see a broader range of products than ever before, and new manufacturing techniques that rely on cutting-edge technology to yield better-quality, more bioavailable products than we ever thought possible. And, expect to see more and more scientific studies come out over the next decade that heavily influence the medical community with valuable clinical research.
Final Thoughts…
If it weren't for massive advancements in both science and technology, the hemp industry would likely be struggling to make an impact. But, not only have these two elements fueled the industry into new heights of success, but many innovations have been launched as a response to the growing demand for CBD. Knowing what we know about the potential for the future of the industry, we expect to see even more advancements in the years to come.