Who Is The Weeknd?
Abel Makkonen Tesfaye, more professionally known by his stage name The Weeknd, is a Canadian singer, songwriter, record producer, and actor.

Abel Tesfaye broke onto the limelight in 2009 after releasing music to YouTube anonymously. He subsequently co-founded the XO record label, through which he released several mixtapes.

The Weeknd's debut studio album, Kiss Land, eventually arrived on September 10, 2013. The album was a remarkable success. It debuted at #2 on the US Billboard 200 and sold 95,000 copies during its first week. Tesfaye has since released three more studio albums, all of which have achieved impressive critical and commercial success.

As a musician, the Weeknd is noted for his unique vocals, which feature a soaring falsetto and singular tremolo. The Canadian singer is considered one of the most influential figures in contemporary popular music. Tesfaye is also one of the richest as well as highest-paid entertainers on the planet, with a current net worth of $320 million.

Outside of music, The Weeknd has also pursued an acting career. He has appeared in a couple of films and television shows, mainly as himself.

The Weeknd is also an astute businessman. He has involved himself in several entrepreneurial ventures, including collaborations with condom company, ONE.
Quick Facts
| | |
| --- | --- |
| Full Name: | Abel Makkonen Tesfaye |
| Popular Name: | The Weeknd |
| Gender: | Male |
| Birth Date: | February 16, 1990 |
| Age: | 32 years |
| Parents: | Makkonen Tesfaye and Samrawit Hailu |
| Siblings: | None |
| Birth Place: | Toronto, Ontario, Canada |
| Nationality: | Canadian |
| Ethnicity: | Ethiopian |
| Education: | Birchmount Park Collegiate Institute and West Hill Collegiate Institute (WHCI) |
| Marital Status: | Single; has previously dated model Bella Hadid (from 2015 – 2016) and singer and actress Selena Gomez (in 2017). |
| Sexual Orientation: | Straight |
| Wife/Spouse: | N/A |
| Children: | None |
| Dating: | N/A |
| Net Worth: | USD 320 million (as of April 1, 2022) |
| Source of Wealth: | Album & Record Sales, Film & Television, Endorsement Deals, and Other Ventures |
| Height: | 5′ 8″ (1.73 m) |
| Weight: | 85 kg; In pounds: 187 lbs. |
Early Life
Abel Makkonen Tesfaye was born on February 16, 1990, in Toronto, Ontario, Canada, to Ethiopian immigrants Makkonen Tesfaye and Samrawit Hailu.

Tesfaye experienced a rather troubled childhood. He reportedly used a number of drugs from the age of 11, including marijuana, ecstasy, cocaine, oxycodone, Xanax, psilocybin, and ketamine. He has also stated that he would often shoplift whenever he ran out of money to buy drugs.

Tesfaye attended West Hill Collegiate Institute and later Birchmount Park Collegiate Institute. However, he dropped out of high school in 2007 and relocated to Parkdale, Toronto, in order to pursue his music career.
Music Career
Abel Makkonen Tesfaye began his music career three years after leaving high school, rapping under the stage names "Kin Kane" and "The Noise." During this period, most of his songs were produced by Jeremy Rose.

Tesfaye gained initial recognition in 2009 after he started uploading some of his songs to YouTube. He quickly garnered considerable attention on the platform, with some of his music piquing the interests of fellow Canadian rapper Drake.

In 2011, The Weeknd co-founded the XO Record Label. He went on to release various mixtapes under the label, including House of Balloons, Thursday and Echoes of Silence.

In 2012, The Weeknd signed with Republic Records. He subsequently re-released his previous mixtapes in his compilation album, Trilogy.

Abel Tesfaye released his debut studio album, Kiss Land, in 2013. The album debuted at #2 on the United States Billboard 200, with first-week sales of 95,000 copies.

Tesfaye released his second studio album in 2015, titled Beauty Behind the Madness. The album debuted at #1 in various countries, including the United States and the United Kingdom. It registered an impressive first-week sales of 412,000 units. By the end of 2015, Beauty Behind the Madness had sold 1.5 million copies, becoming the tenth bestselling album that year. The album also contained the single "Earned It," which was used as a soundtrack to the film Fifty Shades of Grey.

The Weeknd has since followed up with two more studio albums. They include Starboy (2016) and After Hours (2020).
Film Career
Abel Tesfaye has made several film and television appearances, mainly as himself.

Tesfaye made his television debut in 2015 by appearing in an episode of Saturday Night Live. He would later appear in the show again in 2016 and 2020.

In 2019, The Weeknd made his film debut in the movie Uncut Gems. The following year, he appeared in an episode of the television shows American Dad! and Robot Chicken.
Awards and Honors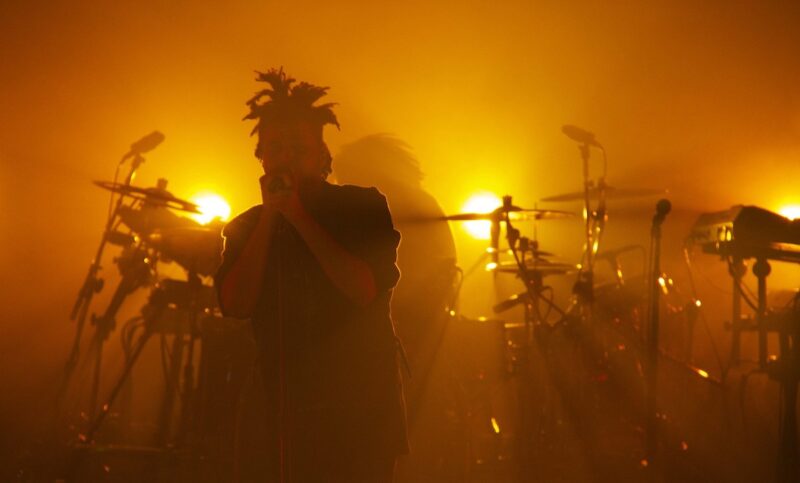 The Weeknd has received over 100 prestigious awards throughout his music career. Examples include:

• 1 Billboard Power 100 Award
• 1 BET Award
• 1 BRIT Award
• 1 People's Choice Award
• 2 Billboard Latin Music Awards
• 2 Canadian Radio Music Awards
• 2 Soul Train Music Awards
• 3 GAFFA Awards
• 3 Grammy Awards
• 3 SiriusXM Indies Awards
• 5 AMFT Awards
• 5 American Music Awards
• 6 ASCAP Awards
• 7 MTV Awards
• 12 iHeartRadio Awards
• 13 ASCAP Pop Music Awards
• 14 Juno Awards
• 19 Billboard Music Awards
• 29 Society of Composers, Authors and Music Publishers of Canada (SOCAN) Awards
The Weeknd's Net Worth
As of November 1, 2021, The Weeknd had a net worth of $320 million. The rapper has consistently been ranked among the world's highest-earning entertainers. He earned a whopping $90 million from June 2017 to June 2018. He then raked in $40 million over the following financial year.

A huge portion of The Weeknd's wealth comes from album and record sales. The "Earned It," hitmaker also earns from touring. He has since gone on six headlining tours. They include:

• The Fall Tour in 2012
• The Kiss Land Fall Tour in 2013
• King of the Fall Tour in 2014
• The Madness Fall Tour in 2015
• Starboy: Legend of the Fall Tour in 2017
• The Weeknd Asia Tour in 2018

The Weeknd is also a shrewd entrepreneur and investor. He has inked lucrative endorsement deals, including with the condom company ONE, the electronic cigarette manufacturer Pax Labs, and the sportswear brand Puma. Besides partnering with other brands, the Weeknd has also launched several personal ventures. A notable one includes his XO branded merchandise.

Since The Weeknd has enjoyed moderate acting success, it's safe to say that he also makes some money from his various film and television roles.
Lessons from the Weeknd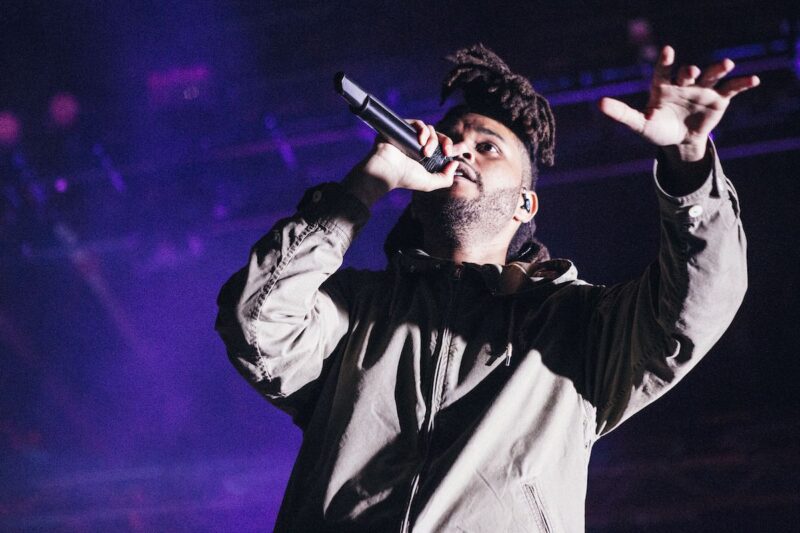 1. It's important to have influential idols that you can look up to

The Weeknd has cited some of the most talented legendary musicians as his influences. Examples include Michael Jackson and Prince.

2. Strive to stand out, not fit in

Part of the reason The Weeknd became so popular is due to his rather unique, dark style of contemporary R&B.

3. We're judged by our potential, not our identities

The Weeknd's ancestry has been a subject of debate on popular tabloids worldwide. However, the rapper has chosen to focus on his music rather than his identity and ancestry.
Famous Quotes by the Weeknd
• For a dreamer, nights the only time of day.
• Push it to the limit, push it through the pain.
• Be loyal to your own piece of mind.
• Good girls go to heaven, bad girls go everywhere.
• Happiness exists when you don't know a thing.
Final Word
Abel Makkonen Tesfaye is one of the world's most talented musicians and influential personalities.

The Canadian rapper is also one of the highest-paid entertainers on the planet, with a current net worth of $320 million.