Last Updated on March 8, 2022
There are two things in life that get broken at the least expected of times and both are equally unpleasant; your phone and your heart. While heartbreaks take time to fix, your phone is a modular device that comprises of many parts, so it's easier to fix. However, fixing a smartphone is still a delicate procedure that requires a certain degree of expertise, skill, and experience to fix.
Because of how popular smartphones are at this point, you won't find any shortage of repair centers, which is good news but there's a catch – not all of them know what they're doing.
It is not uncommon for someone to take their broken phone to a service center for a simple job and they end up complicating it even further. They'll somehow make it seem like it was your fault, so you can't count on them to take responsibility in case they mess up. On this page, we won't be referring you to a handful of phone repair centers that we trust; instead, we'll tell you some useful stuff that you should consider while looking for a phone repair service on your own.
If you've had phone repair trouble before, then after you follow our advice, you'll never face that kind of trouble again.
The most common reason why people seek out phone repair services is that they've dropped their phone and now the screen is broken. To a degree, you can avoid this from happening in the first place simply by pasting a glass screen protector on your device. If you didn't paste one of these on your device, then you're looking up Breakfixnow on Google, which is how you got here.
Sometimes a broken screen can be a symptom of a bigger problem as well; if your phone fell hard enough to break the screen, the shock might have messed up something else inside of it too. A certified repair center will be able to determine the extent of the damage and fix your device professionally. Here's a list of questions you need to ask yourself before you choose where you get the job done.
Are They a Registered Company?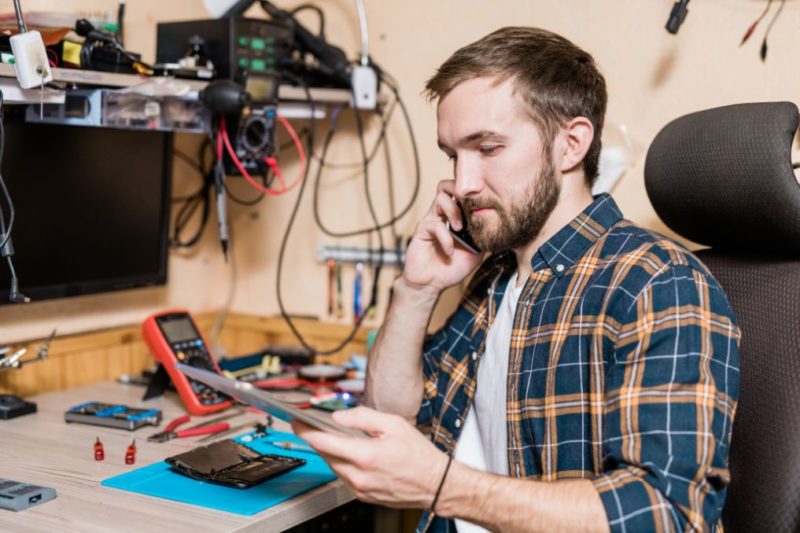 As we said earlier, there's no shortage of repair shops that are running without any certification or registration. Now, the guys at these shops might be very skilled at what they do but since they don't have a company's reputation to protect, they won't handle disputes really well. Disputes are actually pretty common is smartphone repair work.
For example, this one time I went to a repair shop to get an elevated edge of my phone's screen pasted back in place but somehow the guy ended up running my phone's screen to a degree that it no longer responded to touch. Unfortunately for me, this wasn't a registered repair center so I had to do a lot of arguing before they accepted their fault and replaced my screen. Registered companies are also forced to use original parts only.
Are They Specialized in Your Phone's Brand?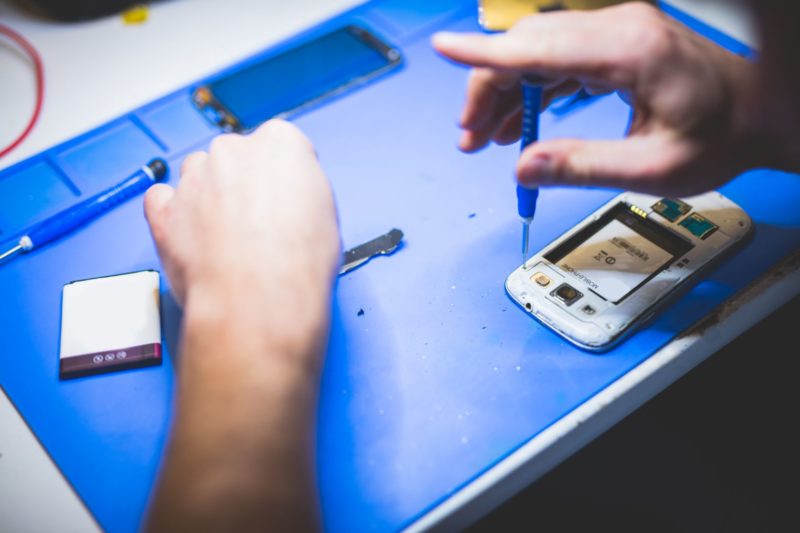 Okay, this is a big one. These days there are so many phone brands from all over the world making equally great phones. However, some of these companies are still new to your country and may not have too many authorized repair services available.
Before you enter a repair lab, make sure to ask them if they've worked on the brand your phone belongs to. They should have access to original spare parts as well. If the technicians at the lab are familiar with your phone's brand, then they'll be familiar with the common issues of the brand and can help you figure out what's really wrong with your phone.
Are There Any Reviews You Can Get on Them?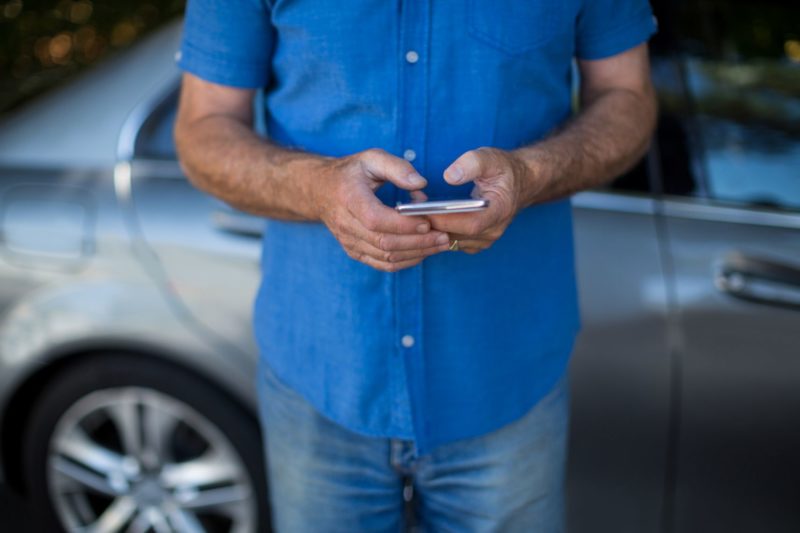 When it comes to choosing where to spend your money, the internet can be your best friend. If the mobile repair lab you want to take your phone to has been in business for a while, then you should be able to find a review for them. If nothing else shows up, you could find a review of them on Google Maps even.
See what rating they have and how many customers agree with the rating. Is there something about them that a lot of people seem to be warning you about? Read a couple of reviews and see that pattern form before you.
Alternatively, you can also count on word of mouth to get a solid review of what a certain repair center is like. You can ask questions as well in this case. After you've had your phone fixed, you could leave a review as well to help someone else out.