Last Updated on January 24, 2023
What is it like to own a home care franchise? It's something you'll want to delve into before you decide to own one.
There are a lot of benefits that come with owning a home care franchise business. If you want to start a home care business but need help and support, plus the support that comes with a well-known name, then a franchise could be a great place to start.
To help you establish if buying a home care franchise is the right decision for you, it's important to do your research. To help you get started, here are 5 key things you should know. 
1. Home care franchise owners come from all kinds of backgrounds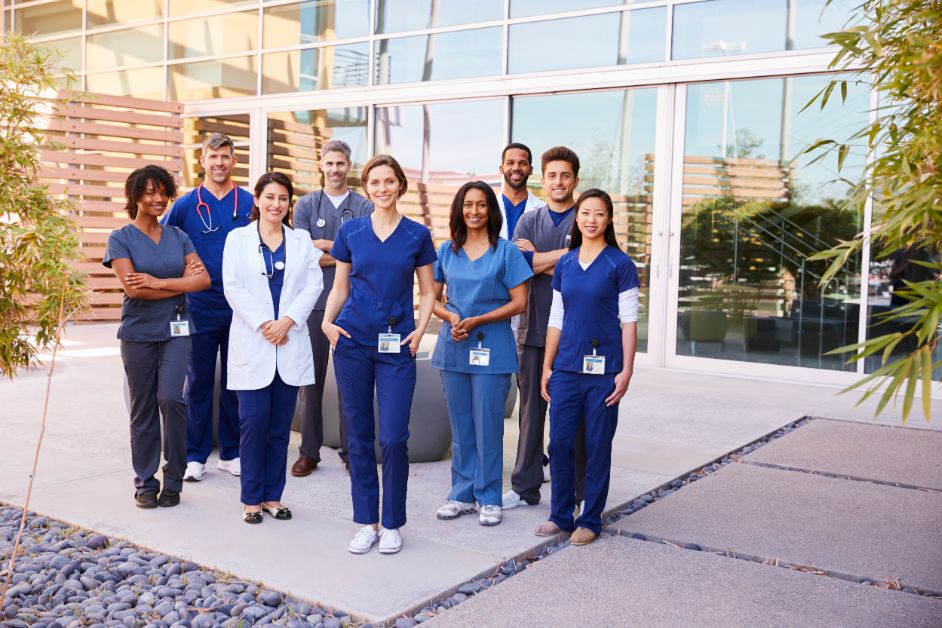 While you may think you need an extensive medical background to become a home care franchisee, this isn't necessarily true. Franchise owners come from all kinds of backgrounds, including business professionals, accountants and more. A willingness to learn, alongside a dedicated work ethic and the ability to work within systems and processes, will help give you some of the qualities that will make you a great franchise owner.
If, however, you are a qualified health professional, you can benefit from a lower investment amount to begin your franchise. Paying a lower amount means you can make further payments on your balance through your profits.
Whether you're looking for a career change or you want to take a new direction, a home care franchise could lead to some exciting new prospects. You'll get the benefit of running your own business, but with the backing of an established company to guide you along the way.
2. You will be given thorough training and everything you need to get started
Franchises generally provide you with training and onboarding to help you get started. This is no different with a Home Caring franchise. If you started a business from scratch, it would be up to you to gain the knowledge and experience you need to make the venture a success. However, franchises are built on models that are proven to work, and you are given all of the training and resources to help you make your franchise a success.
With a franchise, you aren't given the building blocks and then sent on your way. Instead, you enter into a partnership where you'll be given ongoing support. From regular meetings to marketing support, you can get the help you need when you need it to drive your franchise forward.
3. You will become a part of a life-changing industry
Working in the care industry means working in an industry that helps people. Care can change lives, and through home care services, you can help those who need it to maintain their independence and stay in their homes. It's a fantastic way to meet people from all walks of life and develop long-lasting relationships within your community.
When you buy a home care franchise, you get the opportunity to make a difference and provide more care to those who need it. Seeing the positive change you can make to someone's life can be very rewarding – there aren't many career paths that provide the same type of rewards and job satisfaction that a home care franchise can. 
4. You will work with an established finance model
Starting a new business comes with a lot of unknowns, which can make it difficult to forecast your profits, or know how much to invest in the first place. But with a home care franchise, an established business model can guide you through the initial launch, with your initial investment being put towards the cost of getting your business off the ground.
At Home Caring, we meet your 50% upfront investment with our own 50% investment. This equal split provides a fair partnership, but also ensures you have everything you need to guide your business through its first year.
As a business that has been established since 2015, we have helped multiple people get started on their home car journey. This means we're able to provide a useful financial template to help you forecast your potential income. 
With an established finance model behind you, you can start your new Home Caring franchise with confidence.
5. You will get to work with some incredible people
A Home Caring franchise allows you to hire your own team of professionals who care about making a difference in their community. Home care teams become like family, which includes the different clients you'll work with on a daily basis.
Working in a care setting bands people together, creating a positive working environment that shares a unified goal. You will be given the resources to train your team to help them become an asset to your business while working on their own personal development too.
Not only will you get to work with incredible people within your own franchise, but you'll also get to work with Home Care employees and other franchisees. There are a lot of opportunities to meet with the Home Care family and connect with some like-minded people. We host an annual conference, which is a great opportunity to meet new people, share ideas and celebrate your successes. 
While there are a lot of things you can expect when launching a franchise, such as established business models and detailed onboarding, with Home Caring, you experience some extra benefits too. Getting to make a difference in people's lives with a rewarding and sustainable venture can be a very rewarding path to choose, and at Home Caring, we want to support you on yuur journey.
Learn all about Home Caring and how you can get started with your own home care franchise.