Last Updated on March 8, 2022
Vietnam in summer is a dream destination. This is a season in accordance with Vietnam that we all know, and which spices up all the photos and videos from our social networks.
Incredible beaches and still not disturbed by human presence. Vietnam is full of places to swim in summer, but the most beautiful of these beaches is the secret, which you find yourself unexpectedly.
These beaches with translucent water will satisfy your desire to escape. Little is known, beaches in central Vietnam, such as My Khe, are becoming increasingly popular with surfers.
Vietnam's summer temperature and climate
Summer starts from the end of April to September in Vietnam; temperatures easily reach 37° or even 39° in extreme cases, but the feeling is often 10° higher. It is therefore recommended for the convenience of sensitive people such as babies or old people to go north, where the climate is more bearable.
North Vietnam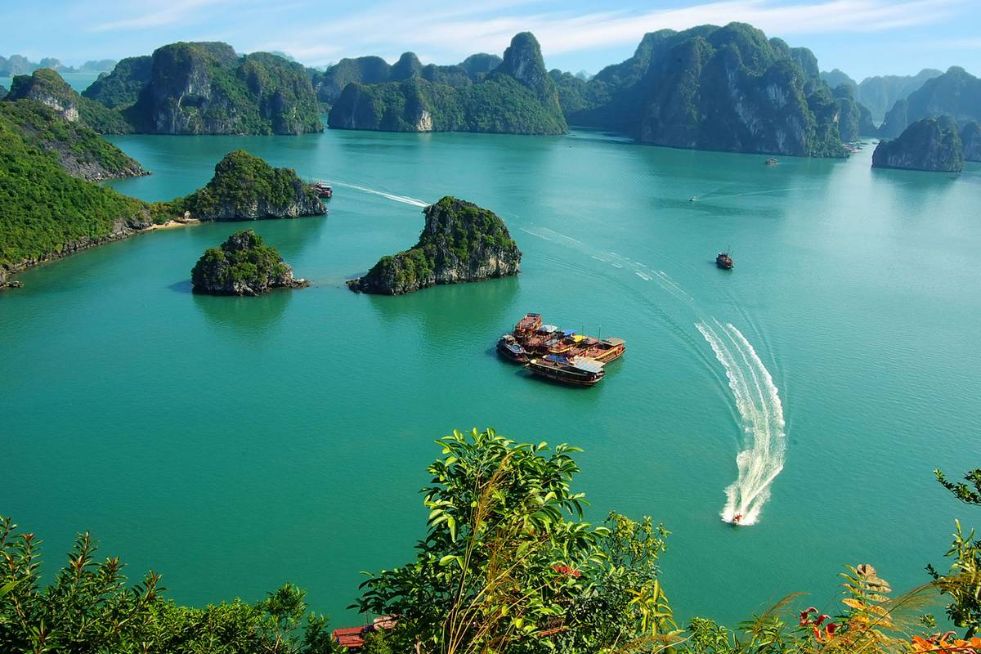 In the North, it is better to visit Ha Long Bay in April and May because in July the temperature is very high and the air around is very humid and therefore heavy. You will be disturbed by all this, and will not be able to enjoy the natural spectacle before your eyes. Anyway, Ha Long Bay tour is one of the best tours in Vietnam.
Central Vietnam
In Central Vietnam, temperatures, although high, support cultural visits, such as the Hue Royal Fortress or the Marble Mountains in Da Nang. As for the beach, you will see Vietnamese waves at dawn and at the end of the day at the beach. In fact, to protect the skin and maintain clear skin color, avoid sun exposure.
Therefore you will have a beach almost for yourself, but remember to use protective cream regularly to prevent burns. You will be able to sip various refreshing drinks like fruit juice, coconut, or smoothies which are sold at any time of the day.
South Vietnam
The further south you go, the lower the summer temperatures in Vietnam. In southern Vietnam, summers are a little cooler there because the temperature is not above 25° to 32°. Rains that occur infrequently in a fairly short duration, and increasingly help refresh the atmosphere and make it more bearable.
Rain and sun alternately. You also have to be careful in choosing a place to live because some areas are very easy to flood.
Like all precautions during hot weather; excessive physical effort is not recommended. Sunlight in the Central Region and an average of 4 hours per day during this season; which allows you to continue to enjoy the city.
The main places to visit in the summer in Vietnam
When you go there, the "sampan" trip is best suited to admire the limestone caves of Ninh Binh. This small boat is pushed by hand, or rather by male and female legs.
This small village, which has not been hit by mass tourism, is located almost 150 km west of Ninh Binh; more specifically for Thanh Hoa. Recently introduced to the Homestay concept, Tay / Thai ethnic group families welcome tourists for a few nights at their home. This is a perfect place for biodiversity enthusiasts
To enjoy the mountains and rice fields in Sapa, it is necessary to plan several days and nights at the location. You have a range of accommodation possibilities; a homestay in a luxury ecolodge. In the perspective of exchange and sharing; ideally is to immerse yourself in the daily lives of ethnic minorities.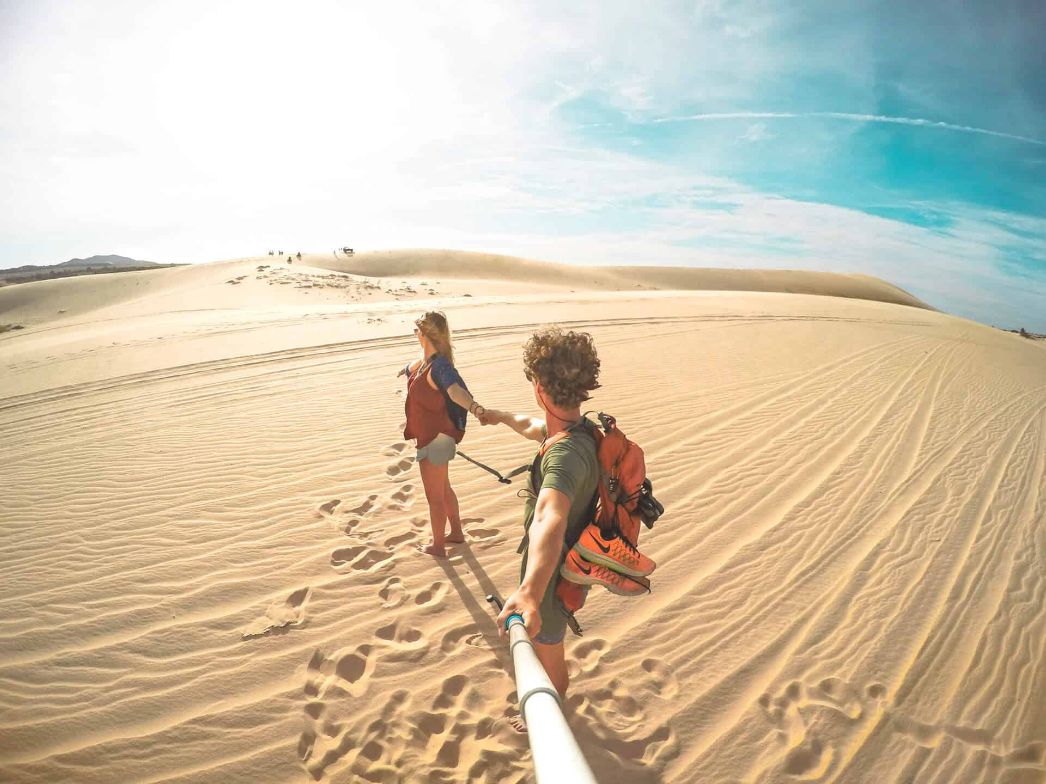 This seaside city is ideal for sea activities because of good wind exposure. Kite surfing, parasailing, surfing and other similar activities are often offered. This dune will even make you feel like you are in the middle of a desert in the United Arab Emirates.
Your summer vacation in Vietnam will be an unforgettable experience in your life.