Last Updated on January 24, 2023
Have you ever wanted to visit Washington DC? The nation's capital has a fascinating history, from the very beginning until modern times.
It was created in 1790 as a compromise between the northern and southern states, who both wanted their interests represented.
It also abolished slavery several months before the Emancipation Proclamation.
Today, it is a tourist hub, with nearly 23 million visiting in 2017, and that number appears to be rising.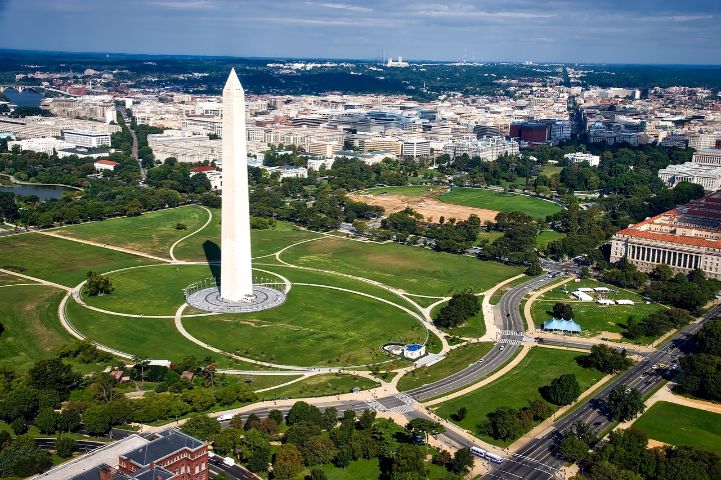 So, what is it about DC that makes so many people want to visit?  Actually, there are a lot of things, and we'll talk more about some of them in the paragraphs below.
1. National Air and Space Museum
Given our relatively short history with the sky and outer space, you might not think there'd be a lot to see, but there is. This museum has everything from the Wright Brothers' first successful manned flight to the Apollo 11 command module.
That's only the beginning. There's also the Albert Einstein Planetarium, and an IMAX theater, both of which delve into space flight, and give visitors a chance to experience it, at least virtually.
There's also an area that houses the Enola Gay, the plane that dropped one of the atomic bombs that ended World War II.
2. Museum of Natural History
If technology isn't your thing, there's also the Museum of National History, located in the National Mall.
One of the more recent attractions is a new dining area with a life-size Megalodon model suspended over it.
There's also exhibits on dinosaurs, ancient sea creatures, the origins of humans, and history of mammals.
There's also an exhibit that explores life and death in Ancient Egypt that explains how mummification evolved as a process.
There's even an exhibit on insects, which displays a whole collection of specimens from around the world. There's also an insect nursery, a 14 foot-tall model of an African termite mound that visitors can explore, a butterfly pavilion, and even a form of a petting zoo that hosts daily tarantula feedings.
3. National Archives
Have you ever wondered what they ended up doing with the Declaration of Independence? The answer is that they are kept in the National Archives, along with many other important historical documents.
This attraction also houses the surrender of Japan, the gun that shot John F. Kennedy, and a copy of the Magna Carta, a document dating from the 13th century which laid the groundwork for some of the first experiments in democracy.
It's interesting how much the Magna Carta and the Declaration of Independence have in common. Both were issued as a result of grievances and human rights complaints against an English king.
Said king attempted to ignore or nullify the documents, but their efforts led to violence. Nonetheless, the documents created a legacy and are still honored and admired today.
4. Lincoln Memorial
Hailed by many as the greatest president in American history, Abraham Lincoln is the subject of one of the most prominent monuments in the capital. We've all seen the images of our 16th president seated commandingly on a gigantic marble chair, but even that doesn't do justice to one of the most fascinating presidents in our history.
Lincoln was a lanky, awkward character, known for telling comedic stories and occasionally getting into wrestling matches in his youth, and often winning them as far as historians can tell.
He also had strong moral beliefs and a gift for words, but low self-esteem and a lot of personal doubt. Perhaps that's what made Lincoln so famous. He's the last person you would expect to be a hero the whole country needed.
5. National Zoo
What does the national zoo have to offer that other zoos don't? For one thing, it has pandas. In fact, a baby panda was born in the zoo in 2015.
Not only that, but it's also home to several different kinds of apes, as well as otters, red pandas, several South American animals and so much more.
If that isn't enough to keep you interested, you should probably know that it's free. If you're in our nation's capital and feel like seeing some live animals, stop by the national zoo.
6. Martin Luther King Jr. Memorial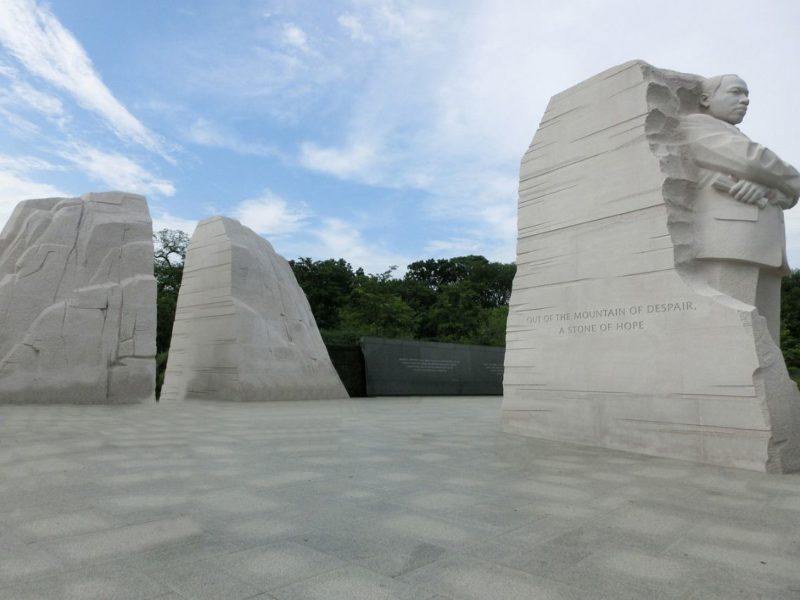 A rather new monument in the nation's capital, the Martin Luther King Jr. Memorial was put up in 2011. It shows one of our nation's modern heroes carved from a 30-foot-tall slab of granite.
The monument also contains several different quotes from Dr. King, as well as speeches and information about his life.
As if that weren't enough, this monument holds the distinction of being the first monument in the national mall to an African American. It's also the fourth monument in Washington DC to be dedicated to a historical figure that wasn't a president.
7. National Gallery of Art
Another free thing to do when you visit Washington DC, the National Gallery of Art is perfect for those interested in human creativity.
Comprised of two separate buildings, this museum contains an eclectic list of works from artists like Monet, Rodin, and Dali. There's also more contemporary works by American artists, and even a sculpture garden.
8. Escape Rooms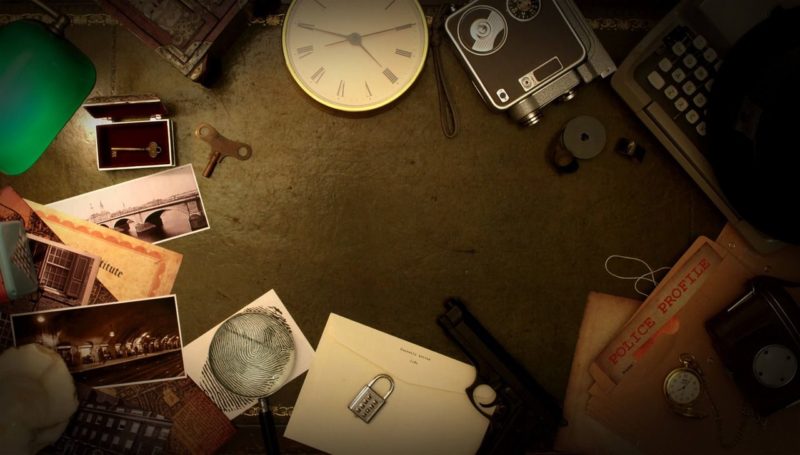 Though escape rooms don't have as much history behind them as most of the entries on this list, they can be just as fun. Some of the best escape rooms in DC are owned by Breakout Games.
Let's face it, if you're going on vacation, the entire point is to enjoy yourself. There's nothing wrong with going off the beaten path every once in a while.
What to do When You Visit Washington DC
There are plenty of reasons to visit Washington DC, whether you're into national history, or biology and world history.
You can visit memorials, like the Lincoln Memorial or the Martin Luther King Jr. Memorial. There are also museums like the National Air and Space Museum, the Museum of National History, and the National Gallery of Art.
You can also see the National Zoo, the National Archives, or even do a few escape rooms, if you're up for it.
These are only a few of the possible things to do and see in DC. We encourage you to do more research if you want to know more.
If you want to learn more about various businesses and skills or want a list of inspirational quotes, please visit more of our site.