The popularity of the writer who celebrated his 70th birthday on September 21, 2017 is huge. As for academic literary world though, there are still discussions whether he can be considered a great writer.
Stephen King is one of the most popular writers of our time. Everyone was talking about its talent right after his first novel Carried (1974) came out. Moreover, for the next 40 years, his works seem to never end in a fiasco even once. All his books were becoming bestsellers implicitly and film version of novels gathered record sales.
Due to King, such notion as mega seller appeared, which means a bestseller selling out by fantastic circulation. At the same time, the writer`s figure is always widely headlined. Some people believe that his books is a cheap fake, while others call him one of the deepest authors of our times.
He is, on the one hand, a determiner mass culture admirer and likes to call himself «a literary equivalent of French fries and Big Mac». On the other hand, he does not view his literature as rip-offs.
Despite whether he may or may not be considered a great writer, King`s novels are a true phenomenon in literature of the last decades, serious or mass. Researchers study his narrative style, language, nature of fears, and plots underlying causes.
Stephen King says that there will always be both, good and bad books. Bad books are for sell like hot cakes too.
If to speak about the author`s fears, he, in some sense, is afraid of everything. Fear of death, fear of what happens when we die, fear of changes, strangers, chaos, he calls even Bambi cartoon a horror.
It is commonly believed that King seeks to become popular through making people scared but in contemporary world, where maniacs and serial killers practically communicate with the audience directly, – from the newspapers pages and TV screens, and there are new frightening viruses around, air crafts crash, when the world already knows what concentration camps and atomic explosions are, it is not that easy to get people scared.
Reading Steven King`s books, one would never say that he likes laconism. However, in his article dated the year 1986, King told what every writer should know in order to be successful. Whom else to listen to but one of the best writers of our times.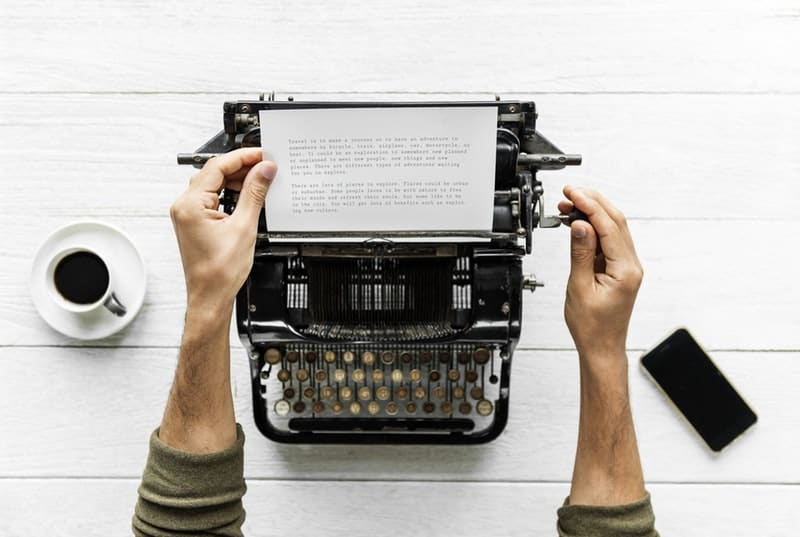 Be talented. What is a talent? For a writer, a talent means two things: publications and money. If you wrote something and got paid for your writing, it means that you definitely have a talent. How to understand whether writing is your thing? Good question. Definitely not after six unsuccessful stories to be written and not after sixty. If nothing worked out after 6 000 stories, it is better to make a shot at programming.
Be accurate. Mistakes, double space, orthography – keep a wary eye on it. If you bring over a draft to a publisher, make sure it is printed on tidy white paper. If there any many corrections in the draft, print it over again.
Self-chastise. If you did not make a score half of the draft – you are a lazybones. God only makes everything good at the first try.
Superfluity of words is no good. Make them gone. If you want to write, cut to the chase. Remove everything irrelevant, re-write and try to shorten a piece as much as possible.
Do not look through the guides working upon your first draft. Throw encyclopedias and vocabularies to the waste-bin. Did you make a mistake? There are two options: start looking for it in the dictionary interrupting your thoughts or to write somehow and correct afterwards.
Know your audience. An idiot only will send a story of a mother and a daughter discussing religion to Playboy. People do it all the time though. If you are into science fiction, read academic journals. If you are into poetry, read talked-about authors and send your poetry to the right places.
Write to entertain. Does it mean you cannot write some serious stuff? No. However, your serious ideas should hold up an interesting story and not vice versa.
Ask yourself: "Do I get pleasure?" the answer should not always be positive. However, if it is always negative, you should start working over a new project or a new career.
How to cope with critique. Show your draft to a certain amount of people. Ten people, for example. Listen carefully to what they have to say. Smile and nod. After that, look through the clauses they reached out. If seven out of ten were equally of the opinion that the personage is not interesting or a plot device is rather banal, that is the way it is then.
An agent? Forget about him. For now. An agent takes 10%. 10% out of nothing is nothing. While you do not have anything, agent has nothing to take from you. As soon as you need one, you will have no difficulty in finding one.
If things comes out badly, start over again. Murder of charity is against the law in civilized society. Things are different when it comes to writing.
It is all you need to know. If you were reading carefully, you will be able to write on anything at all.