Last Updated on March 8, 2022
Traveling around the world, you can't miss one of the most mysterious cities in Europe. What is it? It's the seventh most populous city in the United Kingdom and Scotland's second most populous city, serving as the capital- Edinburgh.
This magnificent place attracts millions of tourists every year. Having been there and heard a lot, there are probably still some facts that your philosophy has even not dreamed of. Not only is it the city full of historical monuments, but also surprising mysteries. If you want to learn something more about them before visiting Edinburgh, you'll find them in this article.
The Edinburgh Festival Fringe is the largest in the world
As you probably know, Edinburgh is famous for its annual festivals held in August. They have been organized since 1947. And although they are commonly called as the Edinburgh Festival, there is no one single festival during that time, but many separate and unrelated events, among which the biggest are the Edinburgh International Festival and the Edinburgh Festival Fringe.
The latter is the world's largest arts festival, at which thousands of people arrive from all over the world. Even if they don't have any family or friends in Edinburgh, they can hire a car from Edinburgh Airport to get to the heart of the city. Also, it's recommended to book a room in the hotel in advance as in high season there may be difficulty in finding any vacancies.
Edinburgh as an inspiration for Harry Potter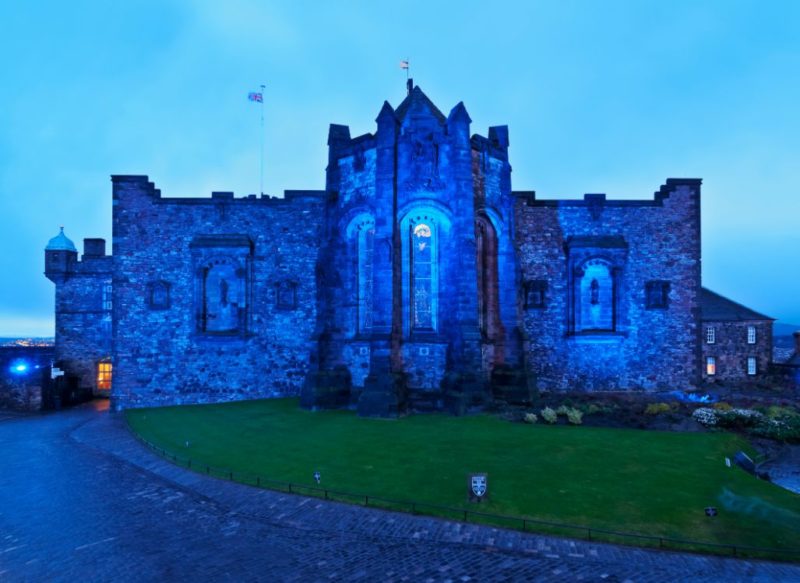 Did you know that Scotland is the home of J.K. Rowling- the author of the Harry Potter books? She came up with the idea of writing a story about a young wizard in one of the cafés on Royal Mile in Edinburgh and wrote most novels while living in the city. Moreover, the writer found lots of inspiration there.
For example, she named some characters after real people who were buried in Greyfriars Kirkyard, such as Thomas Ridell and William McGonagall. Some of the scenes were also shot in Edinburgh, at the graveyard mentioned above or on Victoria Street. While visiting the capital of Scotland, you can even take the Potter trail to explore relevant sites.
You'll find a knighted penguin at Edinburgh zoo
Have you ever heard of a knighted penguin? No? Maybe because there's only one such a penguin in the world and it lives at Edinburgh zoo.
As surprising as it sounds, it's true. Its name is Sir Nils Olav, and its main duties are inspecting and brigading the Norwegian Royal Guard. Apart from this titled animal, Edinburgh zoo also houses Koalas and Giant Pandas, which aren't met in any other zoo in the UK.
The castle was once home to an Elephant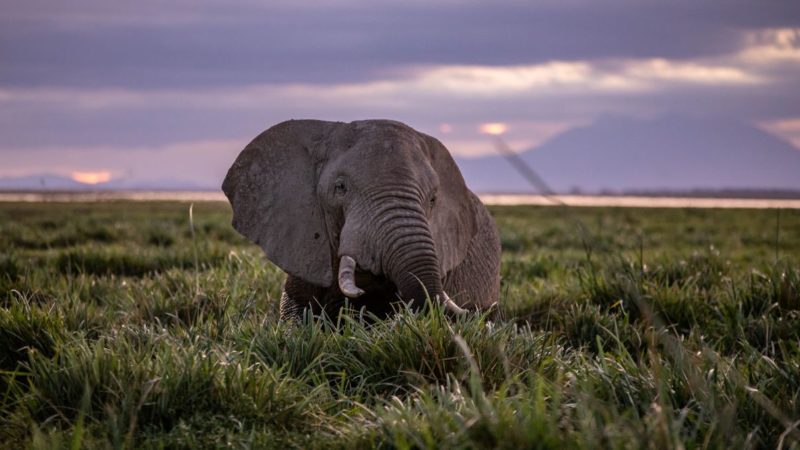 Another shocking fact may be information that in 1838 Highlanders coming back from Sri Lanka brought with them an elephant, which became a regimental mascot in the castle. While living there, it supposedly lost its heart for beer.
The world's first fire brigade comes from Edinburgh
Can you imagine that the world's first fire brigade comes from Edinburgh as well? This fire service was created in 1824 under the command of James Braidwood after a series of damaging fires in the Old Town. Eight years later, Braidwood went to London to form a similar brigade in the capital of England.
The landscape was formed by a Glacier
If you've been to Edinburgh at least once, you know that it delights with a variety of views. It's one of the cities worldwide where there are both mountains, hills, and sea. That is caused by a glacier that shaped the landscape of the capital of Scotland thousands of years ago.
Rose Street was once home to Brothels
The last tidbit of news about Edinburgh is the fact that one of its streets, and more precisely Rose Street was in the 18th century home to around 100 brothels. That's probably the reason for its name. However, now you will no longer find such a place there since the street is currently rife with pubs.
When it comes to streets, it's also worth mentioning that the Royal Mile, which is the most popular street, isn't actually a mile long, but one mile and 107 yards.
Overall, Edinburgh is still concealing many mysteries, which aren't probably known even by its city dwellers. But this is why people love this city so much, and they come back there every year. Its incredible atmosphere makes them feel like in ancient times.