Last Updated on January 24, 2023
RTA or Ready To Assemble kitchen cabinets are an alternative to pre-assembled cabinets that have seen a surge in popularity in recent years. Also known as flat-pack furniture, they are immensely popular amongst those of you who are looking to get yourself the perfect cabinet for your kitchen but at the same time are on a strict budget and can't break the bank when doing your cabinet shopping.
The reason they come at a cheaper cost is that the manufacturer is saving time and money not having to assemble the product themselves cutting down on overheads and other costs meaning that they can pass the savings on to you, the customer. However, before you buy ready to assemble cabinets from wholesalers or retailers, there are a few things you should know.
The first is that there is a broader range of ready to assemble cabinets as opposed to pre-assembled cabinets; this helps you in the aspect that you have more chance of finding the perfect cabinet to complement the existing design of your kitchen. This is very important as the kitchen is one of the few communal areas in the house where family and friends tend to gather and is also high up on the agenda of potential buyers of your home. So, if you have a kitchen cabinet that sticks out like a sore thumb this can sometimes put them off entirely or can have an effect on the value of your house/home.
So it is imperative that you take the time or seek consultation from an interior designer to get an idea of what style of ready to assemble cabinet is perfect for the style of your kitchen. After all, there are thousands of different choices, so it's not an easy decision to make.
You'll also want to ensure that the wood that the cabinet is made from is robust, dependable and also sustainable. After all, you don't want to have to buy yet another cabinet a few years down the line as you've compromised on quality by opting for a cheaper kitchen cabinet.
You'll want the wooden frames of the cabinet doors also to be stable, and when you're putting a coat of paint on the cabinet, you'll want to apply this with a brush instead of a spray.
These are the main features you'll want to be looking for in high quality ready to assemble kitchen cabinet. If a cabinet lacks any of these features or looks like it has been designed either in a rush or poorly you're going to want to give them cabinets a wide berth.
If you follow the points made today, then you will lessen the chances of making a mistake when it comes to buying your kitchen cabinet. The time and effort you put into market research and shopping around for the perfect kitchen cabinet will pay off not only because it will suit your kitchen perfectly but at the same time can sometimes add to the value of your home. This will entice potential buyers.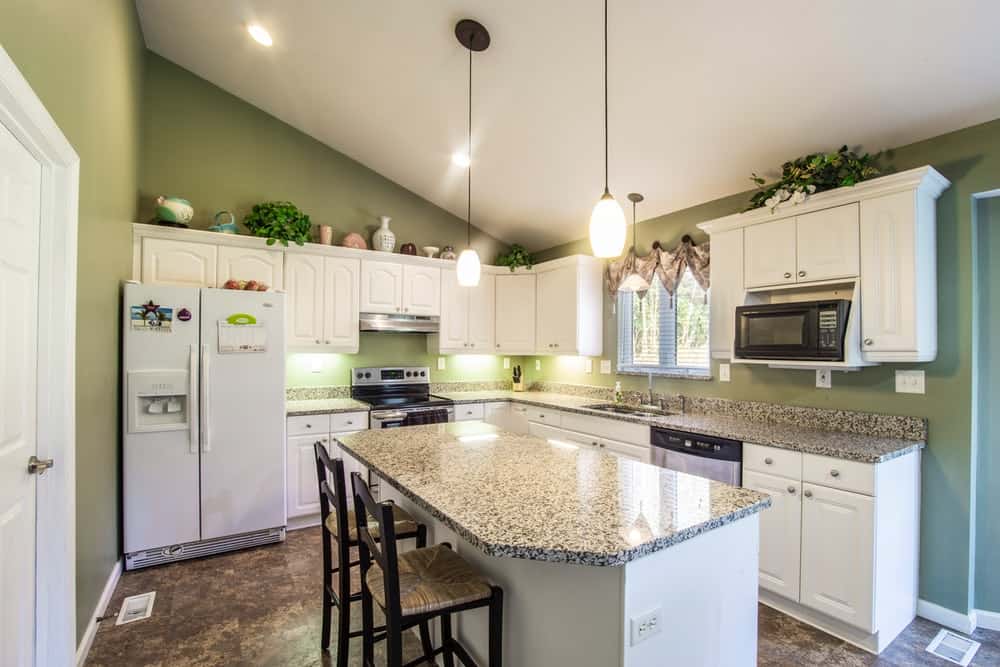 After all, the two main rooms that they will be paying the most attention to is the bathroom and the kitchen so at the same time you have to spend a lot of attention to how you present the room to guests and how to furnish it.
It is also worth sometimes hiring the services as we've mentioned of an interior designer; as they will have a wealth of knowledge required to see the perfect style of the cabinet for your kitchen that will complement the existing style.