Last Updated on May 7, 2021
Fine jewelry is like fine wine – it gets better with time. But unlike picking from red or white, it's more complicated when it comes to sparkling jewels. After all, diamonds are perhaps one of the biggest purchases you'll ever make. 
But before you choose between an emerald and a princess cut, have you ever wondered why diamonds are the symbol of eternal love?
Why Diamonds are the Most Romantic of Gems
Diamonds have long been a symbol of royalty, beauty, and strength. 
The Greek word for diamond means 'unconquerable' or 'invincible'; which makes sense because it's the earth's hardest mineral. Giving your loved one this precious rock is therefore, a symbol of your unyielding devotion. Similar to a diamond's strength, your affections will not change, regardless of time or elements.
This dazzling gem's hardiness is also quite practical. A gemstone's durability is measured in 'Mohs' Hardness Scale', ranging from 1 to 10 (from softest to hardest). Diamonds rank at a perfect 10. So whether you pick a diamond bangle or a princess cut ring, you know that your special someone will look stunning, wherever and whenever they decide to wear it.
If you're still unsure of buying your significant other such an expensive item, consider that diamonds have been given as gifts for more than 544 years. The first diamond ring was commissioned by Archduke Maximillian of Austria in 1477, to be given to his betrothed, Mary of Burgundy. This began the long tradition of engagement and wedding rings.
Although diamonds are still a symbol of luxury, you have more options today. Aside from the standard round, colorless gem that's often seen on rings, you can now choose from non-traditional styles that involve more colors, lab-grown diamonds, as well as rare moissanite stones.
The trick is knowing where to shop. If you're looking for unique pieces that are affordable and beautiful, you'll find your perfect jewelry at Barkev's.
Why Choose Barkev's Unique Jewelry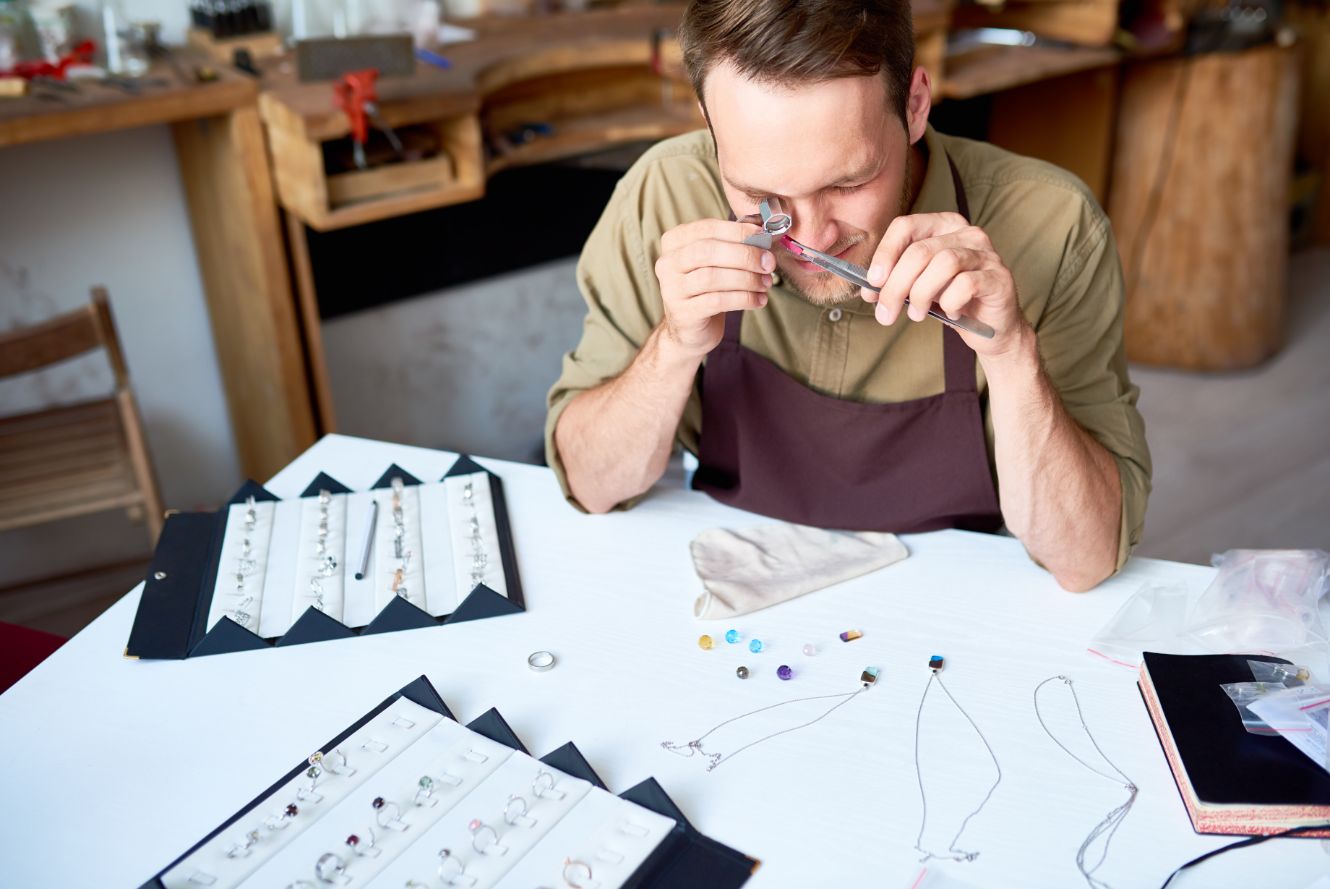 Established in 1981 by Barkev Meserlian, Barkev's Jewelry is known for their signature unique designs that are proudly made in the USA. Aside from traditional white diamonds, they also offer non-traditional jewelry that includes black-and-white engagement rings and feminine morganite accessories. 
Barkev's caters to modern couples who may want something out-of-the-box. Dark, bold, and vivid colors are trendy nowadays, and most would-be brides want engagement rings that represent their personalities. Diamonds don't need to be 'white'. In fact, you can have fun with colors that will catch the eye of family and friends!
What sets Barkev's Jewelry apart is their careful attention to detail in everything they do. From their responsive customer support to their user-friendly website, they make it easy to choose the ring of your dreams. Their Diamond Search option will help you narrow down your search to the Shape, Carat, Color, Price, and Clarity that you want.
No time to pick out a ring? Don't worry – Barkev's offers unique engagement rings under $1,000! This hand-picked collection features great cuts and excellent quality jewelry for the budget-conscious couple. For those that have more time on their hands, you can ask for a FREE sample you can try for up to five (5) days at the comfort of your home. 
Shopping for engagement and wedding rings doesn't need to be stressful. When you shop at Barkev's, you get financing options, friendly customer service, and handcrafted jewelry you will want to wear every day. They also offer free shipping and a 30-day money-back guarantee (for U.S. orders). 
How To Pick Jewelry for Your Wedding Day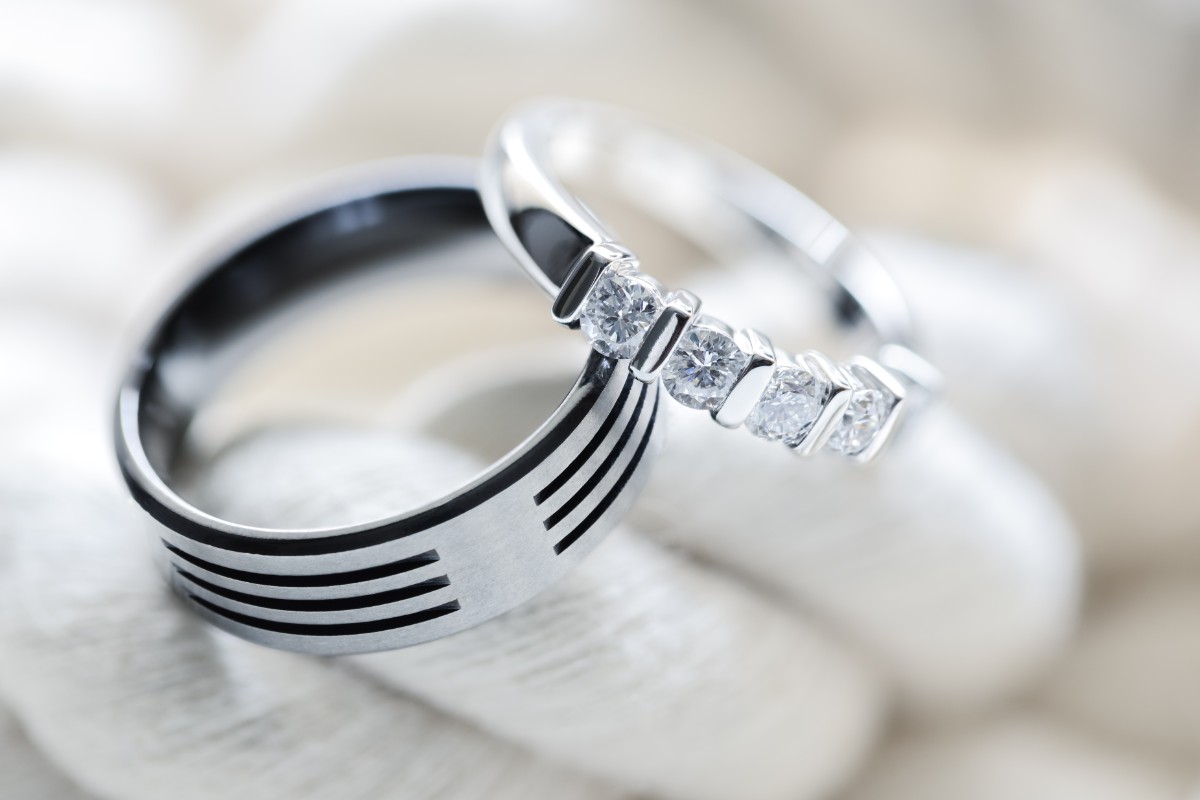 Have you thought about what jewelry you will wear when you walk down the aisle? 
The right jewelry is like icing on the cake. Your natural beauty will glow even brighter with proper accessories such as rings, bracelets, necklaces, and earrings. But it can feel overwhelming to pick jewelry for such an important occasion. 
Whether it's months or days away, here are some tips to help you choose what to wear on your wedding day:
Start with your wedding dress.

The cut and color of your dress can determine the type of jewelry that will complement your overall look. For instance: a champagne-colored gown with a sweetheart neckline will look lovely with a short necklace or choker. You can forego a necklace too, in favor of chandelier earrings.

Less is more.

Every woman wants to feel like royalty on their special day. But take inspiration from real royalty, like Kate Middleton or Megan Markle, in terms of picking accessories. The golden rule is: the fewer the better. Focus on one or two pieces that you love and avoid stacking trinkets on top of one another.

Incorporate something old.

Pick items that mean a lot to you, like your grandmother's bracelet or maybe your mom's pearl necklace. If you have loved ones who can't make it on your wedding day, their items will serve as memorable pieces you carry with you once you walk down to your new life.
Don't just focus on your wedding rings. Necklaces, bracelets, or earrings can set the entire mood of your ensemble as well. If you're still undecided, Barkev's has a collection of lovely jewelry that can complete your look. 
Beyond Engagement Rings and Wedding Bands…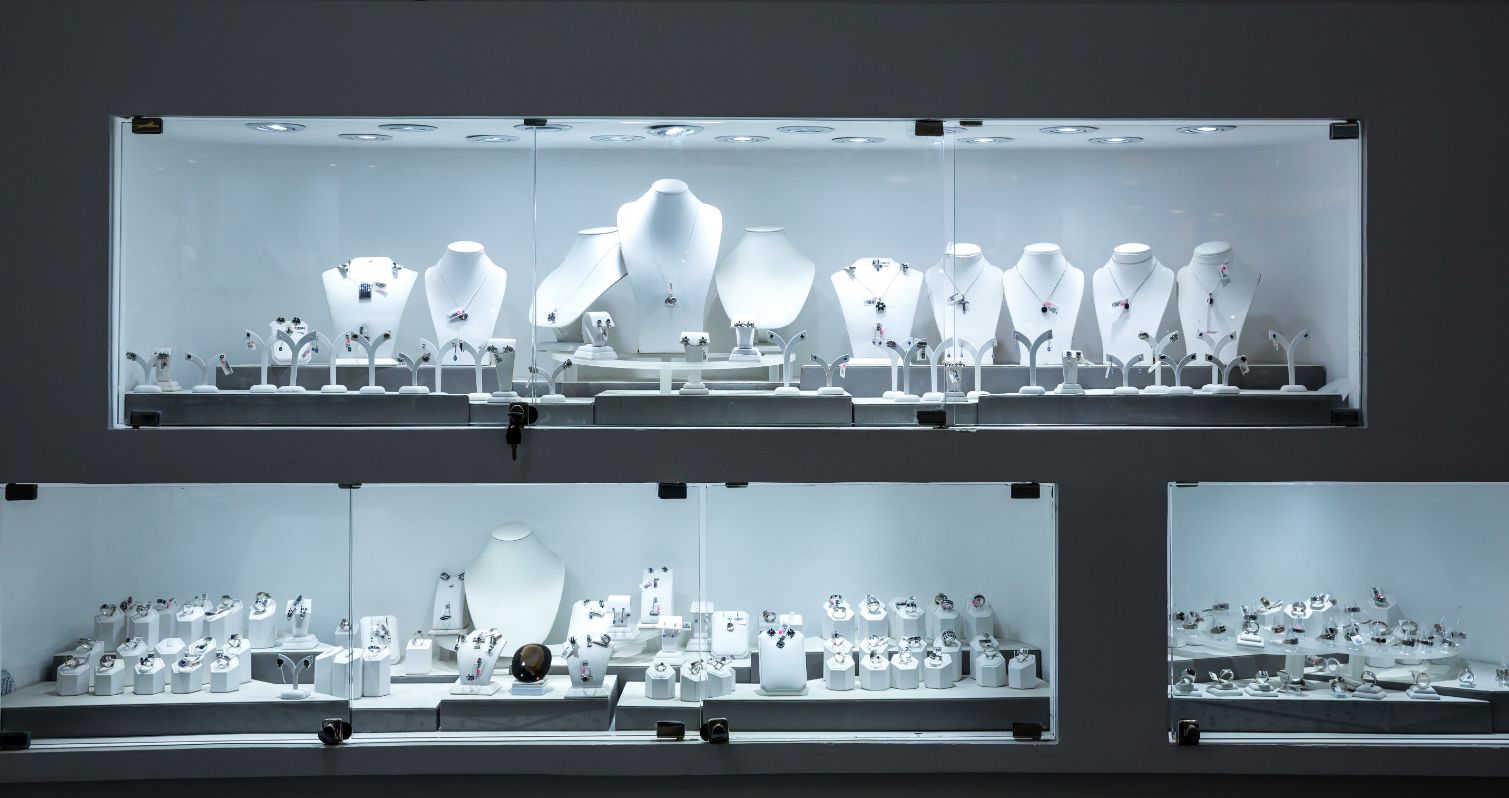 While most people buy diamonds for wedding anniversaries or engagements, it's in fact, a fantastic surprise for just about any event or holiday throughout the year. Gemstone necklaces for example, are great for special occasions such as Mother's Day or Christmas. Halo stud earrings on the other hand, make amazing gifts for birthdays, graduations, or promotions.
Barkev's Jewelry has a huge collection of fine, exquisite accessories for men and women. From classic round white diamonds to its equally impressive morganite alternative, there's jewelry with your name on it. Barkev's diamonds are also GIA-Certified, which means they have undergone a rigorous certification process to ensure they meet the world's standard for Clarity, Color, Cut, and Carat Weight.
So if you're looking for a present that lasts a lifetime, Barkev's diamonds are an exceptional choice. 
Don't just think of jewelry as something romantic. Rather, they're timeless pieces that symbolize special feelings and mark significant milestones in our lives.