Last Updated on September 23, 2023
Who Is T.I?
Clifford Joseph Harris Jr., professionally known by his stage name T.I, is an American rapper, singer, songwriter, record producer, actor, film producer, author, and entrepreneur.

As a rapper, T.I is credited for popularizing the hip-hop subgenre of trap music, along with rappers Jeezy and Gucci Mane.

He has received at least 170 award nominations and bagged more than 60 of them, including:

• 3 Grammy Awards,
• 3 BET Awards,
• 11 Billboard Music Awards,
• 2 Vive Awards, and
• 2 Ozone Awards
Quick Facts
| | |
| --- | --- |
| Full Name: | Clifford Joseph Harris Jr. |
| Popular Name: | T.I. |
| Gender: | Male |
| Birth Date: | September 25, 1980 |
| Age: | 43 years |
| Parents: | Clifford Harris Sr. and Violeta Morgan |
| Siblings: | Precious Harris (deceased), Brice Harris, and LaTeisha Harris |
| Birth Place: | Atlanta, Georgia |
| Nationality: | American |
| Ethnicity: | African-American |
| Education: | Riverdale High School and Frederick Douglass High School |
| Marital Status: | Married  |
| Sexual Orientation: | Straight |
| Wife/Spouse: | Tameka Cottle |
| Children: | 7, including – King Harris, Major Philant Harris, and Heiress Diana Harris (from his current marriage to Tameka Cottle), Domani Harris and Messiah Ya'Majesty Harris (from his past relationship with Lashon Dixon), Deyjah Imani Harris (from his past relationship with R&B musician Ms. Niko), and Zonnique Pullins (a stepdaughter through his marriage to Tameka Cottle) |
| Dating: | N/A |
| Net Worth: | USD 70 million  |
| Source of Wealth: | Rapping, Singing, Songwriting, Record Producing, Acting, Film Producing, Writing, Endorsement Deals, and Other Ventures |
| Height: | 5′ 8″ (1.73 m) |
| Weight: | 65 kg; In pounds: 143 lbs. |
Early Life and Career Information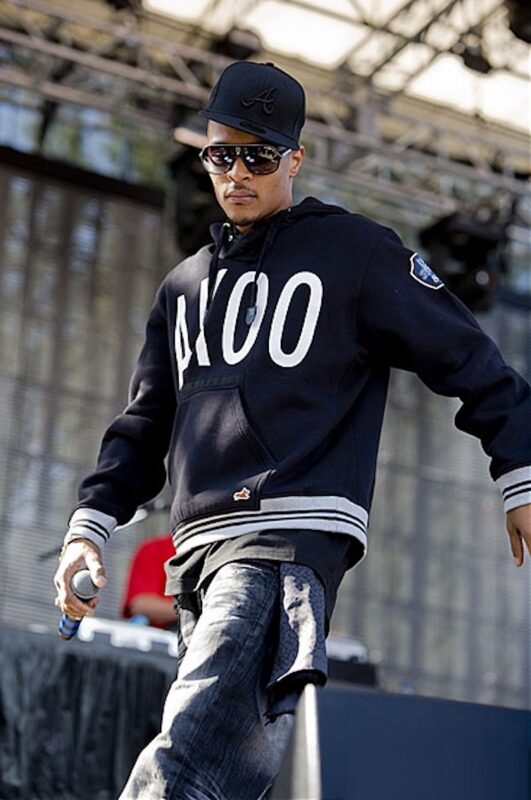 T.I was born on September 25, 1980, in Atlanta, Georgia, to Clifford "Buddy" Harris Sr. and Violeta Morgan. He discovered his rapping talents at the age of eight years and would later drop out of Frederick Douglass High School to pursue his musical ambitions full-time.

T.I signed his first major record deal in 1999 with LaFace. In 2001, he teamed up with his fellow Atlanta-based rappers and longtime friends Big Kuntry King, AK, Mac Boney, and C-Rod to found the southern hip-hop group, P$C. The same year, he released his debut studio album, I'm Serious.

After he was released from LaFace, T.I signed with Atlantic Records and in 2003, he launched his own label imprint known as Grand Hustler Records. He released his second and one of his most successful studio albums to date, Trap Muzik.

Banking on the success of Trap Muzik, T.I released his third album in 2004, titled Urban Legend. The following year, he released a collaborative album with P$C, titled 25 to Life.

He has since released eight other studio albums, including:

• King (2006)
• T.I. vs. T.I.P. (2007)
• Paper Trail (2008)
• No Mercy (2010)
• Trouble Man: Heavy Is the Head (2012)
• Paperwork (2014)
• Dime Trap (2018)
• The L.I.B.R.A. (2020)

In addition to rapping and singing, T.I has also pursued a career in the film industry, both as an actor and film producer. He made his acting debut in the 2006 film ATL.

Other films that T.I has featured in include:

• American Gangster (2007)
• Takers (2010)
• House of Lies (2013)
• Entourage (2015)
• Ant-Man (2015)
• Roots (2016)
• Sleepless (2017)
• Krystal (2017)
• Ant-Man and the Wasp (2018)
• Monster Hunter (2020)

As an author, T.I has since written two novels – Power & Beauty and Trouble & Triumph.
T.I's Net Worth
As of 2023, T.I had a net worth of $70 million. A big chunk of his wealth comes from his successful music career.

Paper Trail remains T.I's best-selling album to date, with over 2 million copies sold. His other commercially successful albums include Trap Muzik and Urban Legend which sold 1 million copies each, as well as T.I vs. T.IP, which sold over 1.5 million copies.

Besides album sales, other ways T.I earns from the entertainment industry include touring and filmography. And like many rappers, T.I has also signed quite a few lucrative endorsement deals. Some of the brands he has worked with include Chevrolet, Champs Sports, and the former hip-hop-based social networking website, StreetCred.com. In fact, credible reports indicate that T.I. earns an average of $12 million annually, with $2 million of that coming from endorsement deals alone.

The following are other businesses associated with T.I.:

• Club Crucial, a nightclub based in Bankhead, Atlanta, which he exclusively owns
• V Live, a strip club based in Atlanta, which he launched in June 2016
• A.K.O.O (which stands for A King Of Oneself) – a clothing company that deals in urban apparel, including lightweight T-shirts, sweaters, cardigans, leather jackets, quality denim, and embroidery wovens
• Tidal, where he owns a minority stake in the music streaming service along with fellow artists like Jay-Z, Beyoncé, Lil Wayne, Madonna, Rihanna, Kanye West, Nicki Minaj, etc.
Lessons from T.I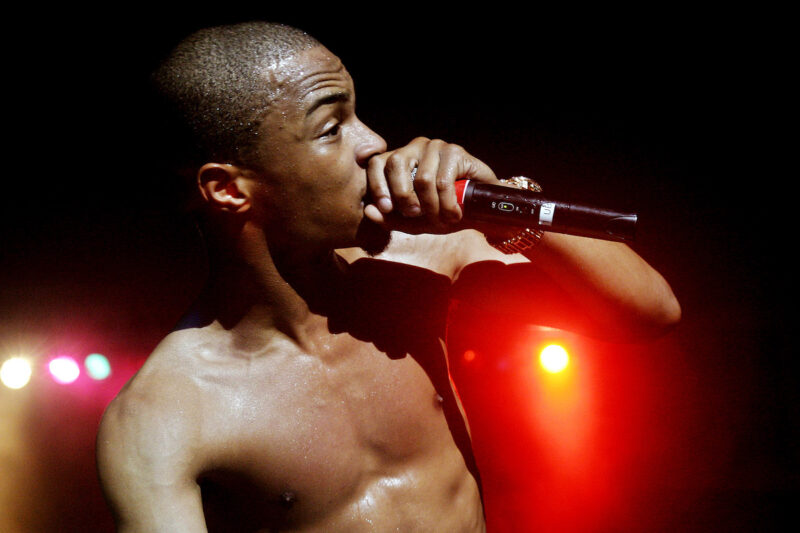 1. Start early

At the age of eight years, many kids are still ignorant about their talents. But the same cannot be said about T.I, as that's the age he began to rap.

2. Cast your net wide

T.I. may have established himself as one of the best rappers on the planet. But he doesn't earn exclusively from music-related ventures, as he has also pursued a successful acting career. Not to mention, he is an astute investor with keen interests in the entertainment and fashion industries.

3. Leave your mark

When history books are written, T.I. will stand out as one of the rappers who popularized the hip-hop subgenre, trap music. He has truly left his mark in the hip-hop world.
Famous Quotes by T.I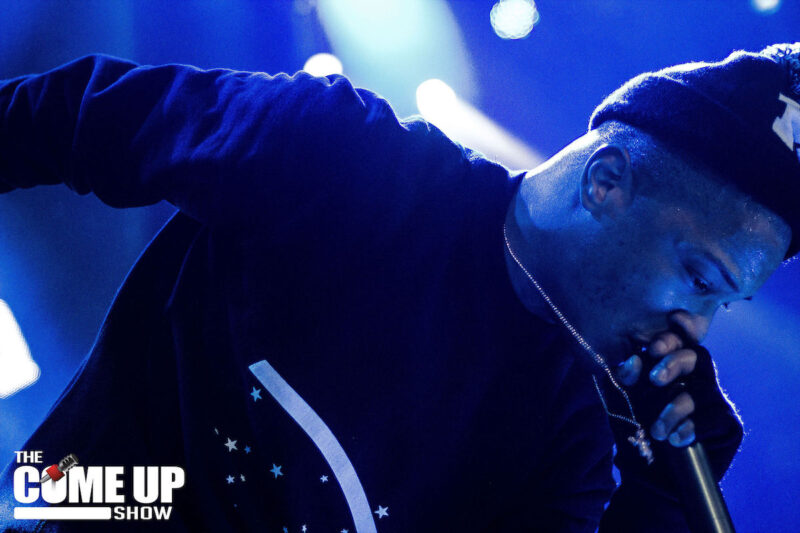 "Don't let your emotions overpower your intelligence."
Even when I lose faith in myself there is something in me that speaks through and says I am not finished yet.
God will take you through hell, just to get you to heaven.
"If you don't respect nothin' else, you will respect this hustle."
Never mind what haters say, ignore them 'til they fade away.
Wrap Up
T.I. is one of most gifted rappers on the planet. Since he broke onto the scene in 1999, the rapper has continually commanded the spotlight by releasing powerful tracks every year.