Last Updated on January 24, 2023
Adobe Photoshop. The default tool almost every creative runs to when they need anything done. This is not surprising of course, knowing the magic the tool does to almost any project you work on. No matter how impossible a client request may be, there's always a way to do it through Photoshop.
Sounds like Photoshop's perfect, right?
Well, as perfect as it may seem to you right now, there are actually simple ways to make it better.
Why is Photoshop Even a Big Deal?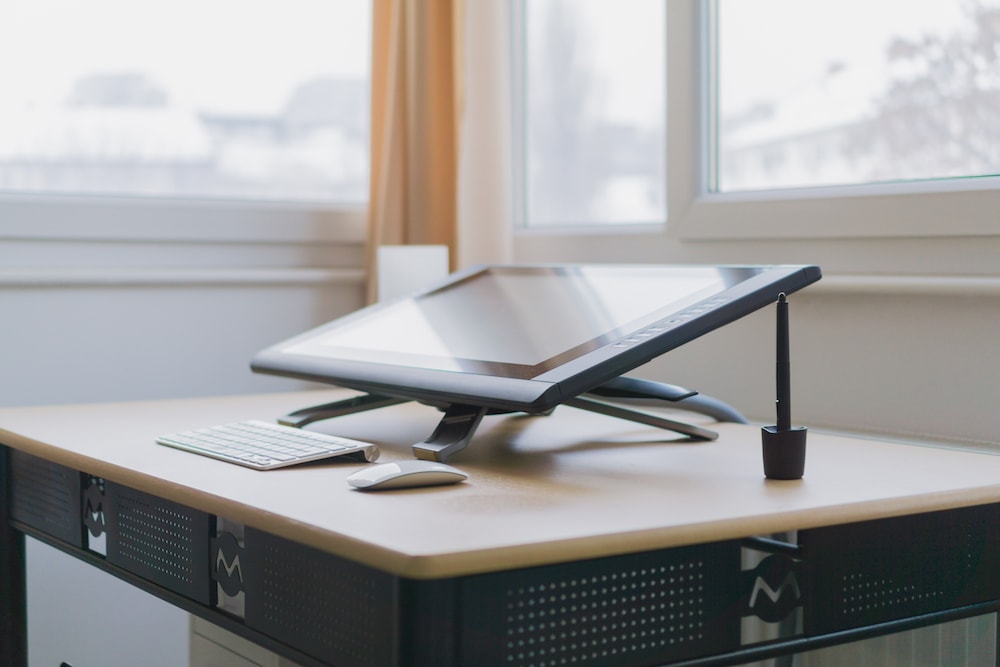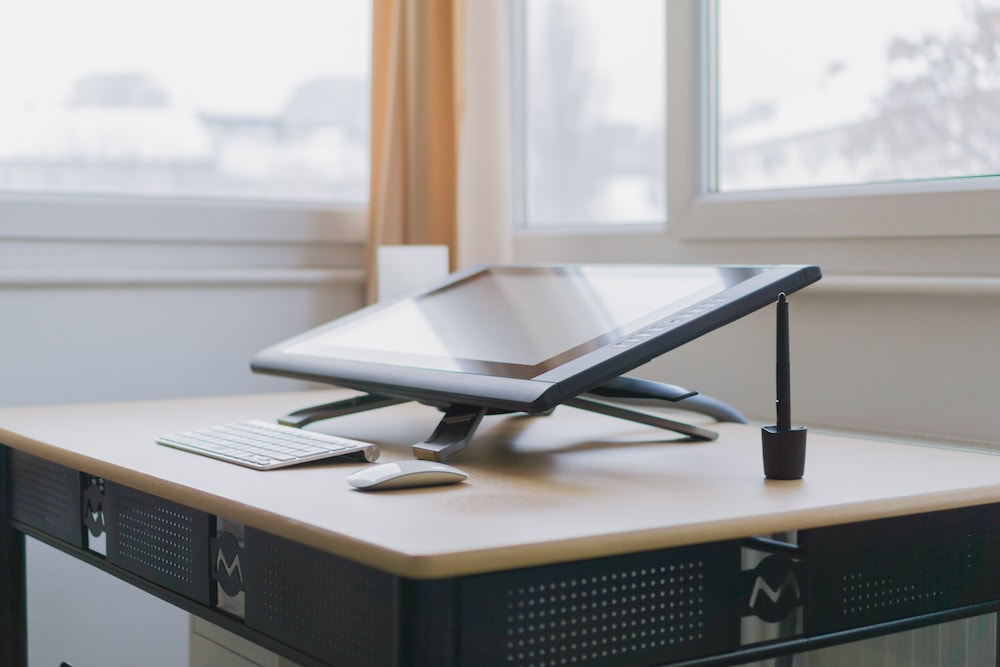 No matter where you go, people are always mentioning Photoshop, especially when they're talking about the creative field. Why is Photoshop such a big deal in creative circles, when there are so many other tools one can use to do their work well?
Well, there are just so many things Photoshop can do, especially for the professional designer. A lot of people (especially the non-creatives) see Photoshop as a bad thing, as something that distorts the human image in so many ways. But when you look at the amount of benefits it has, especially when it comes to the work of a true professional, you'd start seeing it in a different life.
See those posters you admire, or the images you look at when you go online or even on print media? There's a huge chance those are a result of some serious Photoshop work. Photoshop has become the go-to program for creatives everywhere, whether they need to layout a design or tweak an image to fit the design requirements. It even allows you to add effects, creating the exact look you're looking for.
Hoping to make an image look older? There's an effect for that. Hoping to make the colors look more radiant? Photoshop lets you do that. Adding some effects on your text to make them pop out some more? You can do that with just a few clicks. Without a doubt, Photoshop has become the superhero of creatives, allowing them to do so much more with their work. It's the exact thing you turn to the moment you want to turn a creative idea into something you can see.
Making the Most Out of Photoshop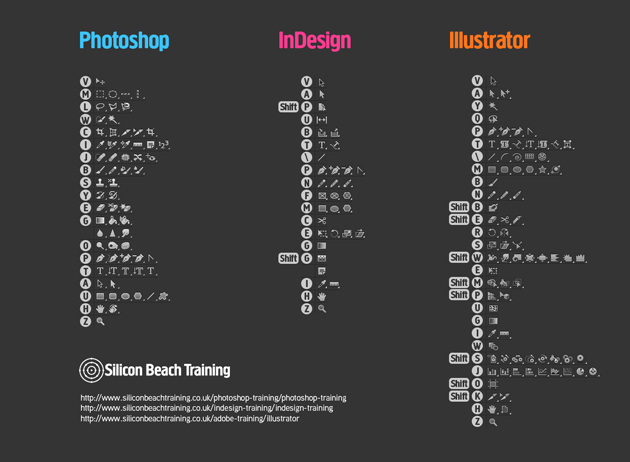 Click to download as a 1920 x 1080 background
If you're a Photoshop beginner, you have to make sure you start with the basics. Sure, more advanced users have cool tricks that you probably want to try right away. But remember – they got to where they are because they worked their way to there from the basics.
Here are a few tips you have to remember before starting out:
Learn the shortcuts.
You can't rely on your mouse all the time. For you to work faster, keyboard shortcuts would take you places. Look at tools you feel you're going to use more frequently than the others, like the move tool, the paintbrush tool, the eraser tool, and other similar features. Then, once you have your list, start looking at the keyboard shortcut corresponding to each tool and memorize them all. Your list may be long, but with frequent practice, you'll have all of them in your head in no time.
Study the basics of color.
Just because Photoshop allows you to use a wide range of color for your work does not mean that you can use them all at the same time. Know the basics of color so that you can maximize the tools that come with Photoshop while making sure your work is as appealing to your audience as possible.
From here, you can check out the color-related functions that Photoshop offers. Knowing the difference between saturation and vibrance, for example, is important. Vibrance allows you to increase the saturation for colors that lack the saturation you need, while saturation allows you to increase a color's intensity.
Know what effects you'll use the most.
The effects you need would depend on the kind of projects you work on. When working with text or other specific elements for example, you would want to find out how to add a drop shadow, or use an outer glow. You can also add pattern overlays or add some blurring to any of the images you're using.
By starting with these basics first, you can create decent work without going too technical.
Know what kind of work you'll be doing.
Without knowing what kind of work you want to focus on, it would be hard for you to figure out what tricks you should learn first. Knowing what specific functions you need from your Photoshop version would help you figure out what top put on top of your list. Photo editing, for example, may require you to use effects and functions that won't be as useful if you're working mostly with typography. This means that if you're concentrating on learning how to use typography for now, then learning how to remove any red eye would not have to be part of your priority list.
Don't limit yourself to what's readily available.
One thing that makes Photoshop amazing is the fact that it has so many tools and functions. In fact, a lot of people would think that Photoshop is one of the most perfect programs ever created.
Well, guess what. There are ways for you to do more. Push your boundaries as a designer and begin exploring the other plugins that you can install. This would allow you to take your work to the next level.
Amazing Photoshop Plugins that will Make Your Life Easier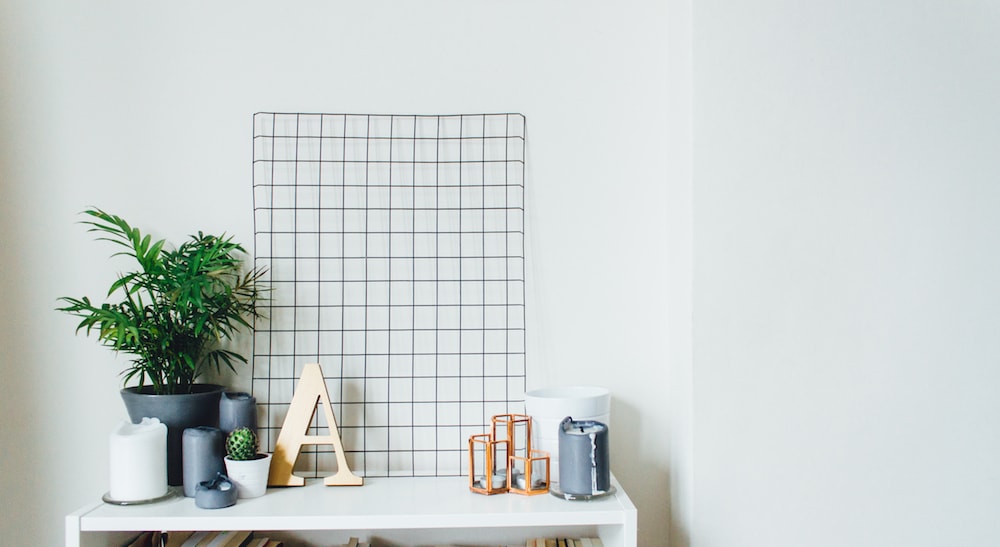 So what kind of plugins can you add to make your work even more amazing than it is now?
Again, the need for these plugins would depend on what kind of work you do. Once you pinpoint your forte or niche, you can easily see what kind of additional tools you would need that Photoshop does not have at the moment.
There may also be instances when Photoshop already has a tool similar to any of the plugins listed below. But this does not mean that you should close your mind to using it. After all, there's a reason why these plugins were created – it's because Photoshop's version lacks the full functionality that some of these plugins have.
Some of these are paid, while some of them, you can download for free. Although there may be instances when you feel that the free tools are enough for now, you also have to remember that your skills are worth investing on. Don't close yourself from downloading a paid plugin just because you don't want to spend any money.
In the same way, don't buy a plugin just because you feel that if it's paid, it had to be good. Although these tools do their jobs well, some of them, you may not end up using. Think about whether they can be useful for the specific projects you do. This keeps you from incurring unnecessary costs. After all, there may eventually be new plugins that you would need more.
Here's a list of great plugins that a lot of pro Photoshop users have. These amazing plugins allow you to do even more than what your Photoshop is already doing for you at the moment. Look at the specifics of each plugin and decide whether they're for you or not. If their capabilities sound like good solutions for some of your current challenges, then download them right away.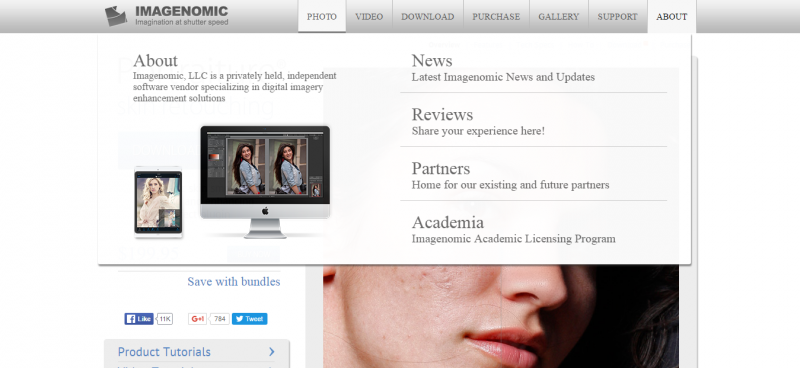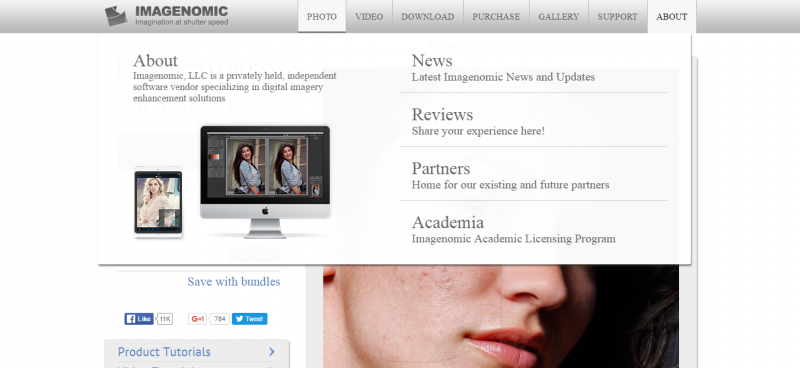 One of the most common jobs people do on Photoshop is improving on the appearance of portrait shots. Removing blemishes, improving shadows, adding enhancements – all these and more allow you to create images that epitomize perfection. Well, Portraiture is the best tool for these tasks. The tool allows you to retouch facial shots, with its capability to heal, smoothen, and enhance portraits for you.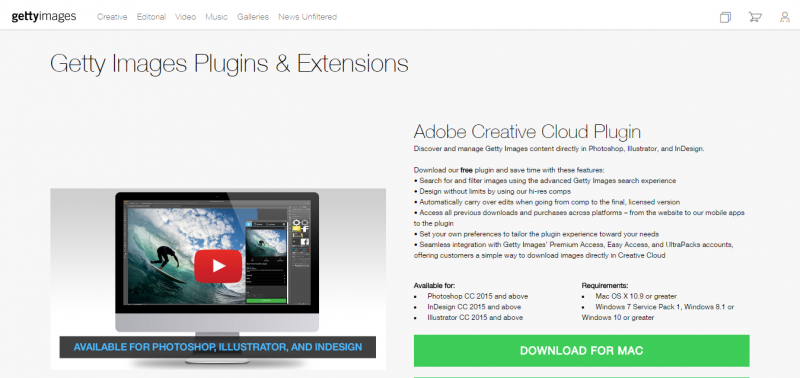 If you're working on a project and have no usable images left in your own stash, you'll probably end up looking for stock images you can use. Getty Images is a repository of stock images that you can use directly from Photoshop, giving you access to photos that will match the theme of the project you're currently working on.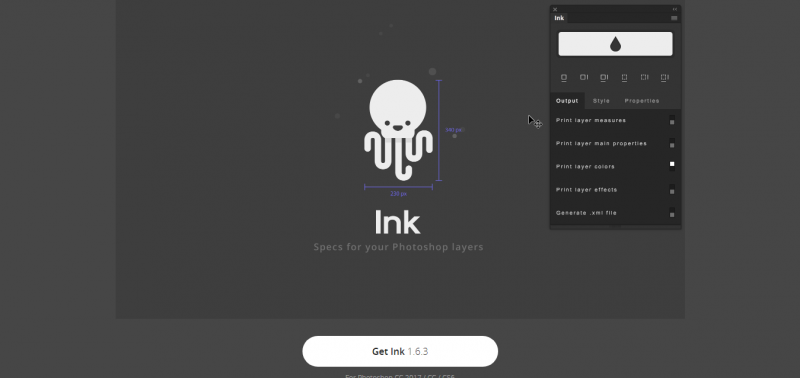 When you're working with an entire development team, there will always be people in there who have little to no knowledge of Photoshop. This means that you'll need a lot of information to make it easier for them to understand. With Ink, you can add information about typography, effects, sizes, and other useful facts meant for developers, content creators, and other team members involved in the project.
PSD Cleaner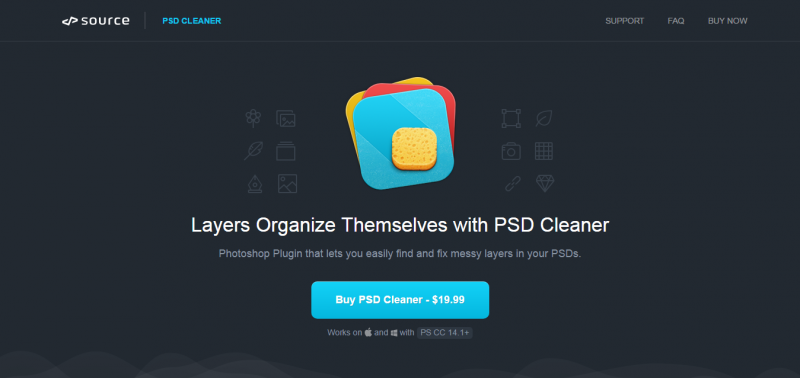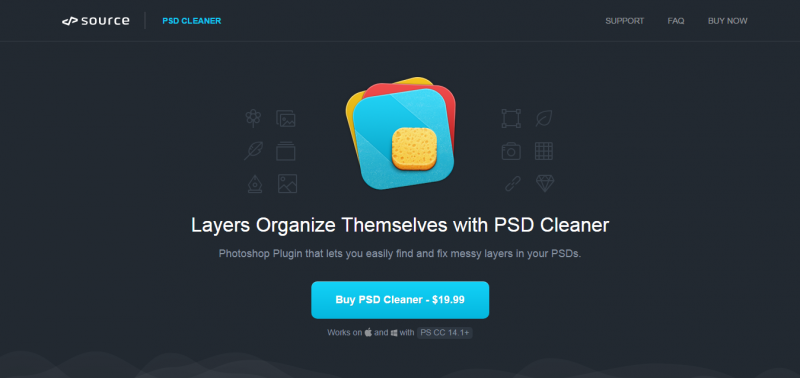 If there's one challenge that a lot of designers face on a regular basis, it's keeping their designs organized. You have to group your layers together, label them accordingly, and put them in their proper place to make it easier for you to find whatever you're looking for each and every time. If you've gotten tired of doing that manually, PSD Cleaner will be a great tool for you. It looks for messy, unorganized layers and do not just alert you to this fact, it also allows you to fix these layers directly.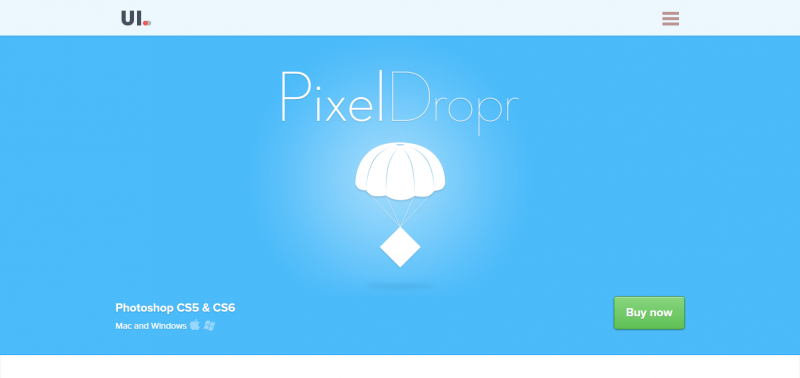 Need icons for your design? Pixel Dropr gives you all the tools you need! Choose from hundreds of icons and photos, and export them directly to Photoshop to make your work faster. You can even get UI kits from the tool, making it the perfect plugin if you have a few projects you're working on at the same time.
Struggling with photography effects? Virtual photographer gives you all the great tools you need in one go. It allows you to push images to the best they can be. Add effects in one click and adjust film grain, color, contrast, and other elements to get the exact effect that you're aiming for.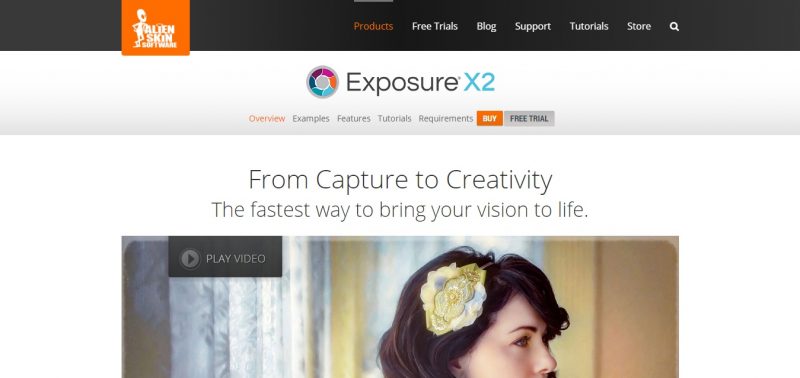 If you're a creative photographer who wants his audiences to see more through his work, this plugin is meant for you. Exposure X is one of the best photo editors in the market, allowing you to add borders, scratches, film effects, and a lot more. Not only is this tool perfect for Photoshop users, it's perfect for those using Adobe Lightroom as well.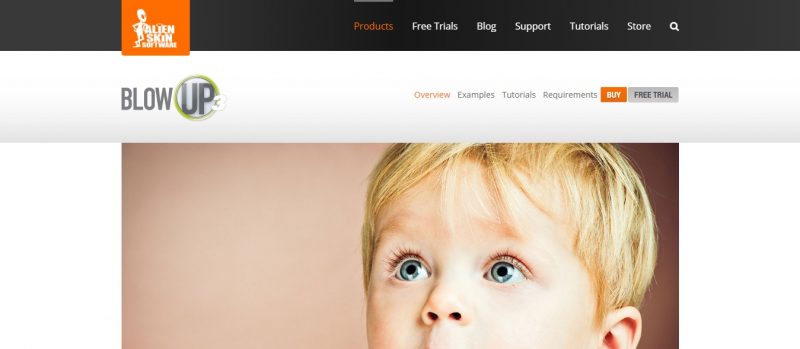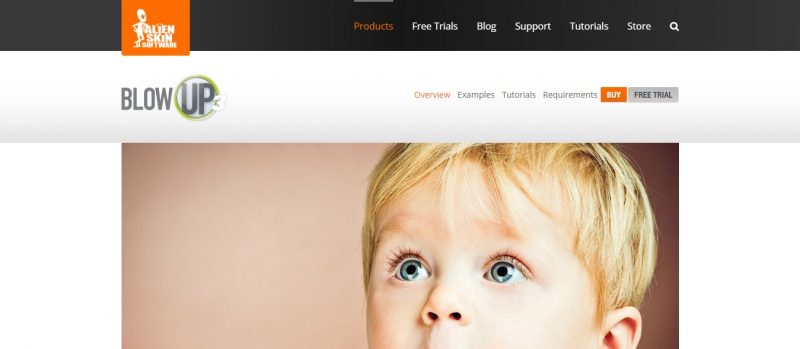 When the image is too small and you want to enlarge it, the most common problem is the loss of quality. But with a tool like Blow Up, this won't even be an issue at all. It's that perfect tool for images that were taken without the right equipment, or for images that were taken without preparation or in an instant.
Patterns are a great way to add some character to your project. The spray pattern is one of the best patterns to use for this purpose, and Super Spray is the perfect plugin to give you access to this great effect right on your fingertips.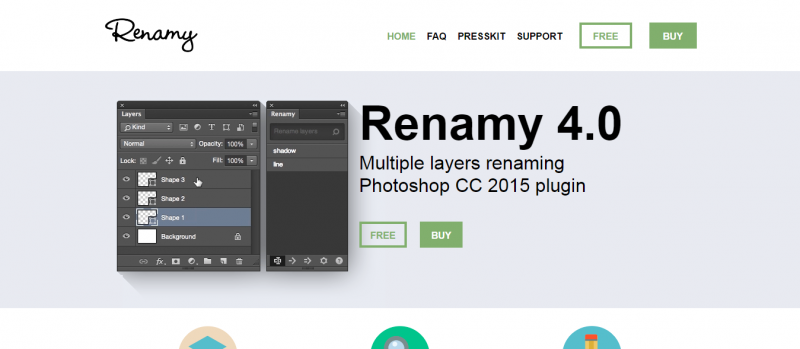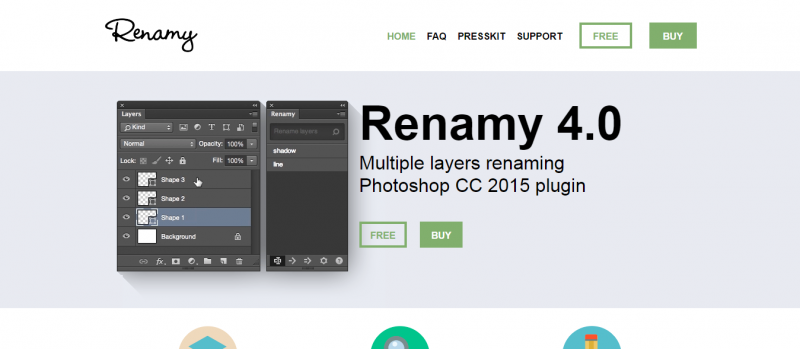 When you're organizing your layers, renaming each one individually can be such a waste of time. It's also a most tiring activity. With Renamy 3, you can rename a series of layers in one go, saving you from the trouble of manual organization.