Tinnitus stem cell therapy involves the use of mesenchymal stem cells (MSCs) in adult hearing loss stem cell treatment. Over 15 percent of people have tinnitus problems. Even though it isn't a separate medical condition, it symbolizes the presence of a problem in the ear. Sometimes, it may be ear injury, circulatory system disorder, or age-related hearing loss.
Millions of people all over the world suffer from hearing loss. Currently, it is the most prevalent sensory disorder in humans.
A relatively high number of chronic tinnitus cases can be linked to sensorineural hearing loss (approx. 90%). Sensorineural hearing loss stem cell treatment helps improve the functions of the vestibular system.
A promising approach to treating tinnitus is the use of adult MSCs. They are applied via postotic injection and/or intravenous delivery. Postotic injection implies application in the area behind the ear.
MSCs are derived from adipose tissue, umbilical cord, placenta, and bone marrow. Due to their regenerative and healing capability, they are typically used for curing or managing neurological, orthopedic, cardiac, and autoimmune diseases.
WHAT IS STEM CELL THERAPY?
According to Wikipedia, stem cell therapy implies the use of cellular entities to treat and prevent a disease or medical condition. Research is still ongoing for the use of MSCs for tinnitus.
Another name for this therapy is regenerative medicine. This practice improves the repair response of dysfunctional, diseased, or injured tissue using stem cells. It's the future of organ transplantation as it uses cellular entities to help tissue recovery in some diseases.
Leading health providers like the Swiss Medica clinic undergo intensive research on stem cells. This research results in breakthroughs that help patients improve their health.
WHAT IS STEM CELL TREATMENT?
Stem cell treatment is essential in the therapy of some diseases and several medical conditions. It primarily targets the repair of damaged cellular entities in certain parts of the body. This treatment offers an alternative form of cure for tinnitus. Please note that tinnitus is caused by damage to the auditory hair cells or the auditory nerve.
During the treatment, there are several ways of implantation. The technique depends on the patient's disease or physical condition. Typically, patients get between three to six procedures with cell-based products during the treatment.
HOW STEM CELL THERAPY WORKS
Stem cell therapy is minimally invasive. The procedure is for stimulating the replacement of damaged cells in the body. MSCs can be infused through:
 IV (Intravenous delivery).
Specific sites in the body, depending on the medical needs of the patient.
MSCs are grown in a laboratory. After sufficient growth, they can be infused in the bloodstream. Also, they are capable of traveling through the body in search of damaged cells.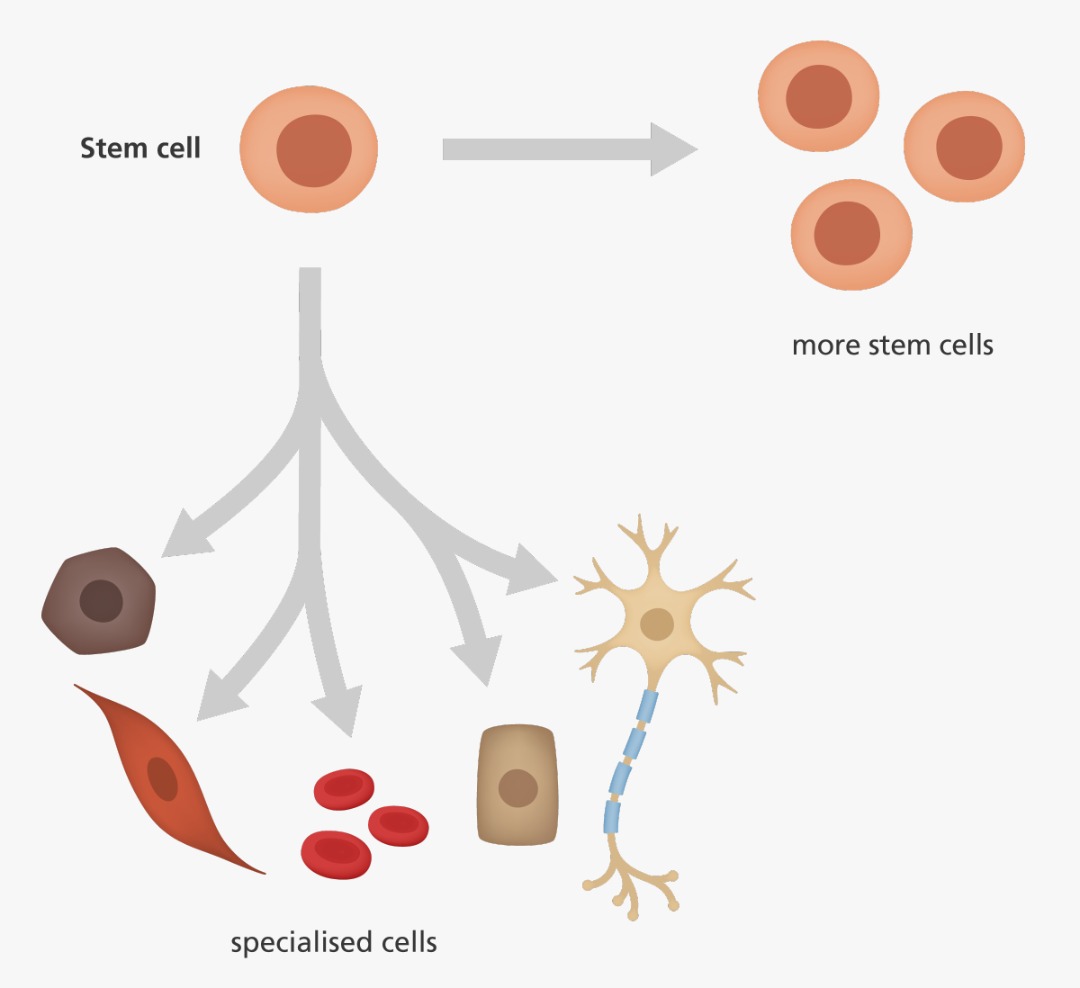 IV is an effective method for treating tinnitus. Ultimately, Intravenous delivery leads to a significant level of improvement for those with hearing problems.
As the MSCs grow, they provide new ones for the body and replace those that are damaged or lost. Three specific characteristics make this possible:
Continuous division to produce new ones.
They can change into specialized cellular entities that make up the body.

Paracrine effect

:

The patient's cells are stimulated to repair the diseased tissue by the actions of specialized peptide molecules produced by MSCs.
STEM CELL THERAPY FOR TINNITUS
Tinnitus means hearing noises, buzzing, roaring, or clicking the ear coming from the auditory cortex. The auditory hair cellular entities are prone to damage, especially by infections, loud noise, trauma, and aging. Lost or damaged cellular entities don't grow back, and they often lead to hearing loss and tinnitus.
Medically, tinnitus is not an illness or disease. It's simply a symptom that relates to hearing loss. This symptom may cause discomfort or irritation. Moreover, it can affect the quality of life of a patient. Usually, it leads to low levels of concentration, severe distress, depression, and insomnia. There is a high-frequency level of tinnitus in patients between the ages of 65-79, and men are more susceptible. The chart below shows the prevalence of tinnitus.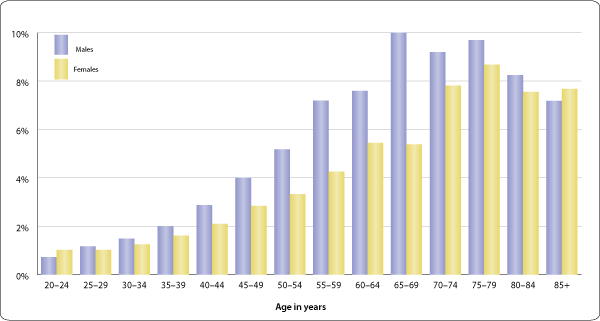 STEM CELL TREATMENT FOR TINNITUS – THE STEPS
In 2015, there was a discovery in Kyoto, Japan. This discovery's primary goal was to solve the problem of most scientists faced in stem cell treatment for hearing loss and tinnitus. Previously, the transplanted cellular entities die away because they unsuccessfully bypass the glial scar.
There is no medically approved way to cure tinnitus as a symptom of hearing loss. However, scientists discovered that MSCs don't die away when applied to the surface of the glial tissue instead of the top of the glial tissue. Tinnitus treatment via these entities remains a significant challenge faced by experts worldwide.
Although there's no official way to cure tinnitus, patients can manage this symptom. Specific techniques that improve sleep, plus decreasing alcohol and caffeine intake may positively influence insomnia, depression, and anxiety caused by tinnitus.
Here are a few steps/techniques patients can take to manage tinnitus:
Medications: Antidepressants and melatonin may help control tinnitus symptoms by improving sleeping habits. They may also help patients manage their emotional reactions.Research also indicates that magnesium, zinc, and vitamin B12 are helpful.
Mindfulness Strategies: One of the most beneficial treatments in controlling the pain or discomfort tinnitus causes is Cognitive Behavioral Therapy. Specific exercises and relaxation methods significantly decrease anxiety, which indirectly helps control tinnitus.
Amplification of Sound:  The use of specialized tinnitus maskers, white noise generators, and hearing aids are beneficial for some patients. These devices are capable of

masking illusive sound

s through the generation of background noise or amplification of ambient noise.
Patients may also receive treatments by specific stem cell therapy for tinnitus steps. They may receive them intravenously through an IV drip. When the patient's cells are collected, they are processed to get specific products (stromal-vascular fraction, SVF) with beneficial treatment properties.
Patients may also be provided with other treatment therapies like:
Xenon gas therapy
Electromyostimulation
Transcranial brain stimulation (MDM)
Interval hypoxia-hyperoxia therapy (IHHT)

Hyperbaric oxygen therapy

 

(HBOT)
RESEARCH STEM CELL TREATMENT FOR HEARING LOSS
Several scientists undergo countless research directed towards these cells and conditions they can cure. One primary condition some medical researchers still study is hearing loss. Questions are regularly asked to know if stem cell transplantation is a possible treatment for hearing loss. There is an excellent level of study going on as regards stem cell hearing loss treatment procedures. A high percentage of people suffer from "irreversible" hearing loss.
The human ear is highly sensitive, and loud sounds can damage it. As the hair cells of a person's ear die, it increases the tendency of hearing loss. Their death causes the destruction of brain cells that carry sound to the brain's audio processing part (auditory cortex).
STEM CELL TREATMENT FOR HEARING LOSS
Again, research indicates the possibility of a breakthrough in adult hearing loss stem cell treatment. The primary aim of the research on MSCs for tinnitus is to make them function as hair cells.
They may develop into cellular entities that are similar to hair cells. The main question scientists ask is whether the healing properties of MSCs are applicable in humans. Some patients also ask, "when will there be stem cell treatment for hearing loss."
There has been reasonable progress in research concerning stem cell treatment for hearing loss with MSCs. Currently, scientists at MIT, Rutgers University, Stanford Medicine, and Swiss Media Clinic are making progress regarding this research. The treatment of hearing loss is a groundbreaking scientific discovery still undergoing intensive studies.
CAN STEM CELL THERAPY CURE TINNITUS?
Some patients testify to improvements due to tinnitus treatment with MSCs. Stem cell therapy tinnitus treatments generally improve the quality of life of these patients.
MSCs are capable of repairing damaged hair cellular entities due to producing a vast array of bioactive factors such as chemokines, cytokines, and growth factors. These factors are essential in the critical biologic processes like wound healing, tissue regeneration, biologic processes, angiogenesis, and others.
The overall health-promoting characteristics of stem cell-based therapy contribute to helping patients in diverse ways. Ways it positively influences patients are through:
Decrements in the worrisome sounds
Stress relief
The decrement in anxiety level
Improving hearing levels
Overall improvement of the health condition
CONCLUSION
Tinnitus may pose a great challenge to some individuals. It typically has a negative effect on a person's ability to hear and concentrate. Some of the most common causes of this condition include age-related hearing loss and noise-induced hearing loss. This condition normally occurs when hair cells or the ear get damaged.
Hearing loss also comes with a lot of psychological effects like a feeling of sadness or discontent. Fortunately, research on stem cell therapy for tinnitus has proven effective as scientists move closer to an outright cure. Hence, patients who once have tinnitus can potentially overcome issues with hearing levels and eventually live healthy lives.