Last Updated on January 24, 2022
Over the last decade or so, the popularity of boudoir photography has grown by leaps and bounds. This can be attributed to the fact that more or more modern-day women are feeling more confident about their bodies, regardless of their size and shape.
In short, the main objective of a boudoir photography session is to make women feel and look more desirable. These images make excellent gifts for a woman's partner. This is why present-day engagement or wedding photoshoots often include boudoir sessions.
There is a common misconception about this photography form that it has to be borderline pornographic or nude. However, this is far from reality. Depending on client preference, boudoir photography can be sweet and intimate to provocative.
Often times, these photographs also feature themes such as BDSM, cyberpunk, steampunk, burlesque style, or something else.
Women looking to get a photographer for a boudoir session should look for someone that is elegant, stylish, and not cheesy. Whether you are a potential model of the aspiring photographer, the tips mentioned below will help you better understand the intricacies of this upcoming genre of photography.
Boudoir Photography Gear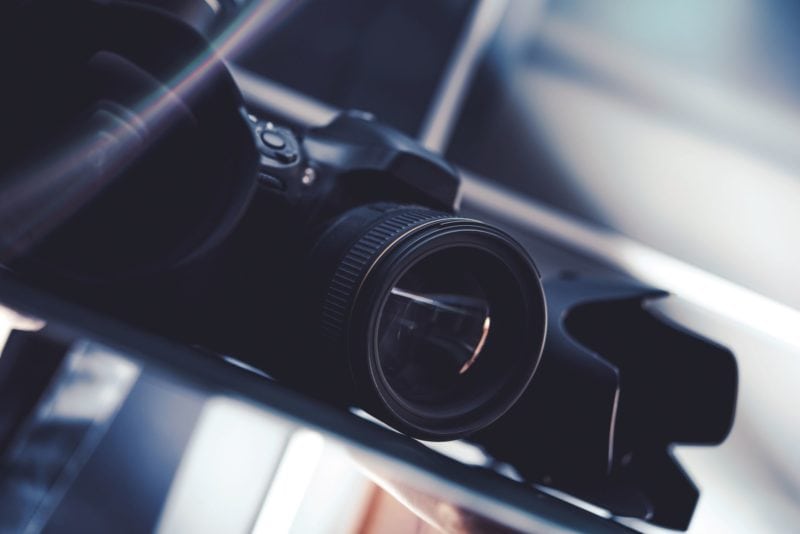 In terms of necessary gears, boudoir photography is somewhat comparable to regular portrait sessions. A full-frame camera with fast prime lenses may fulfill your needs. With their big aperture, prime lenses will help you capture dreamy images with soft backgrounds and loads of bokeh.
In general, 50 mm and 85 mm lenses are great for this genre of photography. If you are looking to capture relatively wider scenes, a 35mm lens can also be a good choice.
However, if the width of the focus is more than 50 mm, there may be some distortions around the frame's edges. Therefore, you must be careful while composing the images.
Preparation
Owing to the intimate nature of these photoshoots, adequate preparation is extremely important, particularly if you are working with an inexperienced model. This is why proper communication and understanding between the photographer and the model plays a critical role in a successful boudoir photography session.
Before getting started, ask the model about her features that she would prefer underplaying or emphasizing during the shoot. This is extremely important because when it comes to their body image, most women are extremely sensitive.
Wardrobe planning is another important part of your preparation. In order to keep the client in her comfort zone, make sure that she opts for pieces that make her feel good, offer a perfect fit, and reflect her personal aesthetics.
Lighting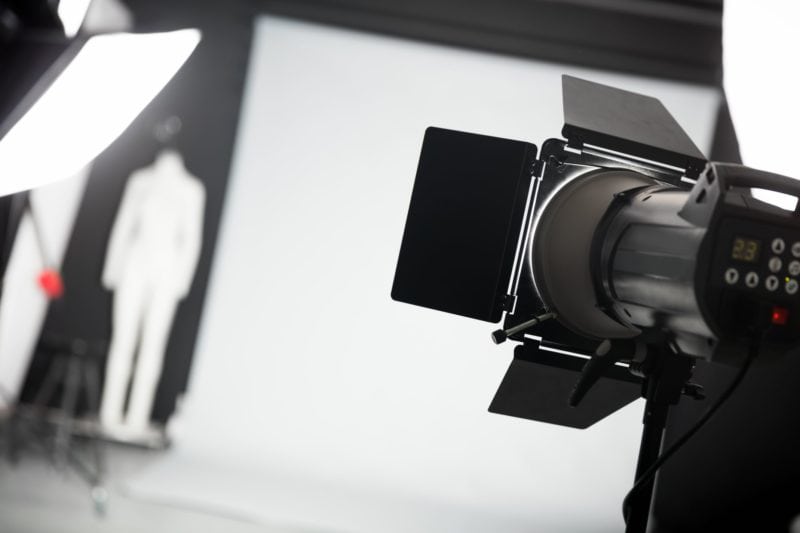 Your photoshoot location has a critical role in determining the quality of lighting. If the location offers adequate natural light, it should not be too difficult to control the light conditions. In order to diffuse the light, you may use sheer curtains, reflectors, or plain backdrops.
A typical studio set-up can also be used, but combining artificial and natural light is more complex.
If your model is adventurous, you may also explore the possibilities of an entire session outdoors. Though it may sound overwhelming, the results would be simply outstanding.
Posing Ideas
When it comes to posing ideas for a boudoir model, there are two guidelines to remember. Firstly, the shooting must be done from the perspective of the client, not the photographer. Also, the images captured in a boudoir session must evoke emotions.
Some of the poses most commonly used in these sessions include lying on the side, lying on the back, leaning against the wall, sitting on a sofa or chair, sitting on knees, putting legs up against the wall, etc.
Props such as beautifully designed pillows, vintage canopy beds, or stools can bring about an unusual twist to your images. In the case of outdoor shooting, you have an unlimited choice of props including rocks, branches, flowers, and much more.