Last Updated on March 3, 2023
One of the most devastating events for any business owner is when their website crashes without having backed up any relevant data. In fact, 58 percent of small businesses are not prepared for data loss and in the case that data loss does occur most of these businesses end of shutting down within six months.
But this catastrophic event can be avoided if you regularly back up your website and prepare for this unfortunate scenario. Most businesses often fail to back up their website on a regular basis due to a lack of time and lack of preparation.
Whether you're a small business or an established enterprise, make it habit to back up your data and don't skim out on the cost — don't risk losing all your hard work and don't solely rely on your hosting company to back up the data for you.
Since your content is the most important digital asset that you have as a business, make sure to take full responsibility for it and find out ways to restore your data from a tool like Asset Bank in case of major emergency.. Because if you don't back up that data, a drive recovery can cost up to $7,500 or more — and success is not guaranteed.
Many hosting platforms such as Wordpress allow you to download a zip file of all your website data and store it through your preferred method. You can also back up your data online by storing it on the cloud through a third-party service such as Google Drive, Microsoft OneDrive, DigitalOcean, Dropbox, and more.
By finding a reliable partner, you can easily drag and drop your files as needed in order to restore your website in case of a crash. In addition, you can continue focus on creating content that matters and continue to grow your business knowing that your data is secure.
However, if you are not comfortable with backing up your data online, there are many other ways to safeguard it, such as a data center or simply through a hard drive, disks and many other options. Backing up your data offline is not recommended, though – you can still lose your data due to physical threats such as fire, flood and other natural events.
Nonetheless, whether you choose to back up your data online or offline, ensure that you do back it up regularly and find the method that you are most comfortable with. Do your research to find the best website backup service that will enable you to continue and restore your business seamlessly in any events.
Want some extra tips to protect your information? Follow these 5 simple steps and you'll have a well-prepared contingency plan.
Decide Where to Store Your Data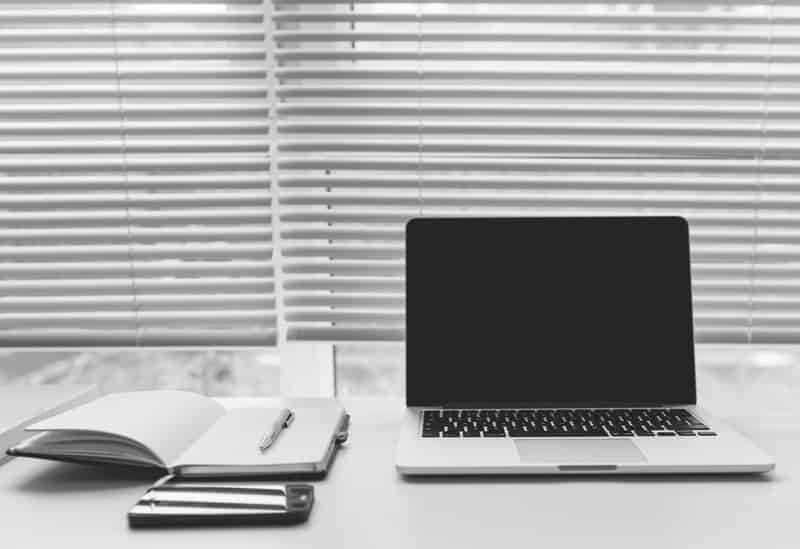 Offline Back Up
Based on your business size and services offered, you might decide to back up your data online or offline. Smaller businesses can back up data offline through a hard drive or other physical objects.
Some developers even store their back up data on their computer or external hard drive; however, it is not recommended since these physical objects can be loss or stolen. In the event that your website crashes and your physical asset that store your data is no longer functional then you will lose everything.
On top of that, your back up data can be misplaced or have unwanted access if it is not safely stored away.
Online Back Up
As your business grows, you might want to back up your data online through a more secure cloud storage.
While it sounds daunting to put your precious information online, many services have secure encryption to protect your data from digital threats. In addition, the high capacity storage let you store as much as you can according to your online storage plan.
Another added benefit is that you can have full access to your files anytime and anywhere with an internet connection. For example, you can easily send digital files to team members and improve collaboration.
While online data backup is more ideal, the pricing could be more in comparison to an offline option.
Therefore, it's important to shop around and find the best subscription plan from a reputable cloud storage provider.
There are always pros and cons to both options; you should calculate the risks and weigh the outcomes before making a decision.
Choose What Service to Use
You can set up an online backup service that will automatically back up all your most important data. Backblaze is one such service – it is a powerful and low-cost solution which costs $50 per computer per year for unlimited data. You can also back up any files relating to your website and access them anywhere in the world through your computer or mobile device.
If you prefer to do things manually, services such as IDrive and SpideroakOne allow you to pick specific files that are important to you. This gives you more control over which data to back up.
However, the process can be tedious, as you need to look at individual files and compare the changes.
For example, if you want to back up your data offline, you will need to download all your files and organize them into a folder.
Then, you can download them onto a hard drive or other physical data storage.
This option will require you to be very organized to keep track of all the changes you have created on your website in order to avoid confusion.
Schedule Your Back Up
You can automatically or manually decide when to back up your data. Depending on your business, you can protect information through several options.
The first is through a regular fixed schedule – like daily, weekly or monthly. This works particularly well for businesses on cycles. Backups can be scheduled to fit the business model without disrupting tasks.
The second option is via automatic updates, which (you guessed it!) automatically updates your backup files as you make changes to your website design. This method enables you to always have the latest data and avoid duplication of files.
The third option is through manual updates. In this system, you'll upload data to be backed up as needed. Manual updates give you greater control. However, if you are busy or forget to schedule your updates, you are at risk of losing your data.
Restore Your Files According to Their Structure
Since your website might have a particular structure and preferred web settings, it is important to remember the structure in case you need to restore these files.
Many online services often have an option that enables you to organize your files according to various versions.
Thus, if you have a new release of your website with an updated structure and fresh content, you can rest assure that your data from the old AND new versions are properly stored away.
This feature allows you to make important changes with a peace of mind knowing that you can always go back to an earlier version at a later time if you are not happy with the changes that you have made.
Consider Backing Up Your Mobile Website
While many services offer data backup for your website, it's important to also think about your mobile website. Eighty percent of internet users own a smartphone and most of these individuals often access various websites through their phone on the go.
Pro Tip: If you have not optimized your website for mobile devices, you should do so right now.
Keep in mind that since many individuals often access websites via their smartphones, it's important to ensure that the mobile view and layout of your website will not change in the event of a website crash.
By backing your data for mobile devices, you can ensure that your website will be back and running through regular browsers as well as mobile viewing, protecting all aspects of your digital footprint.
Conclusion
Since data is one of the most crucial digital assets that most business have, you should protect it and start taking the habit of backing it up regularly.
Data recovery is difficult, so take your time to find the best solution that will fit your business needs.
Do your research and shop around in order to find an option that fits your budget and business model.
We have all heard horror stories of a business getting their data compromised or losing their data; stay ahead of the curve by preparing for the worst-case scenario long in advance.
You have worked hard to grow your business and your website is an extension of that; therefore, take care of it and follow these website backup tips right now.