There's nothing like having your own place to remind you of your adult responsibilities. Even if you're just renting, you still want your dwelling to look clean and presentable – not just for your guests, but more for yourself and your family. After all, you'd be living there for quite a while.
Apart from regularly taking out the trash though, your home needs a bit more TLC, especially if it's been years since you acquired it. Here's a simple home checklist to make sure your house is the best it can be.
Your House Maintenance Checklist for a Happy Home
1. Check for current issues.
Be honest: when was the last time you changed your light bulbs? Or walked around your yard to inspect cracks in your foundation?
Houses, like your car, smartphone, or appliances, also need maintenance and repair. Don't forget to include this in your budgeting and to-do lists. Things like cleaning gutters, pruning your hedges, or removing sediment build up, are all important tasks to keep your home a nice place to live in.
Some of these jobs are best done at specific times during the year. For example, winter is the best time to check indoor appliances for repairs. While summer is a good season to save money on pipe upgrades.
Call professional plumbers for water or plumbing issues. Fully licensed and insured ones know how to resolve even the most challenging concerns your house might have, as well as advise you on the best practice to keep similar issues from happening in the future.
2. Give it a thorough cleaning.
Often, your house just needs a little TLC in the form of cleaning. Aside from regular vacuuming though, make sure you cover more thorough jobs, such as: cleaning your carpets, mopping up those hardwood floors, sorting the contents of your fridge, and replacing furnace filters.
Remember small-ticket items, too, like curtains, knick-knacks on display, and your house plants.
If your house has an attic and/or a crawlspace, there's no harm in getting a visual for those, too. Check them for animals, rotting material, water damage, etc.
For those who can afford it, power-wash your sidings! Technically, cleaning routines are ideally done every week for the best results.
However, for super busy folks who truly don't have time, you can always hire a cleaner, or get extra hands. Instead of thinking about it as a chore, consider it as an excuse to get your friends and family involved.
Ask friends if they'd be willing to lend a hand for a Saturday clean-up, for instance. In exchange, you can host this weekend's BBQ. It's a win-win!
3. Don't let sparks fly.
One of the most overlooked things during home maintenance is the electrical components. Sometimes, people would wait until they blow a fuse before calling an electrician. But this could lead to all sorts of problems – usually, costly ones like fire or electric hazards.
Avoid this predicament by hiring a pro when issues are still at its early stages, such as when your lights seem to have been flickering for weeks now (despite changing light bulbs). Remember: electrical work should NOT be done by yourself.
A certified electrician can help you not only save your home, but also your loved ones from electrical accidents. You can ask for their services for things like circuit breaker installations, device upgrades, getting surge protection, and even for automating your home so equipment like your thermostat can be controlled from your smartphone!
Interested in getting a generator to power your house during storms or an outage? Want to ensure your home has the right number and kind of safety devices (e.g. smoke and carbon monoxide detectors)? Yes, you can count on your neighborhood electrician to do these services, too.
4. Organization is key.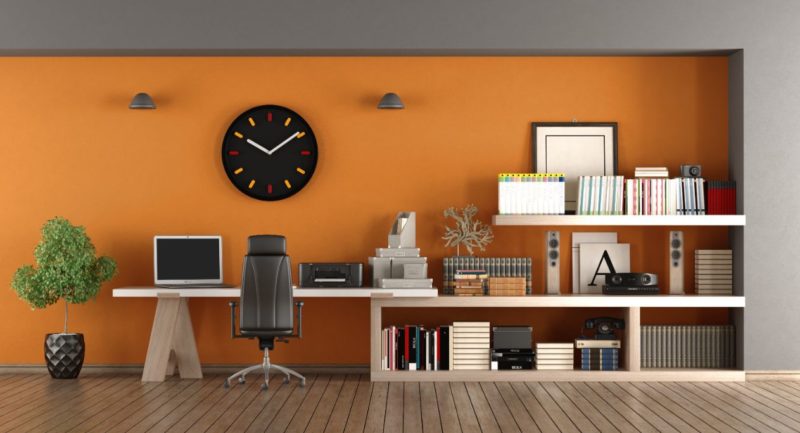 The popularity of the 'Kondo' technique is no accident. People want to be organized in their home and in their lives. But with so many things to do, there seems to not have enough time in the day to keep things where they are. Plus, if you think about all those knick-knacks with sentimental value, you just can't bear throwing them away!
Unfortunately, if you want to get organized, you need to learn to say goodbye to items that you won't need for the next five years. Be honest during sorting. Also, think out-of-the-box when it comes to storage. Objects like shoeboxes for example, are handy alternatives that won't cost you anything at all.
5. Prioritize HVAC maintenance.
HVAC stands for heating, ventilation, and air conditioning. Your home runs on a system that consists of this equipment. They keep you and your family cool during the summer, and warm during the winter. One of the worst things is to have them shut down when you need them the most (a.k.a. the hottest of summers!).
Instead of simply calling the professionals when your HVAC system stops working, it's a good idea to have consistent HVAC system maintenance to ensure everything is in good working order. Not only will this save you money in the long run, but you also get peace of mind, too!
6. Don't forget your backyard.
As mentioned, don't just look inside your house for maintenance and repair jobs. Your backyard, patio, or deck could use a little TLC as well. Especially right before the winter season, it's best to prepare your yard by trimming overgrown vegetation, raking leaves, bringing in or covering up outdoor furniture, and shutting off sprinklers and hoses.