Your application as a freelance writer had just been accepted when this not-so-obscure question pops into your head, "Will I get paid on time – or at all?"
Outsourcing your writing services online internationally for hopes of remuneration based on the price stipulated on the agreement is termed as freelance writing. This field, which owes it popularity to its affordability, timeliness, and media exposure, has grown to be one of the fastest-growing industries of our current age. It also turned out to be one of the most ideal jobs without requiring you to work straight from 9 to 5.
Why hire freelance writers to get the job done? It is plain simple – freelance writers' rates are more affordable and cheap compared to that of a staff position. Also, you get the luxury of choosing aspirants from a whole crop of diverse, proficient individuals across the global platform. Wouldn't it be nice to screen aspirants from different countries having diverse writing styles filled with abundance of experience?
Why work as one? Working has never been more fun at the comfort of your sofa, watching your favorite The Walking Dead series while letting the ideas to naturally flow. This perceived 'convenience', coupled with the luxury of time to conduct beer pong sessions with your friends, really entices both up-and-coming and established writers to seek this nature of a job. Of course, proper time management and plotting of activities must come to play for this to materialize.
The Dim Light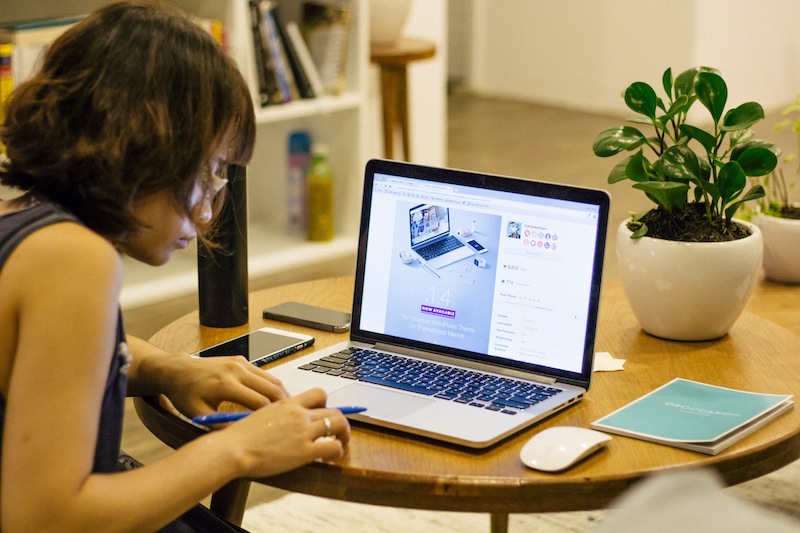 There could be no benefit without surrendering various costs. Though often viewed as hassle-free individuals often lurking in Netflix, online freelance writers also face hurdles and uncertainties. Examples of these problems are: distractions, finding 'work-life' balance, fluctuating currencies, different time zones, communication barriers, and a spectrum of other reasons. The impacts of these challenges, though, could be greatly diminished with patience, proper planning, dedication to work, and other intangibles.
One vital factor that cannot be comprised is not being paid on time for your freelance work – or not at all. Payment, in its most basic sense, drives people to work their butts off. The sad reality is that tons of online freelance writers fall victim to rampant web opportunists and scammers. The idea of non-payment, especially when you have already arranged a dinner date with your wife later this evening, is unforgivable and will hamper the freelance writer's ability to go on.
The Clown
This could be the most prominent persona of an online opportunist portraying to be your regular clown, luring you into his bogus tricks and promises. This guy promises you of high-earnings, future referrals, and appraisal on the first encounter. Then, he will give you the nature and specifics of the job, not knowing that this could be your final conversation with him. After turning in your prized article, the clown disappears with his bag of fool's gold, leaving you dumbfounded.
How to shield yourself: You could combat the clown by proper scouting and knowing the pattern on which he operates. Job postings that read as "Native writers needed" or "Female virtual assistant needed" are likely to be scams, especially if the person's payment method is unverified. Since you cannot see these people and have a 'feel' of their personalities, your skills in assessing their reputation, paying ability and behavior should be second to none. When you deem that the person you are dealing with displays characteristics to that of our 'clown', it is better to avoid them than take risks on them.
The Professor
This type of online opportunist always asks you to create a sample work on a designated topic before you officially commence writing with pay. Like a college professor, he acts as if he is putting you to a test to verify your writing skills and knowledge on the subject matter. What you do not know is that you actually gave him a freebie because the work he really needs is the one you have just sent, portraying to be a sample. The pain you will feel upon realizing this harsh truth late is comparable to that of student who just scored an 'F'.
How to shield yourself: One good way to be able to counter this type of opportunist is through having a set of portfolio that is readily available for show. If your client really wants a glimpse of what you could bring to the table, then gliding through your samples would be the best and risk-free way to do it. However, if the client really pushes you to create a sample, be mindful. Like what we did to the 'clown', you should also scout the background, paying ability, and established image of your client. Ask for referrals from peeps who previously worked for him. If the guy's name and background is too glaring, give it a chance considering the quality of information you have amassed in your scouting report.
The Recruiter
This guy exhibits similarities with the 'clown'. The 'recruiter' also tricks you with his flowery, sugar-coated words of promises. His deeds of misrepresentation are also amusing. He oftentimes tell freelance writers that he is an authorized agent of a well-renowned publishing company, making you believe that you will get a chance of inking a long-term contract. Who would not love some stability, eh?
How to shield yourself: First, you need to authenticate that the organization which the 'recruiter' purports to be belonging is actually existent and legitimate. Next, you need to verify if that person is actually a duly authorized agent from that firm. Following these steps is key, and shall you fail to follow at least one of them would put your writing gig into great detriment. Time and again, I have placed great importance in researching your client to enable you make informed and right decisions.
Backup Plan
If you see that running a background check is way too late since you already accepted the job and made progress with your craft, you can still utilize these backup plans:
Set up 'payments in bits' – Almost all freelance websites utilize the creation of milestones. These milestones protect the freelance writer by having a certain percentage of the contract money given out when a particular objective is done. This money is held by the freelance website, who acts as a mediator of disputes and as an escrow. Always ask for milestones to be set up for your protection.
The website got your back – In order for this to work, you must always make sure that your client's payment method is verified. PayPal and Skrill are some of the most renowned names when it comes to fund transfers; your client should at least have a legitimate payment account. Freelancing websites often safeguard their freelance writers by deducting a lump sum amount from your client's funds if and when proven guilty of willful non-payment.
The aforementioned tips are just some ways on how you could shield yourselves from 'online wolves' and opportunists. While you cannot always be sure of your client's truthfulness, through the absence of face-to-face communication, you can always choose to shy away from one's you deem to be dishonest. Your hard work, skill, and core competencies should always be something you put a premium on by ensuring you receive your payments on time. That $30.00, which will be used for a delicious dinner or five-hour worth of spa, should be given on time in exchange for hours you stared and worked on your laptop.
If it is too good to be true, shy away from it.
You are worth it.
Do not let it go to waste.