Last Updated on January 24, 2023
There are many opportunities to get good paying jobs online, especially for freelancers. However, finding great ones can be more challenging since there are lots of scammers out there on the internet.
You'll need to dedicate some effort and time to do background checks online. That said, here are some tips to find great paying jobs online:
1. Networking
Networking is one of the quickest ways to find an online job that pays well, though this doesn't mean you have to attend every single event.
Networking just means that you continuously connect with new people and keep in touch with those you already know. Take every opportunity to talk to people. You'll never know what they have to offer you or where they can help you out.
At times, it is only through networking that you can also find out about great paying jobs online. Through the experience of others, you can discover the jobs that they have been doing.
By asking for recommendations from other people, you are assured that the online job you'll be applying for is legitimate. Working online and earning money has evolved into something else with the advances in technology.
2. Buff Up Your Portfolio
A lot of great paying jobs online require a portfolio since most delve in freelancing. Because of this, you need to buff up your portfolio in order to get an online job.
Although having your own website would look more professional, you don't necessarily need one to have a portfolio. For instance, you can use Instagram as a portfolio of your works as a graphic designer or illustrator.
There are also free online platforms that you can use for your portfolio. Employers usually frequent these websites to look for different freelancers, so, make sure to be there to be seen. Social media is also a powerful tool to get great paying jobs online.
3. Market Yourself with a Personal SEO
Search Engine Optimization (SEO) doesn't only apply to keywords in websites that sell products. You can also use SEO to your advantage by using the right keywords for your target employers to find you. Once they find you, you can land a well-paying job online.
Doing a personal SEO is similar to your usual SEO, except you are optimizing it to market yourself. This can also work if you know how to use this strategy to your advantage.
4. Search for Jobs in Legitimate Freelance Websites
When you are looking for a job online, make sure that you make searches in legitimate and credible websites. Examples of these are Freelancer.com, Upwork.com, Fiverr.com, and such. These platforms for freelancers have been established over the years and have legitimate employers in the platform.
Read the listings carefully and be on the lookout for the common red flags that are signs that the job might be a scam. Some red flags that you should look out for are the following:
Asking you for your credit card number
Employers who charge you before you begin working for them
Too-good-to-be-true salary
"Get-rich-quick" promises
5. Don't Stop Learning
In the case of online jobs, these continually evolve in an exponential speed. With all the changes happening, it can get harder and harder to keep up. Because of this, you should never stop learning.
Continue to increase your skill sets and learn new things. You'll never run out of new things to learn and discover.
To make yourself more interesting and attractive to potential employers, focus on establishing yourself and expanding your skill set. There are different means and a number of ways you can achieve this. You can try the following things:
Look for every opportunity to attend seminars or conferences
Search for podcasts or online radio shows where you can listen to good speakers
Take online courses
Develop leadership skills by joining volunteering programs
6. Make Preparations and Do Some Research on the Company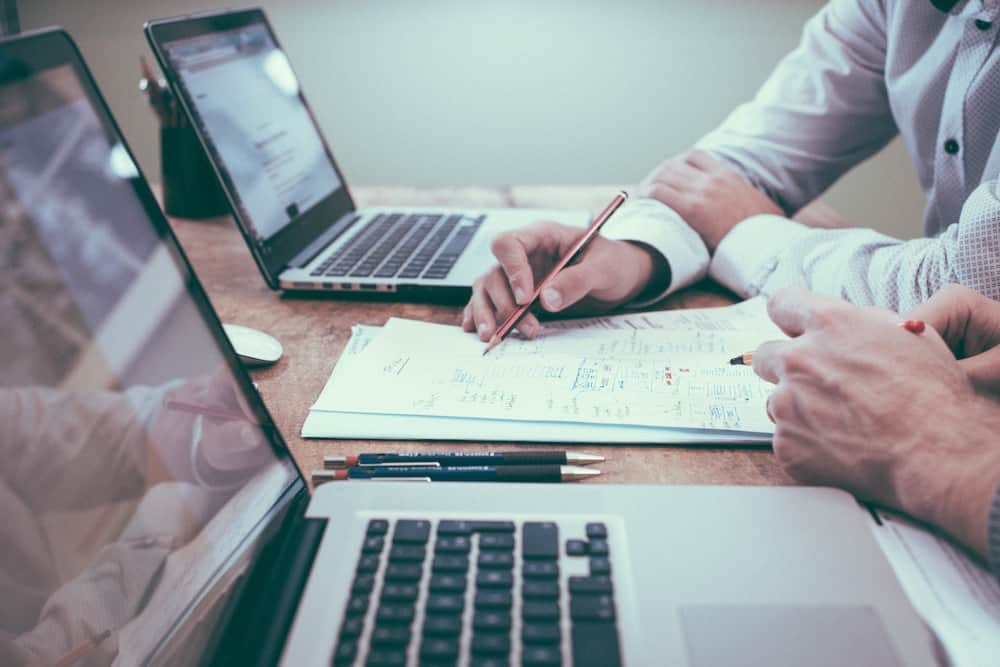 Similar to a traditional job, it's also important to prepare for online job interviews by doing prior research on the company, its projects, and its background.
Before you have your interview, you should review some interview questions and prepare answers. It's also useful to do some research on the type of job and the company if possible.
Take initiative and do a preliminary search on the job and the company, so that you come equipped with information. With the digital age, it's easier to get information, so you have no excuse not to have information with you.
Doing research will also prevent you from making mistakes and going into a company that is substandard. Research will also protect you from companies that aren't legitimate. 
In addition to that, you need to thoroughly read through the job descriptions given to you.
Take the time to understand what you are getting into and what exactly is expected of you. Make sure that you can deliver on these skills. Don't ignore the detailed description of the job.
Sometimes, the job requires specific skill sets, and you need to make sure that you can match them. Otherwise, don't waste your precious time applying for a job you don't even qualify for.
7. Be Flexible
With online jobs, flexibility is the key to success. Online jobs pride themselves with flexibility, and that is why you must adapt, too.
If you are flexible enough to juggle multiple part-time jobs, you will have a higher chance of finding great paying jobs online.
The more that you can adjust yourself to an online job, the more chances you can find something that will work for you.
Employers will also be more inclined to hire you if they see that you are very flexible with the work given to you.
Conclusion
Now, you're ready to continue your search for a great paying job online. With these insider tips, you can start looking for online jobs that you can do in the comfort of your home and during your preferred schedule. Do ample research, and you'll be well on your way to your next job.