When it comes to the many things that you use your WiFi connection for on a daily basis, they are not created equally in terms of the amount of bandwidth that they use.
In order to have the best possible experience with your WiFi, it's important to know which activities use up a ton of bandwidth. In addition, it's also wise to understand how to boost your WiFi as best you can in order to handle your high-bandwidth activities.
Bandwidth 101
In general, the term bandwidth refers to the volume of info per time unit that your internet connection can handle.
If you have an internet connection with a lot of bandwidth, the various tasks you are doing on your computer and other connected devices will go a lot quicker and more smoothly than if you have a low amount of bandwidth.
The amount of bandwidth that you have is a finite number, so in general, if you can invest in a WiFi package that comes with a large amount of bandwidth, you will be better able to handle high-bandwidth activities.
Common High-Bandwidth Activities
Certain devices and online activities will use up much more of your bandwidth and WiFi capabilities than others. These include gaming—especially the multiplayer versions that send high-bandwidth info between your gaming system and the gaming server.
Streaming music, movies and shows also uses a lot of bandwidth that can slow the connection for everyone else in the house. More specifically, Netflix and Amazon Prime typically require the highest quality video at 4K HDR; if you are using one of these streaming services, chances are good your video game playing teens will start complaining about slow service.
Also, while email is not typically a bandwidth-eating activity, if you are opening a message that has a large document attached or a video, it will use up more bandwidth than normal.
Finally, any types of backups, updates and downloads can slow down your WiFi connection; they also tend to do their work in the background, so you might not realize they are sucking up bandwidth until your video streaming service slows to a crawl.
How to Improve Your Home's WiFi
Now that you have a good idea of the bandwidth bandits in your home, it's important to learn how to check the devices connected to WiFi and then make a few tweaks to help improve their performance.
In the case of high bandwidth using games, consider plugging the gaming console directly into the router to provide the best possible experience. If possible, also plug your desktop computer into the wireless router.
If this idea won't work in your home, try placing the router as high up as you can to avoid any obstructions, like furniture and mirrors. If you place the router's antenna vertically rather than horizontally, it should also help with signal strength.
Also, while this might not always be possible, you should try to avoid doing any high-bandwidth activities when someone else is already doing something that is using up a lot of it.
For instance, if your tween is streaming music and your teens are happily playing video games, if you can, try to wait until later to open up an email with a huge attachment.
When it Comes To Bandwidth and WiFi, Knowledge is Power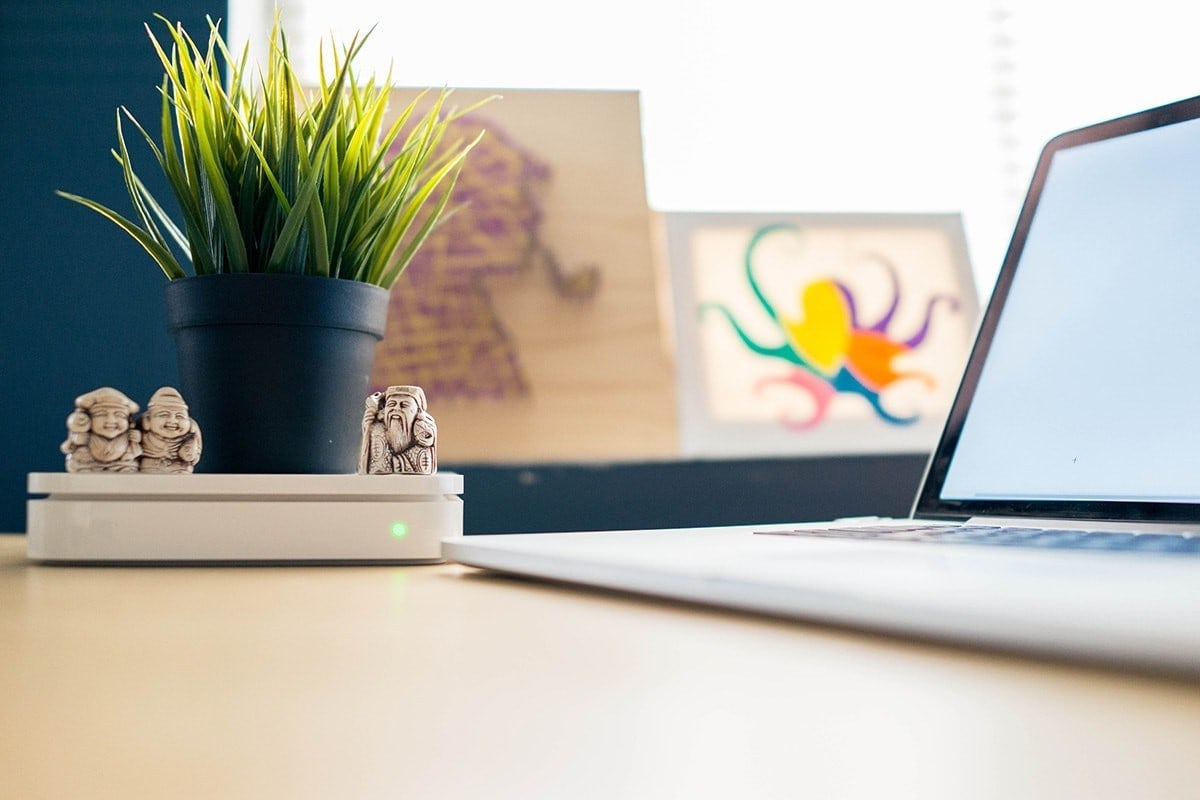 Once you understand more about what bandwidth means and how the things you do in your home use up different amounts, the entire WiFi experience should not seem as mysterious. If you find that everyone in your home likes to do things that eat up bandwidth, try these tips to improve your WiFi.