In the world of business, tons of data is produced and stored every day. Whether this is in the form of internal company documents or client data, this information is constantly generated and forms a critical part of business functions. Without this data, performing even the most mundane daily tasks would become an issue.
With every modern business being reliant on IT infrastructure and data, a disaster recovery plan is no longer a nice additional benefit to a business. Instead, it is an essential part of business operations. In the event of data loss, a disaster recovery plan should be in place, ready to deal with the problem at hand.
If your business does not currently operate a disaster recovery plan and you're interested in learning how you can protect your precious business data in the event of an emergency, keep on reading. Cloud Central are leading digital transformation specialists and can offer businesses with industry insights into how they can avoid a data disaster.
Have a Clear DR Document
In this continually evolving digital world, no one likes the thought of completing paperwork. However, having clear documentation of your disaster recovery plan is important. If you document your data recovery plan, members of the team will have clear instructions, ensuring that everyone knows what they're doing and what their key roles are within the plan.
The disaster recovery strategy document should outline the following information to ensure it is as informative as possible for everyone in the business:
Aims and tactics of the plan
Roles and responsibilities of team members
Emergency contact numbers
Guidance for initial incident response
By documenting your initial disaster recovery plan, if the person originally in charge of the plan moves on from the company, everything can be traced back and the implementation of the plan can continue without any disruption to the business.
Maintain Updates and Backups
A software update is in place to deal with any known vulnerabilities to your business data. These vulnerabilities, if left undealt with, can cause catastrophic consequences for your business. To ensure disaster doesn't strike, ensure you regularly update your software to the most recent version.
We recommend being proactive. Always manually check to see if there are any pending or upcoming updates so you can plan ahead in your schedule for the necessary time it will take to update your business software.
As well as updating your software, ensure you are regularly performing backups of your data. You can choose to backup your data with some of the following solutions:
Local drives
Virtualization
Cloud-based backup systems
Top tip: once you have backed-up your data, make sure it has all stored properly. This way, if you need to restore lost data in the event of a disaster, you will have everything you need to resume normal business functions.
Perform Disaster Drills
One of the best ways you can prepare your business for a disaster is to perform disaster drills. Think of it as performing a fire drill for your company. If you practice for the disaster, everyone will know what they need to do, where they need to go and ultimately, how to deal with the situation at hand.
Practice for different levels of disaster, starting from a human error to cyber-attacks and have different response strategies in place for each level. This means that whatever problem may arise, the right team will be able to work on it as soon as possible.
By performing a risk assessment for your disaster recovery plan, you can be prepared for every eventuality. This can reduce the amount of downtime your business may experience in the event of data loss.
Know Where your Data Centers Are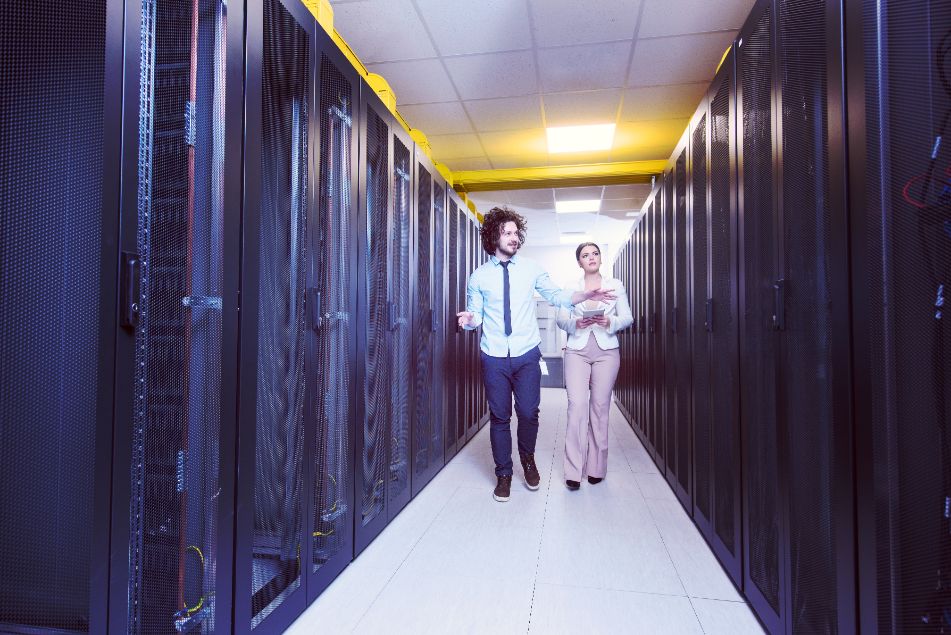 Did you know that the physical location of your data centers matters? If you're choosing to store and backup your data to external data centers, make sure you take the time to know where they are. There are many factors that can be influenced by the location of your data centers. For example:
Connectivity – if you choose a data center that is further away, you may experience a lower level of connectivity due to the sheer amount of distance between the two.
Security – ensure that the data center you choose is not in a location that is at risk of being comprised.
Financial – if you're storing your data in an overseas data center, you may be faced with larger business expenses.
When choosing the location of your external data centers, keep the above information in mind. If you're offered a cheap deal but it doesn't offer you the security or connectivity you need, don't accept it.
Test and Revisit your Plan
In order for your disaster recovery plan to be comprehensive and reliable, you must test the plan regularly. As technology continues to change and software becomes more advanced, your data could be at higher risk of being compromised. Therefore, it is vital that you factor in time to revisit your plan to ensure it is keeping up with the latest technological advances.
If you feel as though it has been a while since you looked at your plan, schedule in some time to revisit it. Update it if necessary to make sure it is reliable, cost-effective and ready to act in the event of an emergency.
It is recommended that you check your disaster recovery plan annually, however, if time allows, try and do it more often. This way, you'll always be one step ahead of the disasters.
Consider the Cloud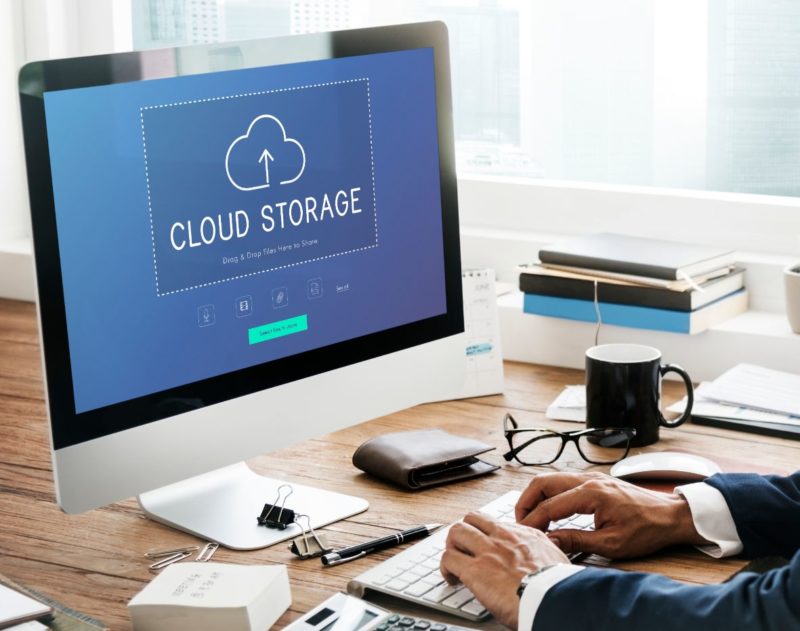 If your business is not currently using cloud-based solutions to store and backup your business data, consider reevaluating the systems you use. Disaster Recovery as a Service (DRaaS) is available for data backup and recovery or virtualization to maintain copies of your servers.
Cloud services are favored by a range of businesses in different industries for different reasons. Some of the advantages you can expect from using cloud services include:
Cost-effectiveness – cloud vendors purchase the storage units then sell these on to businesses for a more reasonable price point. Moving to the cloud also reduces the need for physical hard drives, which can often be a big expense for businesses.
Data redundancy and replication – cloud storage will make multiple copies of your data within a single data center. This ensures great durability, reducing your chances of data loss.
Ransomware and Malware protection – as well as data loss, ransomware, and malware attacks, are dreaded by businesses. However, many cloud-based storage solutions provide protection against these as part of the package.
With a wide range of cloud computing services available, businesses are offered a variety of choices. However, with so much available, how do you find the right cloud provider for your business?
Contact Cloud Central Today
Cloud Central are on hand to help businesses with their disaster recovery plans, as well as data protection, business continuity planning and IT managed services. If you're looking to develop your disaster recovery plan or migrate to the cloud, feel free to get in touch today.