Last Updated on January 18, 2022
Who Is Tom Cruise?
Thomas Cruise Mapother IV, popularly known as Tom Cruise, is an American actor and film producer. Cruise is one of the most successful actors, with an acting career spanning over three decades.
He's also one of the wealthiest actors, with scores of films that have grossed more than $100 million each, in box office sales.
Quick Facts
| | |
| --- | --- |
| Full Name: | Thomas Cruise Mapother IV |
| Popular Name: | Tom Cruise |
| Gender: | Male |
| Birth Date: | July 3, 1962 |
| Age: | 59 years |
| Parents: | Thomas Cruise Mapother III and Mary Lee |
| Siblings: | Lee Ann Mapother, Cass Mapother, and Marian Mapother |
| Birth Place: | Syracuse, New York |
| Nationality: | American |
| Ethnicity: | English, German, and Irish |
| Education: | Robert Hopkins Public School in Ottawa, Canada, Henry Munro Middle School in Ottawa, Canada and Franciscan Seminary in Ohio, US |
| Marital Status: | Divorced. (Previously married to Katie Holmes, Mimi Rogers, and Nicole Kidman) |
| Sexual Orientation: | Straight |
| Wife/Spouse: | N/A |
| Children: | Biological (Suri Cruise that he got with Katie Holmes) and Adopted (Connor Cruise and Isabella Kane Cruise) |
| Dating: | N/A |
| Net Worth: | 600 million (as of July 1st, 2021) |
| Source of Wealth: | Acting and Film Production |
| Height: | 5′ 7″ (1.7 m) |
| Weight: | 68 kg; In pounds: 150 lbs. |
Early Life and Career Information

Tom Cruise was born on July 3, 1962 in Syracuse, New York to Thomas Cruise Mapother III and Mary Lee. His father was an electrical engineer while his mother was a special education teacher.
When Tom was 11 years, his parents divorced. He and his three siblings moved with their mother. The family lived in Louisville, Kentucky before moving to Glen Ridge, New Jersey.
Tom Cruise, just like his mother and siblings, suffered dyslexia, which made it difficult for him to excel in academic work. He opted for athletics and considered a career in professional wrestling.
However, his wrestling career suffered a major setback when he injured his knee in high school. When Tom was 14, he decided to become a priest by enrolling in the Franciscan seminary. But he left the seminary a year later.
At age 16, one of Tom Cruise's high school teachers encouraged him to try his luck in the musical Guys and Dolls. He won the lead role and put up an excellent performance. It's at this point that he considered throwing his full weight behind acting.
Tom Cruise kicked off his acting career in earnest in the early 80s. He is famous for his leading roles in the 1983 comedy film Risky Business and the 1986 action drama Top Gun.
However, his breakthrough came with his stellar performance in The Color of Money, Rain Man, and Born on the Fourth of July. Most of the movies that the star has featured in have achieved incredible financial success.
The following is a list of some of his notable works:
• Top Gun (1986)
• Cocktail (1988)
• Interview With a Vampire (1994)
• Jerry Maguire (1996)
• Mission Impossible (1996)
• The Last Samurai (2003)
• Tropic Thunder (2008)
• Knight and Day (2010)
• Oblivion (2013)
• American Made (2017)
Tom Cruise Net Worth
As of July 1st, 2021, Tom Cruise net worth was an estimated $600 Million. The star has made much of his wealth through his long and successful acting career. According to reports, Tom Cruise earned more than $445 million worth of movie salaries between 1983 and 2011, and another $300 million between 2011 and 2019.
Tom is one of the very few actors with more than 20 movies that have grossed over $100 million each. Some of his earliest big hits include Top Gun that grossed $356 million worldwide, earning him a cool $2 million.
There's also Mission Impossible that grossed $457 million worldwide. It's worth noting that Mission Impossible actually went ahead to produce two more sequels, both of which were a tremendous success.
In Risky Business, Tom earned $75, 000, while his cumulative salary in the 1985's Legend was a whopping $500,000.
The following are other noteworthy movies where Tom Cruise made some decent amount of cash:
• Cocktail – Tom Cruise made $3 million.
• Jack Reacher – His total earnings were $7.5 million.
• Days of Thunder – Tom earned $9 million.
• Knight and Day – Tom Cruise made $11 million.
• Far and Away – Tom Cruise's total earnings were $13 million.
• A Few Good Men and The Firm – The star took home some $12 million.
• Interview with the Vampire – Tom netted $15 million.
• Oblivion – The star earned a total of $20 million.
• Vanilla Sky – Tom's total earnings were $20 million + 30% shared income.
However, Tom Cruise's highest-paid movies are Mission Impossible 2 and War of the Worlds, where he made a whopping $100 million for each movie.
That was inclusive of upfront salary and backend points. Due to his astronomical earnings for a single movie, Tom Cruise ranks three times among the ten largest acting paychecks of all time.
His $100 million paycheck per movie only comes third and fourth after Bruce Willis' $105 million for his role in Sixth Sense and Keanu Reeve's $156 million in the movie Matrix.
Like most successful actors, Tom Cruise doesn't attribute his net worth exclusively to his successful acting career. The star is also a professional producer, and has made some decent cash from his producer credits.
As a matter of fact, most of Tom Cruise's films have been produced by Cruise/Wagner Productions, which is a joint partnership between him and Paula Wagner. He is reported to have earned over $70 million for all his credits on Mission Impossible and another $75 million for Mission Impossible 3.
Tom is also a smart businessman. He doesn't accept a role in a movie without negotiating his pay through a "profit participation" contract. And reports indicate that he is quite the bargainer.
Besides acting and film production, Tom Cruise is also a real estate mogul. In 2013, the star earned some $3 million after selling his New York City's East Village 10th floor condo. In 2015, he sold a Hollywood Hills multi-residence property for $11.4 million and a year later, sold his Beverly Hills estate at a cost of $40 million.
Life Lessons from Tom Cruise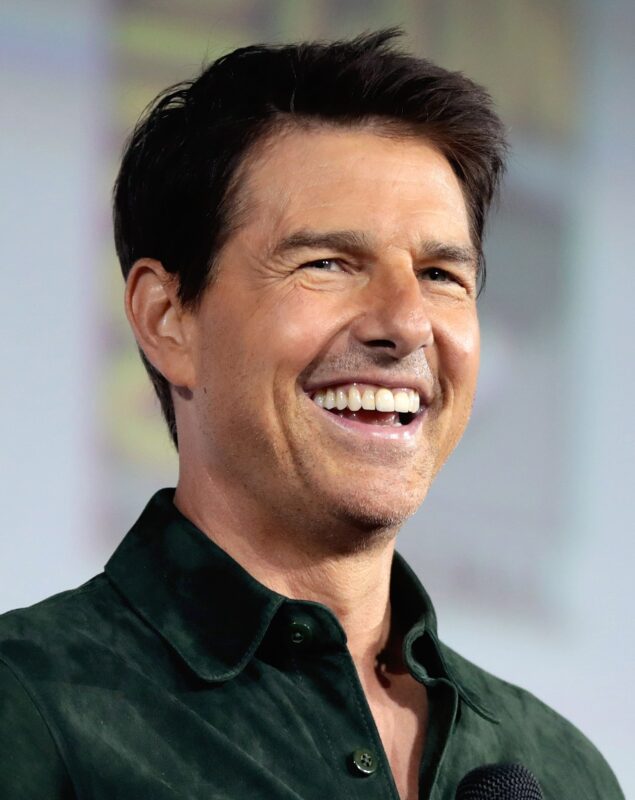 Tom Cruise is a classic example that disability is not inability. Though he suffered dyslexia, that didn't dampen his resolve to pursue what he was passionate about – acting.
Tom is also an embodiment of humility. He ranks among the richest actors Hollywood has ever produced. But he never lets his success overshadow his personality.
Another invaluable lesson we can learn from Tom Cruise is to be tactical in dealing with bad publicity. Tom has had plenty of high-profile love affairs and divorce cases. But he has always handled his business far away from the prying eyes of the media.
The following are some famous quotes by Tom Cruise:
"I just want to help people. I'm a helper. For instance, I myself have helped hundreds of people get off drugs. In Scientology, we have the only successful drug rehabilitation program in the world. It's called Narconon."
"I look at the Samurai because they were the artists of their time. What I think struck me when I read Bushido is compassion. 'If there's no one there to help, go out and find someone to help.' That hit me because I try to lead my life like that."
"I've gotten very good at scheduling my life, scheduling the scene and preparing myself for knowing, saving the energy, consuming the energy, knowing when to go for it and having the available reserves to be able to do that. You have to think about that because it's endurance."
"I've gotten very good at scheduling my life, scheduling the scene and preparing myself for knowing, saving the energy, consuming the energy, knowing when to go for it and having the available reserves to be able to do that. You have to think about that because it's endurance."
"When I was about 7 years old, I had been labeled dyslexic. I'd try to concentrate on what I was reading, then I'd get to the end of the page and have very little memory of anything I'd read. I would go blank, feel anxious, nervous, bored, frustrated, dumb. I would get angry. My legs would actually hurt when I was studying. My head ached. All through school and well into my career, I felt like I had a secret. When I'd go to a new school, I wouldn't want the other kids to know about my learning disability, but then I'd be sent off to remedial reading."
Conclusion
Tom Cruise remains one of the greatest legends ever to have come out of Hollywood. His story of rising above his disabilities to achieve incredible success is truly an inspiration to millions of aspiring actors all over the world.