Last Updated on July 23, 2021
Who Is Tom Ford?
Thomas Carlyle Ford is an American fashion designer and filmmaker who is best known for his eponymous fashion brand that he launched in 2006.

Before founding the 'Tom Ford' label, Ford previously served as the creative director at the fashion companies, Gucci and Yves Saint Laurent (YSL). He is also the current chairperson of the Board of the Council of Fashion Designers of America.

In the film industry, Tom Ford is best known for directing as well as writing the screenplay for the films A Single Man (2009) and Nocturnal Animals (2016).
Quick Facts
| | |
| --- | --- |
| Full Name: | Thomas Carlyle Ford |
| Popular Name: | Tom Ford |
| Gender: | Male |
| Birth Date: | August 27, 1961 |
| Age: | 59 years |
| Parents: | Thomas David Ford and Shirley Burton Ann Thrasher Ford |
| Siblings: | Jennifer Ford |
| Birth Place: | Austin, Texas |
| Nationality: | American |
| Ethnicity: | English |
| Education: | St. Michael's High School, Santa Fe Preparatory School, Bard College at Simon's Rock, New York State University (NYU), and Parsons The New School For Design |
| Marital Status: | Married  |
| Sexual Orientation: | Gay |
| Wife/Spouse: | Richard Buckley |
| Children: | Alexander John "Jack" Buckley Ford (born in 2012 via gestational surrogate) |
| Dating: | N/A |
| Net Worth: | USD 500 million (as of April 1, 2021) |
| Source of Wealth: | Fashion Design, Filmmaking, and Other Ventures |
| Height: | 5′ 11″ (1.82 m) |
| Weight: | 78 kg; In pounds: 172 lbs. |
Early Life
Tom Ford was born on August 27, 1961, in Austin, Texas, to Thomas David Ford and Shirley Ann Thrasher. Ford developed an interest in the fashion industry at a fairly young age. At age six, he rearranged furniture in the house and also commented on her mother's hairstyle and choice of shoes.

Ford's parents relocated to Santa Fe, New Mexico, when Tom was 11 years. There, he attended St. Michael's High School and later transferred to Santa Fe Preparatory School, where he graduated from in 1979.

After graduating from high school, Tom Ford enrolled at Bard College at Simon's Rock. Ford briefly attended the college before dropping out and moving to New York City to pursue art history at New York University (NYU). However, he dropped out of NYU after one year and decided to focus on acting in television commercials. He later enrolled for an interior architecture course at Parsons The New School For Design.

Ford spent his final year at the Parsons School of Design studying fashion but eventually graduated from the institution with a degree in architecture.
Career Information
A few months after graduating from the Parsons School of Design, Tom Ford landed his first job as a design assistant for Hardwick. He served in that position for two years.

In 1988, Ford moved to Perry Ellis where he worked for the next two years.

In 1990, Gucci's creative director Dawn Mello hired Tom Ford to lead the company's women's ready-to-wear department. Ford accepted the job and subsequently moved to Milan.

Within months after assuming his designer job at Gucci, Ford's role expanded from just designing women's ready-to-wear apparel to designing menswear as well as shoes. He eventually became the company's design director in 1992 before being promoted to Creative Director two years later.

During Ford's tenure as Creative Director of Gucci, the company's sales increased by 90%. Ford went on to acquire shares in Gucci and was at one point the company's largest shareholder.

By 1999, Gucci was valued at over $4 billion. The same year, Gucci acquired Yves Saint Laurent (YSL) and Ford became YSL's Creative Director as well.

In 2004, Tom Ford left Gucci Group after spending nearly 15 years at the fashion house. The company was valued at $10 billion at the time of Ford's departure.

In 2006, Tom Ford launched a line of menswear, eyewear, beauty, and accessories named after himself. Some of the notable celebrities he has dressed include First Lady Michelle Obama, Beyoncé, Daniel Craig, Justin Timberlake, Jennifer Lopez, Johnny Depp, Tom Hanks, to mention but a few.

Tom Ford has also enjoyed a fairly successful career in the film industry. In March 2005, Ford announced plans to unveil his film production company known as Fade to Black. Through the company, he has directed a variety of acclaimed movies, including the 2009 film A Single Man and Nocturnal Animals (2016).
Awards and Accolades
Regarded as one of the most accomplished fashion designers, Tom Ford has been feted with numerous prestigious awards over the years, including:

• 1 Style Icon Award (1999)
• 1 British GQ International Man of the Year Award (2000)
• 1 Womenswear Designer of the Year (by the Council of Fashion Designers of America (CFDA) in 2001)
• 1 Rodeo Drive Walk of Style Award (2004)
• 2 Menswear Designer of the Year Awards ( by CFDA in 2008 and 2015)
• 1 Satellite Auteur Award (2016)
Tom Ford's Net Worth
As of April 1, 2021, Tom Ford had a net worth of $500 million. The vast majority of Ford's wealth comes from the fashion industry, particularly from his eponymous fashion label as well as from his years as Creative Director of Gucci.

The film industry has also contributed immensely to Tom Ford's net worth. Ford received 1 Critics' Choice Award nomination and 2 Independent Spirit Awards nominations for his directorial role in the film A Single Man, both in 2009.

Tom Ford also makes money from real estate investments. Ford and his partner Richard own an impressive $40 million mansion in Holmby Hills, Los Angeles. In early 2019, the couple purchased a 4-storey townhouse in New York City for $18 million. Tom and Richard also owned a 20,000+-acre ranch in Santa Fe, New Mexico, which they sold in January 2021 for an undisclosed amount.
Life Lessons by Tom Ford
1. Find your dreams and pursue them diligently

Tom Ford initially pursued an art history course at New York State University. But when he realized he wasn't so passionate about art history, he dropped out of NYU and enrolled for an architecture course at the Parsons School of Design. Around this time, Ford traveled to Paris and worked as an intern at Chloé. That's when he knew he wanted to be a fashion designer. He decided to throw his full weight behind his new-found ambitions by spending his final year at the Parsons School of Design studying fashion.

2. You won't succeed if you aren't open to risks

Ford accepted a job at Gucci when the company was struggling financially. According to Gucci's creative director, Dawn Mello, most people he talked to were unwilling to take the job. But Ford gave it a shot and by the time he left Gucci, the once-struggling company was worth more than $10 billion.

3. Don't let criticism go to your head

Tom Ford has been criticized by people who believe that most of his advertisements are sexist and intended to objectify women. However, he has always brushed those claims aside, arguing that he is an 'equal opportunity objectifier' and would be happy to objectify men as well.
Famous Quotes by Tom Ford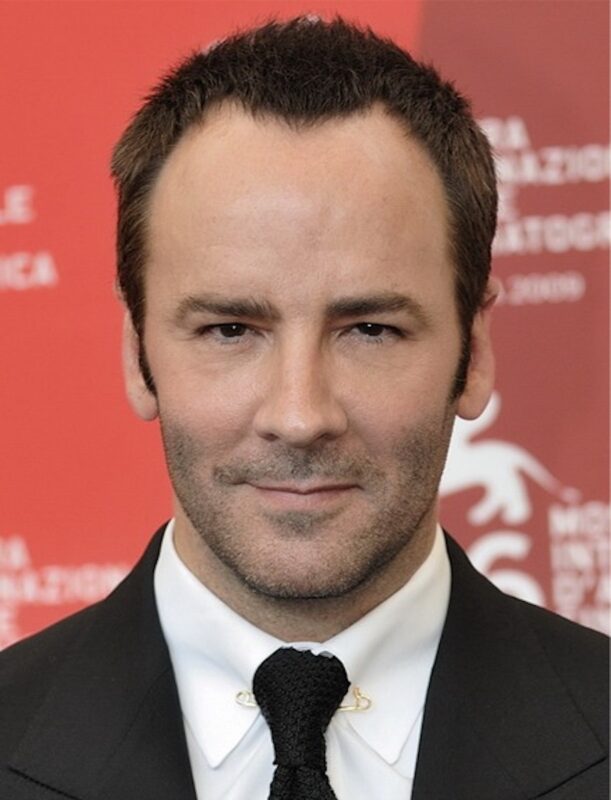 "Glamour is something more than what you put on your body. It has to do with the way you carry yourself and the impact you have on others."
"Good manners is what transforms a man into a gentleman."
"I do struggle because I'm attracted to beautiful things, yet at the same time I am actually very aware, in some sense, of their lack of value and that the most important things in life are your connections to other people."
"I think people who are compelled to achieve never really think they've achieved."
"Time and silence are the most luxurious things today."
Wrap Up
Tom Ford is an accomplished fashion designer who is credited for his role in pulling Gucci from the brink of collapse back in the 90s. Tom would later leave the company to launch his own self-titled fashion label. He has also achieved tremendous success as a filmmaker. As of April 2020, Ford's net worth is a jaw-dropping $500 million.