Last Updated on March 8, 2022
Who Is Tom Selleck?
Thomas "Tom" William Selleck is an American actor, filmmaker, and television producer with a career spanning close to six decades.

Selleck broke into the limelight in 1965. He played several minor roles before landing his breakout role as private investigator Thomas Magnum in the television series Magnum, P.I. (1980–1988). He subsequently starred in the film Three Men and a Baby (1987) and its second installment Three Men and a Little Lady (1990).

Selleck has appeared in over 50 films and television series during his career. His other noteworthy television roles include portraying Dr. Richard Burke on 'Friends,' Lance White on 'The Rockford Files,' A.J. Cooper on 'Las Vegas,' and New York City Police Commissioner Frank Reagan on 'Blue Bloods.'

Tom Selleck is also a California Army National Guard veteran. His other professional engagements include being a spokesperson for the National Rifle Association (NRA) as well as a co-founder of the Character Counts! organization.
Quick Facts
| | |
| --- | --- |
| Full Name: | Thomas William Selleck |
| Popular Name: | Tom Selleck |
| Gender: | Male |
| Birth Date: | January 29, 1945 |
| Age: | 76 years |
| Parents: | Robert Dean Selleck and Martha Jagger Selleck |
| Siblings: | Daniel Selleck, Martha Selleck, and Robert Selleck |
| Birth Place: | Detroit, Michigan, United States |
| Nationality: | American |
| Ethnicity: | Mixed (English and German) |
| Education: | Ulysses S. Grant High School, Los Angeles Valley College, The University of Southern California, and the Beverly Hills Playhouse Acting School |
| Marital Status: | Married to Jillie Mack (since 1987); was previously married to model Jacqueline Ray from 1971 until their divorce in 1982) |
| Sexual Orientation: | Straight |
| Wife/Spouse: | Jillie Mack |
| Children: | Hannah Margaret Selleck |
| Dating: | N/A |
| Net Worth: | USD 45 million (as of December 1, 2021) |
| Source of Wealth: | Acting, Filmmaking, Television Producing, Endorsement Deals, and Other Ventures |
| Height: | 6′ 4″ (1.93 m) |
| Weight: | 88 kg; In pounds: 194 lbs.. |
Early Life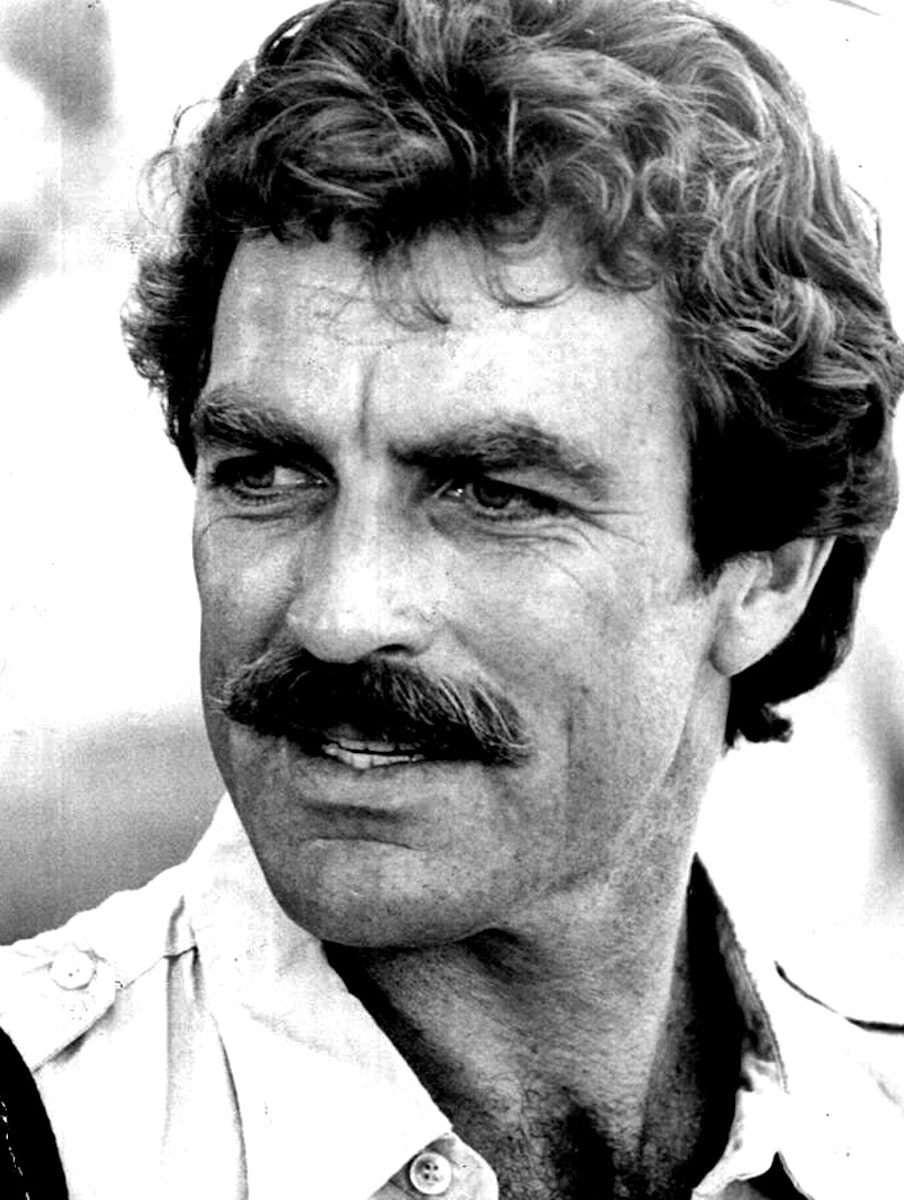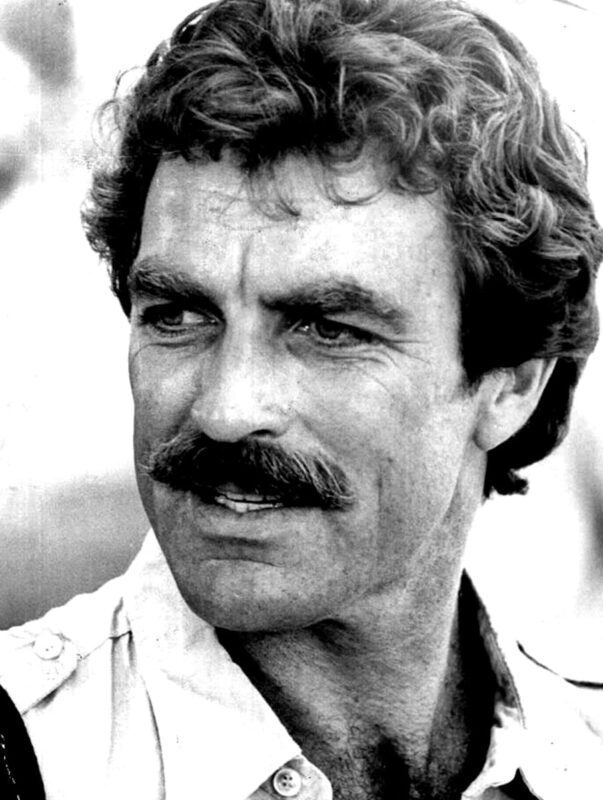 Thomas William Selleck was born on January 29, 1945, in Detroit, Michigan, United States, to Robert Dean Selleck and Martha Jagger Selleck. His father was an executive producer who also dabbled in real estate, whereas his mother was a homemaker.

Tom Selleck attended Ulysses S. Grant High School, graduating from high school in 1962. He later enrolled at Los Angeles Valley College.

However, Selleck left Los Angeles Valley College in his junior year and transferred to the University of Southern California to pursue Business Administration. Standing 6 ft. 4 in tall, Tom easily earned himself a spot in the USC Trojans men's basketball team.

Selleck later dropped out of the university to pursue an acting career on the recommendation of a drama coach. He joined the Beverly Hills Playhouse, training under Milton Katselas.
California National Guard Career
Tom Selleck received a draft notice during the Vietnam War and subsequently joined the California National Guard. He served in the California Army National Guard 160th Infantry Regiment from 1967 to 1973.
Film and Television Career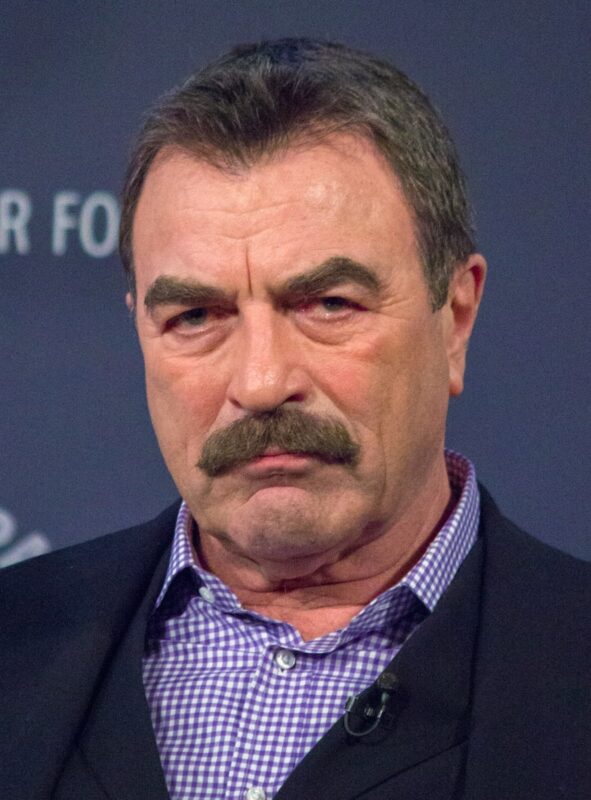 Tom Selleck made his television debut in 1965 as a college senior on The Dating Game. He appeared on the show again in 1967. He later appeared in episodes of the series 'Lancer' and 'Judd for the Defense,' both in 1969.
In 1970, Selleck made his film debut in the movie Myra Breckinridge. The following year, he portrayed Captain Denning in the series Sarge.

Selleck landed several other film and television roles throughout the 70s. He was cast in the movies Daughters of Satan (1972), Terminal Island (1973), Midway (1976), Superdome (1978), and Concrete Cowboys (1979). He also featured in various television series, such as The FBI (1973), Marcus Welby, M.D. (1974), The Young and the Restless (1974 – 1975), Marcus Welby, M.D. (1975), Most Wanted (1976), Taxi (1978), The Rockford Files (1978 and 1979), and Concrete Cowboys (1979).

Tom Selleck's breakout television role came in 1980 after he joined the cast of Magnum, P.I., portraying Thomas Magnum. The series continued until 1988, with Tom appearing in all its eight episodes. For his contribution to the show, Selleck was feted with an Emmy Award in the category 'Outstanding Lead Actor in a Drama Series' in 1984.

Tom Selleck continued making numerous film and television appearances while starring in Magnum, P.I. Notable ones include the films Runaway (1984), Three Men and a Baby (1987), Her Alibi (1989), and An Innocent Man (1989).

The 90s were also successful for Selleck's acting career as he was cast in multiple Hollywood blockbusters. He appeared in Down Under (1990), Three Men and a Little Lady (1990), Christopher Columbus: The Discovery (1992), In & Out (1997), and The Love Letter (1999). He also graced several television shows over the same period, including Friends (1996 – 1997), Last Stand at Saber River (1997), and The Closer (1998).

In 2000, Tom Selleck appeared in an episode of Running Mates. The following year, he joined the cast of TNT's television movie Crossfire Trail.

Selleck would later star in numerous other television shows over the next couple of years, including Twelve Mile Road (2003), Reversible Errors (2004), Boston Legal (2006), and Jesse Stone: Night Passage (2006). Others include Jesse Stone: Death in Paradise (2006), Jesse Stone: Sea Change (2007), Las Vegas (2007 – 2008), Jesse Stone: Thin Ice (2009), and Jesse Stone: No Remorse (2010). Around the same period, Selleck also voiced Cornelius Robinson in the movie Meet the Robinsons (2007) and portrayed Mr. Kornfeldt in Killers (20100.

From 2010, Tom Selleck has appeared as a troubled NYPD Police Commissioner Frank Reagan in Blue Bloods. He has also landed roles in the series Jesse Stone: Innocents Lost (2011), Jesse Stone: Benefit of the Doubt (2012), Jesse Stone: Lost in Paradise (2015), and Friends: The Reunion (2021).
Awards and Recognitions
Tom Selleck has received at least five prestigious awards during his acting career.

Examples include 4 People's Choice Awards, a Primetime Emmy Award, a Golden Globe Award, and a Golden Raspberry Award.
Tom Selleck's Net Worth
Tom Selleck has commanded the spotlight for over five decades. During that period, he has earned himself a considerable amount of fame and fortune. As of December 1, 2021, Selleck had a net worth of $45 million.

A huge portion of Tom Selleck's wealth comes from acting. Selleck earns $200,000 per episode of Blue Bloods.

In 1985, Selleck was making as much as $500,000 per episode of Magnum P.I. That's a whopping $1.2 million per episode in today's dollars.

A significant portion of Selleck's net worth also comes from endorsement earnings. Selleck has appeared in multiple commercials for renowned brands, such as Pepsi-Cola, Safeguard, Salem, and Revlon.
Lessons by Tom Selleck
1. Follow your dreams

Tom Selleck realized he was destined for an acting career while in The University of Southern California. He subsequently left the university to pursue his acting ambitions.

2. Capitalize on your hobbies

Selleck is an avid outdoorsman as well as a marksman and forearms collector. He leveraged these interests to land numerous leading roles in cowboy-themed movies, such as The Sacketts.

3. Never compromise your ideals

Tom Selleck was offered a chance to star in the film Baywatch. However, he declined the role claiming he didn't want to cut the image of a sex symbol.
Famous Quotes by Tom Selleck
• Having had that experience… I think, what modern culture wants to see is the relationship with the woman. I don't think you can tell a story on film nowadays where the woman simply is there for the man when he decides to settle down.
• I had a strong, really good upbringing, not puritanical.
• I think television has always been one to replicate when something's successful. I don't think there's quite as much innovation.
• My first priority is time with my family.
• You know, there's so much imitation and so much pandering in Hollywood.
Final Word
Tom Selleck broke into the limelight in 1965 and has since featured in over 50 notable films and television series. Despite his advancing age, Selleck continues to star in critically acclaimed shows, including Blue Bloods.

Tom's exceptional acting talents, coupled with his incredible versatility, has translated into his $45 million net worth.