Last Updated on January 20, 2022
Who Is Tony Hawk?
Anthony Frank Hawk is an American former professional skateboarder, entrepreneur, actor, film producer, and philanthropist. Hawk has been cited by numerous publications as one of the best skateboarders of all time. He is also the owner of the skateboarding company Birdhouse.

Outside of his skateboarding career, Hawk is known for his highly-successful eponymous video game, a venture that has generated billions in worldwide revenue. The legendary skateboarder has also appeared in various films and television shows.
Quick Facts
| | |
| --- | --- |
| Full Name: | Anthony Frank Hawk |
| Popular Name: | Tony Hawk |
| Gender: | Male |
| Birth Date: | May 12, 1968 |
| Age: | 53 years |
| Parents: | Frank Peter Rupert Hawk and Nancy Elizabeth Hawk |
| Siblings: | Patricia Hawk, Lenore Hawk Dale, and Steve Hawk |
| Birth Place: | San Diego, California |
| Nationality: | American |
| Ethnicity: | English, Irish, and German |
| Education: | Jean Farb Middle School and Torrey Pines High School |
| Marital Status: | Married . Previously married to Cindy Dunbar (from 1990 to 1993), Erin Lee Tony Hawk (from 1996 to 2004), and Lhotse Merriam (from 2006 to 2011). |
| Sexual Orientation: | Straight |
| Wife/Spouse: | Catherine Goodman |
| Children: | Riley Hawk (from his marriage to Cindy Dunbar), Spencer Hawk and Keegan Hawk (from his marriage to Erin Lee Tony Hawk), and Kadence Clover (from his marriage to Lhotse Merriam) |
| Dating: | N/A |
| Net Worth: | 150 million (as of August 1, 2021) |
| Source of Wealth: | Professional Skateboarding, Acting, Film Production, Endorsement Deals, and Entrepreneurial Ventures |
| Height: | 6′ 3″ (1.91 m) |
| Weight: | 78 kg; In pounds: 171 lbs. |
Early Life and Career Information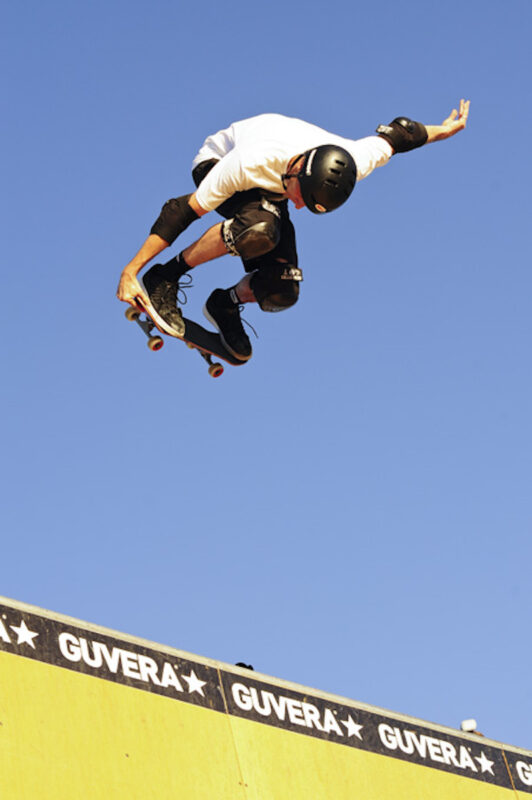 Tony Hawk was born on May 12, 1968, in San Diego, California, to Frank Peter Rupert Hawk and Nancy Elizabeth Hawk.

As a young kid, Tony Hawk was psychologically evaluated and found to be gifted. According to the evaluation, Hawk scored an intelligent quotient (IQ) of 144. Following this revelation, school advisers recommended that he be placed in advanced classes.

Hawk was officially introduced to skateboarding at the age of eight, after accepting a used skateboard from his older brother. Four years later, he landed his first sponsorship from Dogtown Skateboards and by the time he was fourteen years, he had already turned professional.

Soon after turning professional, Tony Hawk signed with the skateboard team, Powell Peralta, and went on to feature in the Bones Brigade Video Show in 1984. At the age of 16, Hawk had already become a household name in the global skateboarding fraternity. In fact, he was considered the best skateboarder in the world at the time. He would go on to become the National Skateboard Association world champion for twelve years in a row.

During his career as a skateboarder, Tony Hawk won more than seventy competitions. He also invented many of the iconic moves that characterize modern-day skateboarding, such as the gymnast plant, the Saran wrap, the ollie-to-Indy, and the frontside 540-rodeo flip.

Hawk's success as a skateboarder continued until the early '90s when interest in the sport began to fade. But in 1995, the sport became popular again following the establishment of the Extreme Games (later known as X Games). Hawk went on to win Gold at 10 Extreme Games, as well as 3 Silver and 3 Bronze, respectively.

On June 27, 1999, during one of the X Games, Tony Hawk became the first skateboarder in the history of the game to land a "900." 900 is a trick where a skateboarder revolves 900 degrees midair while riding a skateboard.

Following this historic achievement, Tony Hawk decided to retire from professional skateboarding competitions. However, he remained an active participant in the annual X Games until his eventual retirement from the sport in 2003. Even then, Tony continued to perform the 900 trick, with the most recent video evidence of the trick uploaded on June 27, 2016, when he was 48 years old.

After retiring from professional skateboarding in 2003, Tony Hawk has mostly involved himself in other ventures, including appearance in Tony Hawk's Pro Skater, a videogame series that chronicles his life as a skateboarder. He has also made numerous film and television appearances.
Tony Hawk's Net Worth
Tony Hawk broke old records and set new ones during the height of his skateboarding career. And his efforts translated into millions in his bank account.

As of August 1, 2021, Hawk had a net worth of $150 million. And as you may have guessed by now, he credits his wealth to his tremendous success as a skateboarder.

Even during a time when the sport's popularity was at its lowest, Hawk's earnings were not affected significantly. That's primarily due to the numerous products bearing his name, which are produced by his very own skateboarding company, Birdhouse. Birdhouse mainly produces boards and accessories. And as of April 2020, the company was still one of Hawk's major sponsors and income-earners. Some of his other notable sponsors include Independent, Vans, Nixon, and Bones.

Tony Hawks is also associated with a company known as Blitz, which focuses on distributing skateboarding products.

Outside of skateboarding, Hawk has invested in numerous other sectors, which also contribute to his overall net worth.

In 1998, he launched a clothing line known as Hawk Clothing, dedicated to developing children's skating clothes. The same year, he signed a contract with Activision to license the game series Tony Hawk Pro Skater. Reports indicate that the series has generated over $1.4 billion to date, becoming one of the most commercially-successful videogame series.

In 2002, Tony Hawk launched a traveling sports show called Boom Boom HuckJam. The initiative offered a platform for upcoming musical acts and vert skaters to showcase their talents. It also included shows by BMX riders.

Film and television appearances are other notable income-generating ventures by Tony Hawk. Hawk has appeared in the entire Jackass: The Movie franchise, as well as popular television shows like The Masked Singer, The Simpsons, and Sharknado 5: Global Swarming.
Lessons from Tony Hawk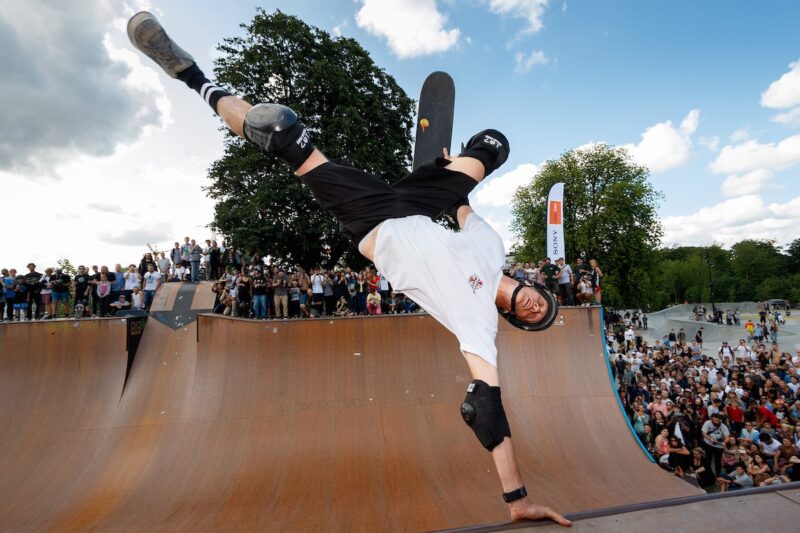 1. Leave your mark

During the peak of his career, Tony Hawk set numerous skateboarding records as well as invented some of the iconic moves still popular in the sport today. In 2009, he was invited to perform at the then-US President Barack Obama's Father's Day Celebration, becoming the first-ever skateboarder to perform on the White House grounds.

2. Diversify your income

Hawk may have gained widespread recognition for his exceptional skateboarding talents. But he doesn't draw all his paychecks from the sport, as he has since invested in numerous income-generating ventures.

3. Leverage your success to uplift others

Although he has since retired, Tony Hawk has consistently involved himself in numerous charitable initiatives aimed at mentoring aspiring skateboarders. He pursues most of his philanthropic endeavors through his very own Tony Hawk Foundation.
Famous Quotes by Tony Hawk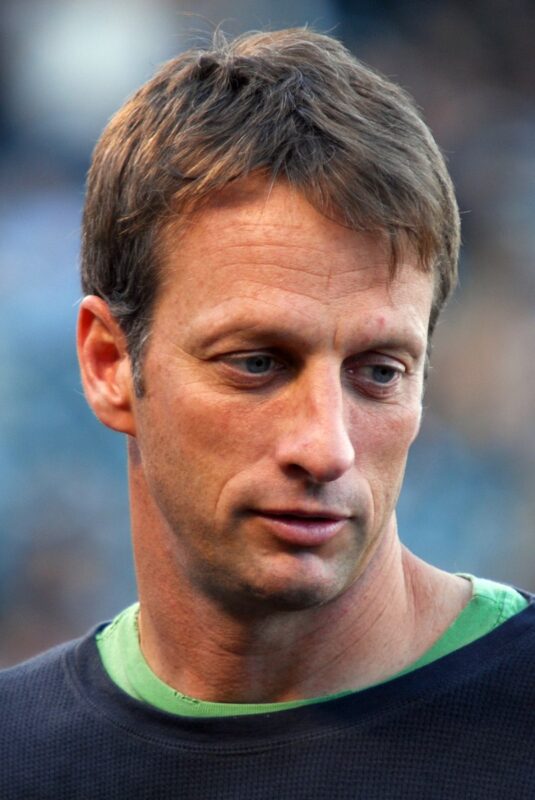 "I consider skateboarding an art form, a lifestyle and a sport. 'Action sport' would be the least offensive categorization."
"I love the fact that there is now a skate park in almost every city, but it will always have a rebellious underground edge to it because it is based on individuality."
"My definition of success is doing what you love. I feel many people do things because they feel they have to and are hesitant to risk following their passion."
"The best advice I can give is to believe in yourself and to create new challenges no matter how far you get. Even if you think you earned it all or if you're considered the best in the world, keep challenging yourself because you're only as good as your last trick in the public's eye. But only do it because you love it. Don't do it because you think it's your ticket to fame or fortune. If that's the motivation and you reach any of those goals, you're not going to keep that passion."
"You might not make it to the top, but if you are doing what you love, there is much more happiness there than being rich or famous."
Final Word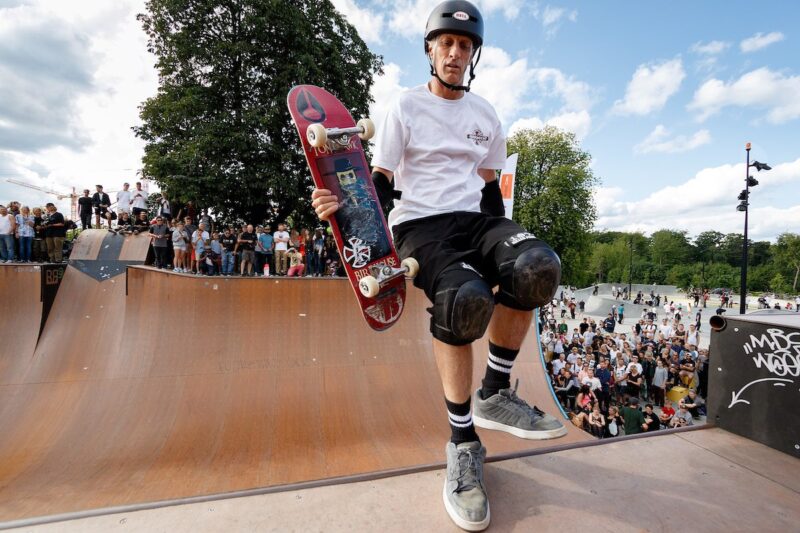 Tony Hawk is by far considered the most popular and highest-earning professional skateboarder of all time. Like most decorated athletes, Hawk began skateboarding at a tender age and was already earning north of $100,000 annually as a teenager. Which explains why he boasts a net worth of $150 million in 2020, despite retiring from professional skateboarding seventeen years ago.